Programs on the Influence of WWI on Hitler, the Catastrophic 1918-19 Influenza Outbreak and the Effect of WWI on American Jews Highlight October Events at National WWI Museum and Memorial
An exploration of Adolph Hitler's WWI experiences and their lasting effects, a discussion of the 1918-19 influenza pandemic and the nation's preparedness for another outbreak and a program focused on how the Great War affected the American Jewish population are among the October events at the National WWI Museum and Memorial.
Scholars often argue WWI served as the perfect crucible for Hitler's rise to power. Award-winning author Thomas Weber thinks otherwise. On Thursday, Oct. 18 at 6:30 p.m., Weber discusses the dictator's formative experiences as a soldier, demonstrating how and why he aggressively policed the myth of his wartime experiences.
Examining the dictator's political 1919 epiphany, Weber argues that the path from 1918-19 to Auschwitz was far less twisted than commonly believed. The free event is presented in partnership with the Midwest Center for Holocaust Education and the National Archives at Kansas City with book sales and signing following the presentation.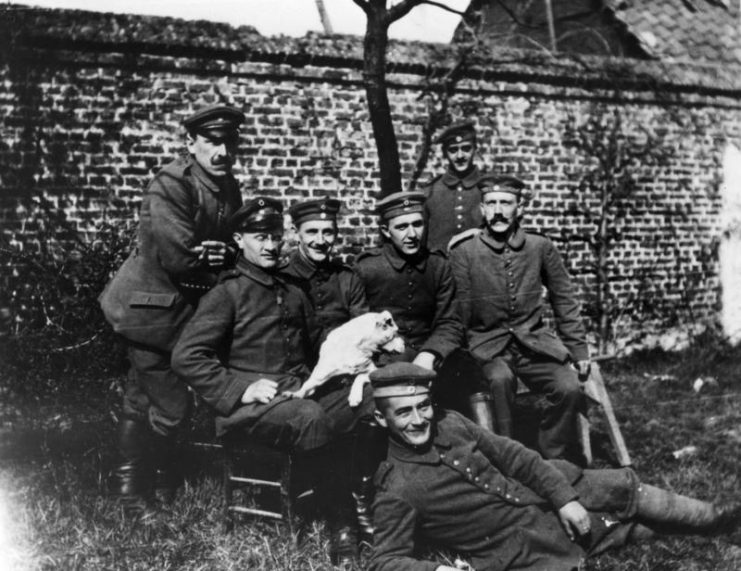 The influenza pandemic of 1918-19 was the most disastrous outbreak of infectious disease in human history. At 6:30 p.m. on Tuesday, Oct. 2, Dr. Powel H. Kazanjian, Professor and Chief, Division of Infectious Diseases at the University of Michigan Medical Center, leads a program on the colossal outbreak as well as our prevention and preparedness for another epidemic. The free event is presented in partnership with the Department of History and Philosophy of Medicine, University of Kansas School of Medicine, with support from the KU Endowment Association.
World War I tremendously affected the Jewish population in the United States. They experienced the war as Americans, Jews living in a mostly Christian nation with little exposure to Judaism, and as people with a majority of their friends and family located in Europe's war zone. At 6:30 p.m. on Thursday, Oct. 11, Dr. Hasia Diner, Paul and Sylvia Steinberg Professor of American Jewish History at New York University, explores these themes and their effects. The free event is sponsored by Bank of Blue Valley/Regnier Family Foundation and presented in partnership with the Midwest Center for Holocaust Education and the National Archives at Kansas City.
In 1917, Russian composer Alexander Kastalsky completed his stirring masterpiece, Memory Eternal to the Fallen Heroes, a global musical performance dedicated to those who perished during the war. Join Kansas City Chorale and Clarion Choral Society of New York for a moving concert of this international World War I requiem at 2 p.m. on Sunday, Oct. 14. Single-event tickets are sold out, but a limited number of season ticket packages are available at kcchorale.org.
Inspired by women's experiences from World War I to the War in Afghanistan, Jack H. Cunningham's Women and War tells the stories of generations of Americans impacted by conflict through poignant letters and stirring monologues. Sharing accounts of sacrifice, resolution and hope, this sweeping performance remembers and honors those who persevered on the home front and battlefield. Two performances are available: Saturday, Oct. 20 at 7 p.m. and Sunday, Oct. 21 at 2 p.m. Tickets are $10 at theworldwar.org. The event is presented in partnership with the Charlie Mike Theatre Company and Kansas City PBS "Veterans Coming Home" featuring a special arrangement with Samuel French, Inc.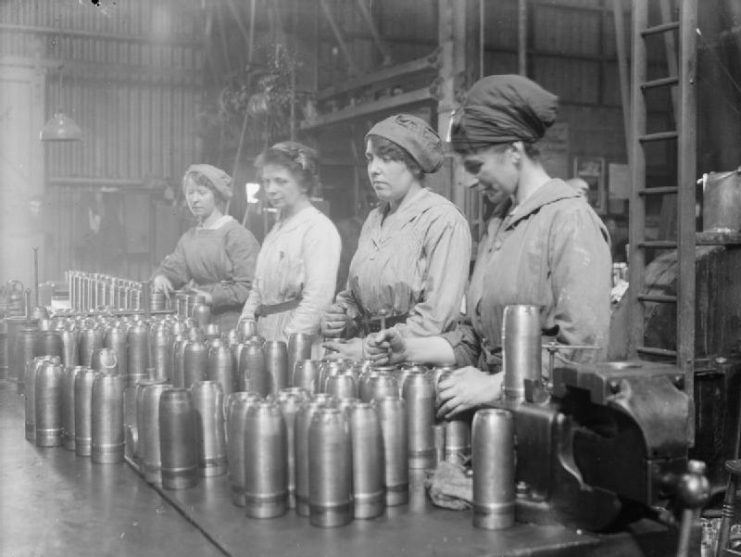 Other events occurring in October include: weekly Hands-on History program (11 a.m., Saturdays) Homeschool Week in the Crown Center District featuring special events for the homeschool community (Tuesday-Friday, Oct. 2-5); Museum Members Insider tour of the Main Gallery (6:30 p.m., Oct. 3); Mrs. Wilson's Knitting Circle (10:30 a.m., Oct. 6); KC Games for Good with the Kansas City Plaza Rotary Club (Noon – 5 p.m.; Oct. 6); Day in the Life with Living Historians (10 a.m. – 5 p.m., Oct. 14) and The Modernists Happy Hour (Oct. 25, 5:30 p.m.)
The National WWI Museum and Memorial holds the most comprehensive collection of World War I objects and documents in the world and is the second-oldest public museum dedicated to preserving the objects, history and personal experiences of the war.
Media interested in covering any of the Museum and Memorial's offerings should contact Mike Vietti at 816-888-8122 or mvietti@theworldwar.org.
October National WWI Museum and Memorial Events
Every Wednesday: World War Wednesdays (all general admission tickets $8)
Every Thursday, 2:30 p.m.: Complimentary Tour (FREE with paid admission)
Every Saturday, 11 a.m.: Hands-on History (FREE)
Tuesday, Oct. 2, 6:30 p.m.: Influenza's Threat: Then and Now (FREE with RSVP)
Tuesday-Friday, Oct. 2-5: Homeschool Week in the Crown Center District
Wednesday, Oct. 3, 6:30 p.m.: Museum Insider: Main Gallery (FREE for Members)
Saturday, Oct. 6, 10:30 a.m.: Mrs. Wilson's Knitting Circle (FREE with RSVP)
Saturday, Oct. 6, Noon – 5 p.m.: KC Games for Good (FREE)
Thursday, Oct. 11, 6:30 p.m.: American Jewish Encounters in WWI (FREE with RSVP)
Sunday, Oct. 14, 10 a.m. – 5 p.m.: Day in the Life with Living Historians (FREE)
Sunday, Oct. 14, 2 p.m.: Memory Eternal to the Fallen Heroes (Tickets at kcchorale.org)
Thursday, Oct. 18, 6:30 p.m.: Hitler's First War (FREE with RSVP)
Saturday, Oct. 20, 7 p.m. & Sunday, Oct. 21, 2 p.m.: Women and War (Tickets $10 at theworldwar.org)
Thursday, Oct. 25, 5:30 p.m.: Modernist Happy Hour (FREE)