The first evidence of the use of horses during warfare dates from Eurasia between to 4,000-3,000 BC—that is, more than 5,000 years ago. Since that time, the usage of horses in war increased as tactics and technologies improved, such as the invention of saddles, stirrups, and yokes.
In the history of war, many horses have become famous thanks to their great owners or military units. Horses witnessed and participated in many battles, carrying their owners to their successes or failures. Here are ten of the most famous warhorses, whose names have not been forgotten by history.
Sergeant Reckless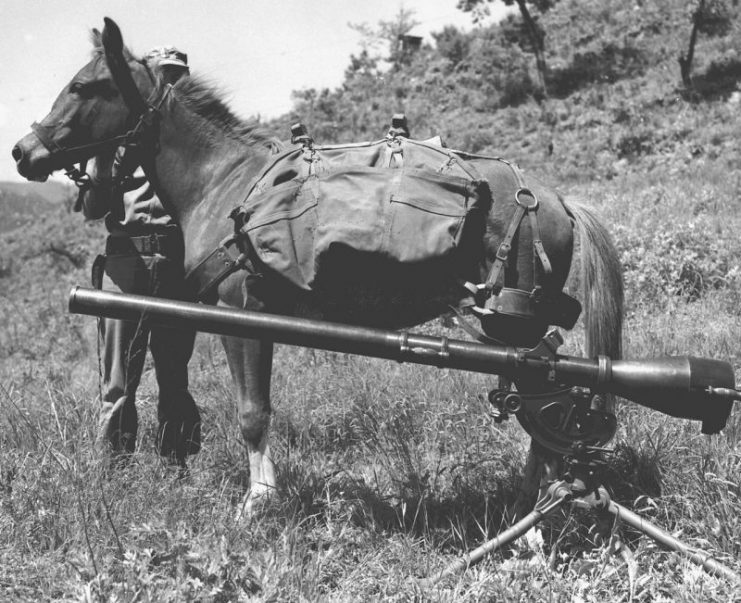 Sergeant Reckless is a Mongolian mare that participated in the Korean War. She was purchased by the United States Marine Corps in 1952 and was used to transport supplies and evacuate soldiers during hostilities. The mare was injured twice, but despite this, she continued to carry loads and people.
Reckless received her nickname for her fearless nature. In addition, she was a very smart horse who soon became a favorite of the unit in which she served. Soon she turned out to have another valuable quality—she was omnivorous and would consume scrambled eggs and beer.
In 1953, during the battle for Outpost Vegas, the fearless horse conducted 51 solo rides in one day. In 1954, Reckless was given the rank of sergeant and was subsequently retired. Having lived an interesting and productive life, she died in 1968.
Comanche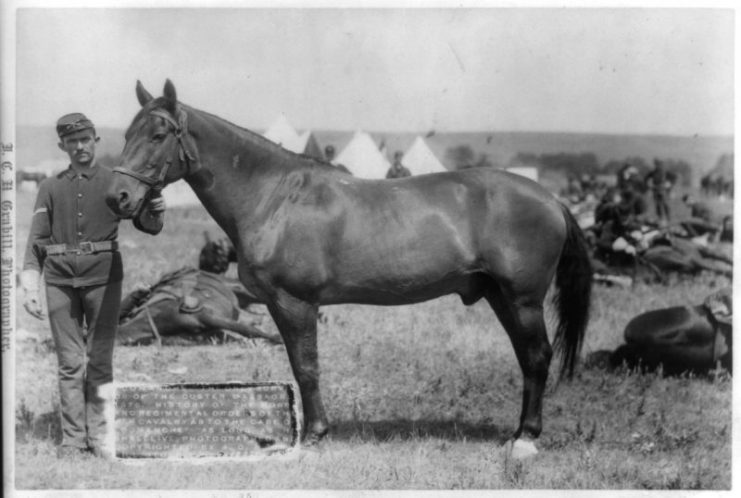 The US Army bought Comanche in St. Louis, Missouri in 1868 when the horse caught the attention of Captain Myles Keogh of the 7th Cavalry. He therefore bought it as his personal mount. In September 1868, when the Army fought with the Natives on the plains of Kansas, Comanche was wounded. His wounds were found only after returning to camp. Keogh admired the horse's courage, and after that, he gave him the name Comanche.
https://youtu.be/tx41dFGvurQ
In June 1876, all but Comanche were killed in the battle of Little Big Horn. The horse received seven bullet wounds, had arrows sticking out of him, and lost a lot of blood, but survived. Comanche died in 1891 and was given a military burial.
Cincinnati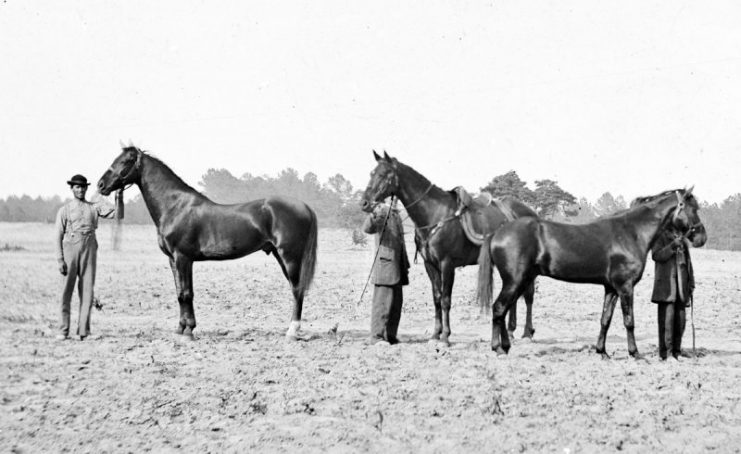 Cincinnati was one of Union General Ulysses Grant's horses during the Civil War. The horse was the son of Lexington, one of America's fastest horses. Cincinnati quickly became a favorite with Grant.
Cincinnati became famous after Grant rode him to negotiate Robert E. Lee's surrender at Appomattox Court House.
Copenhagen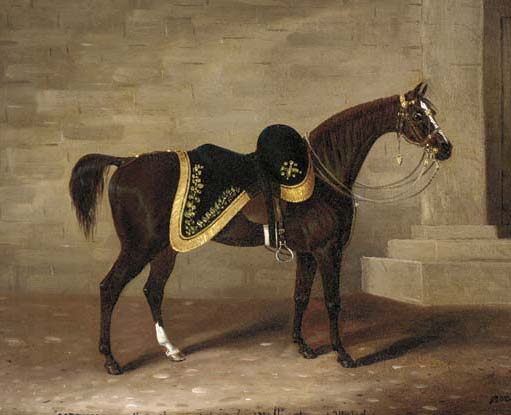 Copenhagen was named in honor of the second battle of Copenhagen, which the British won. Lord Arthur Wellesley, the Duke of Wellington, acquired Copenhagen in 1813. Copenhagen won the love and respect of British soldiers by welcoming them with joyful neighing.
The most famous day in the life of Copenhagen and his rider occurred on June 18, 1815 during the battle of Waterloo. On this day Wellington's main opponent, French emperor Napoleon Bonaparte, was defeated.
Palomo
Palomo was the tall white horse of Simon Bolivar, the "liberator" of Latin America. A peasant named Casilda who, according to local beliefs, dreamed of giving a horse to a great general, presented him to Bolivar. Palomo was Bolivar's faithful horse on many campaigns during the liberation struggle.
After a long march, Palomo tragically died in the care of one of Bolivar's officers. Now his horseshoes are on display at the Museum of Mulaló in Colombia.
Marengo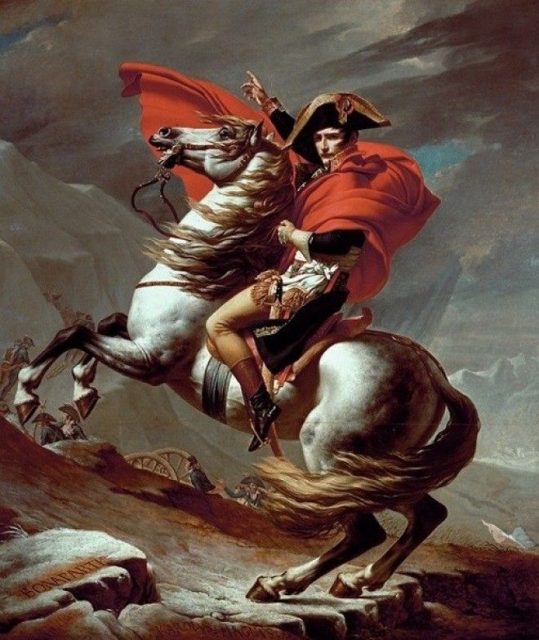 Marengo is one of the most famous war horses that ever belonged to Napoleon Bonaparte. And it seems that this small Arabian stallion was the French emperor's favorite. Marengo came to France in 1799, and in 1800 he was named after the battle of Marengo between France and Austria.
Marengo accompanied Napoleon on numerous campaigns, including the battle of Waterloo in 1815. After that, the British captured the horse and Marengo lived in England until 1831. After his death, his skeleton was exhibited at the National Army Museum in Chelsea.
Kasztanka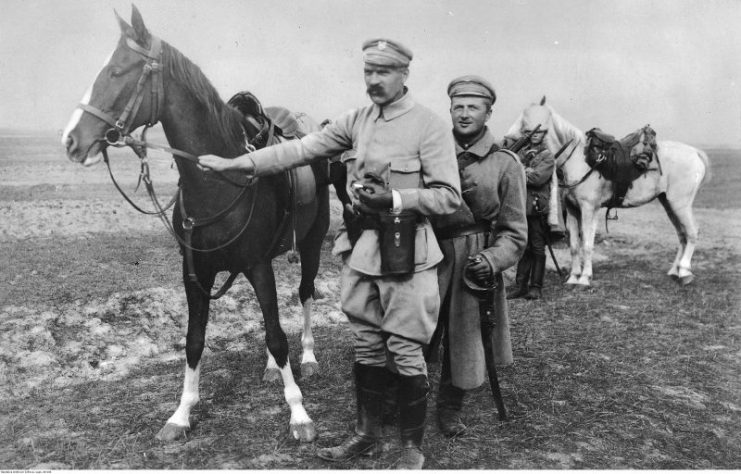 Kasztanka was a famous horse that belonged to the Polish war hero Marshal Jozef Pilsudski. The horse was Pilsudski's faithful companion in many battles during the First World War, although she reacted nervously to artillery fire. Kasztanka was attached to her owner and obeyed only him.
The last time Pilsudski traveled on Kasztanka was on November 11, 1927, to Saxon Square in Warsaw on Polish Independence Day. Twelve days later, she died from a spinal injury.
Traveller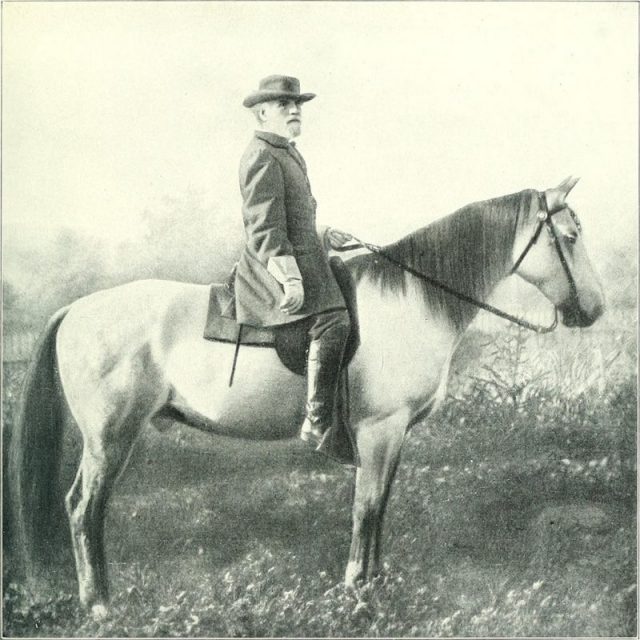 Traveller was the most famous horse of Confederate General Robert Lee during the American Civil War. Major Thomas L. Broun, by Lee's orders, bought the horse in the spring of 1861 for $175 (approximately $4,545 today). Broun recalled of Traveller:
"[He] was greatly admired in camp for his rapid, springy walk, his high spirit, bold carriage, and muscular strength. He needed neither whip nor spur, and would walk his five or six miles an hour over the rough mountain roads of Western Virginia with his rider sitting firmly in the saddle and holding him in check by a tight rein, such vim and eagerness did he manifest to go right ahead so soon as he was mounted."
Traveller survived Lee by several months. The horse stepped on a nail and became ill with tetanus. Since at that time there was no way to save him, he had to be shot to end his suffering.
Chetak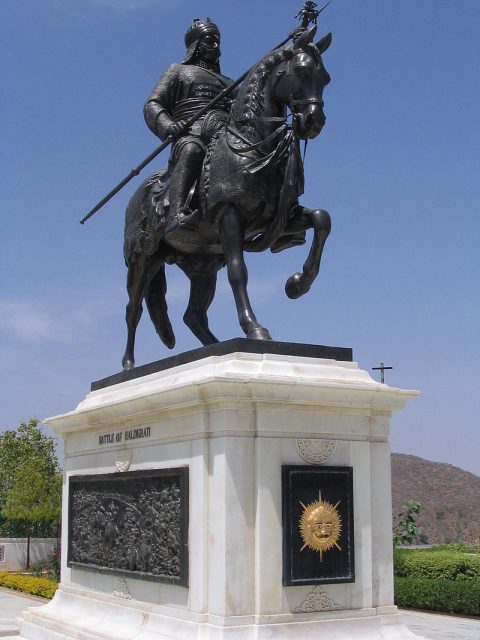 Chetak belonged to Maharana Pratap, the Rajput King of India. On 21 June 1576, during the battle of Haldighati between the Rajputs and Mughals, the stallion was killed. Pratap loved his horse and after his death erected a monument to him in Haldighati. In local ballads and fairy tales, Chetak is a hero and is referred to as the "blue horse."
Bucephalus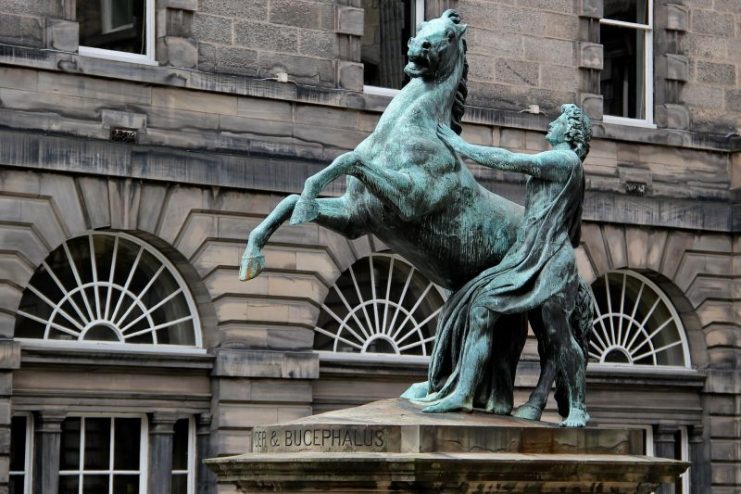 Read another story from us: The Real War Horse: WWI Grave Saved From Development Plans
Bucephalus is one of the first famous horses in history. He was the favorite of one of the greatest generals of antiquity, Alexander the Great. According to the legends, Bucephalus was presented to Alexander when Alexander was 13 years old. He accompanied his master in many battles, but in the course of the Battle of Hydaspes River (326 BC) against the Indian King Porus, Bucephalus was killed.
Alexander loved his horse, so to honor him Alexander built a city named after Bucephalus on the bank of the river Jhelum, in modern day Pakistan.