Montgomery: Ok, let's not beat about the bush. I've been fascinated by the subject of this book for a good while. He is the full package – brave, tough, brilliant, loyal, utterly professional, steadfast, ruthless, utterly vain and capable of being a complete shithouse.
We are talking about Monty – Field Marshal Viscount Montgomery of Alamein. From a young age he was a handful: "Go and see what Bernard is doing and tell him to stop it." So ordered his mother to one of his siblings when they were kids. The army made him.
He was wounded more than once serving in the Great War and became a highly rated staff officer, trainer of infantry and a planner. He was destined for great things.
His coolness operating during the retreat to Dunkirk was much praised, but he was already winding people up and would not have got the job that made him famous had the plane carrying 'Strafer' Gott not been shot down.
Monty was practically parachuted into 8th Army before Second Alamein and the rest, as they say, is history.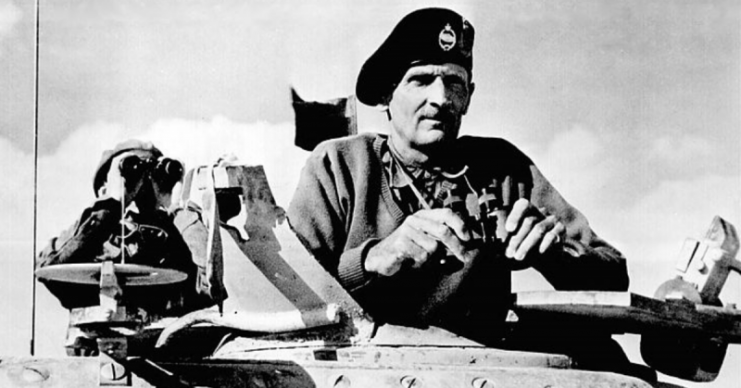 This glorious book by Malcolm Pill examines Monty's relationships with his generals and his staff, with his superiors and the great and the good within the Allied camp involved in the North-West Europe campaign of 1944-45.
The author recognises that there is already a forest's worth of books on the subject; but he takes time to make a forensic examination of how Montgomery interacted with the key players in his journey to Luneberg Heath and after it.
Aside from how they connected with Monty, we also learn how they got on with each other. Although Malcolm Pill was bound to consider the impact of earlier events, he sticks unflinchingly to the script of the timetable from the planning of D-Day to the collapse of the Third Reich.
All the extraneous stuff is ignored. In this way he is able to draw us in completely to the heart of his meticulously researched observations.
Montgomery the strategist is peripheral to Monty the man manager, the leader, the colleague. The author is a former Lord Justice of Appeal.
He brings his immense legal experience to make something like a forensic examination of Monty's methods, his report writing, his letters and diaries.
He looks into how Monty led 21st Army Group from Normandy to the Baltic and how he worked under his military masters – Field Marshal Alan Brooke, Chief of the Imperial General Staff; and General Dwight D Eisenhower, Supreme Commander of the Allied Expeditionary Force.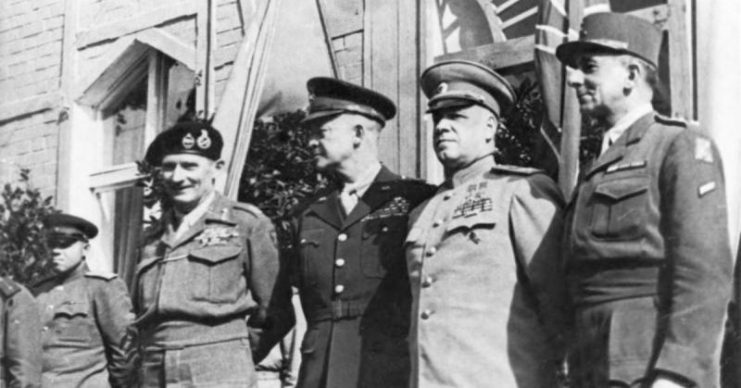 We see how Montgomery dealt with friends and foes within the British Army and how he commanded 21st Army Group. It is interesting to see how he viewed the British officers at SHAEF.
In Monty's eyes they were untrustworthy because he utterly failed to grasp that they were loyal to the principle of Allied unity ahead of solely national interest.
Monty's concept of fighting for the alliance never took precedence over his loyalty to the British army and nation.
Needless to say, much previous analysis of this position has been presented in terms of his undoubted personal ambition when the reality was much more nuanced; although there is no denying his head swelled as his achievements and fame grew.
The author doesn't go to town on the well-worn accounts of rivalry with Patton and Bradley.
While Monty's relations with Americans will always be a conversation topic for military history buffs, we learn more from the author about his work with Canadians.
The author sets the context of Canada's growing status as a partner within the alliance, rather than just as a British colonial satellite. The viewpoint of Ottawa could not be ignored in London as might have been in the Great War.
But it's never a black and white issue. There were strong rivalries between Canadian generals and Monty had his favourites who would flourish on the battlefield while their in-house struggles rolled on.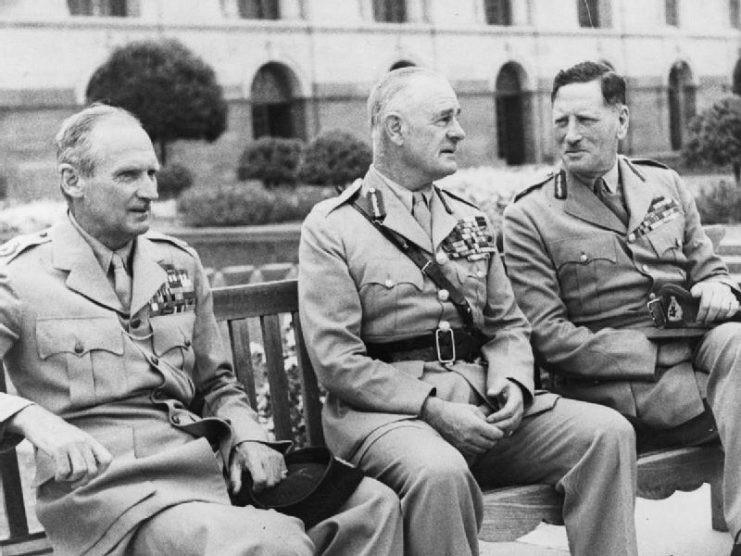 For all his achievements on the battlefield, at times Monty never helped himself in the way he dealt with his erstwhile allies.
There is little doubt that national interest in military circles, the press and in politics would always intrude on the mechanics of his relationships with Eisenhower and others such as Omar Bradley and Harry Crerar.
The important thing about this study is the sense of balance. Admiration for Monty has always to be tempered by acknowledgement of his failings and his mistakes.
The book takes a long look at Antwerp, his greatest strategic error, and the author does not pull any punches.
There are plenty of other elements and incidents to consider. But don't be misled; this is a careful and thoroughly reasoned look at a leader people in certain quarters line up to disparage.
Where does this leave us? As I said; there are many books on Monty and a zillion others where he features. Love him or loathe him, you cannot study the breadth of the North-West Europe campaign without considering the input of this awkward but fascinating man.
The author has done a great deal to add some depth to an alternative one-dimensional appearance as a brash, self-indulgent attention seeker we see in other accounts.
To my mind the book underscores much of what I learned in the Hamilton biographical trilogy and in other reads.
There is much to learn from this meticulously prepared study by Malcolm Pill and I strongly recommend it as a piece of essential reading for students of the campaign to defeat Nazi Germany in the West.
Reviewed by Mark Barnes for War History Online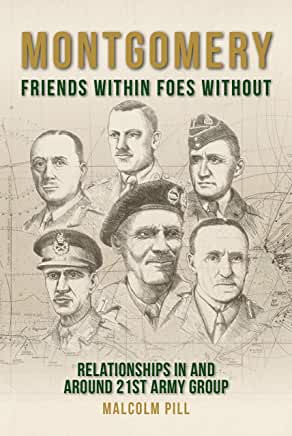 MONTGOMERY
FRIENDS WITHIN FOES WITHOUT
Relationships in and Around 21st Army Group
By Malcolm Pill
Uniform
ISBN: 978 1 912690 53 4