When the phrase "organized crime" is muttered, it's easy to conjure up images of the bright lights, spinning slot machines, or the card tables of Las Vegas. Such is the case with Meyer Lansky, one of the best-known figures of the mob era in America. Nicknamed the "Mob's Accountant", Lansky gained prominence for his illegal gambling business, his associations with famed mobsters "Bugsy" Siegel and "Lucky" Luciano (among so many others), and his important role in creating the National Crime Syndicate.
However, there is much more to Lansky's story – gambling and casinos were not all that he devoted his time to. It was Lansky's Eastern European roots that led him to become involved with the politics of World War II, and to enlist unofficially in American efforts to stop Hitler's attempt at extermination of the Jewish people.
Becoming Meyer Lansky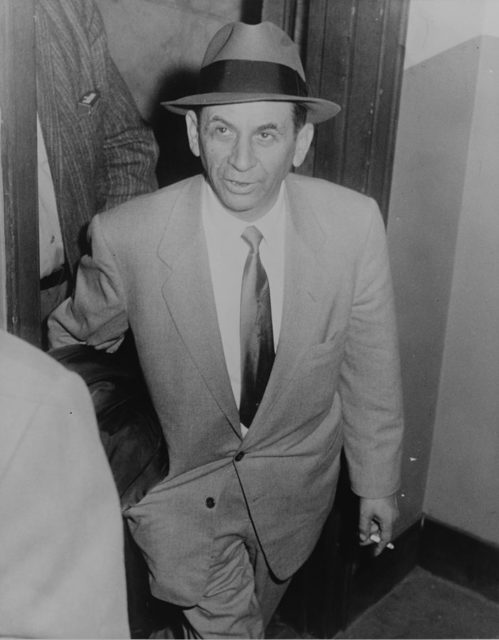 Meyer Lansky wasn't born a mobster. He was born into a Polish-Jewish family, and without the name that would later become so well-known in the organized crime world. His humble origins began in Grodno, then part of the Russian Empire, on July 4th, 1902. He was given the name Meier Schowlański, a name he kept until he arrived in America.
Life in Grodno wasn't easy for the Schowlański family – they suffered during the anti-Semitic pogroms. Few knew about his early years in Grodno; he always called Poland his home and his native country.
In 1911, at age nine, Lansky emigrated to the United States with his mother and brother. Once in New York, the three reunited with Lansky's father, who had arrived in the city two years previously to prepare the way for the rest of the family. With a new name and new hometown, Lansky's path towards organized crime began in Manhattan's Lower East Side.
In his teenage years, Lansky made a lifelong friend in Bugsy Siegel and as their friendship grew, so did their trust in one another. Siegel even saved Lansky's life many times early in their friendship, solidifying their strong partnership. The pair worked together as bootleggers, which launched them into a life of crime. Eventually, Siegel and Lansky met Lucky Luciano, the Italian-born gangster, who turned the duo into an inseparable trio.
The Beginnings of the Bugs and Meyer Mob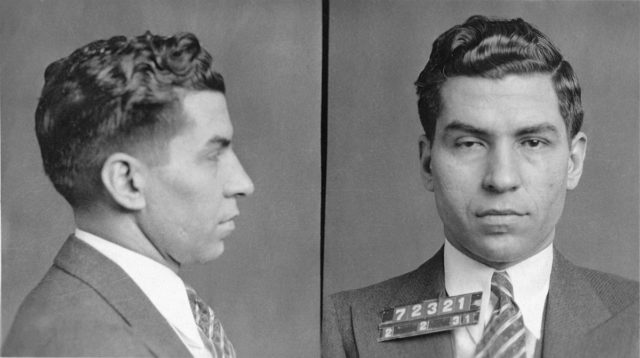 Together and separately, Lansky, Siegel, and Luciano began to rise within the ranks of the organized crime world thanks to their bootlegging scheme. Prohibition was the making of the Lansky, and during that era he and Siegel formed the Bugs and Meyer Mob. Throughout the 1930s, the duo and their team were known as one of the most violent gangs around. Those who were caught in the way of the Bugs and Meyer Mob rarely made it away with their lives – Siegel and Lansky gained notoriety thanks to their willingness to commit violent acts, even murder.
Soon, however, Lansky turned his attention towards gambling. Using the wealth he'd accumulated through years of bootlegging, Lansky began establishing gambling businesses throughout the U.S., and by 1936 he had joints operating in Florida, New Orleans, and even outside the country in Cuba. These establishments quickly saw success; Lansky was a skilled mathematician, which helped him (along with his connections and partners) to manage each gambling center with the odds in his favor. Of course, another reason for Lansky's success in the gambling arena was the Mob.
In order to protect his investments and his establishments from falling into the hands of competitors or the law, Lansky used his connections and power to set up physical and financial security. From bribes to brute force, nothing was off-limits to keep his fledgling empire safe.
Although his newest business may not have been entirely legal or legitimate in the eyes of the U.S. government, Lansky was determined to run his gambling establishments with absolute integrity. No matter the game, the patron's wagers, and the rules of the establishment, Lansky ensured that his guests would never be worried about playing rigged gambling games. As opposed to the traditional "clip-joints", at which patrons never knew the tricks of the house, Lansky operated "carpet joints" that ran with a staff and management team who were completely honest – according to the boss himself, of course.
Once Lansky had his gambling empire up and running, he turned his attention to other avenues and areas of business. He did his good friend and partner Bugsy Siegel a favor by promoting Siegel to the Mafia – Lansky spoke with mob bosses to earn Siegel the job of overseeing Las Vegas in 1946. Lansky also expanded his own interests in the quickly growing gambling mecca when he became a major investor in the Flamingo Hotel, one of Siegel's projects within the city. However, as Lansky and his closest associates gained increasing favor and prominence within organized crime, the risks also rose.
Lansky worried that he might face a fate similar to that of Al Capone, and went to some lengths to ensure that he and his finances would be protected. Thanks to the 1934 Swiss Banking Act, Lansky was able to transfer his illegally-gained gambling earnings to anonymous bank accounts thousands of miles away. As his wealth grew over the years, he eventually purchased a Swiss bank of his very own and turned it into a personal money laundering organization funded through shell companies.
Meyer Lansky Joins the War Effort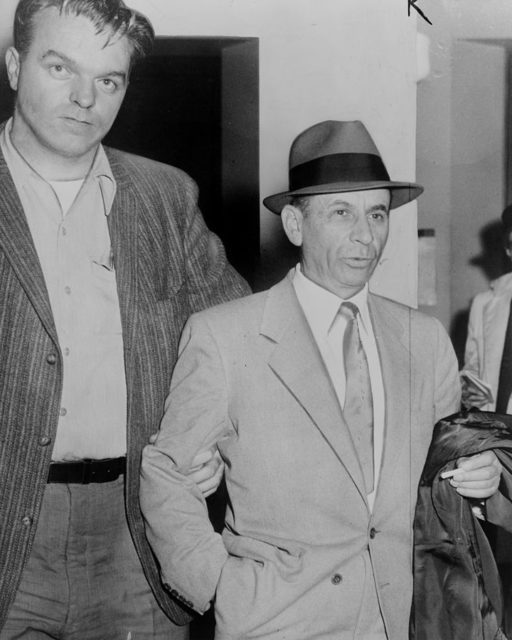 In the midst of Lansky's many organized crime ventures, an entirely different event took precedence on the world stage: the outbreak of World War II, which the United States entered so suddenly in December of 1941. Lansky also became involved in the war effort despite his status as a gangster.
Even before the war broke out, Lansky had been an avid anti-Nazi. Lansky and his own personal gang of men put their usual "businesses" on hold and began breaking up pro-Nazi rallies held by the German-American Bund. In fact, Lansky and 14 of his associates broke into the group's rallies, conducted violent attacks on its members, and even chased them throughout Manhattan.
Lansky was given the opportunity to help his country, from an unlikely source. The U.S. Navy wanted the biggest names of the mob to join the fight against Germany and its American sympathizers, such as the American Bund.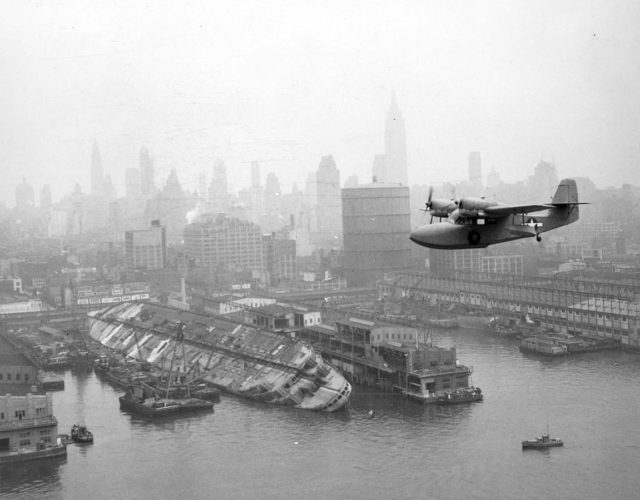 Though the American Navy and government denied the involvement of any mobsters for as long as 40 years after the end of World War II, many reports cite Lansky as useful to naval efforts of the time. According to reports from his close friend Lucky Luciano, Lansky and the U.S. Government teamed up in an effort to fight back against the Nazis. Lansky agreed to provide security and protection for Naval forces, using the Italian Mafia to keep warships being built in the New York Harbor safe from prying eyes and saboteurs. Because German forces were actively seeking, attacking, and sinking brand new U.S. ships, the Navy needed a strong hand to keep their warships safe.
The mobster and the Navy joined forces after the suspicious destruction of the Normandie, a former cruise ship that was resting at New York Harbor's Pier 88 and in the midst of undergoing a transformation into a troop ship fit for wartime deployment. Shortly after the Pearl Harbor attack in February 1942, the Normandie lit up the harbor with its body ablaze, the suspected victim of Nazi sabotage while sitting in what was thought to be a safe port. When the Navy turned to the men who were most familiar with the harbor and the New York shoreline, they found no allies – not one of the mob-connected men wanted to share information about the Normandie or anything else related to the harbor.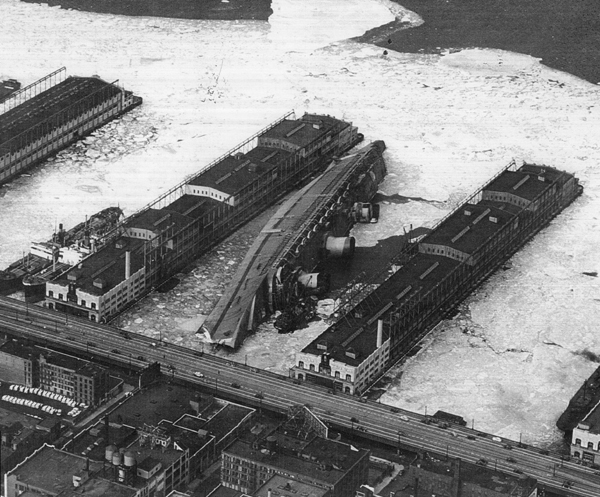 In order to get answers, the Navy approached Lansky. There were a number of reasons the U.S. military leaders chose Lansky as their man: his hatred of Nazi supporters (and violence towards them) was well-known, and Lansky had attempted to enlist in the Army some years prior. As soon as he heard the news of Hitler's atrocities towards his fellow Eastern Europeans, Lansky tried to join the U.S. Army – however, at 40 years old and only 5 feet 4 inches in height, he was quickly rejected. So, when the Navy came along inquiring about mob security for its projects along the harbor, Lansky was the man perhaps best suited to the job.
Lansky's naval efforts, conducted under the code name "Operation Underworld", brought Siegel and a new partner, Louis "Lepke" Bouchalter, a notorious killer, together to destroy any German or Nazi sympathizers. The three men built a reputation throughout Manhattan for attacking pro-Nazi groups. Together, they followed up on reports that Nazi men were in Manhattan to bomb and destroy railroads, chemical plants, and any other Jewish-controlled properties.
Lansky and his partners hunted down the Nazis' locations – and no one outside of the FBI knows what happened to them. Lansky was part of an internal security operation to protect the American Homeland from Nazi sympathizers.
Although Meyer Lansky never served in the U.S. military or World War II efforts in a traditional manner, his deep hatred for the Nazi party and love of his Jewish heritage led him to serve his country in the way he knew best: by stopping America's opponents in a secret war on the streets.
Today, after his death and almost 50 years in organized crime, Lansky is known not for his secretive actions during World War II to subvert Nazi efforts; rather, he has gone down in history as one of the most successful gangsters in the history of American organized crime. Though his fortune was earned in an illegal manner, Lansky served his nation when called upon, in those dark times.