Check out the Video of the US Navy Submarine USS Hartford emerging from ice during the ICEX 2016.
The U.S. Navy's ICEX, or Ice Exercise, is a biennial exercise conducted above the Arctic Circle in cooperation with other branches of the military and a number of other government agencies.
ICEX provides submarines the opportunity to train in an operationally demanding and challenging environment, as well as an opportunity for scientific studies on ice thickness and the environment.
USS Hartford (SSN 768) from Groton, Connecticut, and USS Hampton (SSN 767) from San Diego are conducting multiple arctic transits, a North Pole surfacing, scientific data collection and other training evolutions during their time in the region.
Supplies for the operation were flown in by a C-17 Globemaster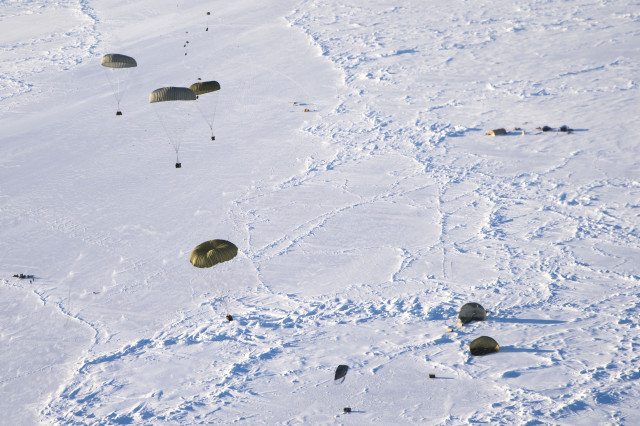 Submarines have conducted under-ice operations in the Arctic region for more than 50 years. USS Nautilus (SSN 571) made the first transit in 1958. USS Skate (SSN 578) was the first U.S. submarine to surface through the arctic ice at the North Pole in March 1959.
USS Sargo (SSN 583), which the temporary ice camp is named after, was the first submarine to make a winter Bering Strait transit in 1960.
Since those events, the U.S. Submarine Force has completed more than 26 Arctic exercises.
ICEX 2016 is the latest exercise demonstrating the important and unique role the Submarine Force plays in implementing the Department of Defense's Arctic strategy.
https://www.youtube.com/watch?v=RFHq9IHs6d4