Lewis Lee Millett was born in Maine on 20 December 1920.
He grew up in South Dartmouth, Massachusetts in a family with a strong military tradition. His grandfather had served in the American Civil War and his uncle had served with the Massachusetts Army National Guard during World War One.
Lewis followed his uncle's footsteps and while still at high school he joined the National Guard before moving to the United States Army Air Corps a few years later.
Lewis was keen to see action. He was so keen, in fact, that in the early years of WW2, when it looked like the US would not become involved, Lewis deserted from the US forces and enlisted in Canada instead so that he could fight in Europe. Once America joined the war he was transferred to an American unit to continue his military career.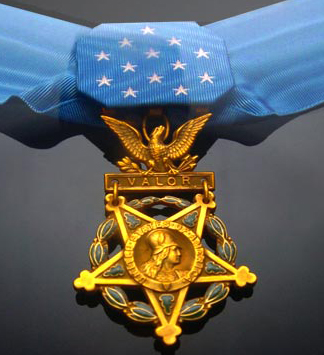 Veteran of three wars
While serving in WW2, Millett's past caught up with him. He was court-martialed for desertion and fined $52 as well as losing his leave privileges. However, this did not hamper his career and soon afterward he was given a new commission as Second Lieutenant.
He served in Italy and Tunisia. It was in Tunisia that he was first honored, receiving a silver star for driving a burning truck loaded with ammunition, to divert it away from a group of soldiers.
Millett returned to active service during the Korean War and rose to the rank of Captain. During his time there he led an important bayonet charge from Hill 180 near Soam-Ni. Charging with bayonets and grenades, Millett yelled encouragement to his troops and they forced the enemy to retreat.
Despite being wounded by flying shrapnel Millet refused to leave until the area was completely secure. He was awarded the Medal of Honor for his actions. Less than a month later he led another bayonet charge for which he was awarded the Distinguished Service Cross.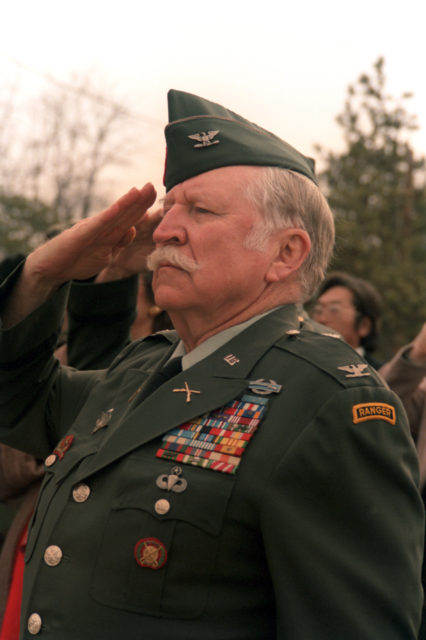 Vietnam War
Although he had distinguished himself in close combat, Millet's role changed during the Vietnam War where he served as an intelligence officer with the 101st Airborne Division. He also worked as a military advisor and trained specialist units for deployment in Vietnam.
Later Years
Millet retired in 1973 claiming that he was disappointed that the US army had "quit" in Vietnam. He retired to California with his wife, who he had met during celebrations for his Medal of Honor. Of their three children, one son, John followed his father's footsteps into the army.
Sadly, John was killed in a plane crash returning from duty as part of the US peacekeeping forces in Sinai. For a man who had survived so many dangerous situations the irony of losing his soldier son while not even on active duty must have been particularly painful.
Lewis Millet died on 14 November 2009 after a short spell in hospital. He was 88 years old. Despite a few health problems in his later years he had continued to lead a full life. In particular, he had been an active member of many veteran associations and organizations.
A distinguished career
In addition to the honors already mentioned Millet was awarded many other medals and distinctions. These including four Purple Hearts and three Air Medals as well as international honors including the French Croix de Guerre and the United Nations Korea Medal.