The National Museum of the Royal Navy is working with the D-Day Museum to save one of the last surviving Second World War, D-Day Landing Craft Tank, LCT 7074.
At dawn, on the morning of D-Day (6th June 1944), 800 landing craft approached the Normandy landing beaches. What ensued was the largest seaborne invasion in history and it was landing craft, including LCT 7074, that delivered troops and essential equipment to the beaches.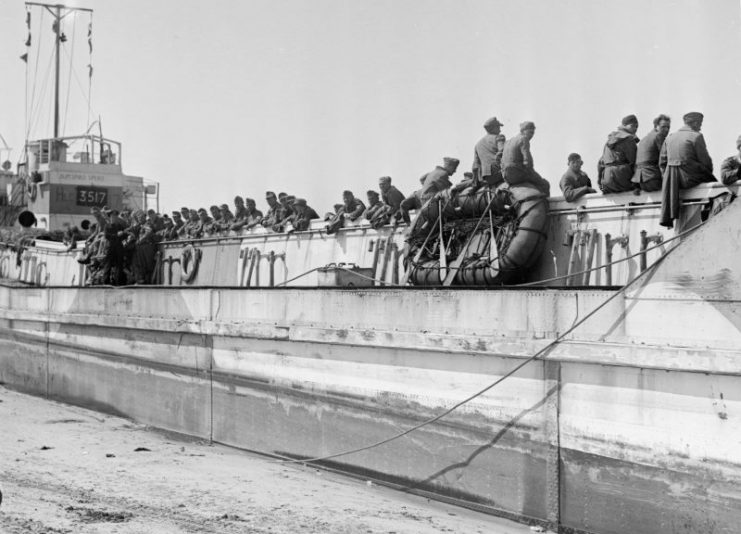 Landing Craft Tanks were capable of carrying ten tanks or other heavy armoured vehicles into battle. LCT 7074 is one of the last of these vital workhorses known to have actually participated in the D-Day landings. This critically significant, close and direct association with D-Day, the largest amphibious operation in history, in which more than 7,000 ships and craft of all sizes, landed over 160,000 soldiers on the beaches of Normandy, gives her a unique interpretative value and consequently she has been designated as part of the National Historic Fleet, Certificate Number 713.
After a chequered post-war career involving conversion into a floating clubhouse and nightclub, the ship was lying in private hands, semi-derelict and sunk at her moorings at East Float Dock, Birkenhead, until in 2014 she was successfully salvaged and moved to Portsmouth by The National Museum of the Royal Navy.
We now want to carry out a full restoration and display LCT 7074 to the public, to mark the 75th Anniversary of D-Day in 2019. However, we can't do this without you! Every pound helps us to carry out the necessary conservation work to restore LCT 7074 to her former glory and tell the story of the D-Day landings.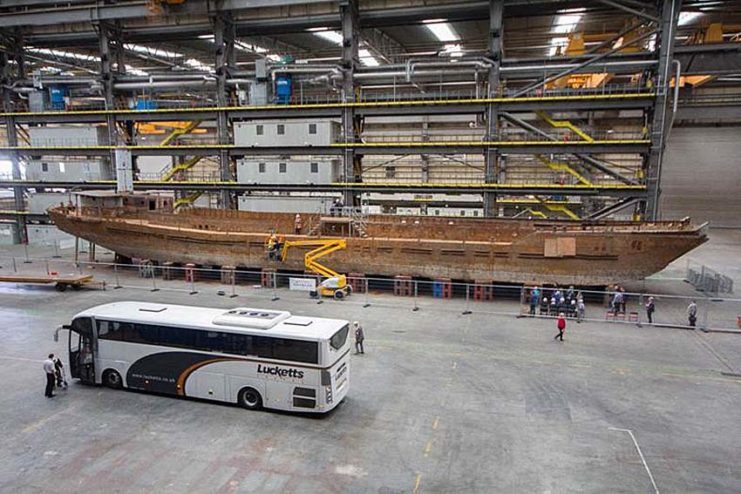 What do we need to raise?
We have received a generous donation from the Heritage Lottery Fund to enable us to carry out the first stage of conservation work needed. However, we need to provide match funding to unlock the HLF funds and secure enough money to carry out the full restoration. The match funds you provide will top us up to the total we need and unlock the HLF funding and go ahead with the restoration.
This campaign aims to raise £25,000. Every pound you are able to donate will make a big difference and helps us to not only conserve LCT 7074, but remember the brave men who fought on the beaches at D-Day in 1944 and help us tell their story.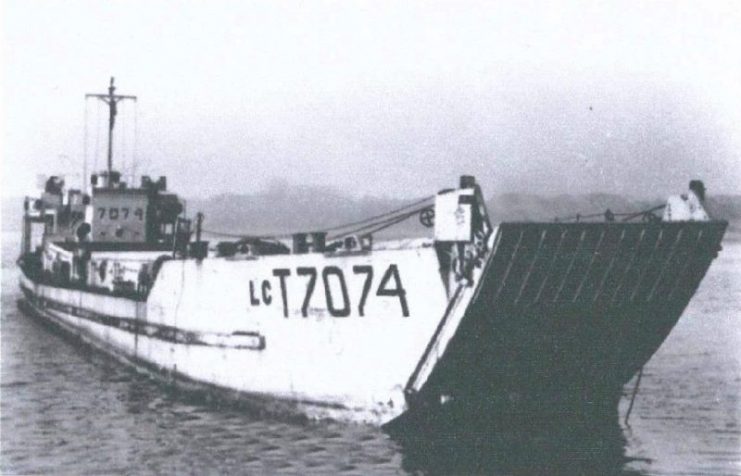 The impact
We will fully restore and in readiness to display LCT 7074 in 2019, to mark the 75th anniversary of D-Day. This will bring one of the last surviving D-Day landing craft to the general public and tell the story of the brave heroes of D-Day.
You only need look at our previous crowdfunding campaigns to get an idea of just how big an impact they can have. We raised over £9,000 to help preserve First World War ship HMS M.33, the only remaining Royal Navy survivor of the Gallipoli Campaign. The money raised was crucial in contributing to the opening of this unique attraction, which has already been visited by more than 42,000 people. We also raised over £10,000 to save Landing Craft F7, a Falklands veteran, and over £6,000 to save CMB 331, the last surviving Second World War coastal motor boat.
LCT 7074 is one of the last surviving Second World War landing craft and is a lasting legacy to Britain's courageous Royal Navy personnel who fought in the Second World War. By supporting this campaign you are literally helping to save her for the nation. LCT 7074 helps to tell the story of our war effort and the challenges faced by the Royal Navy at D-Day. Help us to conserve and celebrate their story. This campaign has a higher target but we know we can reach it with your help.
Funding goals and perks
You can donate any amount you wish, but when you donate over and above the amounts below you will receive the perk associated with that amount.
£25 and over – 50% discount code for NMRN membership
£100 and over – A small, mounted model of LCT 7074 – the perfect collector's item.
£500 and over – Sponsor a block! For £500 or more you can sponsor one of the foundation blocks supporting LCT 7074 at her new home. In return, your name (or the name of someone you would like to remember) will appear on a donor wall at the D-Day Museum.
£1,500 and over – With the same perk as £500, with the addition of an invitation to a private function on board LCT 7074 once she has opened to the public in 2019 and an invitation to join the National Museum of the Royal Navy's Vice-Patron scheme.
£5,000 and over – With the same perks as £1,500, with the addition of a private viewing of LCT 7074 in her current location at Portsmouth Naval Base and an organised trip to where LCT 7074 landed in Normandy, with an NMRN curator as your guide.
£10,000 – With the same perks as £5,000, with the addition of your choice between two of the National Museum of the Royal Navy's life size Nutcracker statues. Choose between 'Proud Navy Wrens' and 'First World Dazzler'. For more information and photographs of the Nutcrackers please visit http://www.historicdockyard.co.uk/auction. Please note that this perk is available until the end of March 2018.
Donate here via their Just Giving page
Other Ways You Can Help
Spread the word! You can make a big impact even without making a direct financial contribution. Every post or tweet about our campaign will allow more people to learn about it and possibly reach those who would like to support it as well!