Some men will stop at nothing when it comes to achieving their objectives suffering through all manner of pain, discomfort, and embarrassment. One man took it a step further, however, by continuing to fight with only one buttock.
Stanley James Ledger "Speedy" Hill was born on March 14, 1911, in England with his father's reputation hanging over his head. Major General Walter Pitts Hendy Hill had fought in the Second Boer War and WWI. He had been awarded an Order of the Bath (CB), an Order of St. Michael and St. George (CMG), and a Distinguished Service Order (DSO).
Little wonder, then, that Hill studied at Marlborough College – one of Britain's premier boarding schools where he was head of the Officer Training Corps. The Royal Military Academy Sandhurst was next. There he was captain of athletics and won himself a Sword of Honor – an award given to exceptional British Army Officer Cadets.
His next stop was the British Army, which he joined in 1931. Climbing his way up the ranks, he became a commissioned 2nd lieutenant with the Royal Fusiliers (City of London Regiment); the very one his father had commanded. Passionate about sports, he ran the regimental athletic and boxing association until he fell in love.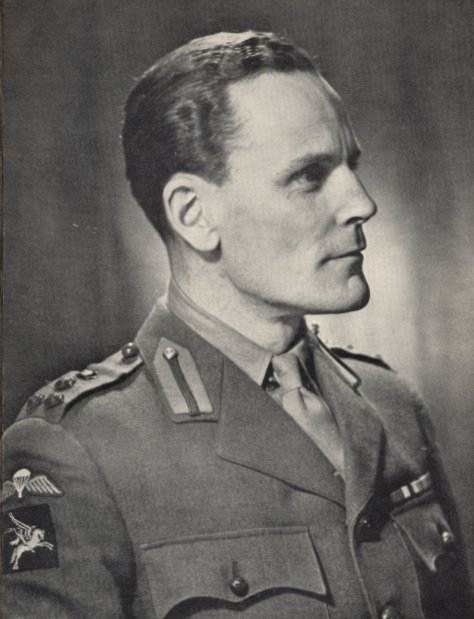 In 1936, Hill transferred to the Supplementary Reserve to marry the love of his life. He worked in the family business until 1939 and the outbreak of WWII. Returning to his regiment, he was put in command of the 2nd Battalion, part of the 12th Infantry Brigade of the 4th Infantry Division.
When the Battle of France broke out in May 1940, Hill planned the evacuation of Brussels civilians. His next job was to get the British Expeditionary Forces (BEF) out of France and back to Britain when Germany overran France.
Hill went to Dieppe and boarded a destroyer bound for Calais but fell asleep and woke up in Dover, England. Fortunately, he managed to make his way to Calais on an ammunition barge in time to evacuate the BEF. For his actions, he was awarded a Military Cross (MC).
His next task was to evacuate British citizens from the Irish Free State in case Germany invaded there. Bored with such duties, he was among the first to join the 1st Parachute Battalion Regiment formed in August 1941 as its second-in-command. It was on the ground, however, that he truly shone.
In November 1942 in Algeria, Operation Torch was launched to drive the Axis forces out of North Africa. The Allies wanted to control the Mediterranean Sea and pave the way for the invasion of Southern Europe. Hill was in the town of Béja, held by 3,000 Vichy-French forces. Although officially pro-Nazi, the Vichy-French welcomed Hill's unit as they hated Germany.
To make sure they stayed welcoming, Hill wanted them to believe he had more than just 525 men. He ordered the battalion to march through  Béja again and again – each time wearing a different uniform and hat and carrying a different weapon. The Germans retaliated by bombing the town but did little damage. The Allies stayed put.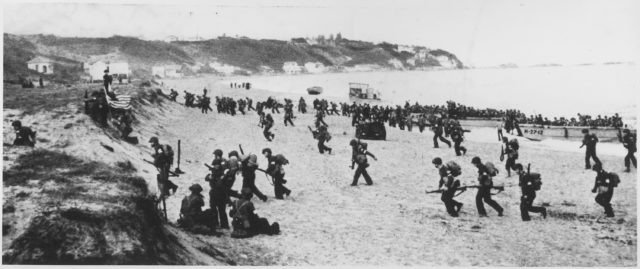 By November 19, Hill was at the vital Medjez el Bab Bridge. He convinced the French garrison to resist the German advance, which they did, but not for long. The German forces were too strong. Despite stiff American-British-French resistance, the Germans advanced, forcing the Allies to withdraw the following day.
On November 22, Hill received reports of a strong Italian force including tanks at Gue Hill. Leaving some of his men at Béja, his unit joined up with French-Senegalese Infantry. However, before they could attack their anti-tank grenades accidentally detonated killing some of his group and destroying their element of surprise.
When they reached the summit they fought with Germans and Italians who were waiting; supported by three light tanks. Hill led a small force against the tanks, aiming at their observation slits. Two of the tank crews surrendered, but the third fired hitting Hill in the chest, neck, and shoulder.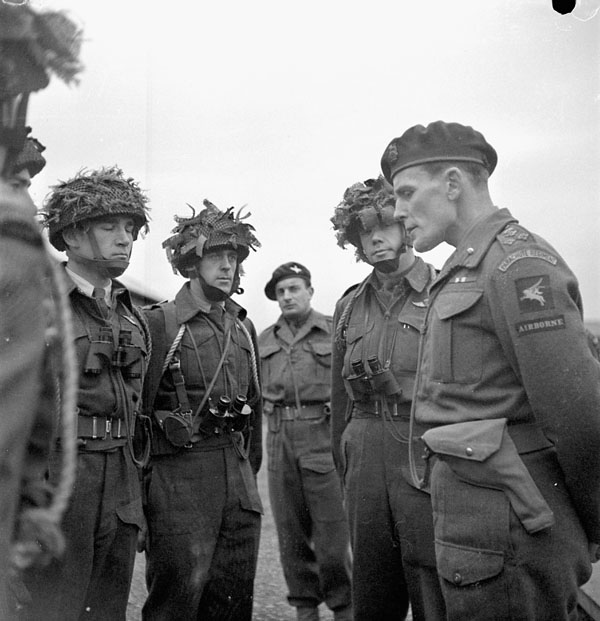 Hill later swore he had an out-of-body experience and saw his body on the ground while his friend lay to his right and two Germans lay to his left. He survived due to prompt medical attention and was awarded the DSO and a French Legion of Honor.
He won a bar for his DSO during the Invasion of Normandy, but nearly did not survive it and not because of the Germans. On June 6, 1944, Hill was commander of the 3rd Parachute Brigade tasked with attacking German positions from the rear.
Unfortunately, poor weather and inexperienced American pilots messed up. Hill's unit landed in the River Dives near Cabourg where some drowned. Hill and the surviving paratroopers then headed toward Sallenelles (their original target).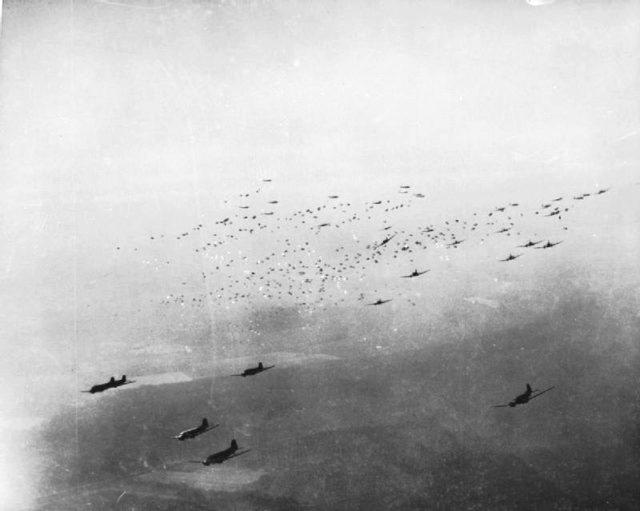 En route they were strafed by German aircraft. The men dove for cover. Hill threw himself on one man, but he died while Hill lived although he was wounded in the buttock. The few survivors reached Ranville, headquarters of the General Officer Commanding (GOC), where doctors told him he looked like hell and needed surgery. When he had recovered and with only half a buttock, Hill went on to fight at Ardennes and the Rhine.
After the war, he became the military governor of Copenhagen, received a second bar to his DSO, an American Silver Star, and the King Haakon VII Liberty Cross.