It's early November 2018, and for the last two and a half years the Daks over Normandy team has worked very hard to put a once in a lifetime event together.
The dates are set, authorizations are in, and the programs for both Duxford Airfield in England and Caen-Carpiquet Airport in Normandy, France have slowly been finalized.
From 2-9 June 2019, during the commemorations for the 75th anniversary of D-Day, the world will see the largest – and most likely the last – large scale gathering of one of the most famous and well-known aircraft of all times, the Douglas DC-3/C-47 Dakota.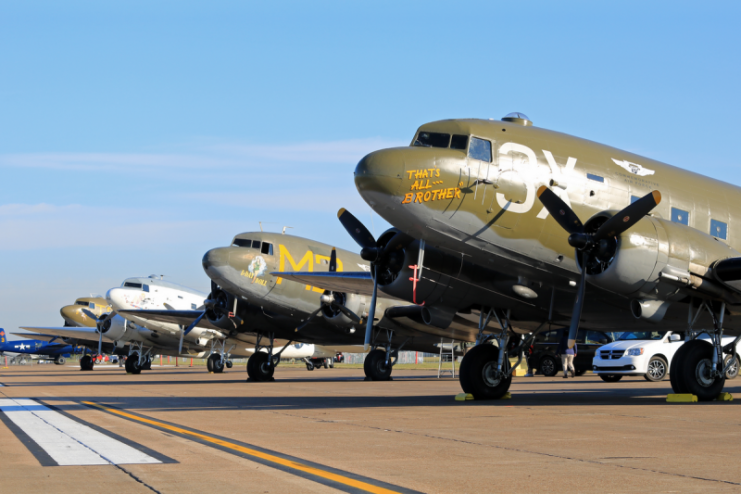 No less than thirty-seven Dakotas from all over the globe, flying to Duxford under their own power, are already confirmed. More are added every month. During the upcoming epic event they can be admired simultaneously, both on the ground and in the air.
Without a doubt, Daks over Normandy will be the highest profile event during next year's D-Day commemorations. On the 5th of June the assembled fleet, escorted by Harvards, Spitfires and Mustangs, will cross the English Channel to perform a mass parachute drop into one of the historic drop zones of Normandy.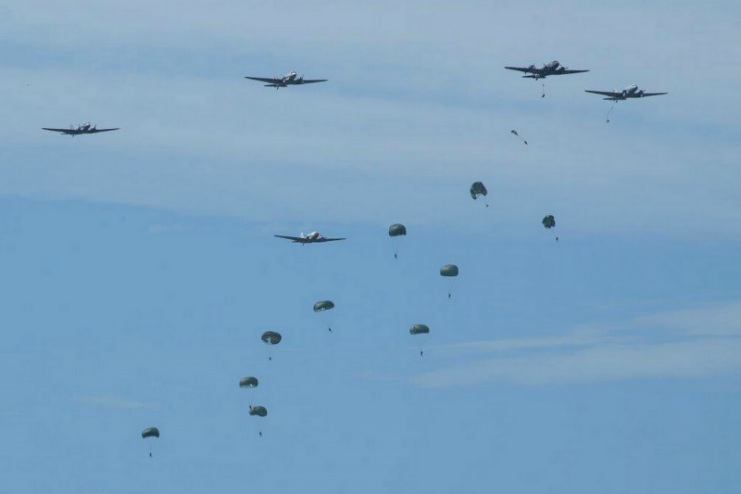 This unique event will never be repeated and will gain unprecedented coverage in worldwide press, TV, and social media outlets.
But it is crunch time now and Daks over Normandy needs your help, because an event of this scale cannot be set up without donations and corporate sponsorship.
The team has come up with a very attractive program called "Adopt an Aircraft" and both corporate and private sponsors are now invited to be part of history by adopting one of the legendary aircraft for the duration of the event.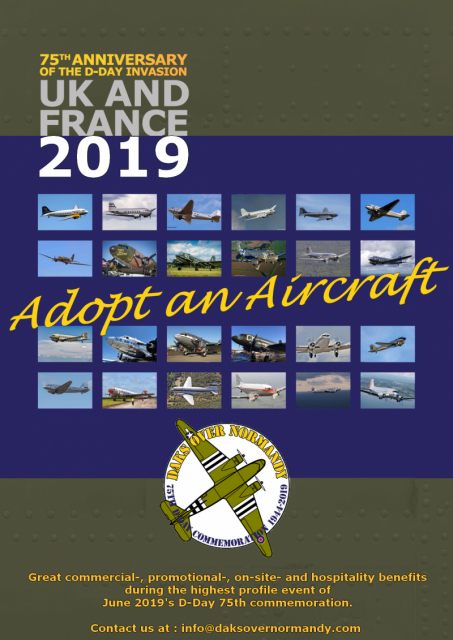 The "Adopt an Aircraft" package comes with commercial, promotional, on-site, and hospitality benefits. These include:
promotional branding on the aircraft, on all supporting sites, and throughout the event.
on-site access to aircraft and crew during the event, with extensive photo, media and commercial opportunities including the use of the aircraft.
invitations to VIP dinners and 30-minute scenic flights from either Duxford Airfield or Caen Airport.
and much more.
You and your company can now be a part of the highest profile aviation event of 2019. So do not miss your chance to be part of history! To find out more please contact the organization at: info@daksovernormandy.com.
Photos: