Conflicts break out between different countries over border disputes and access to natural resources all the time, but how about those between U.S. states? In 1835 the states of Michigan and Ohio were ready to go to war with each other despite interventions from Congress, with the governors of both states calling up their militias to secure claims on disputed territory.
The Dispute
The problems began with the Northwest Ordinance, which was passed by Congress in 1787. Shortly after the Revolutionary War, the United States took control over what is now known as the Midwest. This territory would end up becoming modern Ohio, Indiana, Illinois, Michigan, Wisconsin, and part of Minnesota.
However, land surveying and maps were not exactly precise at the time. Ohio was told that its northern border would end at a straight line from the bottom tip of Lake Michigan to Lake Erie. The following map, created in 1755 by John Mitchell, shows where they thought that line was at the time.
Readers familiar with American geography might notice that there is something very wrong with Lake Michigan in this map—its southern tip matches up with the northern shore of Lake Erie. Here is an accurate map:
Notice that the southern tip of Lake Michigan actually matches up with the middle of Lake Erie's western coast. This difference was important not only because of the land involved, but also because of the natural resources there as well.
When Ohio gained statehood it claimed this strip of land, since using the original Mitchell map would give Ohio the Maumee Bay and the Maumee River. This gave Ohio great access to Lake Erie for commerce and travel. However, based on more accurate maps, this land rightfully belonged to Michigan.
Political Maneuvering
In 1802 a fur trapper reported to politicians in Ohio that the Mitchell map was incorrect. However, Ohio still stated in its 1803 application for statehood that its territory included the mouth of the Maumee Bay. Congress approved their statehood.
When Michigan applied for statehood three decades later, they claimed the original Northwest Ordinance boundaries. This disputed territory became known as the Toledo Strip.

Ohio Governor Robert Lucas soon signed a law officially creating a county that included the strip. The name of that county? Lucas County, in his own honor for claiming the land.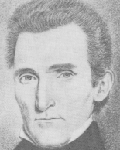 The Michigan Territory Governor, Steven Mason (he was nicknamed the "Boy Governor" at only 23 years old), moved to press Michigan's claims. He stated that "We are the weaker party…but we are on the side of justice." Michigan soon passed a law to arrest any Ohio officials in the strip who tried to enforce Ohio's laws.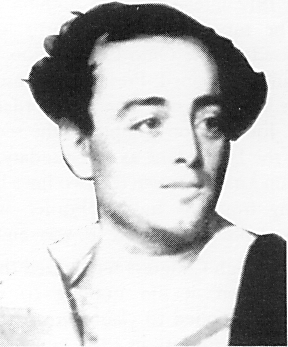 It soon became clear that the Federal government would have to get involved. Unfortunately for Michigan, 1836 was a Presidential election year and their statehood petition had not yet been approved. Territories had no electoral votes. Ohio had 21—the fourth most out of any state.
President Andrew Jackson realized that it would be in his party's political interests to back Ohio, which was widely expected to be a swing state in the election. Until Congress could make a final decision, the people of the Toledo strip would be allowed to choose their own leadership.
These elections were conducted under Ohio law, which outraged Michiganders. Harassment and intimidation surrounded the election. Under Michigan's law, a sheriff went to the home of Ohio-supporting Mayor Benjamin F. Stickney and arrested two men for voting in an Ohio election.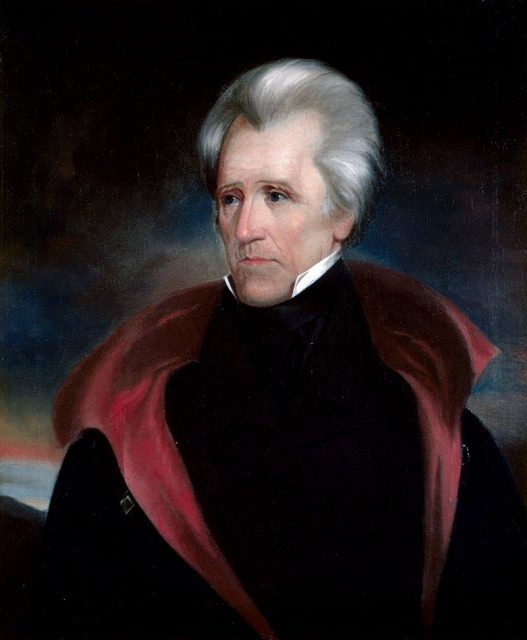 Battle of Phillips Corners and Bloodshed

A team of surveyors was sent by Ohio to create a final line, to be called the Harris line. However, members of Michigan's militia tracked them down and began threatening them.
According to the surveyors, they had been resting on the sabbath when the Michiganders accosted them. The militia members almost all fired off rounds above their heads, and arrested nine of those who could not get away in time.
The militia claimed that they merely fired several warning shots in the air away from the surveyors.
At this point, with 1,000 Ohio militia men on one side of the river, and 600 Michiganders on the other, a significant conflict was possible. Ohio passed a measure to increase funding for its militia by $300,000. Michigan responded by increasing their militia's budget by $315,000.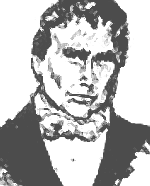 Ohio soon claimed to have 10,000 more volunteers ready to fight, and Michigan papers said that the Ohioans were "welcomed to hospitable graves."
Blood was finally shed in this "war" when a Michigan deputy sheriff, Joseph Wood, went to arrest Ohio-supporting Toledo mayor Benjamin Stickney. Stickney's sons were not having it, and attacked Joseph Wood with knives. One of Stickney's sons escaped into Ohio, but the rest of the family was arrested. Joseph Wood survived his wounds.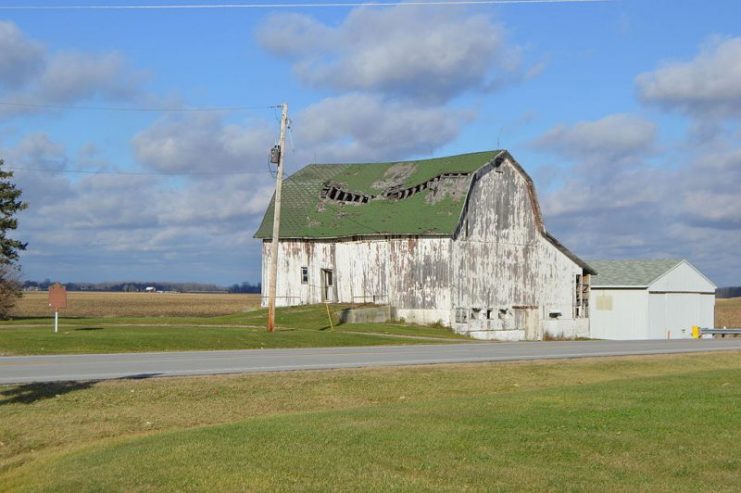 Resolution
Congress and President Jackson realized that something had to be done. In June 1836, Jackson signed a bill that would allow Michigan to become a state only if it gave Ohio the Toledo Strip. Michigan at first rejected this compromise, but its militia expenditures had nearly bankrupted the territory.
However, Michigan soon had a new incentive to give in. The United States Treasury had run a surplus, and that money was about to be distributed to all states, but not territories.
In December, a convention to finally solve the dispute was called in Ann Arbor, Michigan. The legality of the convention was disputed by the state legislatures in both Michigan and Congress. The Whig party boycotted the convention.
However, political leaders in Michigan and Congress wanted the conflict to end as soon as possible, and without bloodshed. This convention was called the Frostbitten Convention due to both the remarkably cold temperatures and the cold reception.
Ultimately a compromise was reached: Ohio would maintain control of the Toledo strip and the Maumee River, but Michigan was given the Upper Peninsula. The city of Toledo was a successful industrial center for most of its history, although today it is suffering from the impact of American jobs going overseas.
Michigan was widely seen as the loser at the time, but significant natural resources were later discovered in the Upper Peninsula, so both states could claim to have won in the end.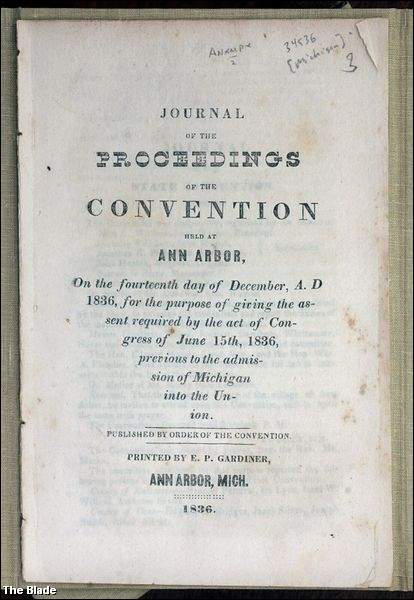 Modern Football Rivalry and Legacy
When American college football began to become popular in the late 1800s, Michigan State and Ohio State were two of the early teams. The states' history and geographic proximity made a rivalry inevitable. To this day it is regarded as one of the most important rivalry games in American sports, and inspires an incredible amount of passion on both sides.
Michigan won the first game in 1897. Older fans on both sides could remember the war.

Both teams are frequently ranked in the national top 10, and their yearly game often determines who wins the Big 10 conference. In most years the winner of the Big Ten Conference Championship automatically goes to the famous Rose Bowl post-season game, one of the most prestigious games in American college football.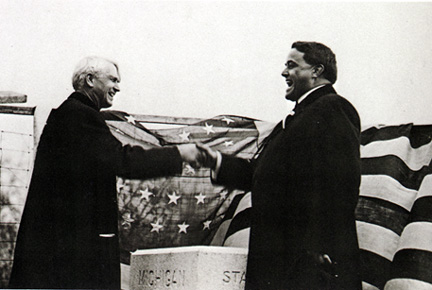 Read another story from us: The Christmas Truce of 1914 – When Peace Threatened To Break Out
Although Michigan State currently holds a 58-50-6 lead in the series, Ohio State has won the last seven games in a row (the 2016 game was decided by a field goal in double overtime).
This rivalry between two college football powerhouses will undoubtedly continue to incite passion and play a significant role in determining post-season opportunities for both teams. Many fans may not realize just how the rivalry between the two states began.