The halls of military history are filled with men who earned the nation's highest military honor as they fought ferociously against a determined enemy. There is a good number more who risked life and limb to bring treatment and aide to the wounded.
Among that group exists an elite club of men whose faith placed them in harm's way and yet, they too walked away with the Medal of Honor. Of the more than 3,000 men to be awarded the Medal of Honor only 9 held the title of Chaplain.
In 1967, Army Chaplain Major Charles Watters found himself face to face with a heavily armed enemy battalion near Dak To in Vietnam. His faith and his duty did not falter.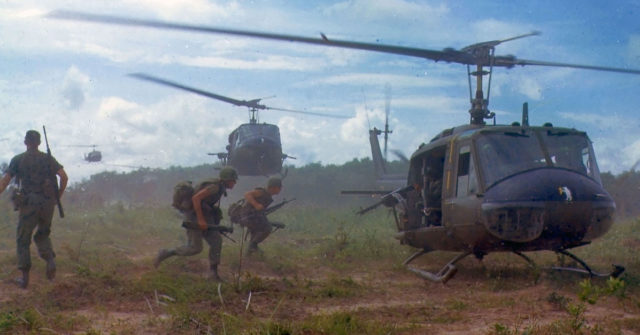 A Call of Faith to Serve
Charles Watters was born in 1927 in Jersey City, New Jersey, where he would watch as a teen, too young to fight, the epic struggle of World War Two. Whereas Watters had a heart for service early on, it would be a call of faith that would take hold. Graduating from Seton Hall University, he went on to become an ordained priest in 1953 with the Roman Catholic Archdiocese of Newark.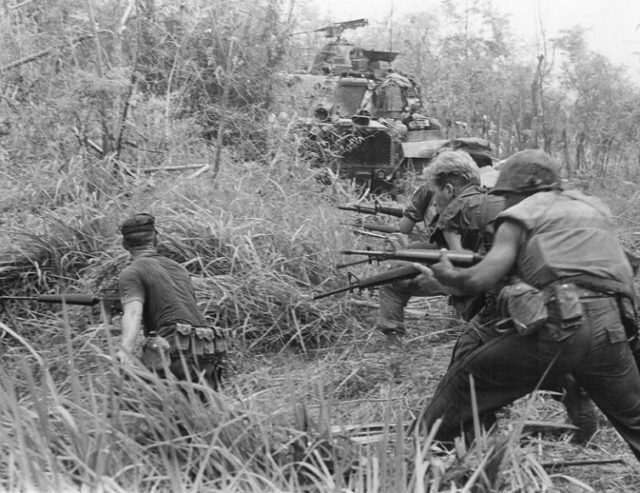 However, he never gave up on his desire to serve and do his part in the nation's defense. Little did the Army know that multiple lives would be saved and a unique place in military history would be created when they accepted Watters as an Army Chaplain.
In 1962, Watters joined the New Jersey Air National Guard, and by 1964, he was on active duty with the United States Army. After nearly 2 years of active service as a chaplain, Watters would get the call to head to southeast Asia. In 1966, he began a 12-month tour in Vietnam where he would serve with distinction.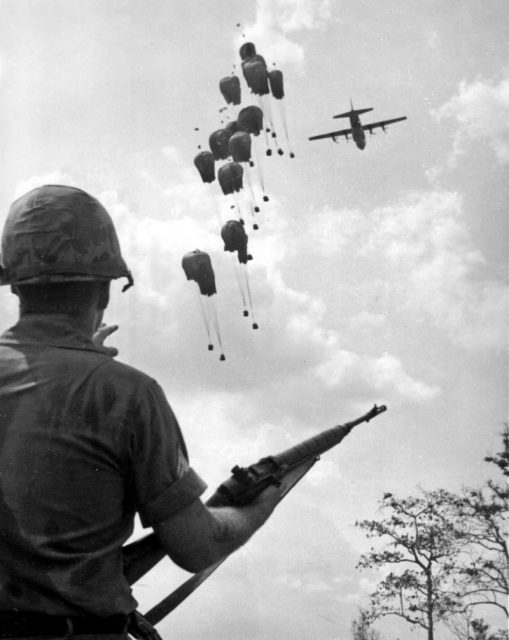 Being awarded the Bronze Star along with the Air Medal, it was clear from the start that Watters was no ordinary chaplain. He even made a parachute drop in Operation Junction City in February of 1967.
However, it was the November 1967 battle of Dak To where Watters would distinguish himself for all time. The Battle of Dak To was a series of engagements spanning from the 3rd of November to the 23rd.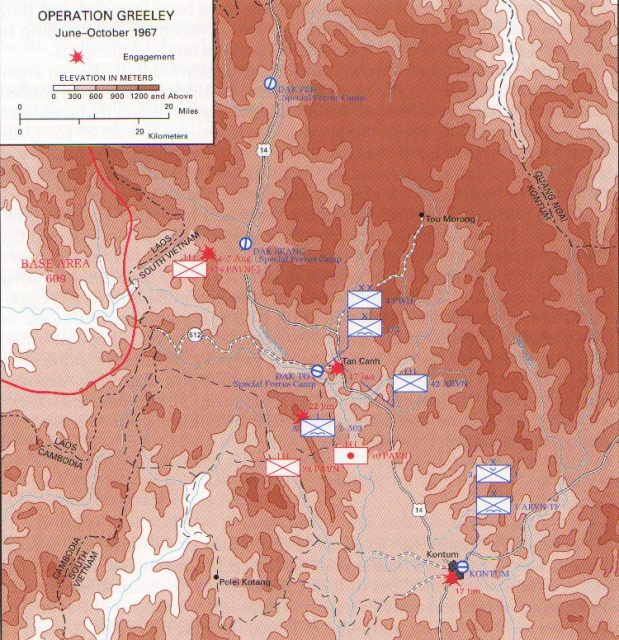 The nearly three-week battle saw over 400 American or ARVN forces killed along with the loss of 40 helicopters and several aircraft. The enemy casualties are estimated to be in the thousands as the American forces found themselves facing an opponent willing to pursue victory at any cost.
Faith and Gallantry in Action
On the afternoon of November 19th, 1967, Watters found himself moving through the jungle with several companies near Dak To when they came across a numerically superior enemy battalion. Without a rifle and armed only with his faith, there was little for Watters to accomplish during the opening salvos of the battle.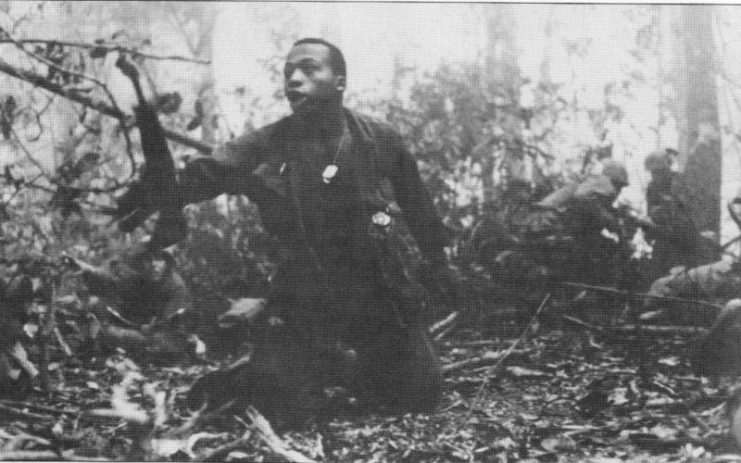 However, as the casualties began to mount the time arrived for Watters to jump into action. Heading directly towards the action and the gunfire, Watters moved to the front line and began to bring aid to the wounded. Completely exposed, Watters could be seen moving up and down the line with little regard for his own safety.
At one point, a wounded paratrooper found himself in complete shock and standing directly in front of the advancing enemy. Without hesitation, Watters ran forward among the friendly and enemy fire to his aid. Picking up the wounded paratrooper and placing him on his shoulders, Watters returned the man to friendly lines.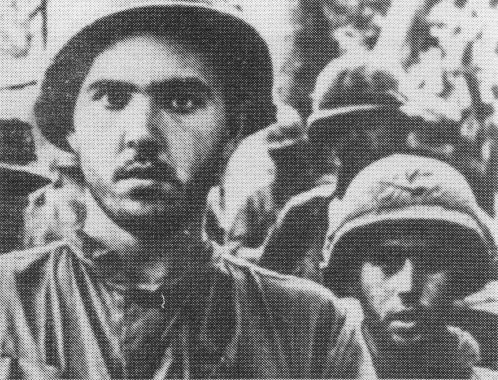 As the Americans began to pull back into a tighter defensive formation, Watters noticed that some of the wounded had been left in the void between the two forces.
Despite attempts to restrain him, Watters rushed out beyond the friendly lines on multiple occasions to recover the fallen comrades. With mortars and machine gun fire all around him, Watters somehow miraculously recovered the wounded and returned unharmed.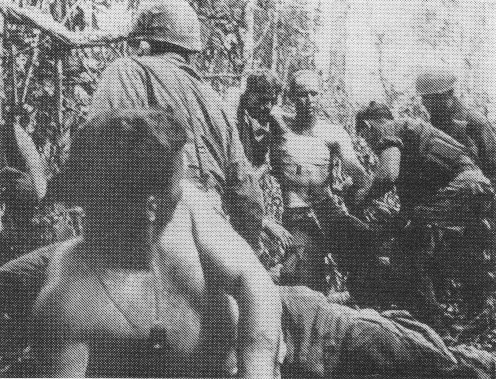 With all the wounded inside the perimeter, Watters then began to offer aid to the wounded, last rites to the dying, and water to the beleaguered.
Serving Until the Very End
Chaplain Watters had already committed the gallant acts that would lead to his Medal of Honor when he was treating the wounded near the aid station. What is now thought to have been a friendly 500lb bomb landed near Watters and the men he was helping, exploding and delivering mortal wounds to the Chaplain who had saved so many. As word of his actions that day began to spread, it was clear that this was no ordinary act of gallantry.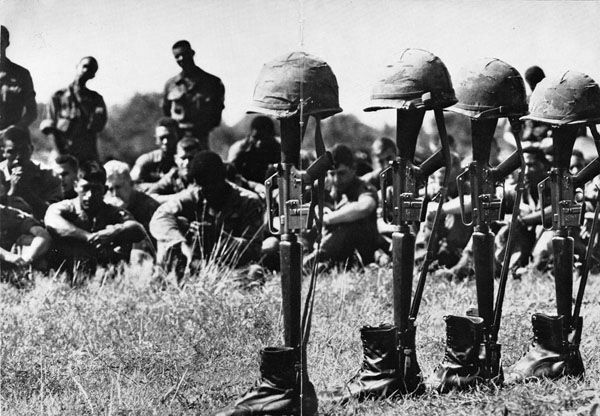 For his actions that day, Charles Watters would join a small class of men to have received the nation's highest military honor while serving as a chaplain. He would posthumously receive the honor from Vice President Spiro Agnew and would subsequently be buried in Arlington National Cemetery.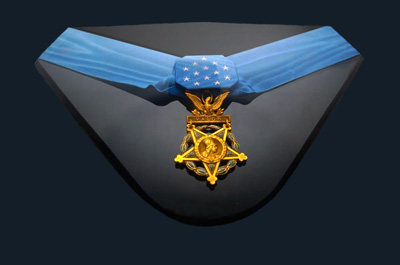 While most men earn such an honor by refusing to give up in a fight, Chaplain Charles Watters would earn his by refusing to give up on his call to serve.