Poland was the site of much turmoil, conflict, brutality, and tragedy during the Second World War. It was the first country Hitler invaded in 1939, and it was shortly thereafter invaded by the Soviet Union from the east.
State and private property were confiscated on an enormous scale. People were shipped off to prisons or coerced into forced labor. Massive terror campaigns were conducted against the Poles by both the German and the Soviet occupiers.
In addition, many of the most notorious Nazi death camps – like Auschwitz, Treblinka, and Bełżec – were established and run in Poland.
It was the site of much misery and suffering, but also a forge for a number of incredibly ferocious and determined resistance movements against the foreign occupiers. In fact, Poland was the site of the largest resistance movement of the entire war.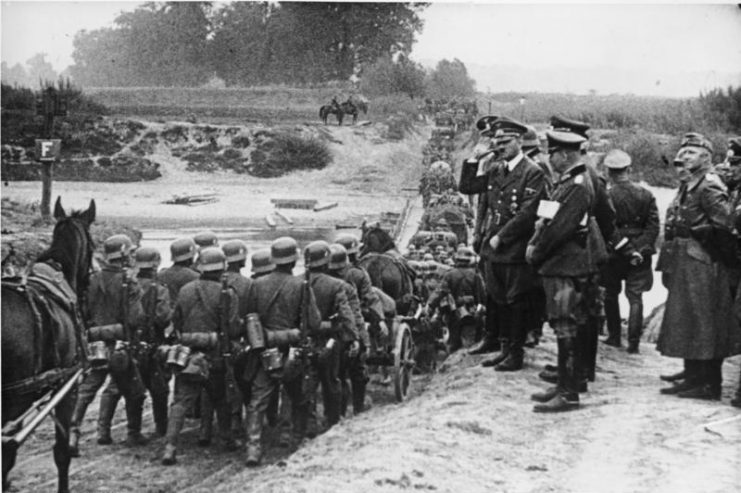 One man who fought fiercely against the Nazis and then the Soviets was the famous writer and resistance fighter Kazimierz Moczarski.
He ended up on death row for four years due to his activities. His prison time also included a period during which he was the cellmate of one of the most notorious Nazi war criminals, Gruppenführer Jürgen Stroop.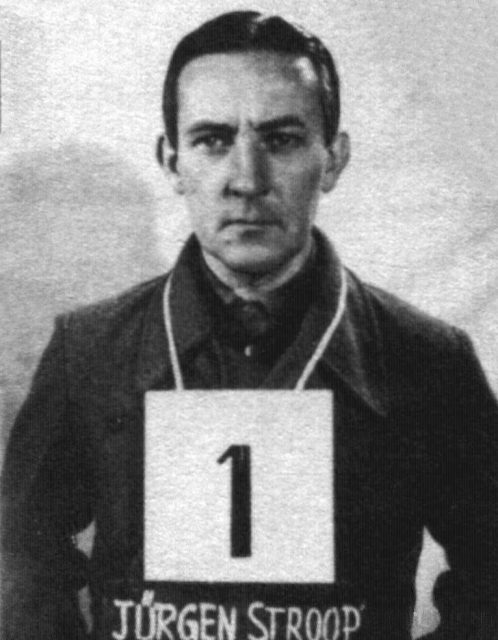 Moczarski was born in 1907 in Warsaw, Poland. A bright student from an early age, he ended up studying in France, at Paris University, graduating from the Institute of Higher International Studies in 1935.
After this, he returned to Poland where he specialized in both Polish and International Law. He worked as an advisor to the Ministry of Labor and Social Services.
While it looked as if he was set up for a long, steady career in the government, his life would end up going in a very different direction just four years later.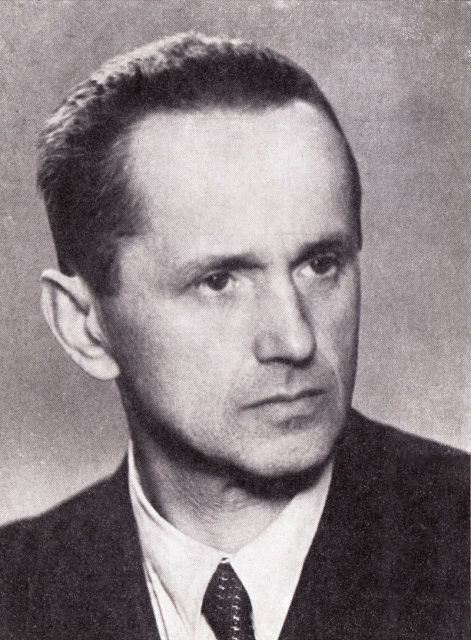 Passionate about politics, Moczarski was a member of the progressive movement called Labor Club Maurycy Mochnacki, the Polish Youth Legion, and the Democratic Club of Warsaw. It was his passion for politics and his fervent patriotism that drove him to become involved in the Polish military.
When the Nazis invaded in September 1939, Moczarski commanded a platoon under the 3rd Infantry Division and fought in the Siege of Warsaw. After the Germans successfully took the city, his keenness to fight against them only intensified.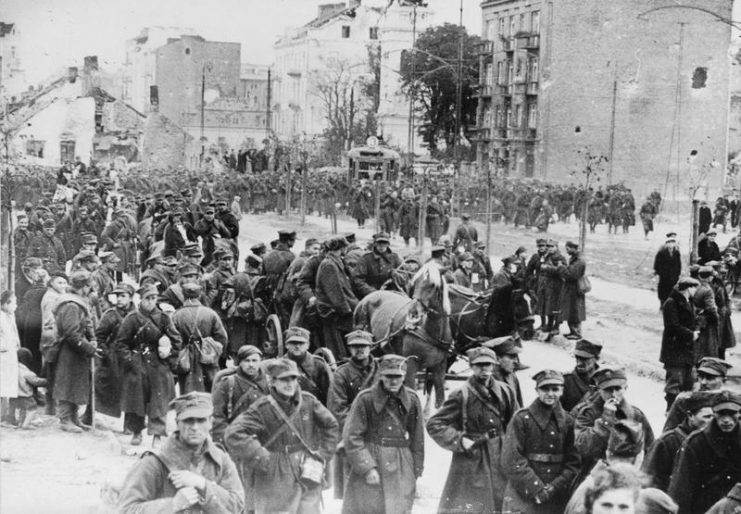 Wasting no time in fighting back against the Nazi occupiers, Moczarski joined both the Polish Resistance and the Polish Home Army, Armia Krajowa, otherwise known simply as AK, in which he became an officer.
Until late 1943, he was in charge of propaganda and intelligence. But in early 1944 he was tasked with a mission that was a little more "hands-on": he was to become an assassin.
His targets were to be a mixture of Gestapo officers, Poles who collaborated with Nazis, and Gestapo informers within the ranks of AK. He tackled this new, macabre mission with his usual clinical efficiency.
Resistance activities came to a head in August 1944 with the Warsaw Uprising, the largest military action by a resistance movement in the war. Moczarski participated in the ill-fated Uprising, but after the mass slaughter of Polish civilians and the surrender of the Polish resistance in October, he fled the city.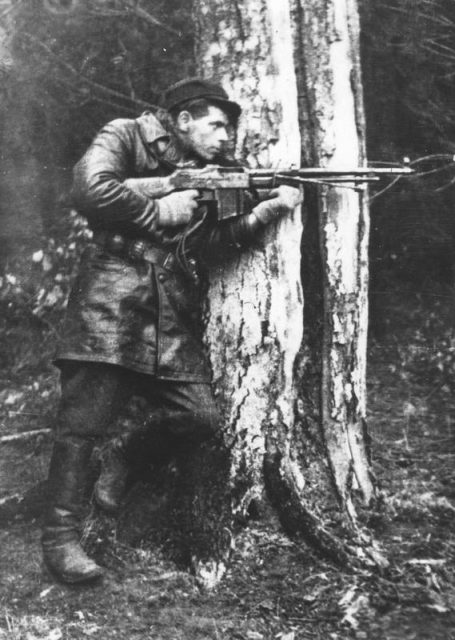 AK moved its headquarters to Częstochowa, after the headquarters in Warsaw were destroyed. Moczarski continued his resistance activities from there.
After peace came to Poland in January 1945, AK was disbanded. But that did not mean there was no longer anything to resist. Moczarski was now determined to resist the communist takeover.
He fell in with an organization called the Armed Forces Delegation for Poland (Delegatura Sił Zbrojnych na Kraj), otherwise known as DSZ, which had been established by the fiercely patriotic General Anders.
However, this resistance organization was destined to be short-lived and DSZ was disbanded on August 11th, 1945.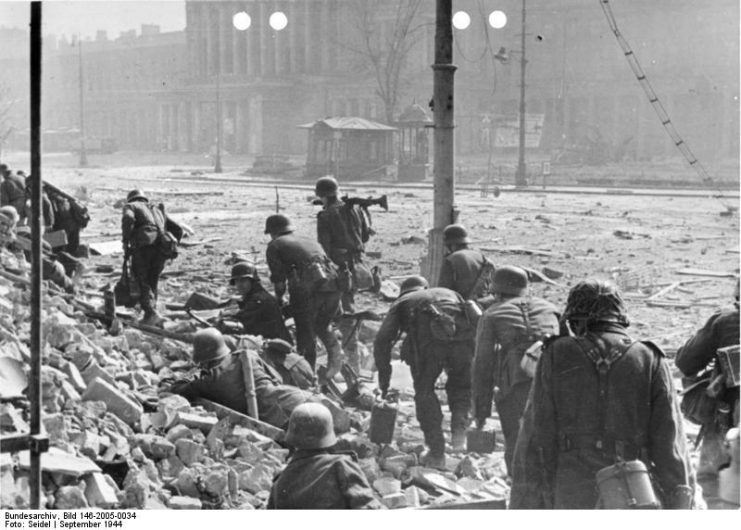 In January 1946, Moczarski was arrested and sentenced to ten years in prison for his anti-communist activities.
During his incarceration, Moczarski would discover that the Soviet Secret Police were just as brutal and vicious as the Gestapo they had replaced. During the years he was imprisoned in the notorious Mokotów Prison, he would be tortured relentlessly.
According to his memoirs, he suffered 49 different methods of torture, including such savage acts as having his eyelids and lips burned with cigarettes, taking beatings with truncheons on various delicate body parts, and being forced to stand in a narrow cell, deprived of sleep, for days on end.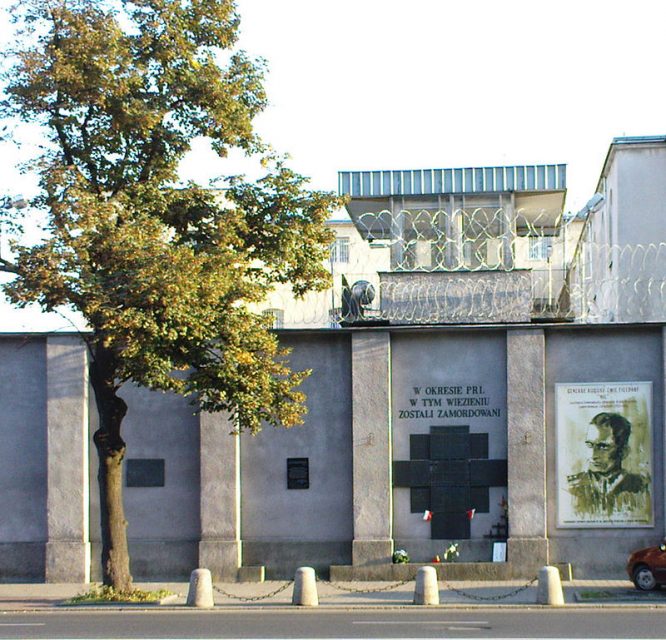 Moczarski's Stalinist torturers also thought up an even more inventive way of torturing him: they made him share a cell with Jürgen Stroop, one of the most notorious of the Nazi war criminals.
Stroop oversaw the suppression of the Warsaw Ghetto Uprising. It was under his orders that around 50,000 people were slaughtered. Stroop remained unrepentant about his role in the mass killings and, as Moczarski soon found out, he was actually eager to talk about them.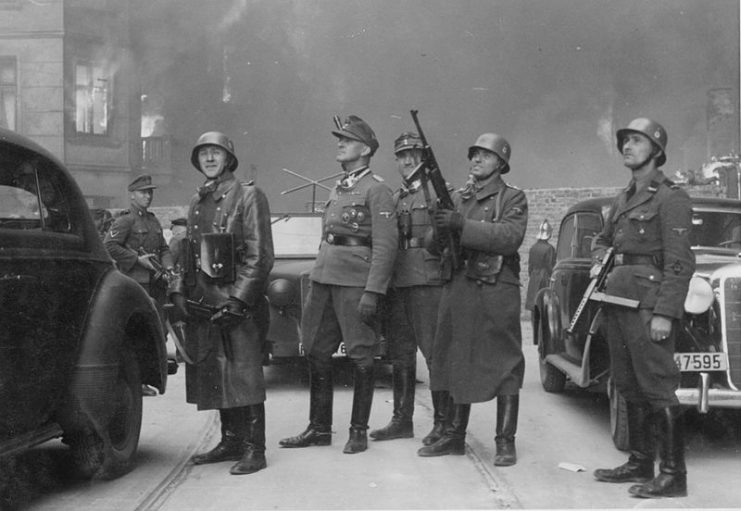 During the time they shared a cell, Moczarski interviewed Stroop in great depth about the details of the Ghetto Uprising, the subsequent mass killings, and the destruction of the Ghetto. He recorded everything the SS officer told him and published the details in a series of magazine articles in the 1970s.
Stroop and Moczarski shared a cell for nine months, after which Stroop was executed for crimes against humanity. He remained unrepentant and arrogant until the very end.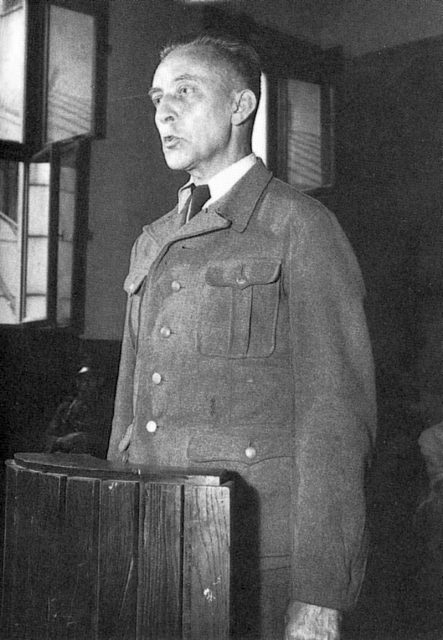 Moczarski, meanwhile, was tried again for his anti-communist activities and sentenced to death. He escaped this fate after the massive anti-Stalinist Polish October Revolution of 1956, which saw him pardoned and released.
After his time in prison, Moczarski remained fiercely devoted to various political causes. He joined the Democratic Party of Poland and worked for a prominent national newspaper. He was also active in a number of campaigns against alcohol abuse.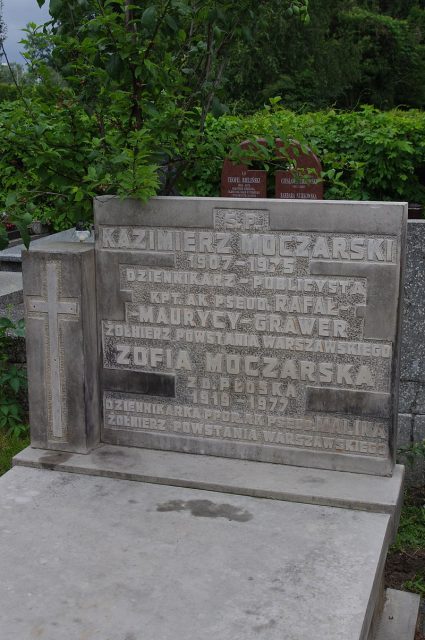 Read another story from us: The Warsaw Uprising: The Heroic Final Stand of the Polish Home Army and the Destruction of Warsaw
Moczarski passed away in 1975 and unfortunately did not live to see the publication of his collection of interviews with Stroop as a book entitled Conversations With An Executioner. The book was released in Poland in 1977. It was subsequently translated into other languages and published internationally over the next few years.
Even today, Conversations With An Executioner remains a poignant read and a testament to the fierce determination of all of those who fought against the Nazi menace in Poland.