The WHO Reviews department has moved to a new location. The exercise has taken many months to complete and dealing with lawyers and organising utilities has been a bit of a trial.
It was a long and arduous process, stretching my patience and energy to the limit and there were times when I wished it would all just go away.
But it is important to put these things into perspective. For a tale of real endurance, sprinkled with unbelievable courage, look no further than this superior history of the Long Range Desert Group from John Sadler.
The author takes us from the formation of the LRDG through to victory in North Africa. He continues with the story of how the unit was pretty much frittered away in the futility of another of Churchill's Mediterranean adventures in the Dodeconese and ends with accounts of operations in Italy and the Balkans.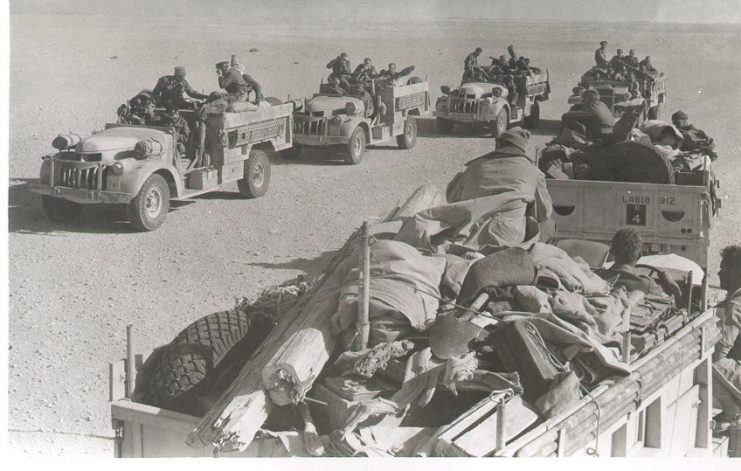 Mr Sadler tells some often intensely dramatic stories with measured calm. It is almost as if he seeks to take the bite out of events to give the complete book a sense of gentle balance. I really like his style which befits the LRDG and its pioneers to a tee.
These were a group of individuals born of their time, adventurers, desert explorers and a mix of square pegs who would never fit into the British Army's ever so precise round hole.
The idea of setting out to cross hundreds of miles of desert in a truck filled with water, gasoline and weapons to spy on unremarkable junctions on the Axis supply routes seems almost fantastic, but this is just the sort of missions the LRDG performed.
Men would spend days carefully logging passing traffic to provide a census of German and Italian units. The information allowed successive British intelligence analysts to build a picture of enemy strength.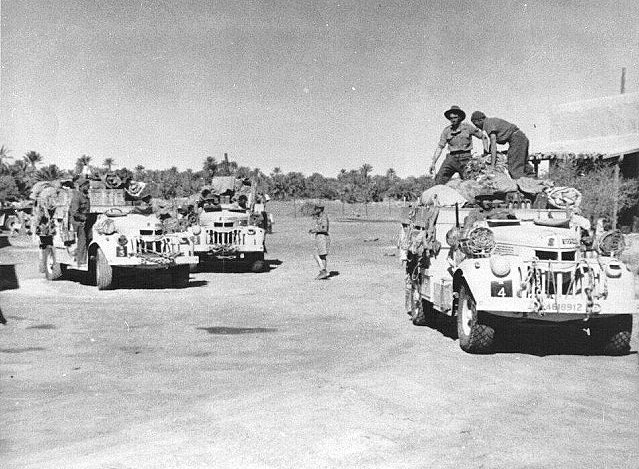 There were, of course, other adventures. LRDG patrols would often deliver SAS troops to attack German and Italian airfields and other locations.
They carried out a lot of similar missions themselves – taking on enemy patrols and the ever-present danger of air attack. Brisk firefights and all manner of dramas were the order of the day.
The Desert conflict, the so-called a 'war without hate' was actually a brutal battle of wills where the war was as much as a struggle with the elements as much as it was human enemies.
The heat, the flies, the sandstorms, the thirst – the list seems endless before we even get to the Germans and Italians – fought over thousands of miles of eff all, the desert 'Blue'.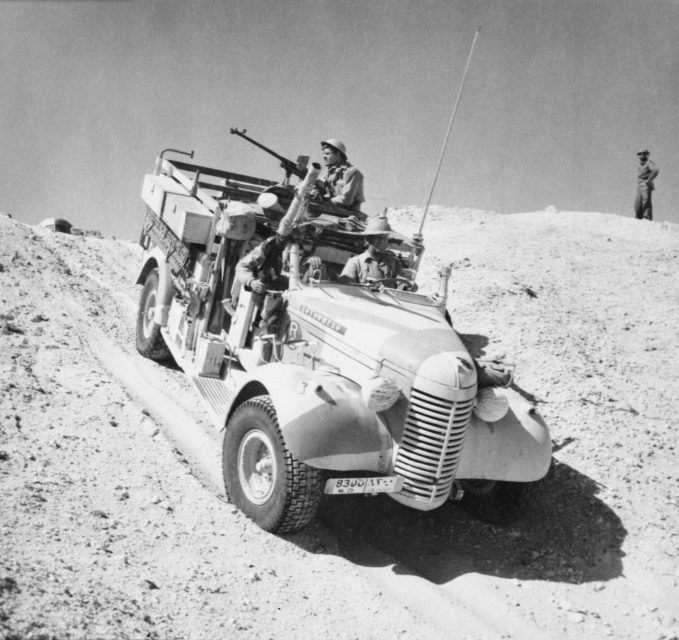 Mr Sadler tells us much about the Brits, Aussies, Kiwis, Poles, Rhodesians, French and other nationalities who came together to fight Rommel and the Axis forces.
His account of the mix of triumph and disaster that followed the North African campaign make for frustrating reading. Half-arsed schemes dreamt up by armchair strategists were the last thing a specialised elite such as the LRDG needed to be involved in, but war is war.
I really enjoyed this book. The pace is deceptive, while the detail is strong enough to encourage further reading. This sort of stuff provides the footnotes for the big histories you find in the history sections of the frontline bookshops in your local mall. 'Enthralling' is the word I am looking for. Highly recommended.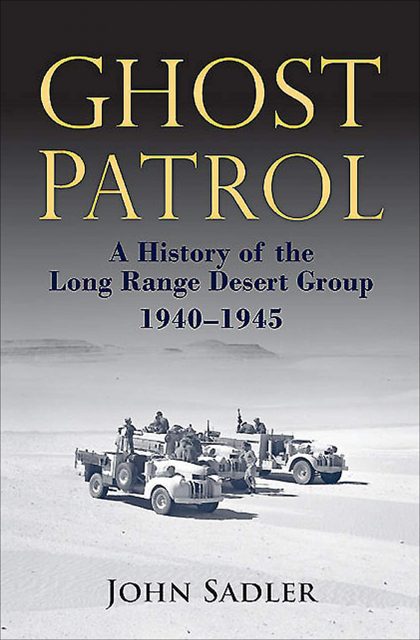 GHOST PATROL
A History of the Long Range Desert Group 1940-1945
By John Sadler
Casemate Publishers
ISBN: 978 1 61200 842 4
I'm always happy to repeat the story of my encounter with of a couple of laconic old rascals from Maine who were enjoying a bit of R and R in Hong Kong after spending time working as volunteers with an organisation seeking to discover the remains of men who were MIA in Vietnam.
They were not keen to discuss what they had been doing in country, being more interested in the delights of Hong Kong nightlife. All power to them. As I remember it, they were small town school chums who had been drafted together and stayed friends all their lives.
The war clearly had a deep impact on them. This book by Thomas Sanders illustrates there a great many more just like the two blokes I met back in a distant 2009.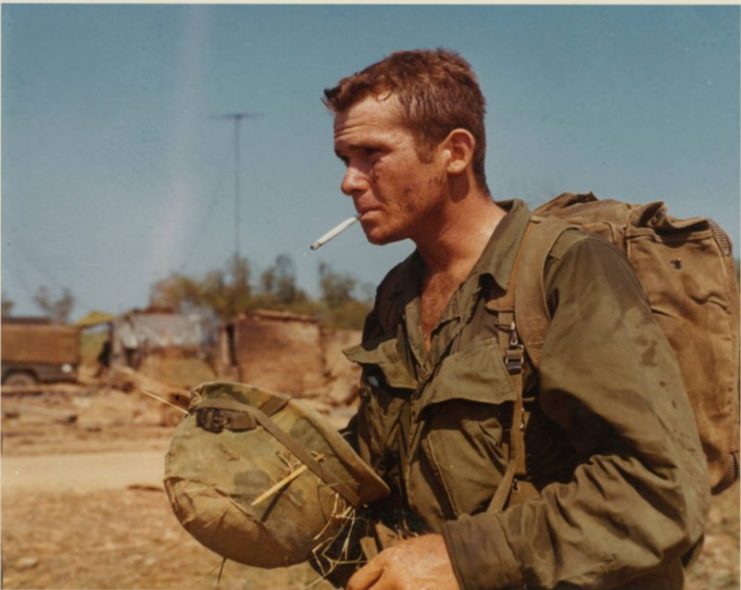 Mr Sanders presents photographic and pen portraits of veterans, observers and refugees from the war, in addition to others whose stories go a long way to completing the picture.
Each person featured has a story to tell and I'll leave you to discover them for yourselves. Some of the vets we meet here are no longer with us.
The photography, which drew me in initially, has a deeply moving element to it that does much to tell its own story. We see the faces and ephemera of the war in detail and there is as much to be learned from looking into the eyes of the subjects to reading of their experiences.
The war is written all over the faces of some of them. This all sounds a little overly dramatic and you will have to draw your own impressions.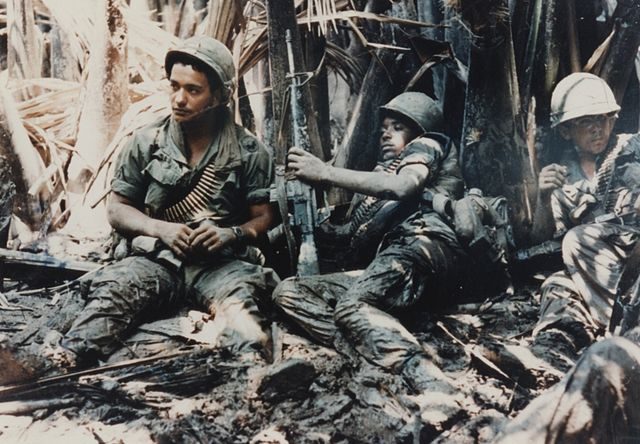 Mr Sanders' book follows a number of similar collections I have seen. I treasure a book featuring British D-Day veterans which I reviewed a few years ago. I was fortunate to have my copy inscribed by a number of the men who appeared in it.
That brilliantly simple concept continues here. I have to say the author has created something deeply impressive. Every school library in the USA, and perhaps beyond, should have a copy.
My dad survived WW2 and grudgingly parted with details of his service on the odd occasion when his guard slipped. There will be countless young people who do not have access to the Vietnam veterans who fill their family photo albums and this book would go some way to giving them a set of experiences to adopt.
When the 101st Airborne Saved Friend and Foe
Perhaps that sounds weird, but its how my brain works. As the old soldiers fade away having access to their stories will be of paramount importance for generations to follow. This book does important work.
VIETNAM WAR PORTRAITS
The Faces and Voices
By Thomas Sanders
Casemate Publishers
ISBN: 978 1 61200 703 8
Reviewed by Mark Barnes for War History Online