Gregory Boyington would often muse that during his 20 months as a Japanese POW his health actually improved due to the forced sobriety. Affectionately known by his men as "Pappy," Boyington was a Marine fighter ace with a confirmed 26 kills who was known for his exceptional ability in combat as well as his hard living and outspoken demeanor.
In a global war for survival, such men are often prized more than they would be in garrison and Pappy was no exception. One of the few Marines to receive both the Medal of Honor and Navy Cross, this fighter ace would fight his way into the halls of military history as well as Hollywood.
Many might know him from the 1970s show Baa Baa Black Sheep, which reflected on his time with the famed Black Sheep Squadron. But fact is even more fascinating than fiction, and the true story of Pappy Boyington proves he was a man truly larger than life itself.
Born to Fly and Born to Fight
Born in 1912 in Coeur d'Alene, Idaho, he initially had the last name of Hallenback, which was that of his presumed stepfather. He grew up in the Northwest where he would nurture his desire to jump into a fight through high school and college wrestling.
Enrolling in Army ROTC while at the University of Washington, he subsequently graduated in 1934 with a degree in aeronautical engineering. After marrying, he attempted to enroll for flight training under the Aviation Cadet Act of 1935 but unfortunately found out that it excluded any men who were married.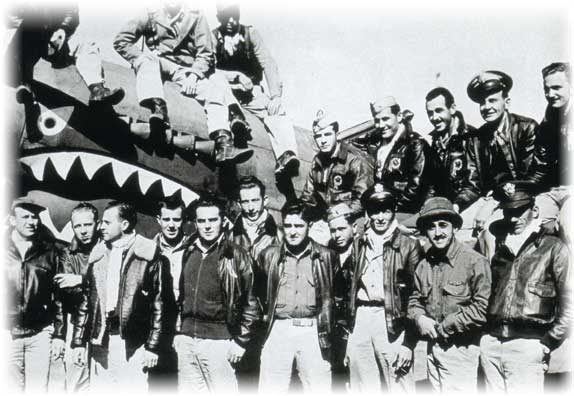 A fortunate discovery led him to realize that his father was actually one Charles Boyington, who had divorced his mother when Gregory was just an infant. With the name Boyington on his birth certificate, Gregory Boyington was able to enroll as a US Marine Corps aviation cadet as there were no records under that name showing him as being married.
By mid-1935, he was able to transfer from his commission with the Army to the US Marine Corps Reserve and begin his training as an aviator in 1936.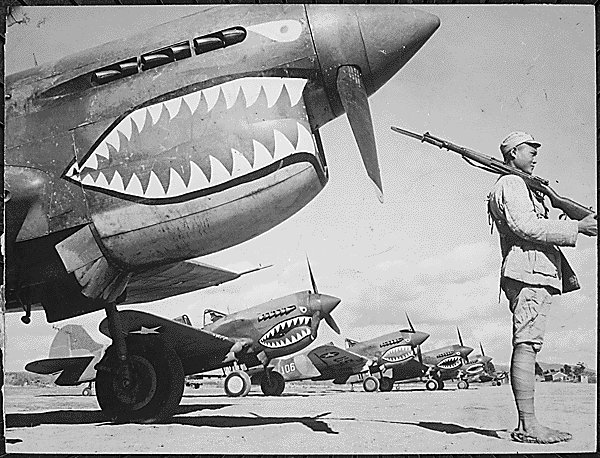 It was here in training that Pappy would pick up his taste for liquor and the rest of the 1930's for Boyington was spent training, drinking, and then training some more often followed by more hard drinking. By his own admission, Boyington acknowledged his hard lifestyle made for a lot of conflict during his time in the Marines.
However, in August of 1941, Pappy Boyington would get his first chance to jump into the fight as he resigned his commission with the Marines to join the famed Flying Tigers in China. Pappy said of the American Volunteer Group that they were "paying $675 per month with a bonus of $500 for every confirmed scalp you knocked down. In 1941 that was the same as making $5,000 a month today. And with an ex-wife, three kids, debts and my lifestyle, I really needed the work."
A Path to Marine Corps History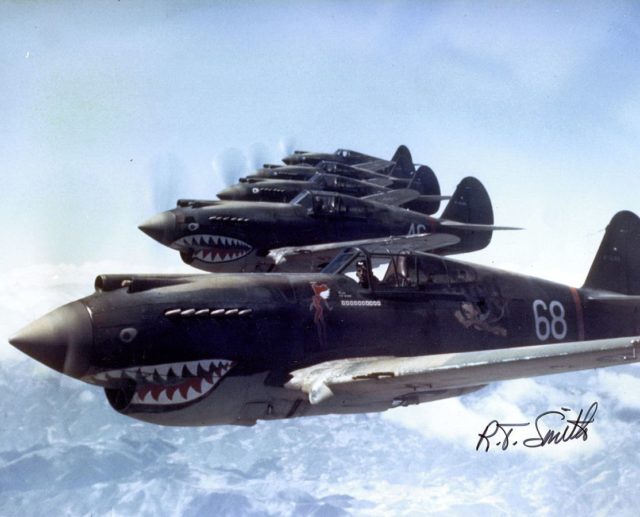 Pappy's time with the Flying Tigers was brief as he frequently clashed with the commander of the outfit, Claire Chennault. He would gain valuable experience during his months flying in China and is credited with two Japanese air kills. But with the United States in the war, Pappy broke his contract with the Flying Tigers and returned to the States in April of 1942.
In September, he rejoined the Marines and was commissioned a Major. He would subsequently spend time with Marine Fighter Squadron 122 operating out of Guadalcanal and Marine Fighter Squadron 112 where he operated with little fanfare.
However, in September of 1943, he would become the Commanding Officer of Marine Fighter Squadron 214 where he would find his home and fame with the "Black Sheep Squadron."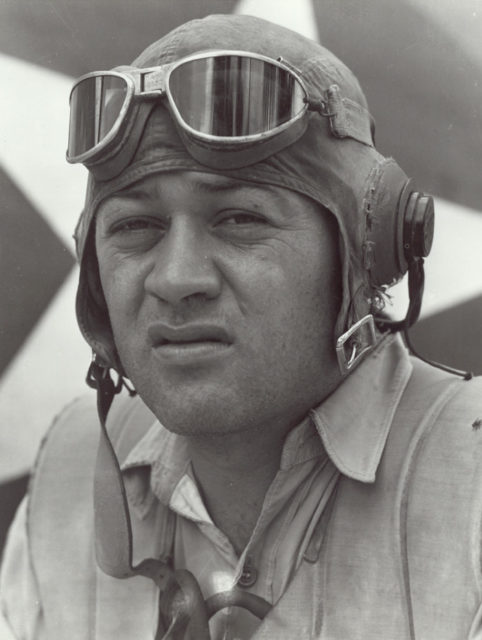 Given Boyington's reputation for hard living, one could hardly think of a more apt name for the squadron led by the Major. At 31 years old, he was nearly a decade older than most of the men he commanded which led to the nickname "Pappy."
Fighting in his Vought F4U Corsair, Pappy was quickly distinguishing himself as a force to be reckoned with in the Pacific and one Marine you didn't try to outdrink while back at base. During his first tour with his new squadron over the South Pacific, he personally shot down 14 enemy fighters in just 32 days with his unit taking out many more. By the end of the year, his count had climbed to 25 and his fame continued to grow.
On January 3rd, 1944, he scored his 26th kill during a raid over Rabaul before being shot down during the melee. After a desperate search for their famed pilot, Pappy Boyington was officially listed as MIA. However, Boyington had been saved, but unfortunately, it was at the hands of a Japanese submarine.
From here, he would be transferred to a variety of POW camps before making his way to the infamous Omori Prison Camp near Tokyo where he would spend time with fellow future Medal of Honor recipient and famed submarine captain Richard O'Kane.
The End of a Storied Career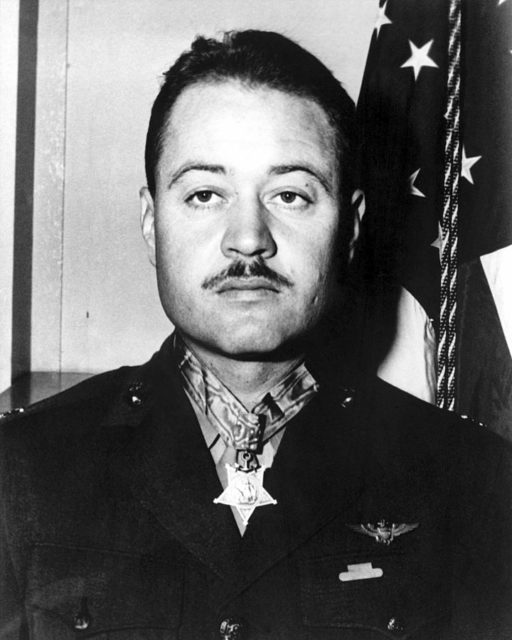 Pappy was released after the Japanese surrender and returned to the United States in September where he was met by former members of the Black Sheep Squadron. Covered by Life Magazine, the men of the Black Sheep had what was documented as one amazing party as only a man like Pappy himself could enjoy.
Pappy had already been awarded the Medal of Honor by the late Franklin D. Roosevelt, but it was held back until his status could be confirmed. In October of 1945, he received the Medal of Honor from President Truman and celebrated it as only Pappy would.
He retired from the Marines in 1947 and was awarded the rank of Colonel for his combat service. With a Medal of Honor and Navy Cross to show for it, Pappy Boyington would be one of the most celebrated aces of World War 2 as much for his personality as his action in combat.
The man who partied and lived as hard as he fought eventually died in 1988 after a long battle with cancer. He is buried at Arlington National Cemetery. Gregory "Pappy" Boyington remains an iconic example of a United States Marine who knew how to fight and knew how to live.