During the Second World War, the high adaptability of the B-25 Mitchell Bomber–named in honor of the pioneer of U.S. military aviation, Brigadier General William Lendrum Mitchell–paid off as it served extensively in missions including both high and low altitude bombing, tree-top level strafing, anti-shipping, supply, photo reconnaissance, and other support.
Production of this twin-engine medium bomber commenced in late 1939 by North American Aviation, following a requirement from the United States Army Air Corps (USAAC) for a high-altitude medium bomber. By the end of the war, about 9,816 Mitchells were manufactured, with several variants.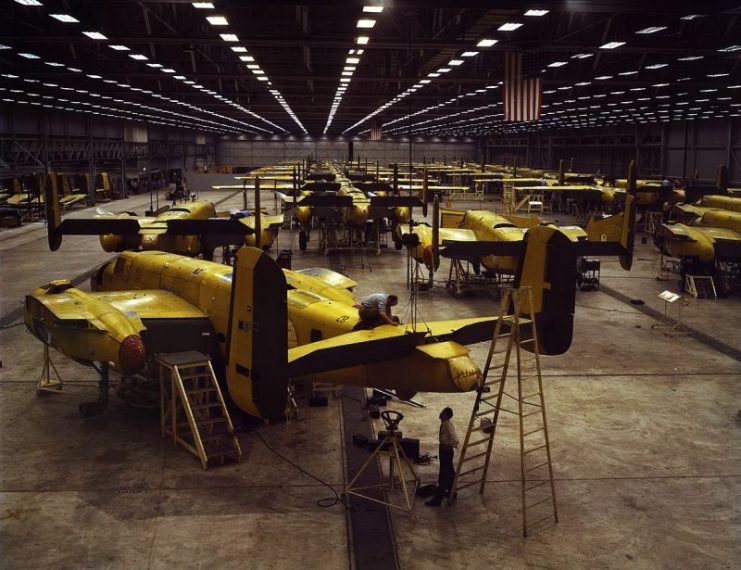 Generally, the Mitchell bomber weighed 19,850 pounds when empty, had a maximum take-off weight of 35,000 pounds, and was built to hold a crew of six comprising the pilot and co-pilot, a navigator who doubled as a bombardier, a turret gunner who also served as an engineer, and a radioman who performed duties as a waist and tail gunner.
It was powered by two Wright R-2600 Cyclone 14 radial engines which dissipated about 3,400 hp, and performed with a top speed of 272 mph at 13,000 feet, although it was most effective at a speed of 230 mph.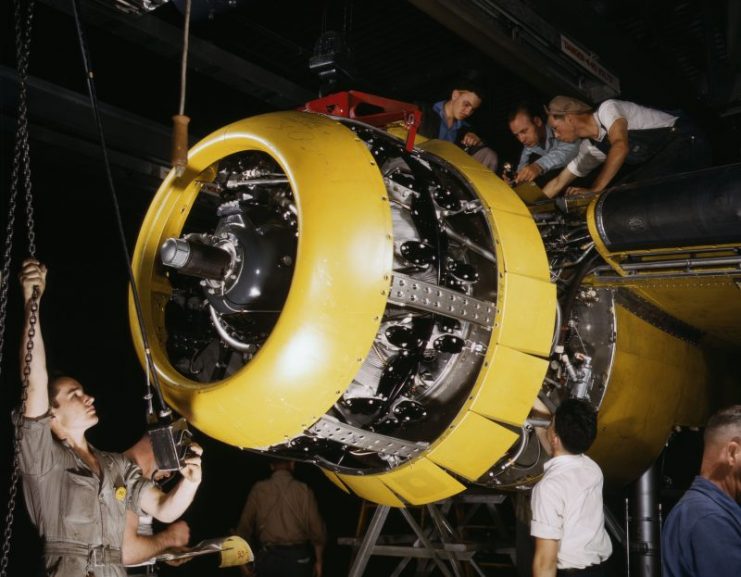 Its performance range was 1,350 miles with a service ceiling of 24,200 feet.
Anywhere from 12-18 12.7mm machine guns, a T13E1 cannon, and 3,000 pounds of bombs comprised its armament. It had a 1,984-lb ventral shackle and racks, capable of holding a Mark 13 Torpedo and eight 127mm rockets for ground attacks, respectively.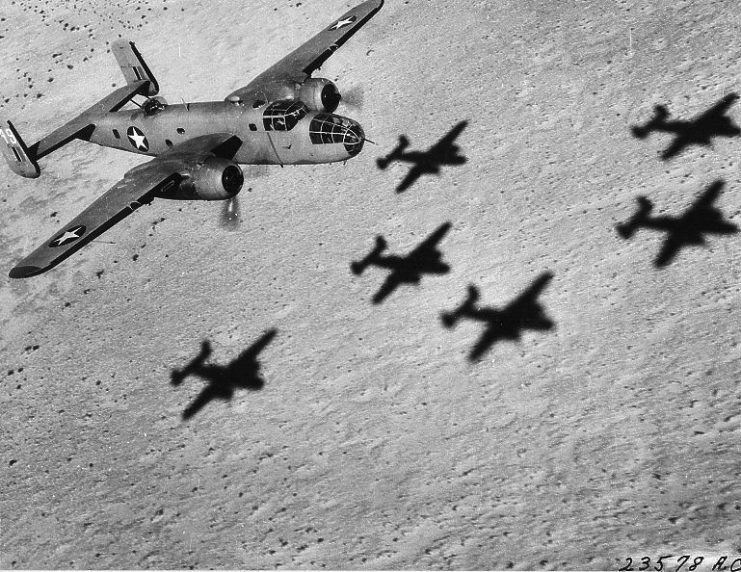 The B-25 performed in all the theaters of the Second World War and was mainly used by the United States Army Air Force, Royal Air Force, Soviet Air Force, and the United States Marine Corps.
https://youtu.be/y1tZEBASzis
Mitchell bombers participated in campaigns in the Solomon Islands, Aleutian Islands, Papua New Guinea, and New Britain, among others. Owing to the tropical nature of the environment, mid-level bombing was less efficient, and thus the B-25s were adapted to serve as low-altitude attack bombers.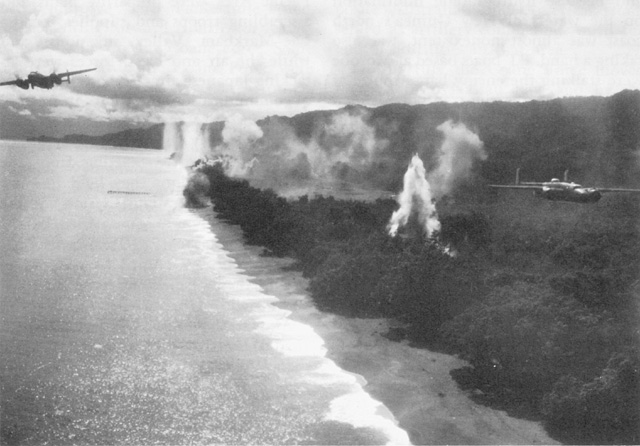 During the Southwest Pacific campaigns, the B-25 enormously contributed to Allied victories as the 5th Air Force devastated the Japanese forces through skip-bombing attacks on ships and Japanese airfields.
In the China-Burma-India theater of the war, B-25s were widely used for interdiction, close air support, and battlefield isolation.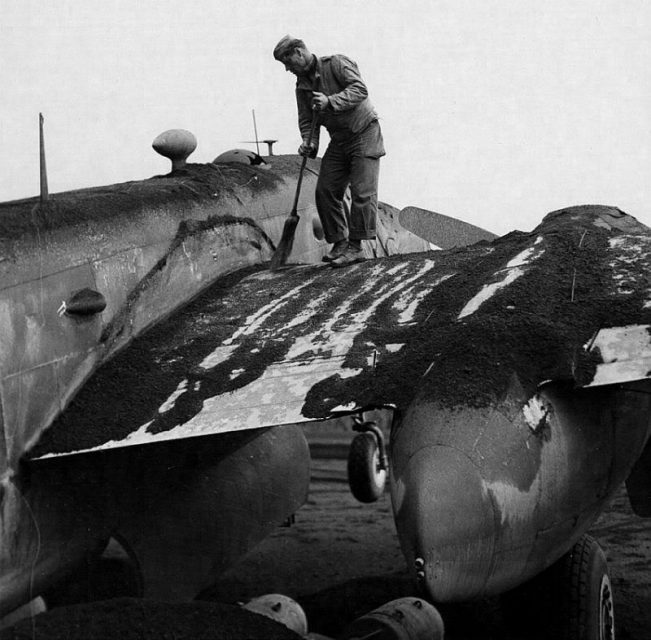 B-25s also took part in campaigns in North Africa and Italy, providing air support for ground forces during the Second Battle of Alamein. They took part in Operation Husky, which was the invasion of Sicily, and accompanied the movement of Allied forces through Italy, where they were instrumental in ground attacks.
The B-25's extraordinary capabilities as a bomber were first brought to the limelight following their performance in the Tokyo Raid of 18 April 1942, in which the hitherto impregnable home islands of Japan were attacked.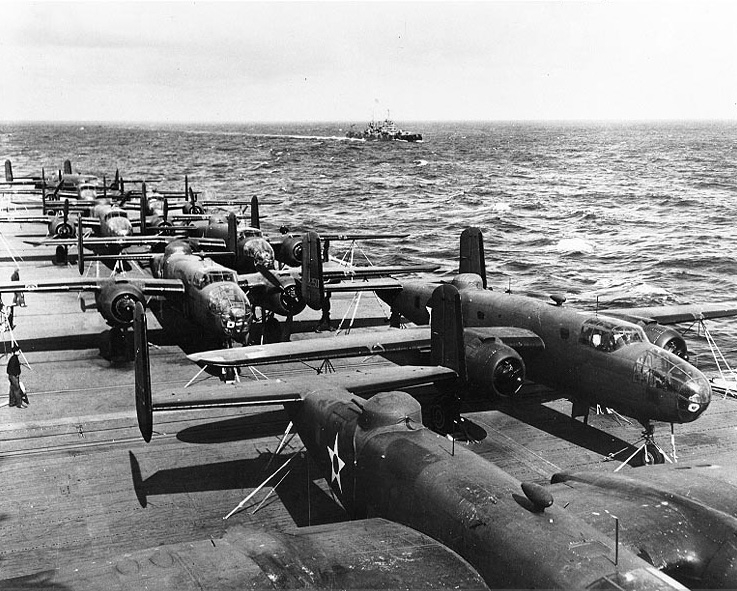 Their sturdiness and ease of maintenance under primitive environmental conditions were characteristics that aided the durability of the B-25s during the war. By the end of the war, they had completed more than 300 missions.
Several B-25s remained in service after World War II, including two that were used by the Biafran side in the Nigerian Civil War, before being retired in 1979.
More photos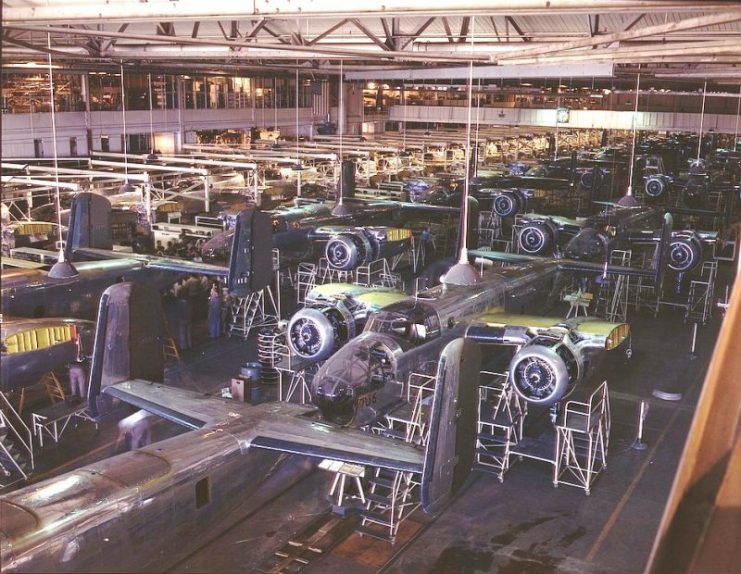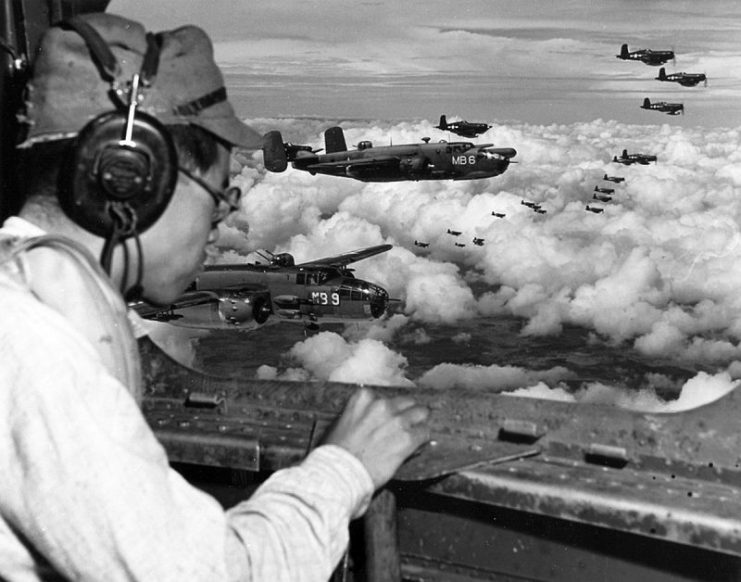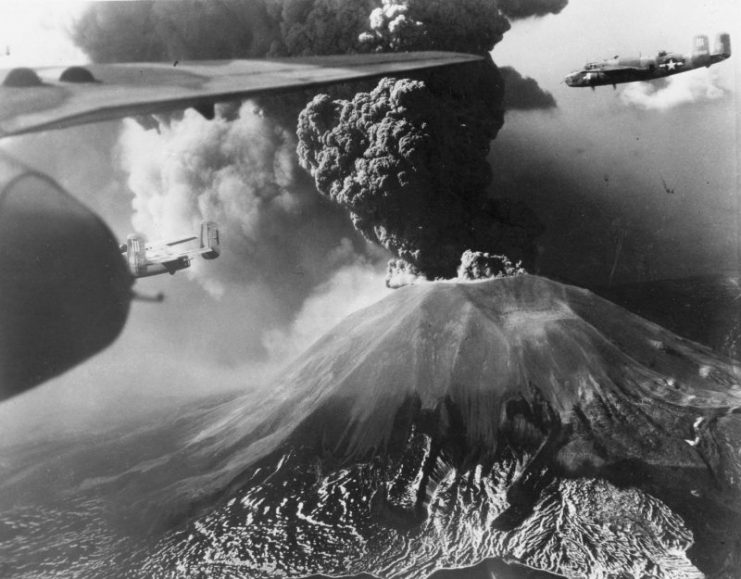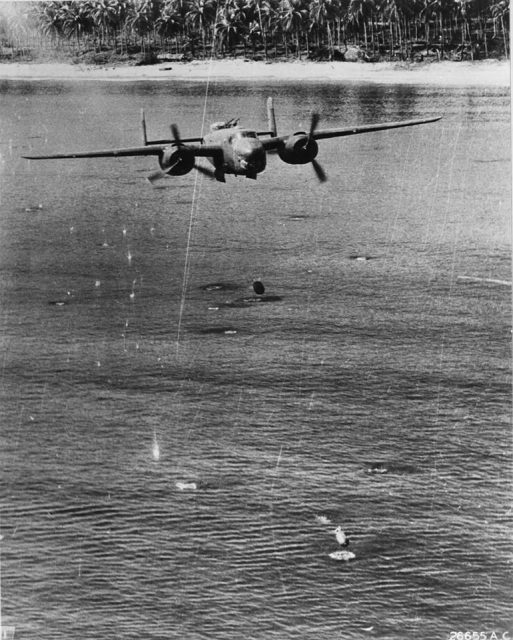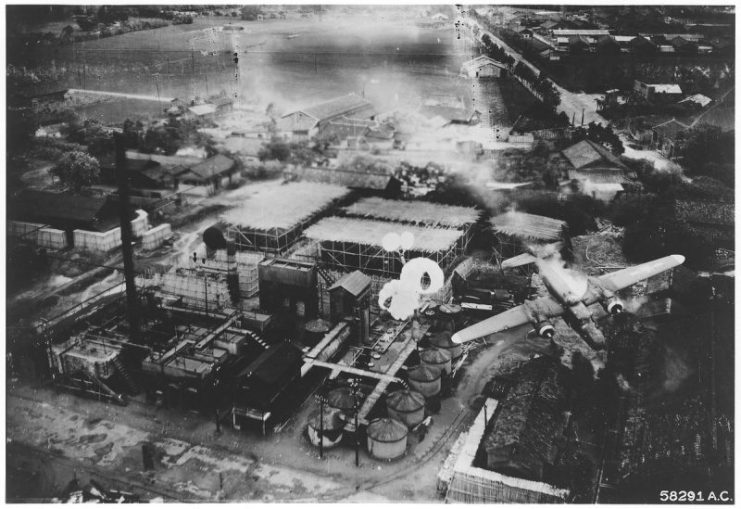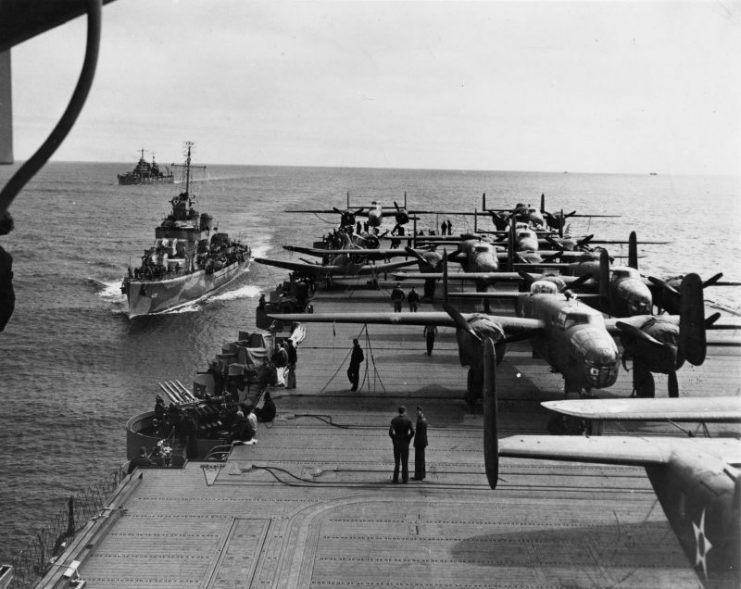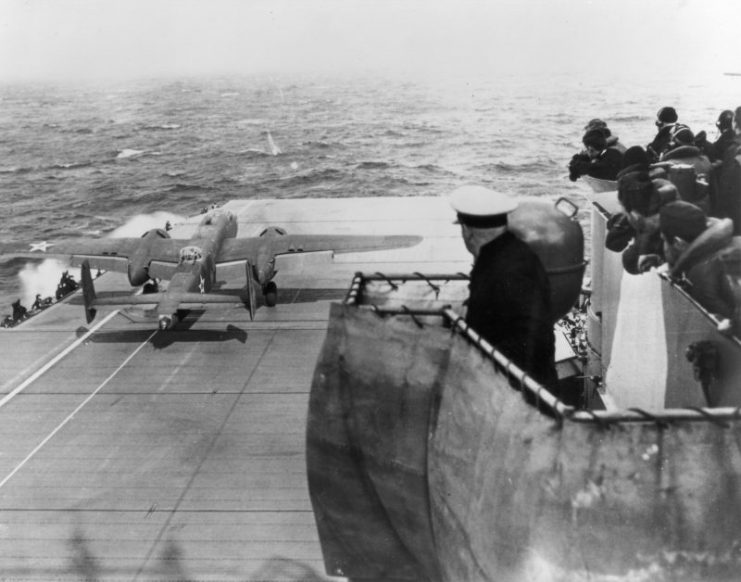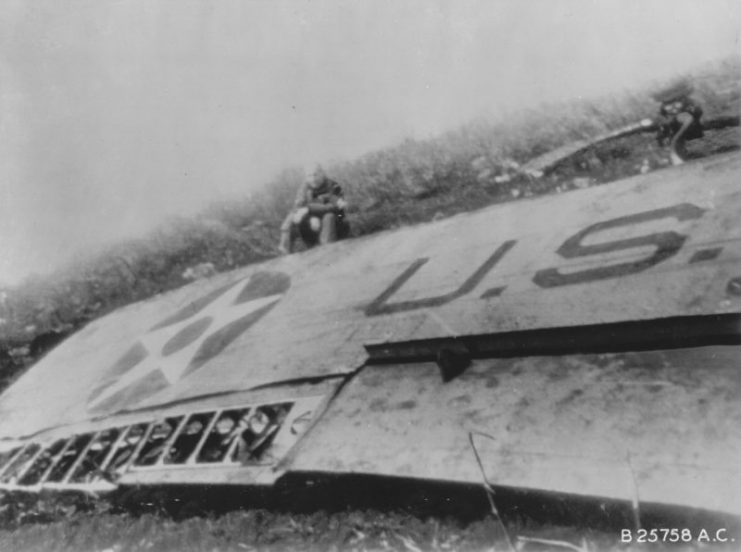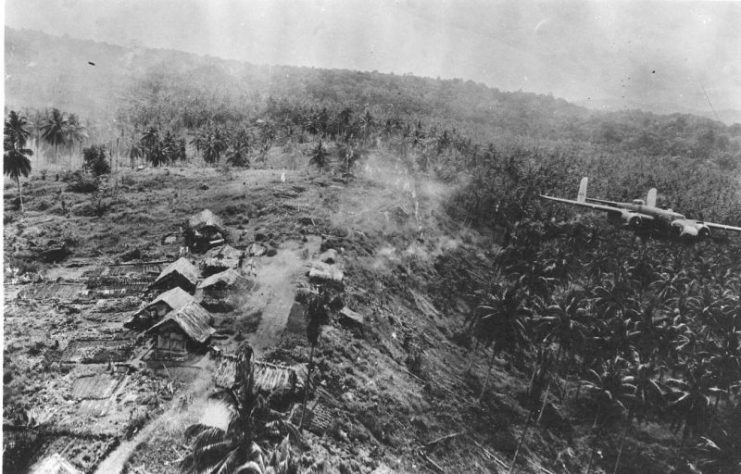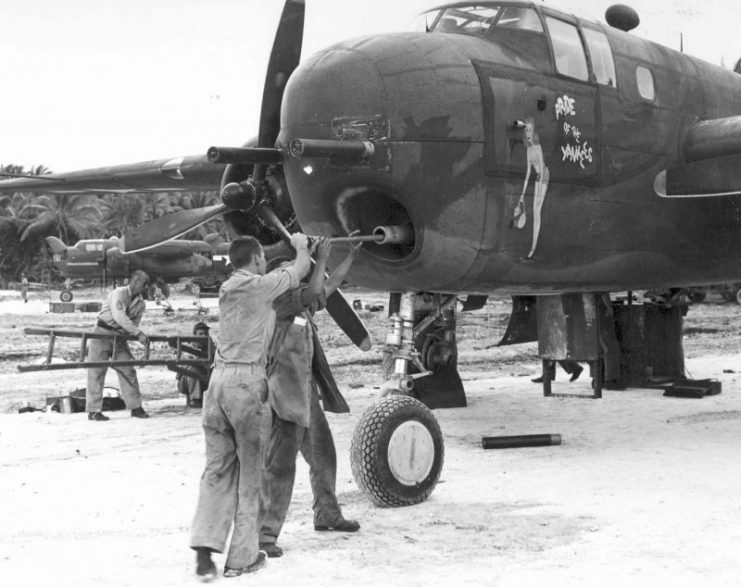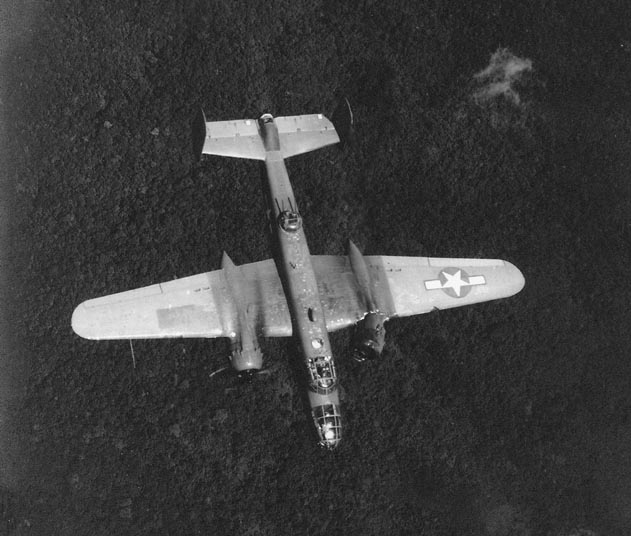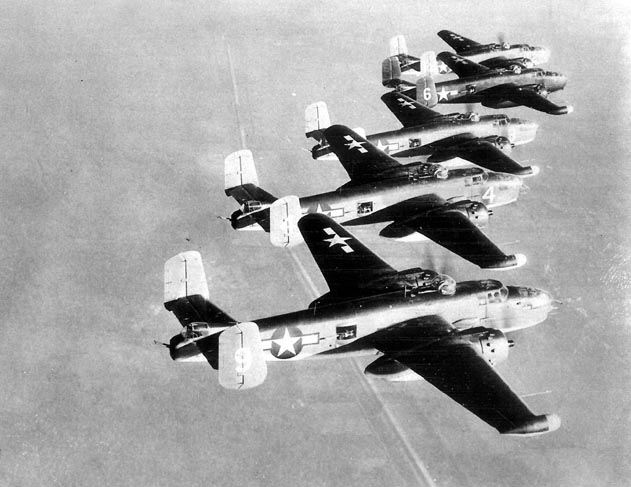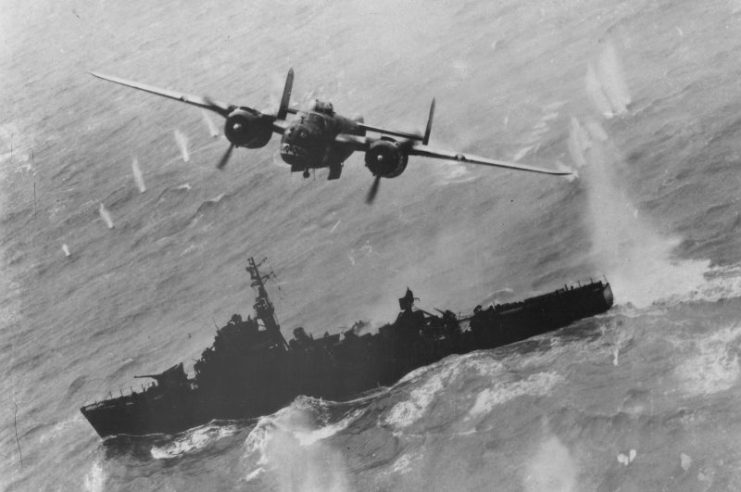 Video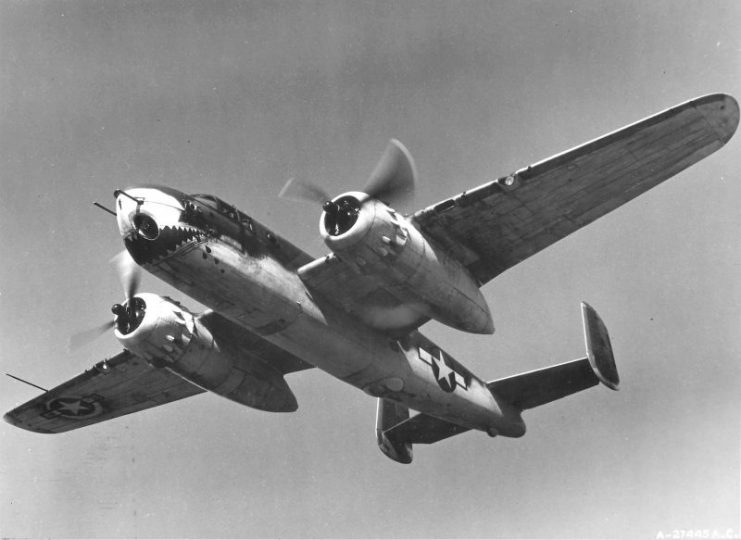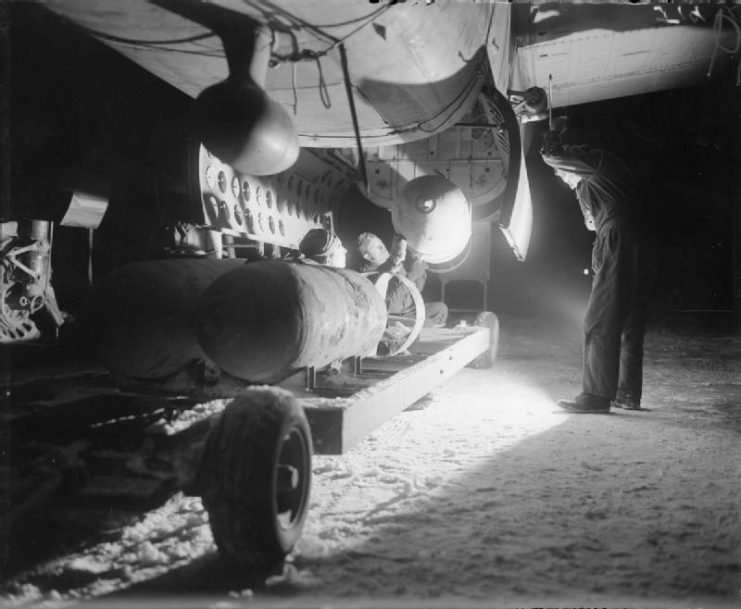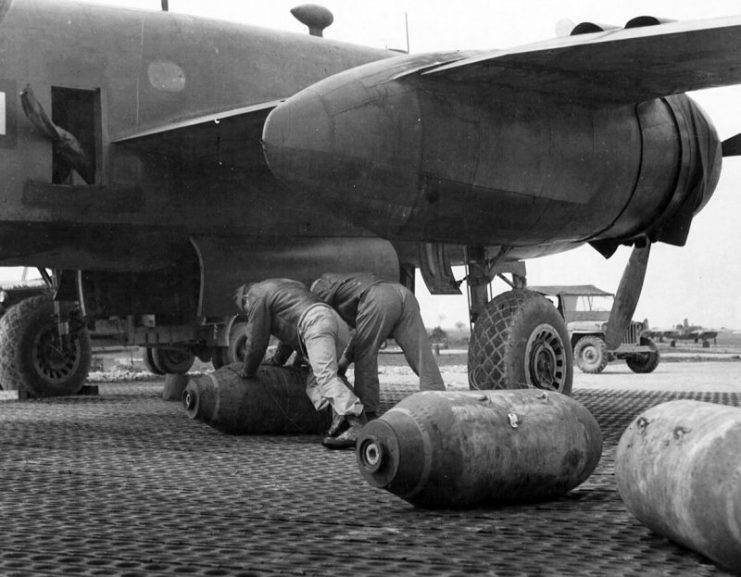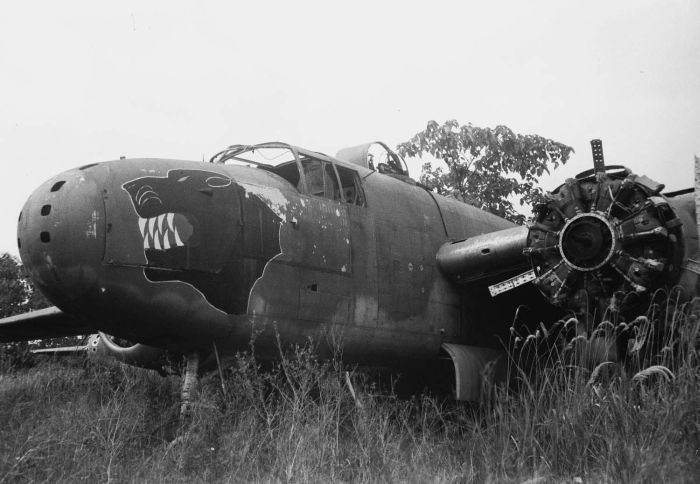 Read another story from us: 40 Amazing Images of the Colorful "Assembly" Bombers