For the construction of the pens in Hamburg (designated as the Elbe I and Elbe II) some 1,700 prisoners were used as forced labor.
While submarines proved to be Kriegmarine's main asset when it came to naval warfare, the air supremacy of the Allies posed a clear threat to U-Boats once they docked harbor. Exposed on the surface and unmanned, these vessels were easy prey for enemy bombers.
Aware of this issue, the Naval Construction Office in Berlin started figuring out a plan in the 1930s on how to protect their most valuable vessels.
With the advancements made in aerial bombardment technology, they knew that the only thing that could truly save them were massive, concrete bunkers made to withstand even the most powerful explosions.
However, the logistics for such a large project were beyond the capacities of the Kriegsmarine.
That's where the notorious Todt Organisation got involved. The Todt Organisation was a state-owned civil and military engineering firm responsible for supplying, overseeing, and executing huge construction projects on behalf of the Reich.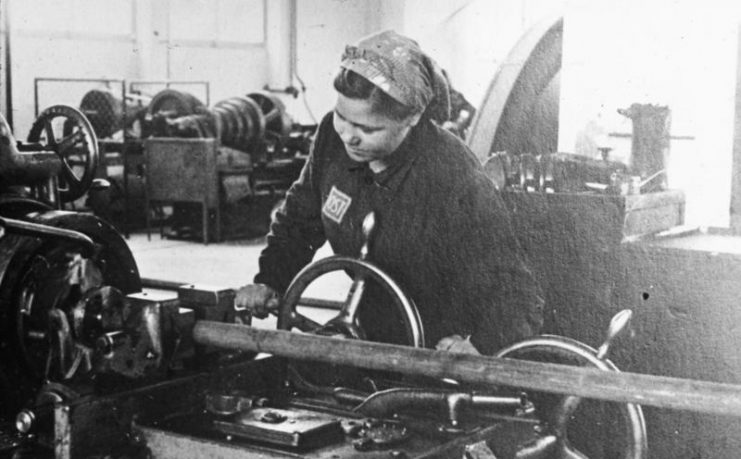 The organization was named after its founder Fritz Todt, Hitler's trustworthy senior official and a prolific engineer. Todt made a name for himself as Inspector General for German Roadways during the construction of the famous "Autobahn."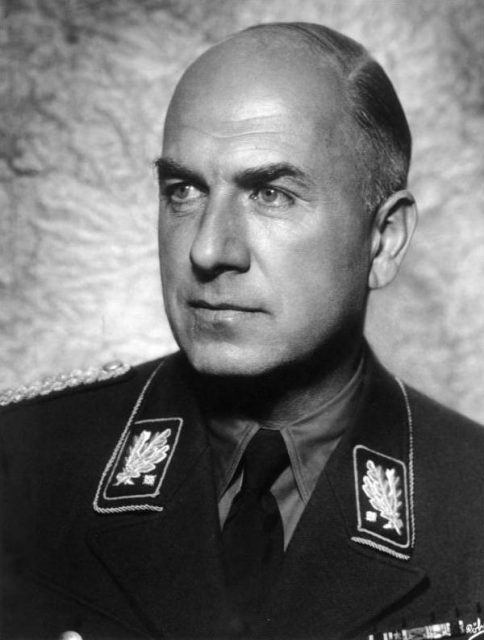 With the assistance of the Todt Organisation assured, the constructions of submarine pens began, firstly in Helgoland around 1940.
As the number of prisoners rose during the first years of the German war effort, the Todt Organisation had at their disposal what seemed like a limitless workforce.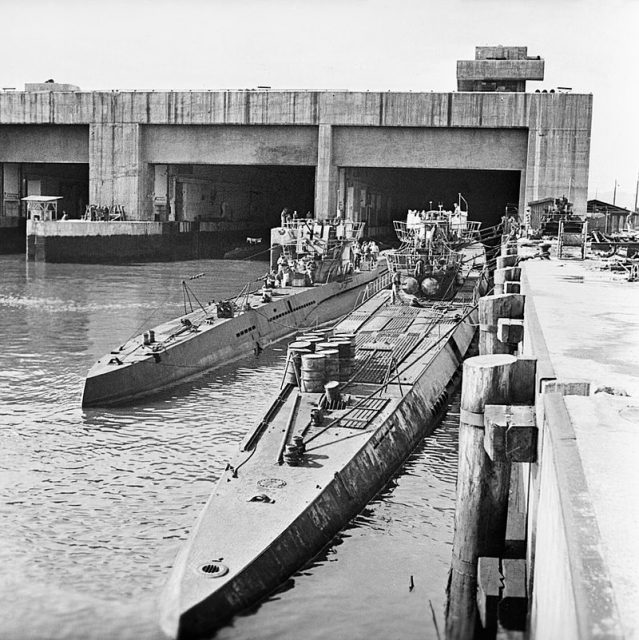 For the construction of the pens in Hamburg (designated as the Elbe I and Elbe II) some 1,700 prisoners were used as forced labor.
Soon, submarine pens were constructed on the French coastline along the English channel.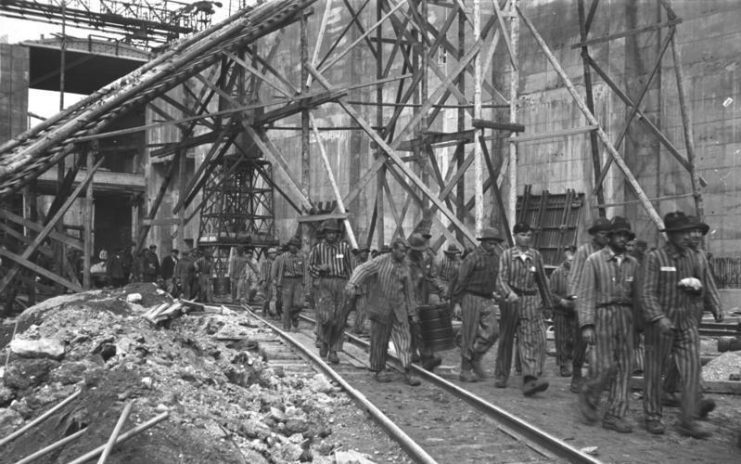 During 1941, in Bordeaux, Brest, La Rochelle, La Pallice, Lorient, and St-Nazaire, building commenced for the construction of heavily fortified bunker ports as they were on the very frontline of the war. This was prior to the Normandy landings of 1944.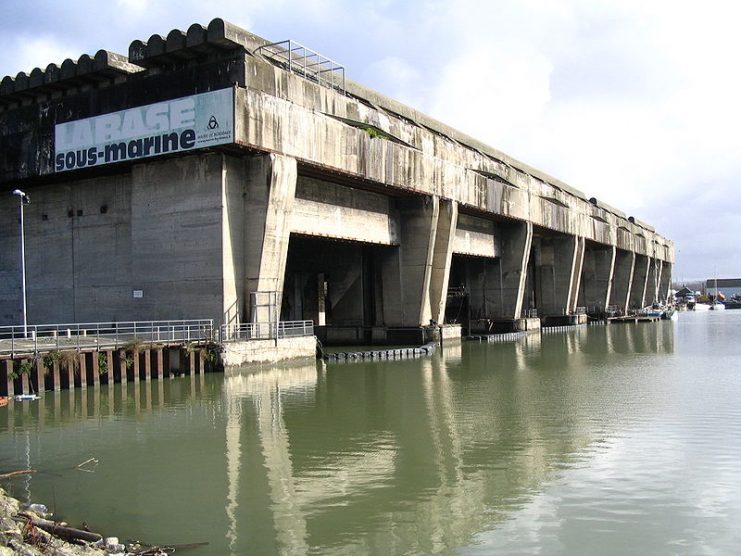 Several attempts to erect these gigantic structures were also made in Norway, Bergen, and Trondheim. However, due to extremely bad weather, rough terrain, and a general lack of cooperation from the local population, the construction was never finished.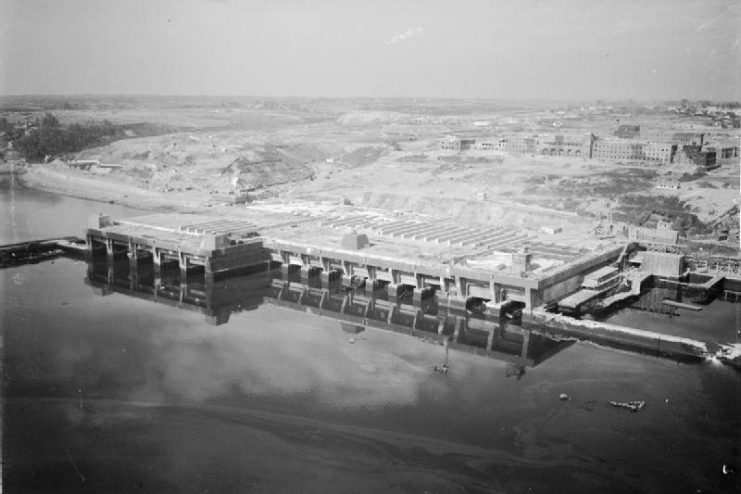 For that matter, only a few of these pens became fully operational, the most famous of them being the Keroman Submarine Base in Lorient.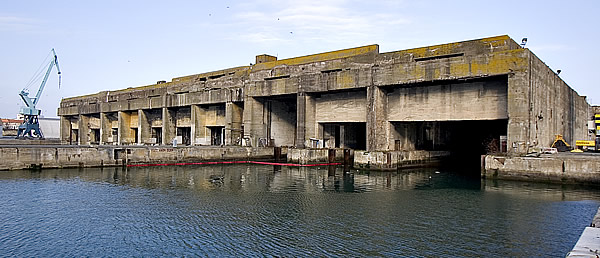 Read another story from us: The Crazy Dangers of Submarines Under Ice: To the North Pole & Back
This base consisted of three separate bunker pens ― two of which used a highly sophisticated method of hauling the submarines onto land. The Keroman complex was targeted numerous times by the Allies.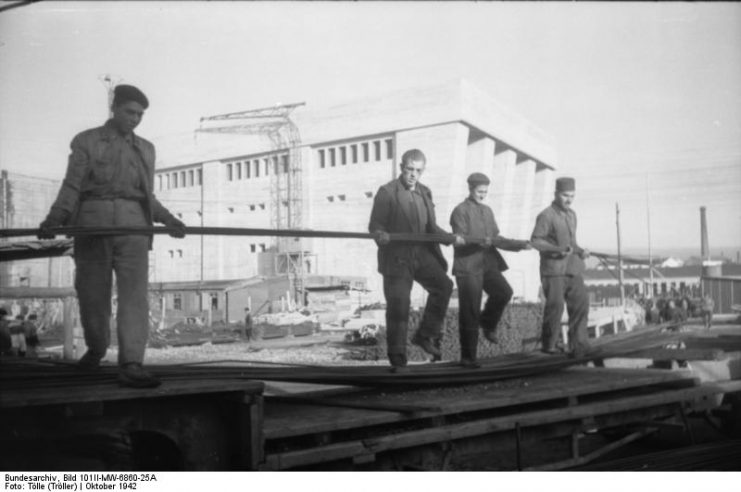 Between January and February 1943 alone, 90% of the city of Lorient was destroyed in the bombings while the concrete structures were hardly even damaged.