Whether you're a history buff looking to live in the home of a famous historical figure or a family looking to escape the big city, look no further than Wilmslow. Just 30 minutes south of Manchester, the town was once home to famed WWII codebreaker and father of computer science Alan Turing. His Copper Folly residence, where he lived and died, is currently on the market for £1.1 million.
A lavish Victorian-era home
The 2,954 square foot renovated home has five bedrooms, three baths, and three living spaces with original features. It's set away from the main road, allowing for a sizeable yard and ample privacy. Parking is provided by the large block-paved driveway, which leads up to the residence.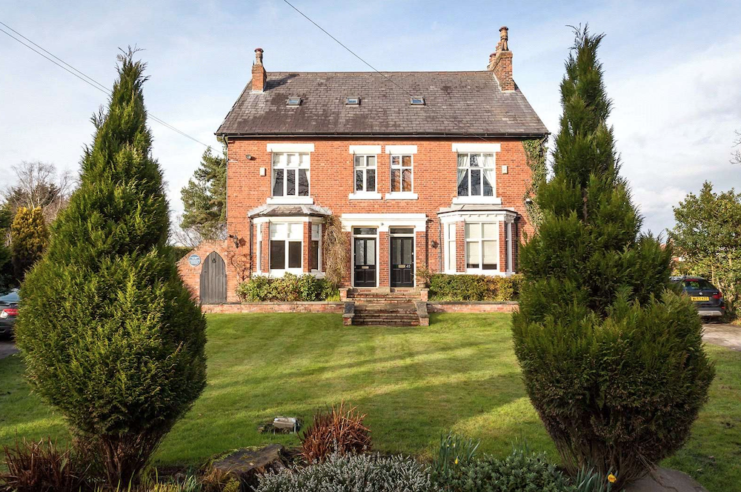 Inside, the main floor features a sunny hallway that leads to a formal living room with a bay window and oak flooring. There's also a working fireplace surrounded by stone. The other side houses a dining room with original wood flooring and space for a second fireplace.
The dining room flows into a kitchen that showcases travertine flooring, large double-aspect windows, and doors that open into the garden. There are black marble countertops, an island, and high-end appliances, including a fridge, a dishwasher, and a freezer. There is also space for a range stove.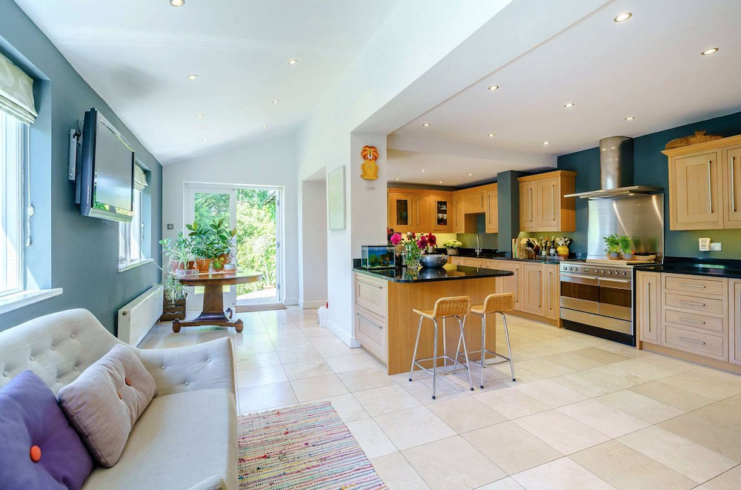 The basement offers a utility room, a cloakroom, and a third versatile room. However, it's the upper floors that present the grandest features. There are three bedrooms on the first floor, with two en suites. The first has a partly tiled shower room and white sanitary ware, while the second features a period-style roll top bath.
Head up to the second floor and you'll find two bedrooms with skylights. The floor also features a split-level bathroom with a separate shower and sunken bath.
The outside is just as gorgeous
Those looking for a large lawn area will be satisfied with what Copper Folly has to offer. The property is surrounded by a Cheshire brick wall, with gated access to the rear gardens. As well, the garden is within view of a sunny garden room with a porthole window and vaulted ceiling.
A series of circular steps leads down to the lawn area, which extends along the side and back boundaries. The lawn is well-stocked with mature trees, and the garden is perfect for those who enjoy working outdoors.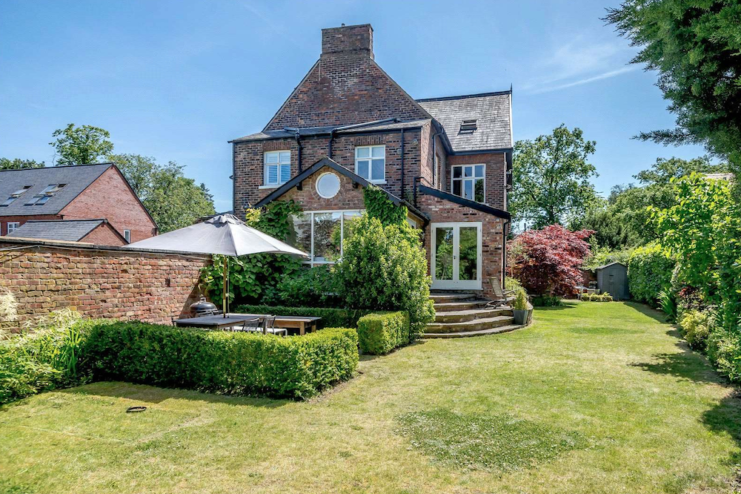 Additionally, there's a patio area with a hedged border separating it from the rest of the green space. It's an ideal location for those looking to entertain or simply experience the tranquility of the area.
Copper Folly will appeal to all buyers
The semi-detached home hit the market on what would have been Alan Turing's 109th birthday. It also occurred around the time the Bank of England released its new £50 note featuring the famed codebreaker.
The residence has since been deemed a heritage site. It features a blue plaque, which reads: "ALAN TURING, 1912-1954, Founder of computer science and cryptographer, whose work was key to breaking the wartime Enigma codes, lived and died here."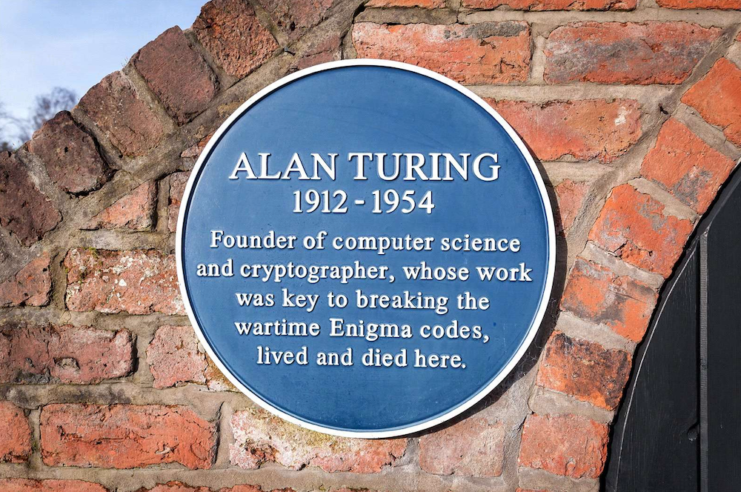 In a press release, Andrew Thorpe, head of real estate agency Savills' Wilmslow office, said the home "offers the opportunity to purchase a timelessly attractive Victorian residence of historical importance."
He also added the residence would appeal to "local aspirational upsizers, a London family looking to relocate to the north in search of more space and good schools, or even an international buyer for a pied-à-terre and a slice of history."
More from us: When The Japanese Failed To Notice The Navy Had Cracked Their Code
Copper Folly is located close to the M56 and A34, allowing easy access to Manchester and surrounding cities. It is near highly regarded local state and private schools, and is a stone's throw away from Wilmslow's town center, which has a host of amenities including restaurants, grocery stores, and specialist shops.