The strategic bombing campaign during WWII cost the lives of roughly 160,000 Allied airmen and 33,700 planes in the European theater alone.
When looking at the RAF, of 7,374 Lancasters built during WWII, 3,349 would be lost in action and the crew had only a one-in-five chance of escaping. For the B-17 crews that number was slightly better, the B-17 had more emergency exits and they had a 3 in 5 chance to make it out.
Not even one in four US airmen completed the 25 missions over Germany needed to be sent home. That number was eventually raised twice, first to 30 and then to 35 missions.
Regardless of how you feel about the methods used and the goals set, the bravery of the pilots is amazing, getting into their airplanes for a mission knowing the odds.
Wherever possible we have added information to the images about the crews fate. Please note that the reason there are so few RAF pictures in the series is that they flew night missions.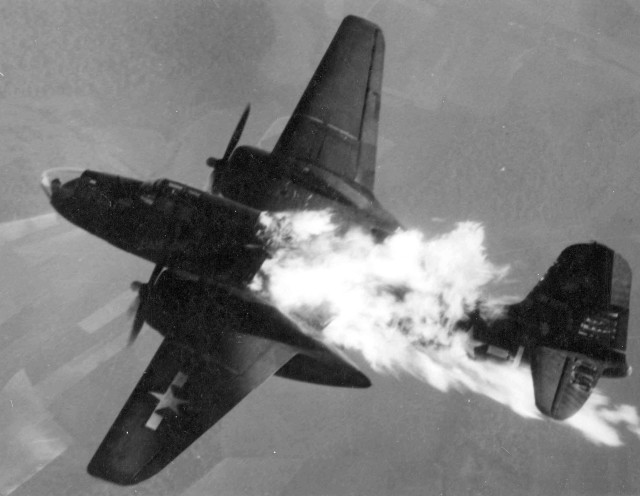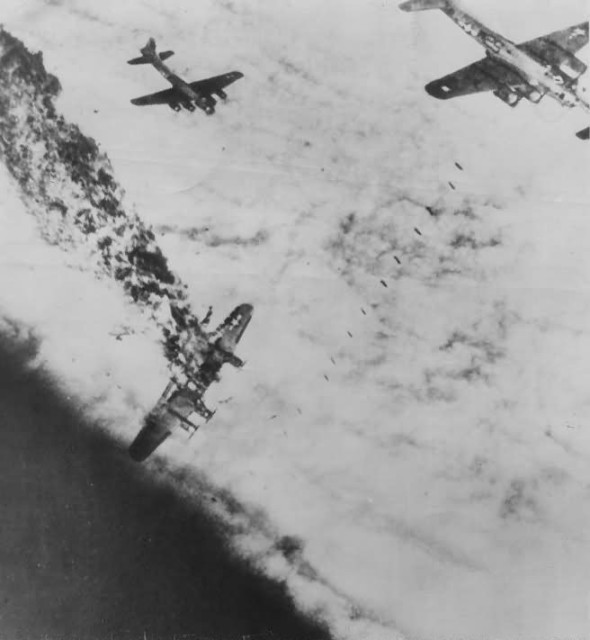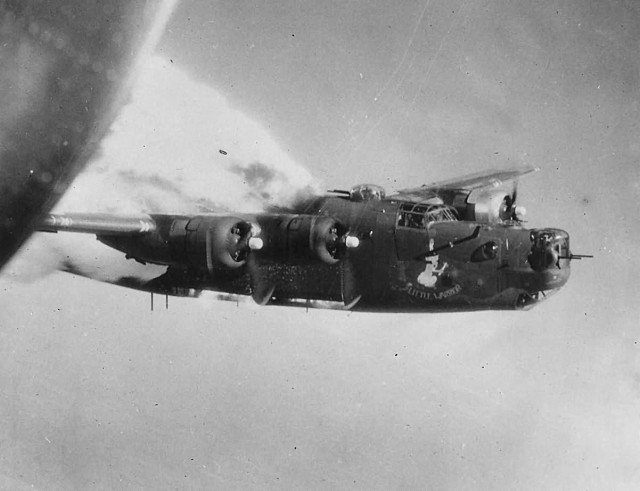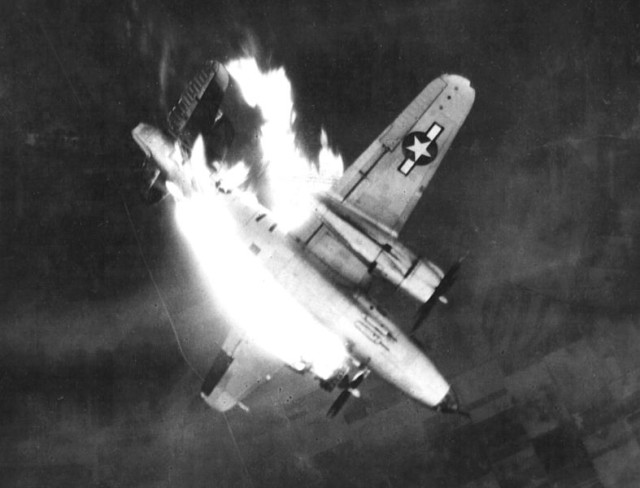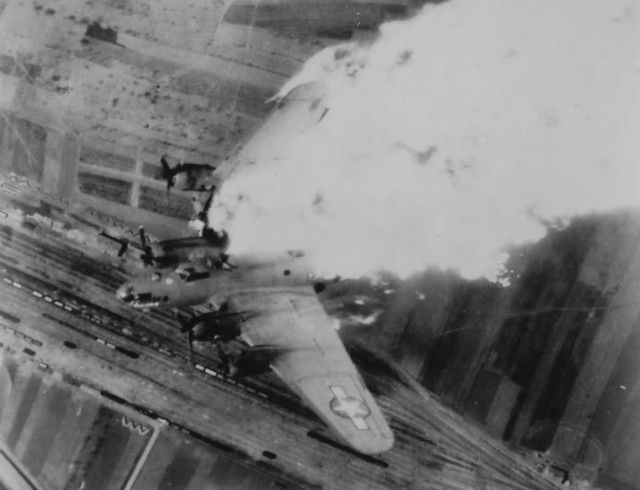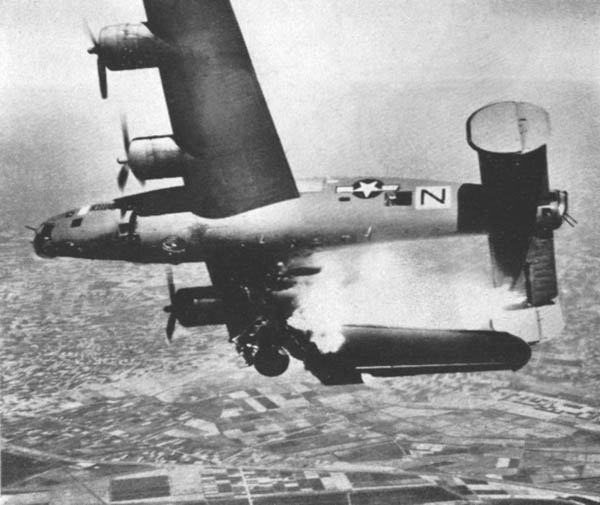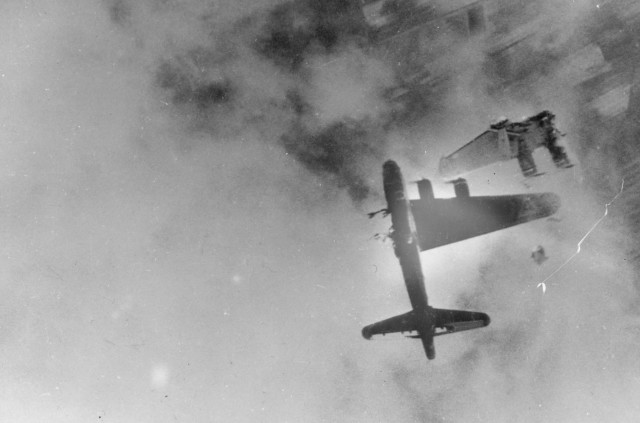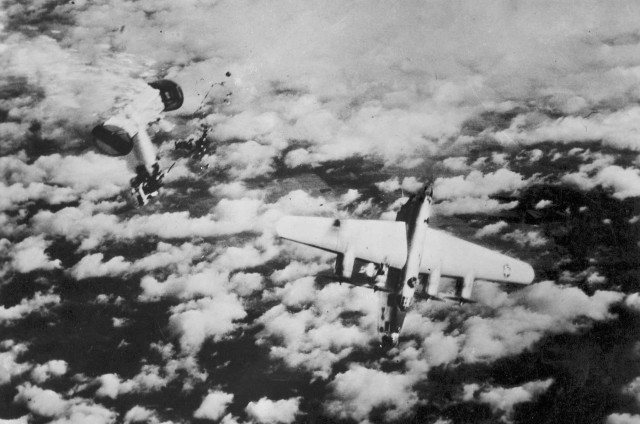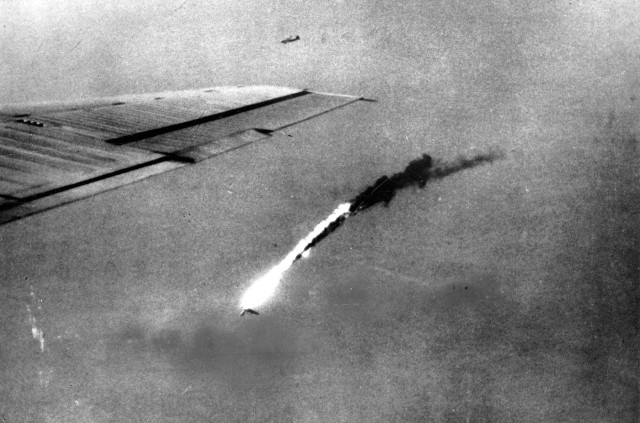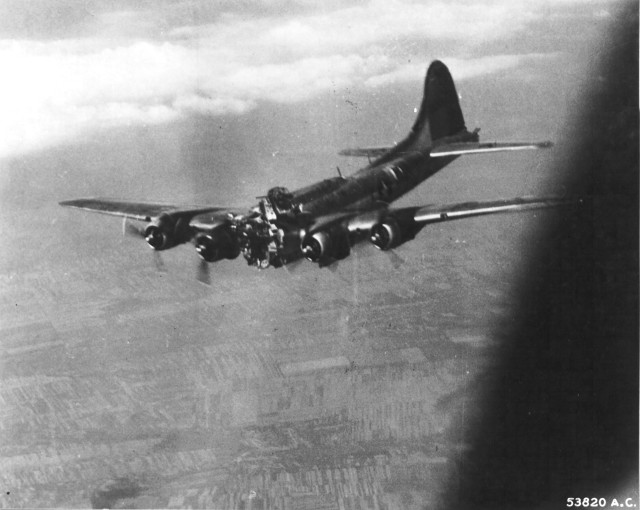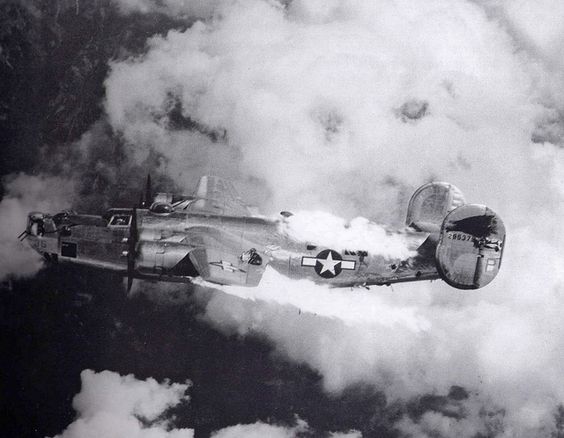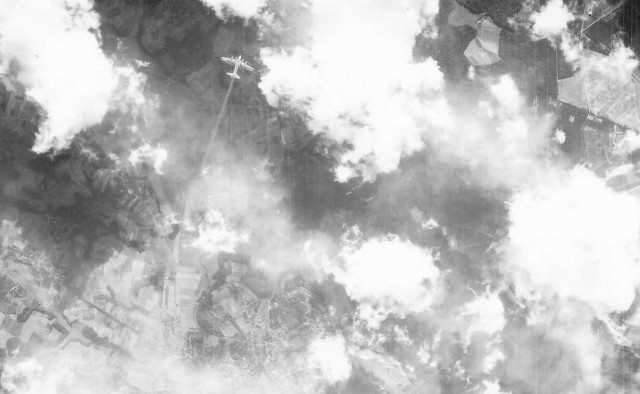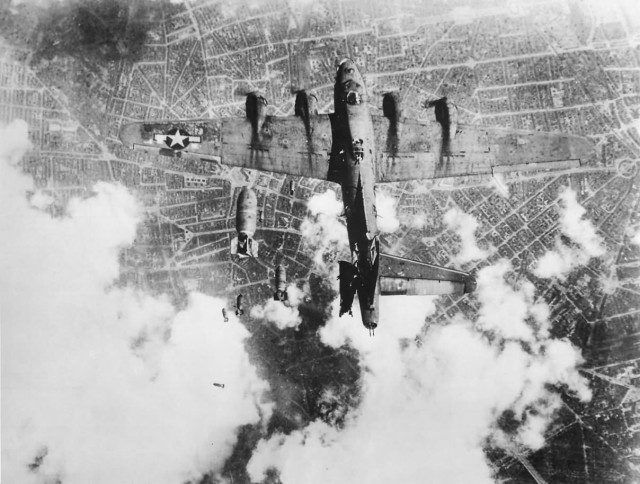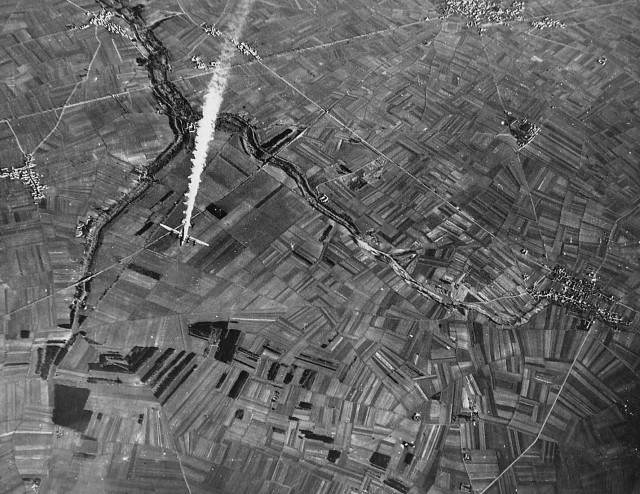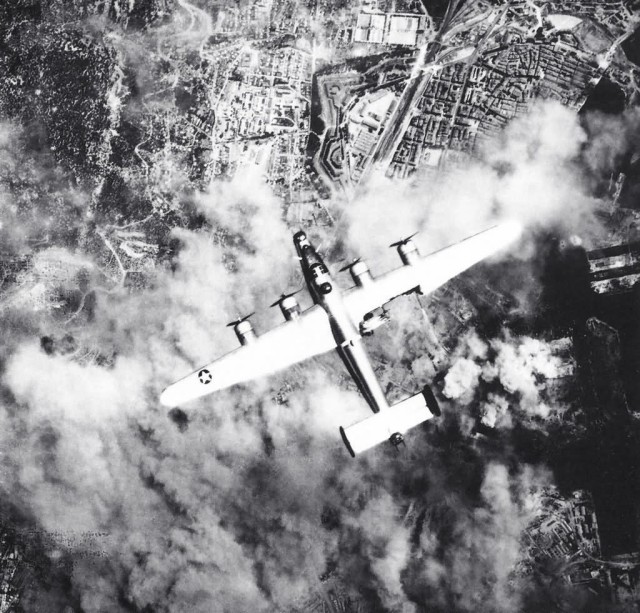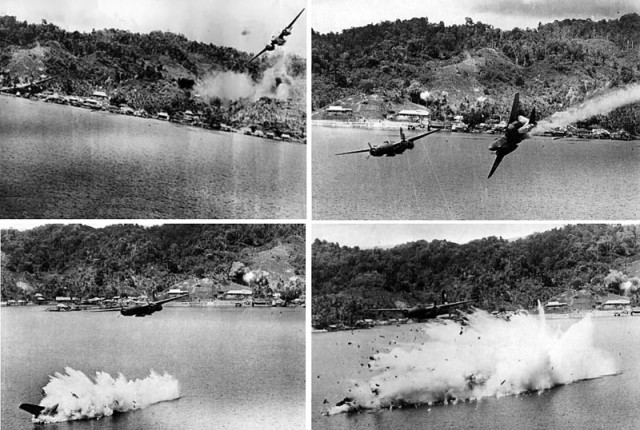 This section was led by Captain Jack W. Klein (taking the photos), followed by 2nd Lt. Melvin H. Kapson (the other aircraft visible) and 1st Lt. James L. Knarr. Approaching from the inland side, they dropped 115 kg bombs which can be seen exploding in the background. Knarr's aircraft was hit by anti-aircraft fire and crashed into the bay, exploding when it the sea. He and his gunner, SSgt Charles G. Reichley, were killed.