While many clubs might difficult to join, not many have such unusual requirements for membership as the "Caterpillar Club."
It has been described as the club that no one wants to join. And those who become members do so, quite literally, by accident. All you need to do is successfully bail out of a damaged airplane using a parachute.
The club began in 1922 after Harold Harris successfully bailed out of a damaged aircraft using a parachute made by the Irvin Airchute Company of Canada. The company marked the occasion by sending Harris a gold pin.
Harris wasn't actually the first person whose life had been saved by a parachute. That honor should go to William O'Connor, a pilot who landed on McCook Field, an air station near Dayton, Ohio on August 24, 1920.
Although there is a reference to this event in an early brochure for the Irvin Airchute Co, his fall received little publicity.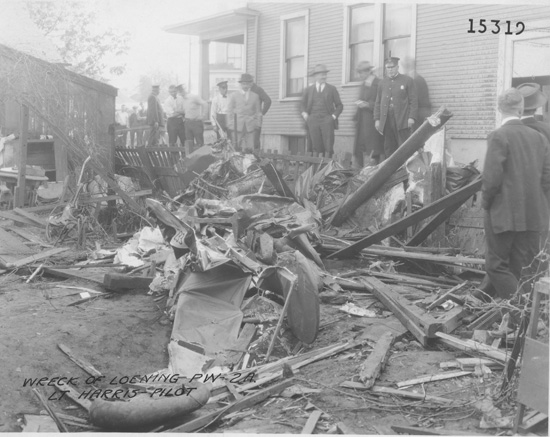 Previously, parachutes could not be opened once the pilot was out of the plane. When a plane was spinning due to damage, the parachute could not be put into operation.
Irvin, a former stunt man, devised the first free-fall parachute which allowed you to jump and then pull the chord. He tested the device out on himself in 1919. Having landed with only a broken ankle, Irvin considered the trial to be a success.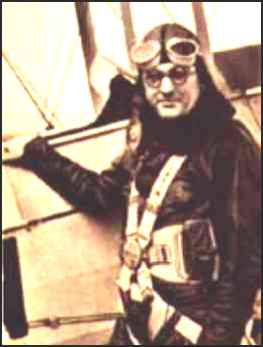 Freefall parachutes were a relatively new concept at the time, and they had been met with skepticism. Some people thought they would be useless as there would not be time to put the parachute into operation.
Much depended on the pilot's training and fast action to get the parachute open before he lost too much altitude. But the successful bailout by Harris proved that these parachutes could indeed save lives.
Irvin's company was keen to promote this new piece of equipment. It promised to send a card and a gold pin to anyone whose life was saved by one of the company's parachutes.
The pin was in the shape of a golden caterpillar. The eyes were originally made of rubies, although these were later replaced with red garnet.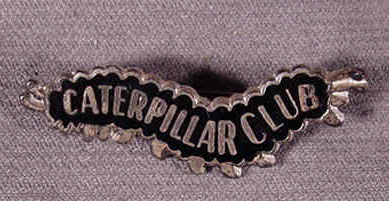 The choice of design was a way of acknowledging the important role of the caterpillar who spun the silk used to make the parachutes. The club's motto is "Life depends on a silken thread."
Shortly after Harris's bailout, two newspaper reporters from the Drayton Herald suggested he should start a club as they realized that, in time, there would be more people receiving the gold caterpillar pin.
Irvin's company, not surprisingly, thought this was a great idea. After all, it provided good publicity while also celebrating lives saved by the parachute.
And so, the Caterpillar Club was hatched and grew quickly. By 1928, the club had 87 members. Unsurprisingly, the war brought a large increase in numbers so that, by the end of the war, membership had risen to around 34,000.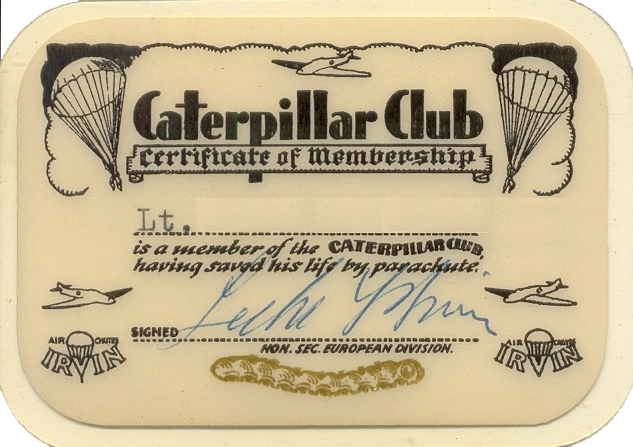 Although fewer pins are given out these days, membership is currently believed to be around 100,000.
It was not long before other parachute manufactures such as The Switlik Parachute Company caught on to the idea and started up similar initiatives. Switlik also used a caterpillar pin, but one that was black and silver.
Today, membership is open to anyone, anywhere in the world, who has used a parachute to jump to safety from a disabled aircraft, regardless of the manufacture of the chute.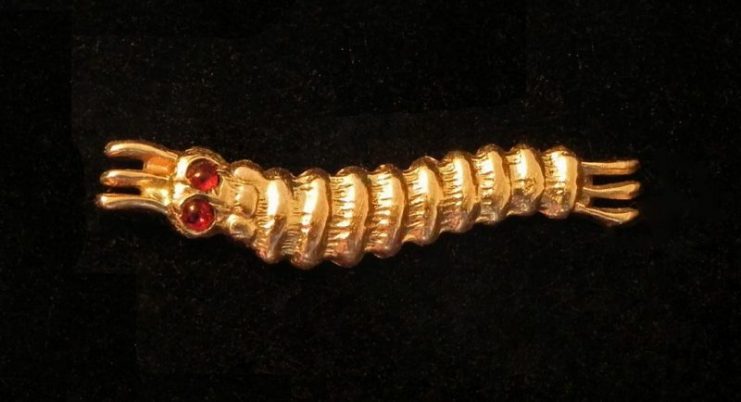 Some Notable Members
Although fame and fortune won't help you buy your way into this exclusive club, it does have some famous members.
Bram Van der Stok was a Dutch fighter pilot who became famous in 1944 for tunneling his way out of the notorious Stalag Luft III prison camp. The story was the basis of the famous film The Great Escape although Van der Stok had little use for a parachute on that occasion.
Former President George Bush was one of the Switlik caterpillars. His life was saved thanks to a Switlik parachute he used to bail out of a plane on September 2, 1944.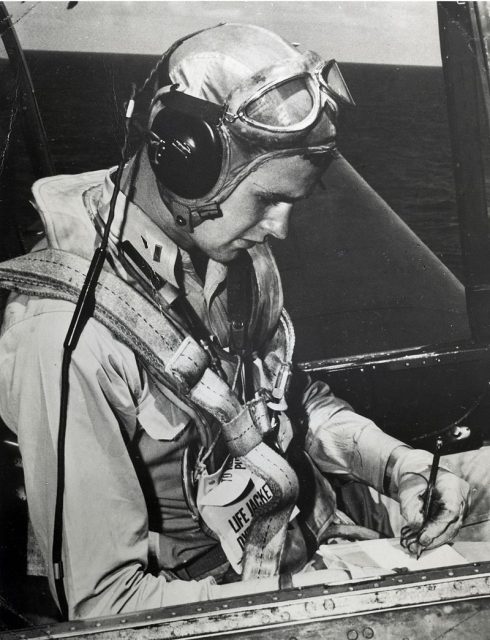 As the first person to fly an airplane across the Atlantic, Charles Lindbergh was no stranger to aeronautical innovations. Lindbergh's membership dates back to before he made his famous flight.
He is also a four times member of the club. He had to bail out once while testing a plane and again during a practice flight. He made two more emergency jumps during night time flights while working as an airmail pilot.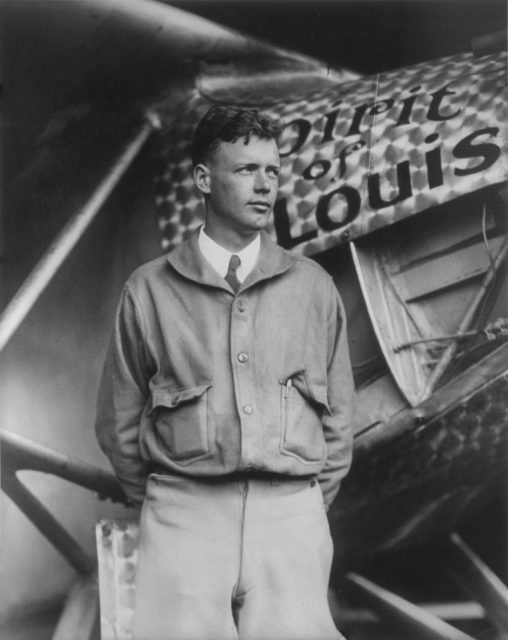 The astronaut John Glenn was also a member, as was the aviation pioneer Major James Harold (Jimmy) Doolittle.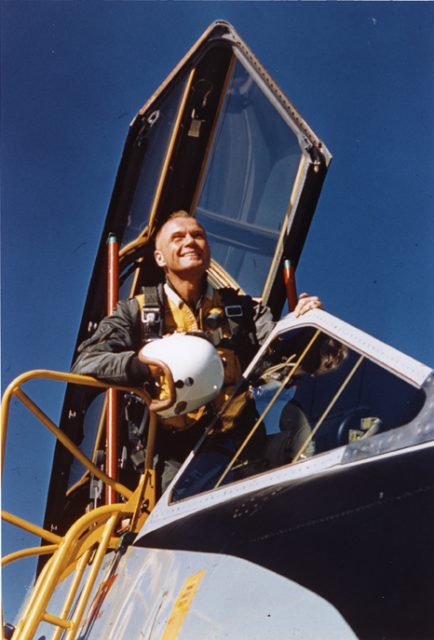 The first woman to join the club was Irene McFarland. Unlike most other early members who had a military background, McFarland was a stunt flyer with an aerial circus.
While flying in a show over Cincinnati on June 28, 1925, MacFarland had to bail out. Her first parachute actually failed to open but, fortunately, her back up parachute worked. She landed safely and became the first female member of the club.
In general, men greatly outnumber women in the club due to the large numbers who gained their membership in the course of their military service.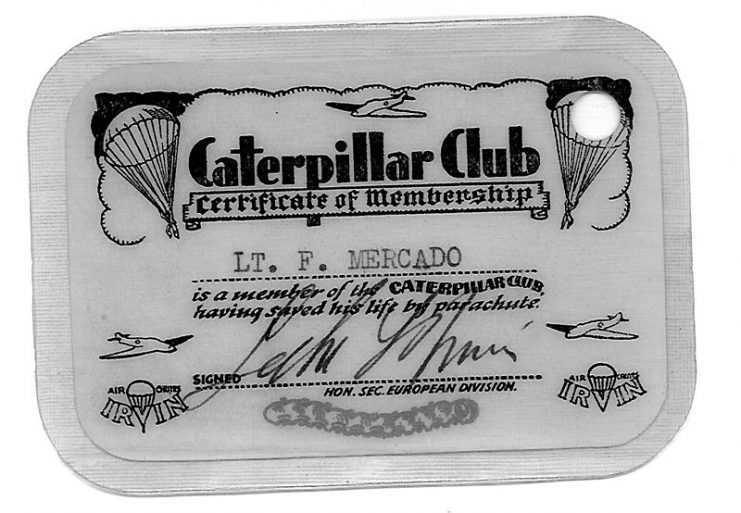 The youngest person to achieve membership is Scottish teenager, Ruari Tait. Aged only 12 at the time, Ruari and his father were forced to bail out of their glider when it was hit by another glider while flying over Aberdeenshire in 2014.
Thanks to their parachutes, they both came down safely while the other pilot managed to fly his damaged glider back to the glider club base. The boy was clearly not put off by his experience and went on to become a qualified solo glider pilot at the age of 14.
Read another story from us: When Six Canadians Were Awarded the Victoria Cross in a Single Battle in WWI
The Club today
Today, there are still branches of the Caterpillar Club in Britain, Canada, and the USA. The local branches play an important role in helping caterpillars keep in touch with each other, share news, and also arrange reunions from time to time.