The US military and the Army of the Republic of Vietnam (ARVN) forces in Vietnam faced a problem: how to successfully fight an enemy that could blend seamlessly back into the general population.
Viet Cong (VC) guerilla forces would attack an isolated convoy or outpost, then melt into the countryside. Units sent in pursuit would be unable to distinguish their attackers from the regular farmers at work in the rice fields. The ARVN and their American allies came up with two solutions called Strategic Hamlets and Free Fire Zones.
Strategic Hamlets was a program whereby the civilian population of a particular area would be gathered together and placed into a government built camp. These were specially built villages with berms around farm fields, controlled entrances, and fences that amounted to a fortified encampment. This was done to cut the VC off from their sources of supply and recruits among the villages.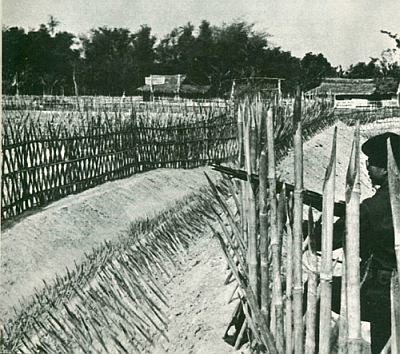 Uprooted en masse, the rural populace would be transported to a camp in a new area, often with only the clothes on their backs. They were not usually allowed to take possessions with them due to government fears that they would smuggle in weapons for the guerillas.
Once the population had been moved, government forces would go through and destroy the evacuated buildings and structures, fill in wells, and generally make the area unusable. Graveyards and churches weren't always exempt either–the dead would be moved and churches leveled.
After all of these steps had been completed, the areas would be declared Free Fire Zones. Anything that was seen moving in these areas day or night was subject to attack by any and all forces that could be brought to bear.
American planes that could not find their targets due to bad weather would often look for the nearest Free Fire Zone to jettison their bombs, hopefully finding a suspect group of people to drop them on.
Artillery would be called down on small groups or even single individuals walking through the area. Helicopters and ground forces transiting through would open fire on any movement, and then check afterwards for proof of it being VC.
There is no way to gauge how often they were right or wrong, as many records were destroyed in the fall of Saigon and the ARVN was not known for particularly caring if they killed innocent people.
The victims would be termed as "Probable NVA/VC" regardless of whether they were found with military equipment or not.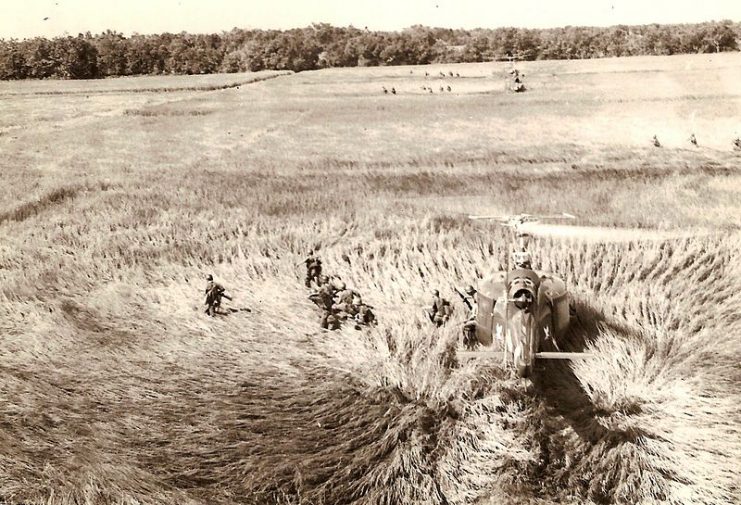 There is a famous scene in the movie Full Metal Jacket in which the door gunner in a helicopter is just shooting at random people on the ground as they fly over. If this took place in a Free Fire Zone, it wouldn't have raised an eyebrow among his superiors.
This brings up the important issue of how one was supposed to travel safely through those areas. The solution: ARVN forces expected civilians to just no longer travel through these areas at all. They were instead expected to go around via approved routes.
This simple approach seemed all well and good, but when that added days or weeks to a trip, many people would just take the chance and go through the Zone.
Additionally, many people, being simple farmers and hill folk, were almost uneducated and frequently couldn't read the warning signs telling them not to enter–if a sign was even posted to begin with.
The last and major issue with the Zones and the Hamlet program in general was that Vietnamese culture was built around villages and heritage. When the people were kicked out of their ancestral homes, many left unwillingly. And when people could not move their dead, they would re-enter the zones to visit and tend the graves to honor their ancestors.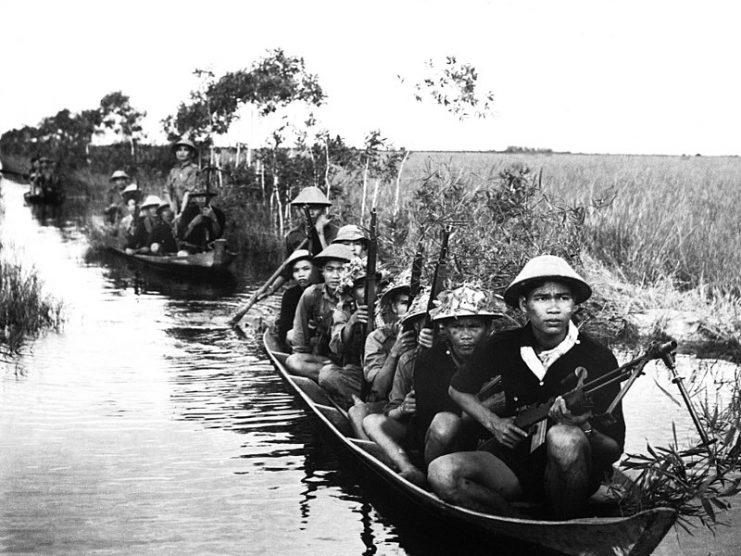 In summary, anyone entering the Zones risked being mistaken for enemy forces, and innocent and often unaware civilians were frequently attacked with overwhelming force.
These attacks led to bad blood between the rural population and the ARVN/American forces. This often led to the civilians either sheltering VC/NVA forces in their midst, or becoming guerillas themselves out of anger and frustration.
While the Zones' intended purpose was to deny areas to the enemy and to create ways to more easily differentiate between the VC and the rest of the population, all that the Free Fire Zones truly accomplished was to destroy and depopulate vast swaths of South Vietnam.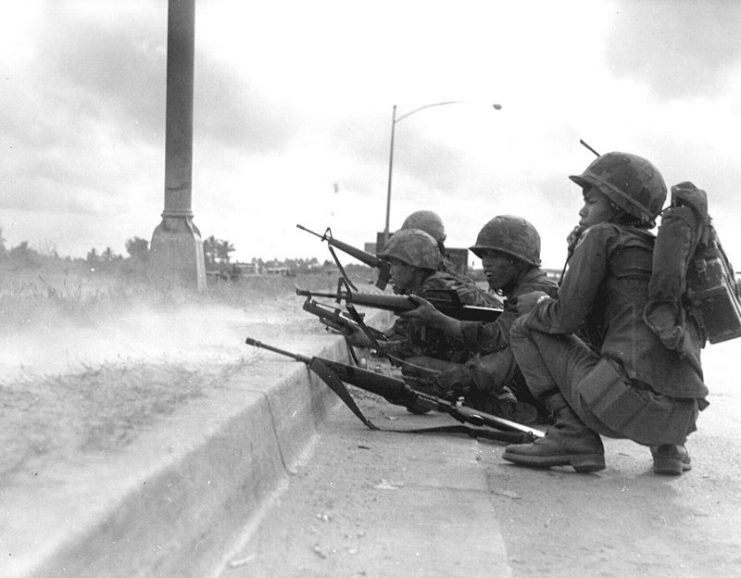 Read another story from us: The Vietnam Tanker That Fought Off an Ambush with His Colt 45
At the same time, the harsh policies and their aftermath drove people toward the guerillas, not away from them as hoped.
Although there is no true way to realistically gauge how effective the Strategic Hamlet and Free Fire Zones policies were, good money would wager on them being mostly counterproductive.