"Necessity is the mother of invention" is a saying we've all heard. The American author Henry Petroski is quoted as saying: "Luxury, not necessity, is the mother of invention."
During WWII, the creativity of some soldiers proved that both could be true.
Many of us know about the ingenuity of men in wartime. In WWII, this creativity was especially on display, since troops might have to wait weeks for parts to be flown in or sailed across the ocean.
At other times, new obstacles faced on the battlefield forced soldiers to come up with quick solutions. Sometimes, red tape prevented the advancement of an idea.
Perhaps the most famous spur of the moment idea to come out of the US armed forces in WWII was the "Rhino" tank attachment.
Taking pieces of German beach obstacles, American soldiers fastened large pieces of steel to the front of their tanks. This helped them to break through the tough hedgerows of Normandy.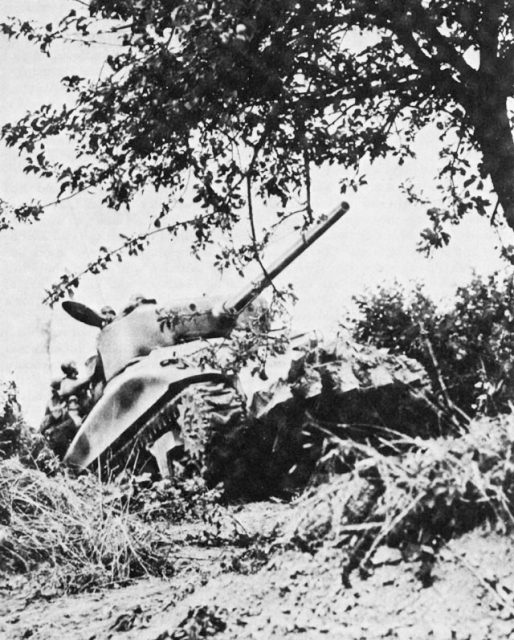 Though many credit a sergeant in the 2nd Armored Division with the invention, it's likely that he was given the inspiration by another soldier. In any event, the idea worked and caught on.
One of the most deadly enemies on the Eastern Front was the cold. Fighting often took place at sub-zero temperatures. The cold caused tank engines to seize up, cannon breeches to freeze solid, and the firing mechanisms on soldiers' rifles and machine guns to freeze.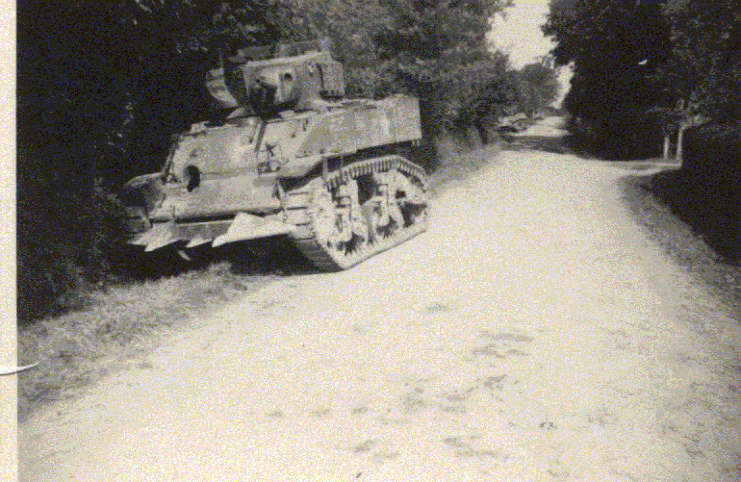 In recent years, historians have discovered why this happened less to the Soviets than it did to those on the Axis side. Many Soviet units began putting small amounts of gasoline in the oil they used to clean and lubricate their weapons.
Gasoline freezes at a much lower temperature, and it seems that this helped the soldiers of the Red Army stay in the fight longer, even as it got colder.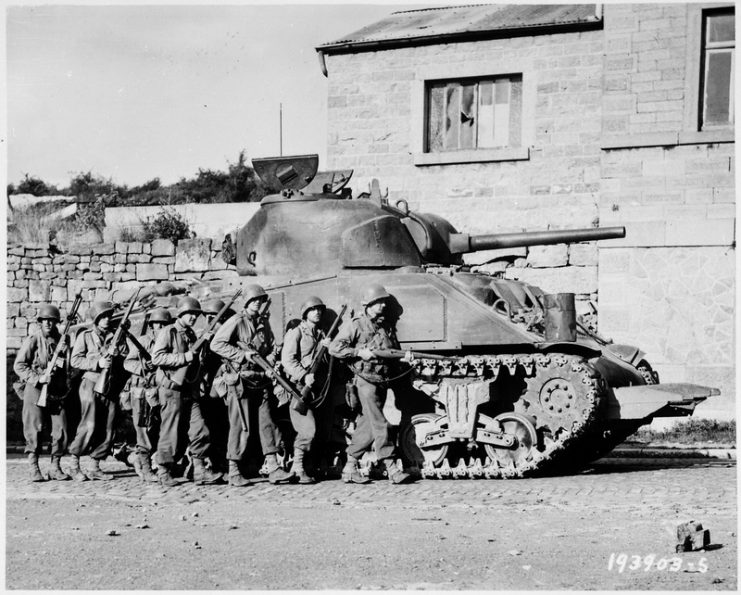 Some inventions kept men alive, but there were other innovations which were less need-driven. For example, one US Marine squadron commander who was stationed on a tropical island in the Pacific decided that his men needed a little morale boost, so he set about making his own ice cream.
J. Hunter Reinburg, who retired as a colonel after flying in the Korean War and shooting down seven Japanese planes in WWII, commanded a unit of Corsairs in the Pacific towards the end of the war.
Many of his young pilots were frustrated with their duties which involved strafing and bombing enemy positions on assorted Japanese-held islands.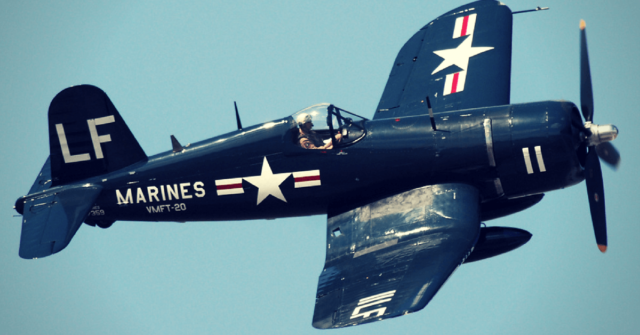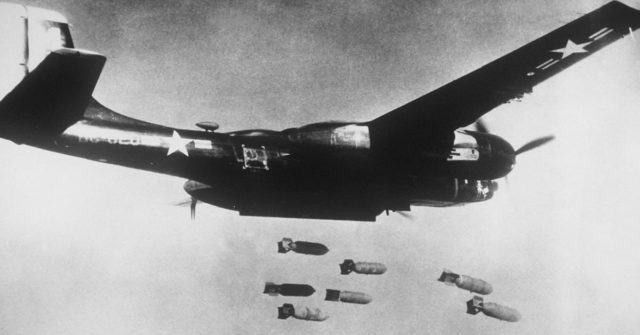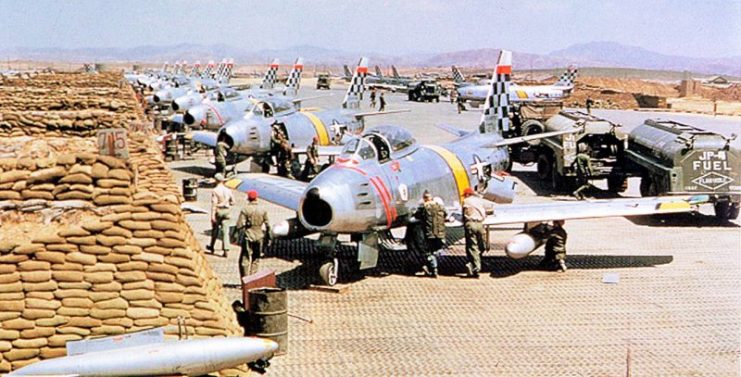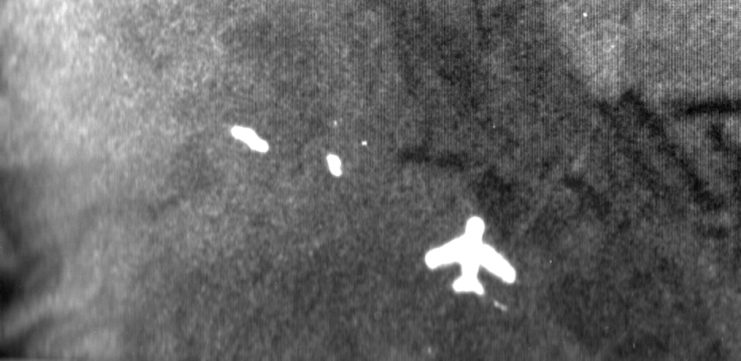 They wanted to dogfight their Japanese rivals, but at the end of the war, Japan was running low on both planes and skilled pilots. Those resources which the Japanese did have were (generally) being conserved for the coming invasion of Japan by America, as well as kamikaze raids.
The young Marines in Reinburg's squadron wanted to go home as aces, but it seemed they weren't going to get their chance.
Remembering old chemistry and home economics classes back in the good ol' USA, Reinburg came up with an idea: he would make ice cream for his men.
Ice cream was a "gettable" commodity for Americans during the war, but it took a lot of paperwork, some time, and a ready ice-box. Far away across the Pacific, Reinburg didn't have any of those things. Plus the odds were that a supply sergeant in a depot somewhere would eat it anyway.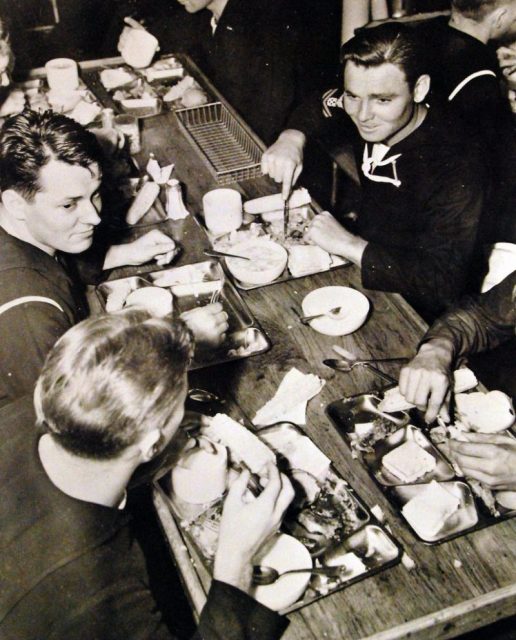 Reinburg had his maintenance crew take off the ends of an old belly-mounted drop tank. He ran wire through both ends and put an access panel on the side.
Into this panel, Reinburg put a large water-proof container that normally held .50 caliber machine gun bullets. He put canned milk and cocoa powder into the container.
The plan was to climb up into the freezing sky above 25,000 feet and come back down with five gallons of chocolate ice cream.
Reinburg had to log every flight and describe its purpose. The purpose of this one was described as an "oxygen system test."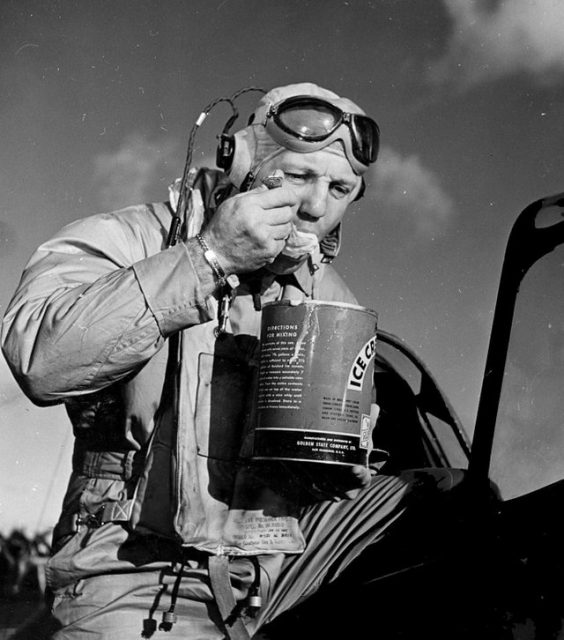 In retrospect, he should have flown higher to test his oxygen system because, when he returned, the mixture in his belly tank was more like thick chocolate milk than ice cream. But the Marines devoured it anyway!
Determined to get his recipe right, Reinburg logged his next flight as "supercharger test flight." He flew with different equipment into his new "kitchen." This time, he mounted two ammunition cans on the underside of a removable panel on both wings.
One of the problems with the first flight had been that the belly tank was too close to the engine, preventing his mixture from freezing. This time he flew a little higher. But when he came back down, the ice cream was not as smooth as he would have liked. Once again, the Marines were happy to eat it though.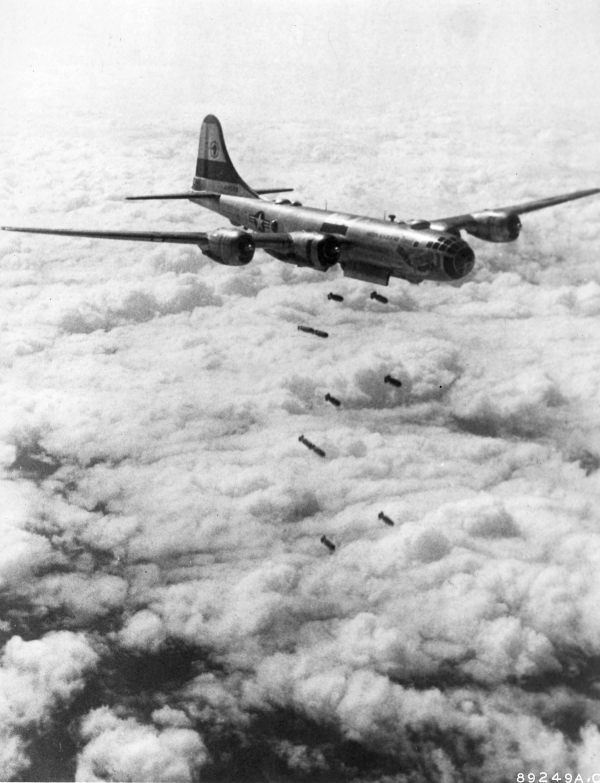 The next time Reinburg went up, his maintenance guys added two small propellers to the ammo cans. Problem solved. Like Goldilocks on her third bowl of porridge, this time it was "Just right."
Reinburg's missions soon had a code-name: "Operation Freeze Flights." But some things are too good to be kept secret, and soon the base commander called up one of Reinburg's men and laid into him.
"Listen, goddammit, you guys aren't fooling me. I've got spies. You tell [Reinburg] I'm coming over there tomorrow and getting my ration!"
Reinburg wasn't the only pilot to make ice cream during the war. It's recorded that a number of B-17 and P-47 crews in various theaters also made their own recipes.