It's hard to imagine a time when we couldn't drive up to our favorite fast food restaurant and order from the comfort of our cars. That's what life was like until the 1970s, when the US Army's regulations forced one McDonald's franchisee to get creative.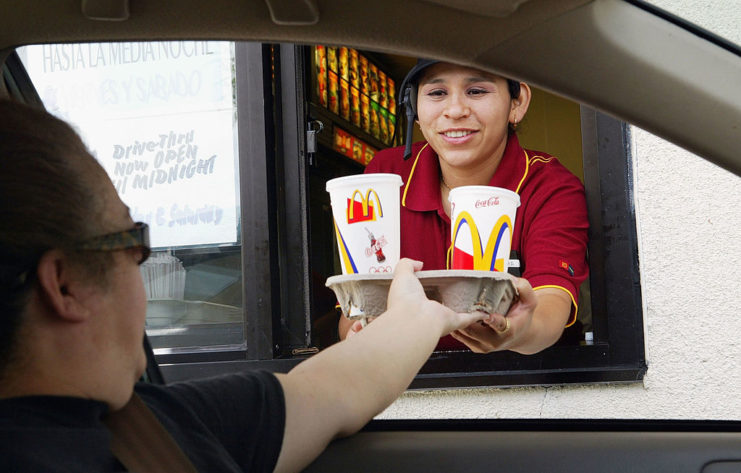 The concept of the drive-through has existed since the 1930s, when Kirby's Pig Stand in Dallas, Texas opened a drive-in restaurant to replace carhops. Smaller restaurants across the country adopted the idea of the "drive-through" as the years went on, but the majority of larger chains still preferred dine-in and takeout methods.
In 1973, David Rich opened a McDonald's restaurant in Sierra Vista, Arizona, just two miles from Fort Huachuca. While the military base's population was eager to frequent the establishment, they were unable to do so, as Army regulations at the time prohibited soldiers from entering businesses or being in public while wearing fatigues.
Noticing the regulations were hurting his business, Rich got creative.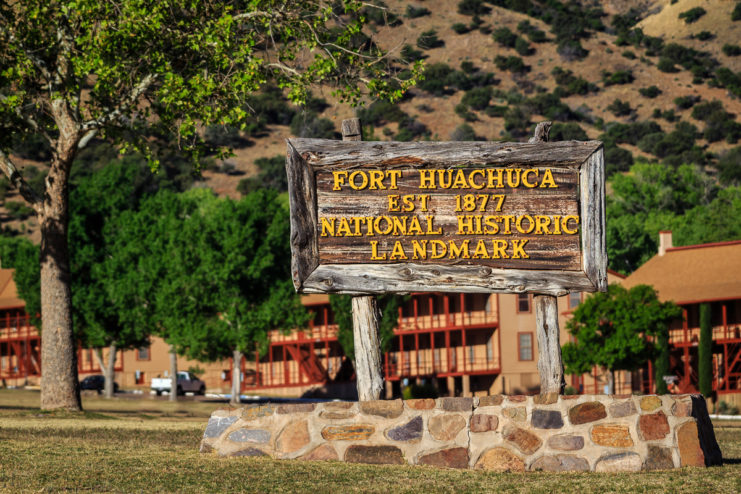 On January 24, 1975, he unveiled his drive-through. He'd extended one of the restaurant's walls and added a window, which was manned by an employee tasked with taking orders from cars that pulled up alongside the building. Now, soldiers and Army officials could grab a burger and fries without having to leave the confines of their vehicles.
The drive-through's first customers? Fort Huachuca's base commander and his daughter.
While Rich's McDonald's location housed the company's first drive-through window, he wasn't the first franchisee to propose the idea. In 1974, the owner of a McDonald's restaurant in Oklahoma City, Oklahoma got approval to design and construct a window with character statues. It didn't open until April 1975, a few months after Rich's.
By the end of the 1970s, over half of McDonald's restaurants had drive-through windows.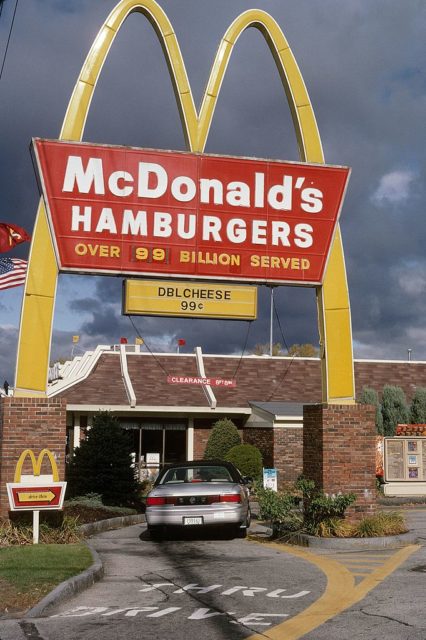 In 1999, the restaurant in Sierra Vista was demolished and replaced with a new one. Pieces of the original structure were auctioned off, and Rich's original drive-through partition is currently on display at the Ethel H. Berger Center.
More from us: Weird Military Aircraft: de Lackner HZ-1 Aerocycle
Next time you grab a Big Mac and fries on your way home from work, make sure to say a small thank you to the Army for making it so you don't have to leave your car.