The Smithsonian National Museum of History is a treasure trove of historical items, from not only every war in American history, but every time period, President, and historically significant moment. There are items big and small, but each plays its own role in the story of American history.
This is especially true in the wartime exhibits, which show items from the war front, home front and more. Check out some of our favorite historic items to see at the museum, all with a rich wartime history.
1. George Washington's Uniform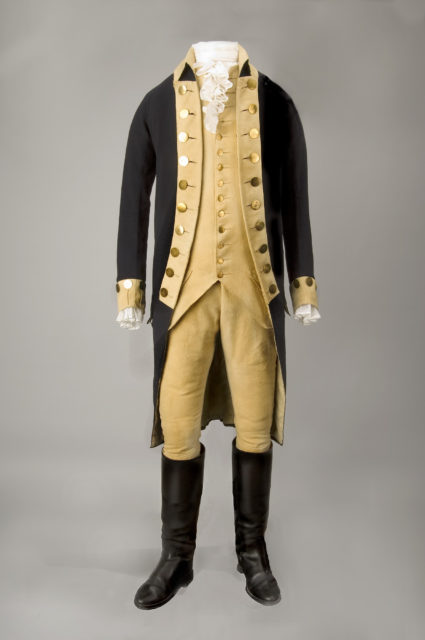 You'll find that most war items are located in the museum's incredibly extensive Price of Freedom exhibit. One such item is George Washington's uniform. Very well preserved, it is the uniform worn by the Revolutionary War leader and later President from 1789 through 1799, the year in which he died.
You'll instantly see that the uniform looks incredibly small, and most definitely would not fit a man of today's proportions.
2. Andrew Jackson's Uniform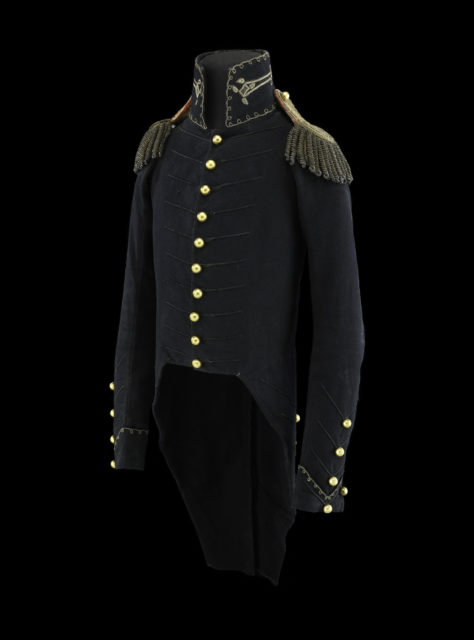 Another president, though a much more controversial one for his treatment of slaves at the time, as well as his marital affairs and other shocking behaviors, Andrew Jackson wore the uniform on display during the Battle of New Orleans against the British in 1815. An incident which was part of the war of 1812, as well as when he sat for a famous portrait by Ralph E.W. Earl.
Again, the entire outfit is very small and would not fit a person of today's proportions. The donator of the uniform requested it be placed beside George Washington's.
3. General Sheridan's Horse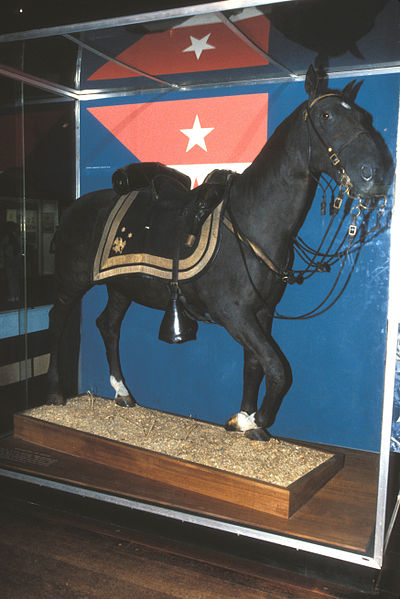 One of the most striking items on display in the entire museum, one that many have to take a second look at, is a giant, preserved horse. The Morgan horse is 16 hands high and garbed in his Civil War finest. The horse was named Winchester and rode by General Philip Sheridan, of the Second Michigan Cavalry.
Winchester participated in more than 40 Civil War skirmishes and engagements and was present at the official Confederate Army surrender at the Appomattox Courthouse. He suffered multiple wounds and died in 1878, at the age of 19.
4. Clara Barton Northern Pass
Clara Barton is a name synonymous with female participation in the Civil War, for her work as a nurse and then her establishment of the American Red Cross, which still helps those suffering from war and natural disasters even today. Clara Barton began her Civil War work in 1861, and the next year received permission to travel between lines to provide aid to both he Union and Confederate soldiers.
On display is her Northern Pass, allowing her to travel behind the lines. For more information regarding Clara Barton's work, Washington, D.C. also has a Red Cross Museum, located within walking distance from the Smithsonian National Museum of History.
WWI Gas Mask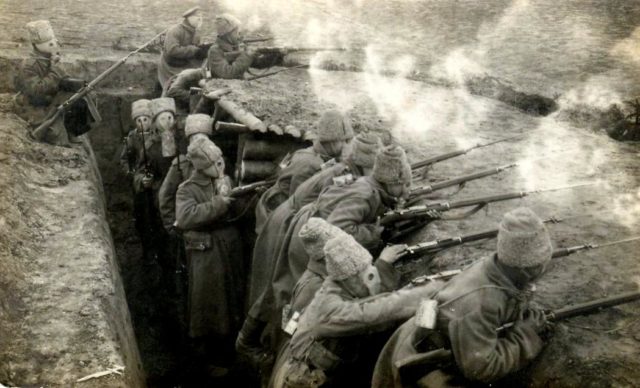 While it may not seem like a very incidental object, as it wasn't known to be owned by any historical figure or to have seen any particular event, the World War I gas mask on display at the museum is a very apt representation of the war. It was one of the first to employ chemical warfare, making gas masks an absolutely crucial part of a soldier's equipment.
The item is rather eerie in appearance, with a rubber and fabric face portion, yellowed lenses, a metal canister and a connecting hose. The metal canister would have contained charcoal, soda lime, and cotton pads.
WWII Food Ration Stamps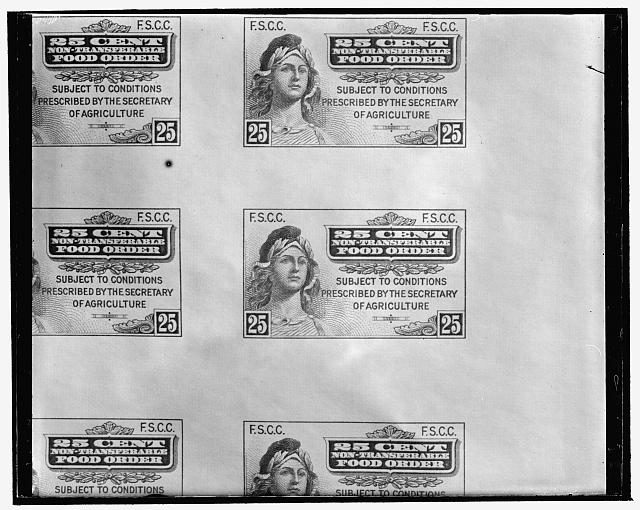 A fitting symbol of World War II were food ration stamps. The small colored piece of paper, seemingly so simple and insignificant, is a great representation of what those left behind in America were going through while their soldiers were fighting overseas.
Almost every type of food was rationed, from certain types of foods to clothing to gasoline. Everyone received a ration book and stamps, and to buy that item they needed, they'd have to provide a stamp, so that they could never buy more than they were supposed to buy.
German Nazi Swastika Flag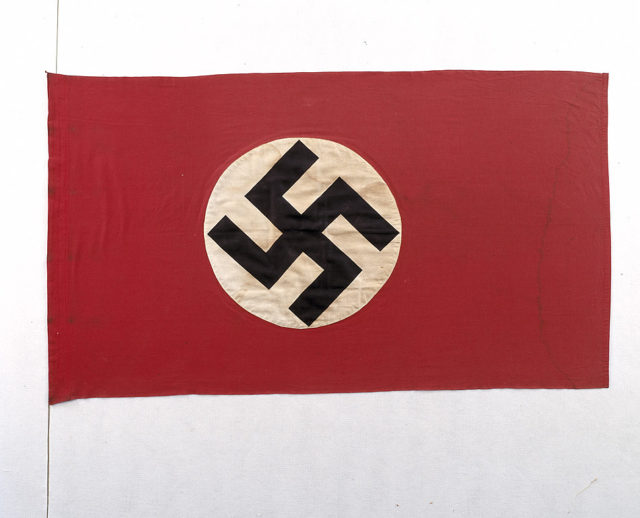 Of course, not all items found in the Smithsonian National History Museum deal with American troops. There are also many items that U.S. soldiers have taken from their enemies. This wool, red flag sporting a swastika in a white circle boasts the symbol that was used as early as 1920 to represent the Nazi Party.
The red represented social movement, the white represented nationalism, and the swastika represented the struggle for victory by the Aryans, as well as creative work and Anti-Semitism.
Vietnam War Conduct Card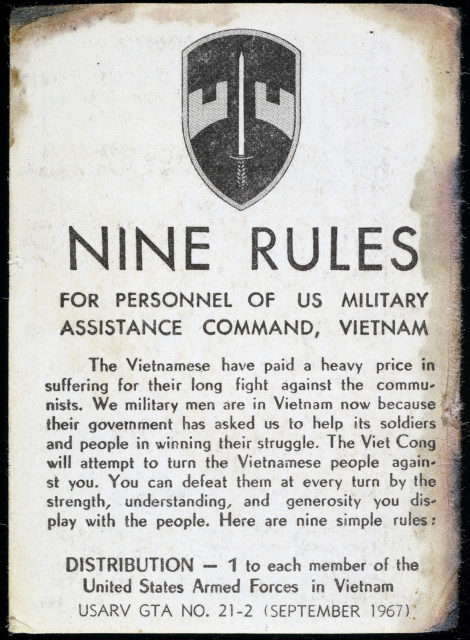 The Vietnam War was one of the most devastating wars for American soldiers to date. Soldiers carried with them a card stating the nine rules for personnel of U.S. military soldiers. It explained that the soldiers are there to assist and help the Vietnamese people, and that the Viet Cong would do their best to turn the Vietnamese against the Americans.
The card attempted to teach soldiers good practices to show good will and faith towards the Vietnamese people. Rules included attempting to understand the local culture, treating women with respect, avoiding loud or rude behavior and avoiding any display of wealth or privilege, among others.
Iraqi Packbot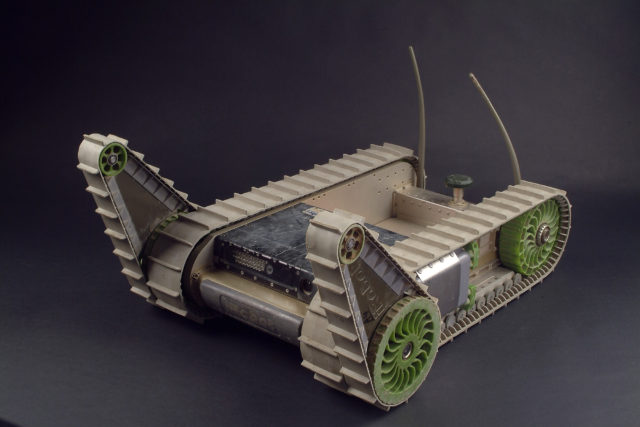 A representation of more modern warfare, a Packbot was used in war operations in Afghanistan in the early 2000s. It was made by iRobot and was used to search buildings, bunkers, and caves, and also cross mine fields.
The object is still dirty from its time in action, with real dust and soil from the Afghanistan front. Similar robots are still used today to give soldiers a safe first look at an area, without endangering any service personnel. It can traverse nearly any terrain, climb stairs and more.