Washington was inaugurated as the First President of the United States on April 30, 1789.
Henry "Light Horse" Harry Lee famously eulogized George Washington as, "First in war, first in peace, and first in the hearts of his countrymen." As Commander-in-Chief of the Continental Army during the Revolutionary War, president of the Constitutional Convention, and the First President of the United States, Washington dedicated the prime of his life to serving America and he rightfully holds the informal title, "Father of His Country."
Guided by his devotion to duty, unbreakable conviction, faith, sense of responsibility, and his commitment to leading by example, Washington lived a life of honor that every American should strive to learn from.
1. Duty to Country Always Comes First
Mount Vernon was not just the place George Washington called home. For the Virginia farmer, landowner, and businessman, it was also his paradise. Washington was happiest when managing the responsibilities of his vast plantation, but when duty called, he always answered.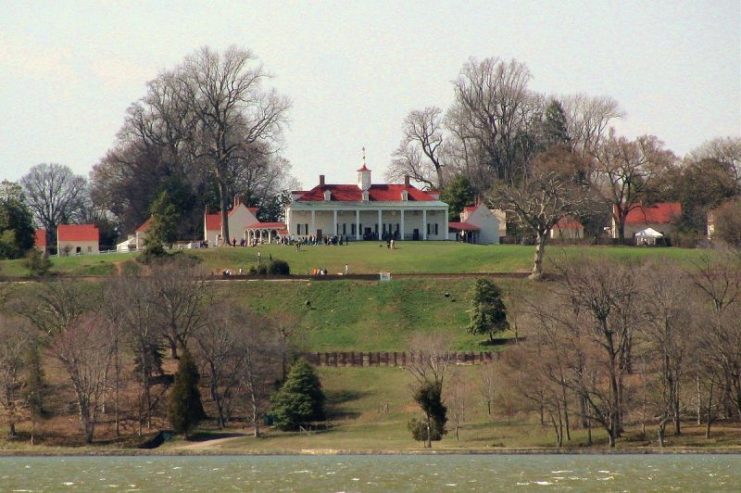 In June 1775, the Second Continental Congress formally established a standing army and appointed George Washington as the Commander-in-Chief. After taking command, Washington did not return to Mount Vernon until the war brought him back to Virginia in autumn 1781, giving him the chance to visit his beloved home for the first time in six years and four months.
Washington was rarely away from his men during the conflict and faithfully led the Continental Army for eight years until victory was finally achieved in 1783.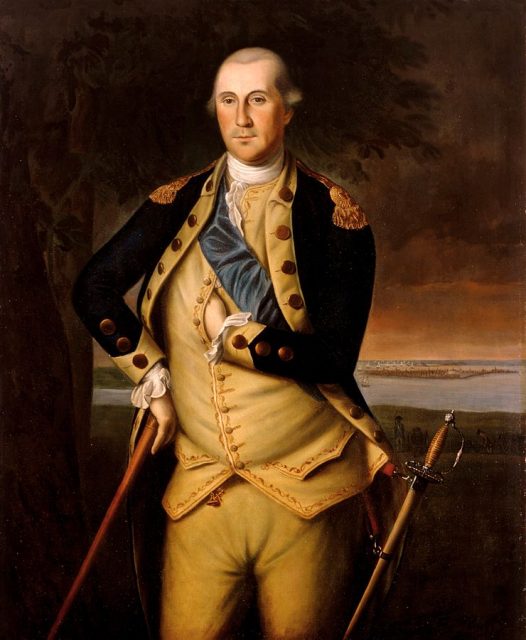 Having done everything in his power to secure American independence, Washington decided to retire "from all public employments" after the war. He found true peace back at Mount Vernon and was happy to "move gently down the stream of life until I sleep with my fathers." Washington's joyful retirement was interrupted in 1787 when his country called on him again.
The dutiful patriot traveled to Philadelphia, Pennsylvania to attend the Constitutional Convention and was unanimously elected its president. Washington's steady leadership was instrumental and the Convention ultimately crafted the United States Constitution. The new Constitution called for a single executive, and no one doubted who that executive would be.
After the Electoral College unanimously elected him, Washington was inaugurated as the First President of the United States on April 30, 1789. He was eager to retire after his first term, but Washington's closest friends and advisors implored him not to, warning that the troubles facing the young nation might lead to division and chaos.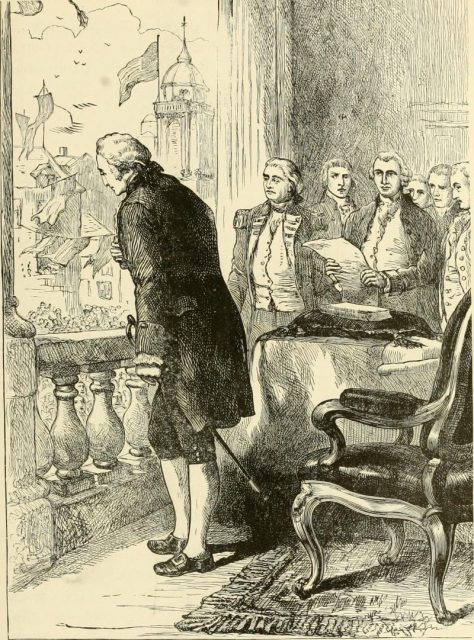 As Washington's Secretary of State, Thomas Jefferson told him, "North and South will hang together if they have you to hang on." Washington accepted that his country still needed him and was unanimously elected to a second term in 1793. After serving eight years in office, Washington finally returned to Mount Vernon in 1797.
In 1798, war between the United States and France seemed very likely. President John Adams appointed the nation's most famous soldier to lead the American military effort in the event of a French invasion. Washington agreed to serve and even traveled to Philadelphia to undertake preparations for the new army. Although war was ultimately avoided, Washington once again proved that whenever his country needed him, he would abandon the comfort of his home and be there for her.
Washington spent his final days at Mount Vernon before passing away of a throat infection on December 14, 1799 at the age of 67.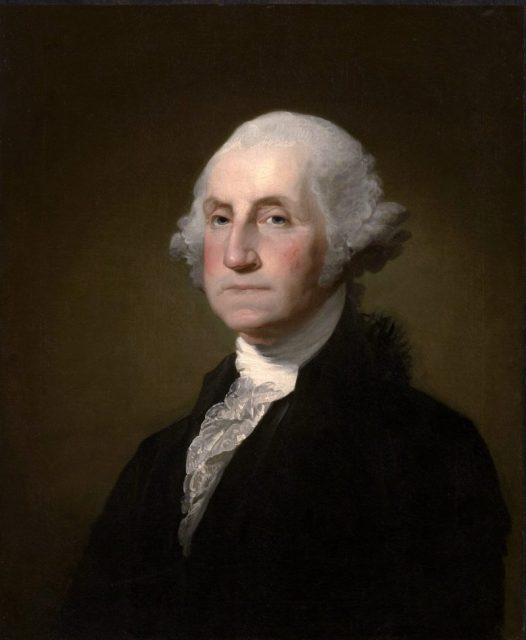 Although Washington loved his home and working on his plantation more than anything, he understood that a man must never shy away from his primary duty and dedicated 17 years of his life to serving his country during the Revolutionary War, the Constitutional Convention, and the Presidency, establishing precedents and laying the groundwork for the United States to become a beacon of freedom.
George Washington's life is a reminder that duty to country always comes first.
2. Never Give Up
George Washington considered the American triumph in the Revolutionary war "little short of a standing miracle." From 1775 to 1783, Washington led an army that was ill-clad, poorly supplied, rarely if ever paid, and constantly plagued by scores of other issues against the world's premier war machine of its day.
There were times during the war when all seemed lost, but no matter how many setbacks his army encountered, Washington refused to give up. His courage was never in doubt; he constantly stood by his men, and he fearlessly stared down every danger.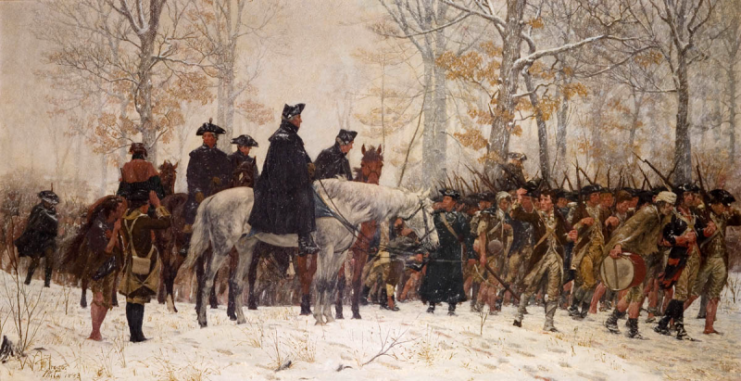 This iconic painting by William Trego was inspired by a passage from Washington Irving's Life of George Washington: "Sad and dreary was the march to Valley Forge, uncheered by the recollection of any recent triumph. . . Hungry and cold were the poor fellows who had so long been keeping the field . . . provisions were scant, clothing was worn out, and so badly were they off for shoes, that the footsteps of many might be tracked in blood."
As the Commander-in-Chief once reminded his soldiers, "The fate of unborn millions will now depend, under God, on the courage and conduct of this army." Washington never forgot what was at stake in the Revolutionary War and his devotion to the cause and to his soldiers ultimately paid off. As Washington believed, "Perseverance and spirit have done wonders in all ages." General Washington witnessed those wonders firsthand by exhibiting an unbreakable spirit and persevering to secure America's ultimate victory over Great Britain.
George Washington never gave up, and regardless of the obstacles that stand in our way, neither should we.
3. Remember that God is Always With You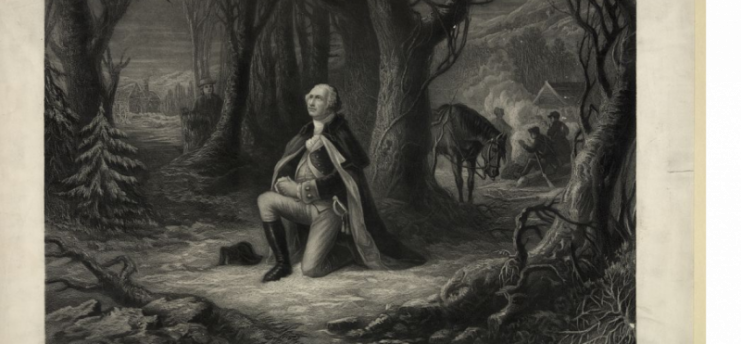 George Washington understood the miraculousness of America's victory in the Revolutionary War better than anyone, and while the Commander-in-Chief did everything in his power to secure his nation's independence, he always believed that the triumph would not have been possible without God watching over him and his army. Often using the word "Providence" to refer to God, Washington expressed this belief on many occasions:
"If such talents as I possess have been called into action by great events, and those events have terminated happily for our country, the glory should be ascribed to the manifest interposition of an overruling Providence."
"I was but the humble Agent of favouring Heaven, whose benign interference was so often manifested in our behalf, and to whom the praise of victory alone is due."
"The kind interposition of Providence which has been so often manifested in the affairs of this country, must naturally lead us to look up to that divine source for light and direction in this new and untried Scene."
As we go through life, we too must always remember that no matter what we are going through, God will always be with us.
4. With Great Power Comes Great Responsibility
In a world run by kings, George Washington would not wear a crown. He wielded tremendous power as a general and president, but Washington was intensely aware of the great trust his fellow Americans placed in him and he never abused the power he was entrusted with.
Washington received a letter during the Revolution that slightly suggested he should assume the title of American Monarch. The seriousness of Washington's response said everything about his character and integrity: "No occurrence in the course of the war has given me more painful sensations than your information of there being such ideas existing in the army…. I must view with abhorrence and reprehend with severity" any idea that was "big with the greatest mischiefs that can befall my country." Washington was truly incorruptible.
Perhaps the greatest act that demonstrated Washington's understanding of power and responsibility came when he surrendered his military commission to congress on December 23, 1783.
As he stood before the gathered congressmen in the statehouse at Annapolis, Maryland, the Commander-in-Chief declared, "Having now finished the work assigned me, I retire from the great theatre of Action-and bidding an Affectionate farewell to this August body under whose orders I have so long acted, I here offer my Commission, and take my leave of all the employments of public life."
By surrendering his military commission to a grateful Congress, Washington affirmed a principle he firmly believed in: civilian control of the military.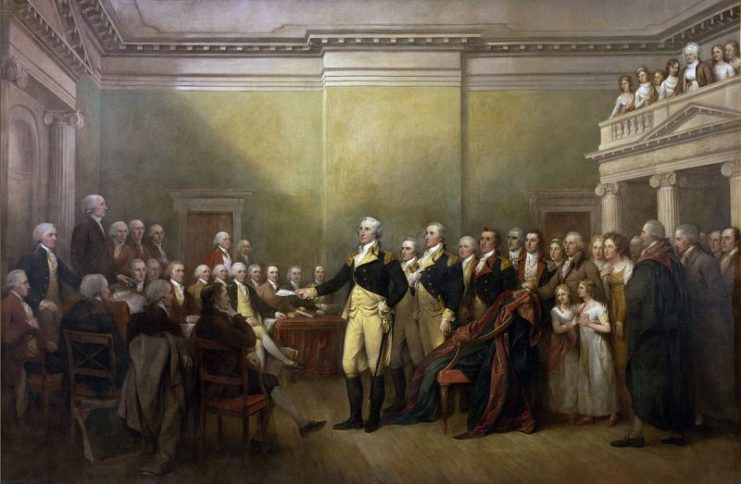 As history around the world has shown, some revolutionary leaders in Washington's position might have attempted to seize political power. In fact, Washington had been forced to put down a potential coup d'état in March 1783 when disgruntled army officers threated to overthrow the civilian government over its failure to pay their salaries or pensions.
Upon hearing that Washington intended to peacefully surrender his commission and return home, Great Britain's King George III reportedly said, "If he does that, he will be the greatest man in the world." Washington did, and during his time on this earth, he demonstrated how a true leader uses power responsibly.
Like Washington, we must also understand that with great power comes great responsibility.
5. Set an Example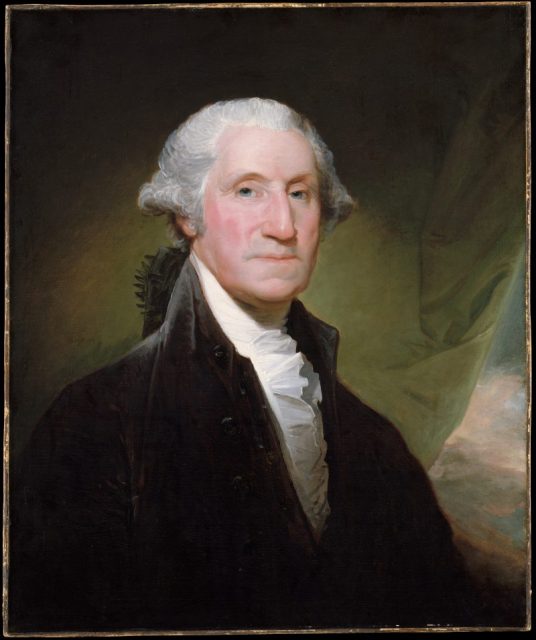 In everything that he did, George Washington always set an example for others to follow. Regarding his position as the First President of the United States, Washington wrote, "I walk on untrodden ground. There is scarcely any part of my conduct which may not hereafter be drawn into precedent."
Washington understood that in a world where royalty reigned supreme, it was up to him to prove that the republican model of government could succeed. One of the most important ways of doing that was to ensure the peaceful transition of power from one president to the next. During Washington's time there were no term limits, and while many would have supported him in office until the day he died, Washington knew that he had to establish a precedent for others to follow.
Read another story from us: Outsmarted and Outflanked – Washington's Defeat at Long Island
Hence, at the end of his second term, Washington stepped down as president, setting an example that lasted until President Franklin D. Roosevelt won a third term in 1940, and ensuring that succession would be determined by the ballot box. Today, the 22nd Amendment to the U.S. Constitution ensures that no person can be elected to the office of the President more than twice.
There will be people in our own lives who look up to us for guidance, and like Washington, we must also understand the importance of setting an example for those individuals to follow.