"Part of that process was placing the bodies in plastic bags and then putting the dog tags in the mouth of each casualty for later identification."
In the spring of 1945, when Don Whitehead was preparing to graduate from high school in Springfield, Missouri, he and more than four dozen of his fellow seniors flooded into the local recruiting office to enlist in the U.S. Navy in support of the country's efforts in World War II. This, he later discovered, was the opening moment of his two-decade medical career spanning two branches of the military.
In late May 1945, an 18-year-old Whitehead arrived at Great Lakes Naval Training Station in Illinois, to begin his basic training. However, the veteran recalled, the initial training was soon cut short when the young recruit expressed an interest in becoming a medic.
"They pulled me out of boot camp early and I remained at Great Lakes for several weeks of training as a hospital corpsman because they were badly needed at that time," he said. "I learned to perform some nursing work such as diagnosing and treating patients, administering IVs and giving shots," he added.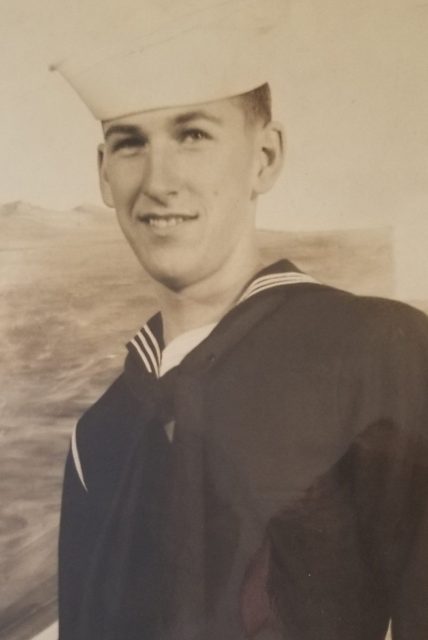 In late summer of 1945, he was assigned to support part of a U.S. Marine division traveling aboard USS Alcor (AD-34)—a destroyer tender of the U.S. Navy. The vessel was sent to the Philippines where intense fighting had essentially ceased, resulting in an unenviable responsibility for Whitehead and his fellow corpsmen.
https://youtu.be/WmdeGk3D1wE
"There was a hospital ship that came in after the invasion of the Philippines and I, along with eight other corpsmen, prepared for shipment back to the states the bodies of about 4,000 service members who had been killed in action," he solemnly explained. "Part of that process was placing the bodies in plastic bags and then putting the dog tags in the mouth of each casualty for later identification."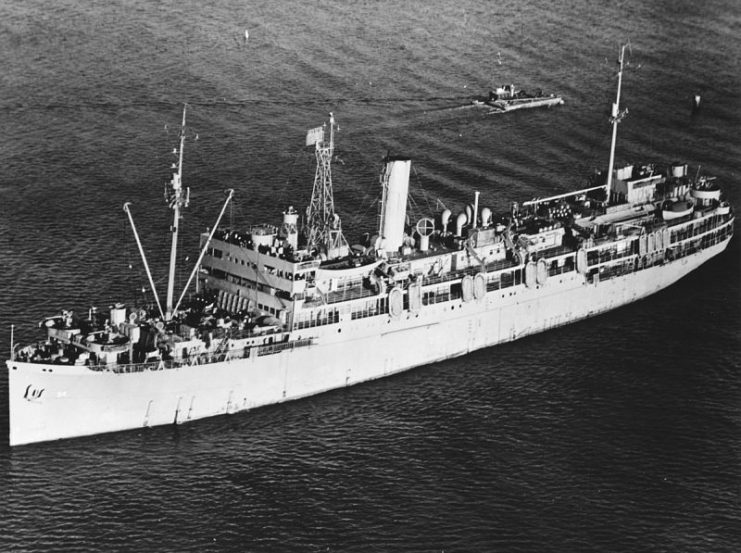 With the surrender of Japan, Whitehead was reassigned in the fall of 1945 to serve with the occupational forces in Japan. His duties found him working in a small building that had been converted into an outpatient clinic near downtown Tokyo.
"The clinic had a Japanese doctor, a Japanese nurse and myself working there," recalled Whitehead. "We established a regular sick call and treated a variety of things to include venereal disease." He added, "We were treated like kings by the Japanese people while we were there—it was almost like we had never been at war with one another."
After spending several months in Japan, he returned to the United States and assisted in decommissioning the medical department of an aircraft carrier. The sailor was then sent back to Great Lakes Naval Training Station since there was a shortage of medical staff at the naval hospital.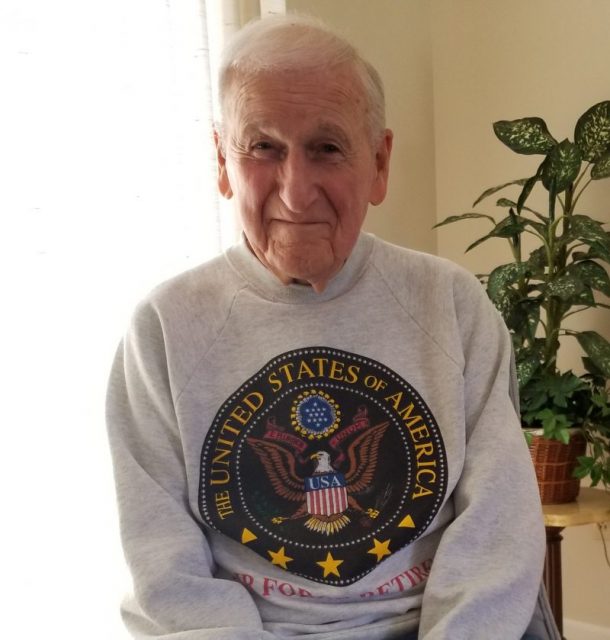 On December 8, 1946, he received his discharge from active duty. The veteran chose to remain in the Navy Reserve and, following his return to Springfield, enrolled in classes at the former Southwest Missouri State University. While in school, he met Luda and the two married on June 1, 1948.
"After being out of active service for a year or so, I returned to active duty with the Navy and was transferred to the Olathe [Kansas] Naval Air Station," he said. "I attended a four-month course in aerospace medicine in Pensacola, Florida, in 1953 and became a medic on flying status."
The sailor remained at Olathe until 1956, at which time he made the decision to join the Air Force because of their robust and growing aviation medicine program. His first assignment was with the 3415th Technical Training Wing at Lowry Air Force Base in Colorado, where his duties included helicopter rescues and transporting patients.
Whitehead's career in the Air Force continued with his transfer to Eielson Air Force Base near Fairbanks, Alaska, in 1962. For the next three years, he was the non-commissioned officer in charge of flight medicine in addition to his regular medical duties such as assisting physicians with surgical procedures and participating in air rescue missions.
"I received orders in 1965 to report to McGuire Air Force Base in New Jersey with the 539th Fighter-Interceptor Squadron," he said. "When I got there, the pilots and support staff were in training for Vietnam." Pausing, he added, "In 1966, a year after I arrived, I chose to retire because I had 20 years of service and I was ready to move back to Missouri so my son could attend college."

The veteran relocated to Jefferson City after he was hired by the Missouri Department of Health as a public health administrator. He remained employed with the state agency until retiring in 1991. The father of two children, Whitehead beams with pride when discussing the 36-year military career of his son, who, prior to his unexpected death, retired from the Air Force after achieving the rank of colonel.
Decades have passed since Whitehead left high school and began a fascinating journey that would carry him across the globe as a member of two branches of the United States military. In retrospect, he humbly stated it was a collection of experiences that provided him with an unanticipated proficiency.
"While I was in high school, I learned embalming while working for a local funeral home," Whitehead said. "I never imagined that within a short period of time, I would be applying some of those skills when working with the bodies of troops who were killed in the Philippines."
Read another story from us: Springboard to NASA – The Flight-path of an Astronaut
He continued, "Having the opportunity to work in flight medicine gave me a baseline of medical expertise that qualified me for a career with the Missouri Department of Health years later. All of this," he concluded, "was enjoyable because I liked taking care of people and the overall atmosphere of working in a medical environment."
Jeremy P. Ämick writes on behalf of the Silver Star Families of America.