General John Sedgwick was a United States military general in the Union Army during the American Civil War. Known as a dependable and brave man, Sedgwick was injured a number of times and was present at the Battle of Gettysburg. In the latter portion of the war Sedgwick was killed in battle, making him one of the highest-ranking servicemembers to be killed in the Civil War. However, his death is remembered for another reason: his tragically ironic last words.
Today, a statue of General John Sedgwick upon his horse, Handsome Joe, honors his legacy.
Born in Cornwall, Connecticut on September 13, 1831, Sedgwick was named after his grandfather who had served as a general in the American Revolutionary War alongside George Washington. Despite his family's military background his high-profile future career in the military, Sedgwick initially worked as a teacher.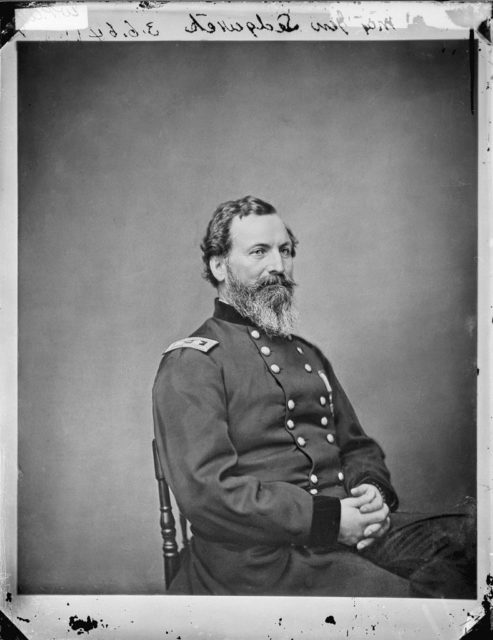 However, this only lasted for two years, with Sedgwick joining the United States Military Academy (West Point) in the 1830s. He graduated from West Point in 1837 and was assigned to the Army's artillery branch as a second lieutenant. Before long, Sedgwick was involved in the Seminole Wars and then the Mexican–American War, where received a promotion to captain and then to major.
Following these actions, Sedgwick participated in the Utah War against Mormon settlers and then the Indian Wars, which saw the US government fight against American Indians.
American Civil War
By April 1861 the American Civil War had began, thrusting the country into chaos and dividing it into two. At this time Sedgwick was a colonel in the military, but had missed early battles of the war – like the First Battle of Bull Run – as he was sick with cholera. Once he had recovered, he was promoted to brigadier general in August 1861 and given command of the 2nd brigade of Major General Samuel P. Heintzelman's division in the Army of the Potomac.
Shortly after, he was given command of his own division.
He quickly became a beloved general by Union troops, who referred to him as "Uncle John." He was known to be a relatively gentle commander and rarely aggressive. Over the next year, Sedgwick commanded his men in many actions, including the Siege of Yorktown and the Battle of Seven Pines. During the Battle of Glendale, which took place on June 30, 1862, Sedgwick received his first wound of the war.
In September 1862, at the Battle of Antietam, Sedgwick's men were ordered to conduct an unprepared mass assault by Major General Edwin V. Sumner. This assault was met by Confederate troops under the command of Major General Thomas J. "Stonewall" Jackson, who inflicted severe casualties on Sedgwick's men.
Even Sedgwick himself was injured, being shot in the wrist, shoulder and leg. This put him out of action until the end of the year.
After his return, he was given command of the VI Corps of the Army of the Potomac. This continued until his death.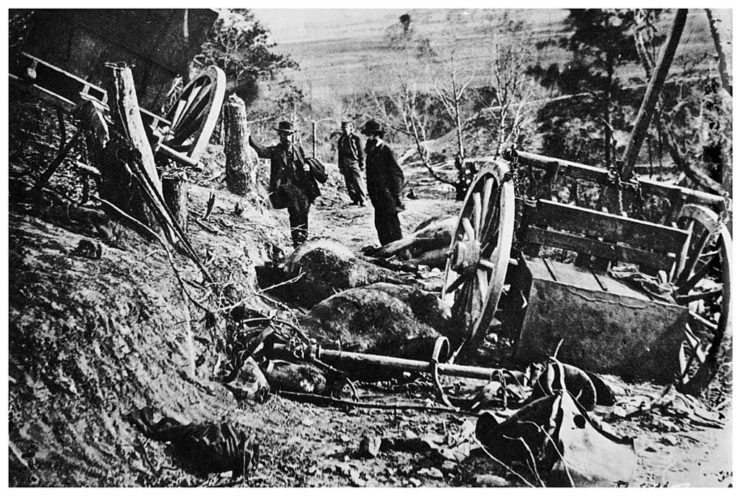 1863 was another busy year for Sedgwick, participating in the Second Battle of Fredericksburg, the Battle of Salem Church, the Battle of Gettysburg and the Second Battle of Rappahannock Station. After all this fighting, Sedgwick had made it known that he was tired of battle and wished to be reassigned to somewhere less demanding.
His last actions were at the Battle of Spotsylvania Court House, which took place in May 1864.
Famous last words
This battle was a result of the inconclusive Battle of the Wilderness, and saw Confederate forces led by General Robert E. Lee clash with Union troops under Lieutenant General Ulysses S. Grant and Major General George G. Meade. The battle cost the United States 32,000 casualties.
In the early stages of the battle, Sedgwick boldly directed artillery placements while bullets whizzed by. These weren't any old bullets either, they were coming from Confederate sharpshooters positioned around 900 meters away. Naturally, Sedgwick's men were weary of these incoming shots and ducked behind cover.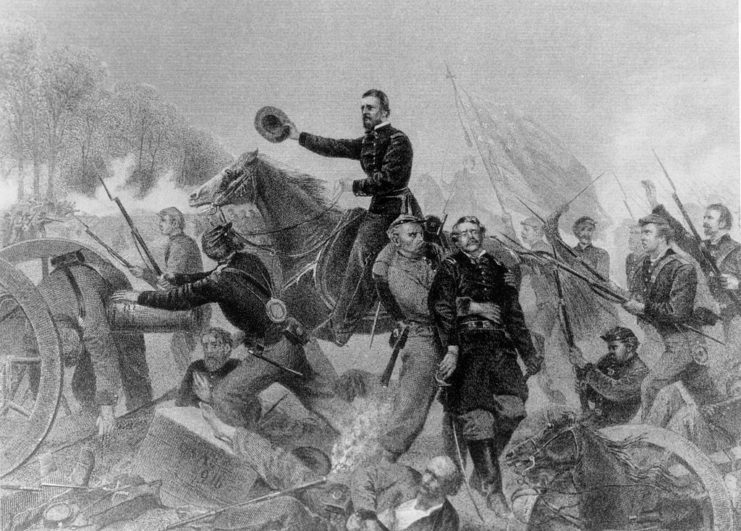 However, despite having first-hand experience of being shot, Sedgwick remained unphased. He reportedly said "What? Men dodging this way for single bullets? What would you do when they open fire along the whole line?" His men, who clearly had superior survival instincts, still refused to leave their cover.
Sedgwick then said, "They couldn't hit an elephant at this distance!" Bang.
Almost as soon he finished this sentence, Sedgwick was shot in the head by a Confederate bullet. The friendly, caring man was dead before he even hit the ground. He was the highest-ranking Union officer to be killed in the Civil War.
More from us: The Mistake That Led To The Confederate Loss At The Battle Of Antietam During The Civil War
His death sent shockwaves through both the Union and Confederates. Even Lee was saddened by the death of "an old friend."