The Office of Strategic Services, better known as the OSS, was the United States intelligence agency during WWII. It was shut down promptly after the war but eventually evolved into the Central Intelligence Agency (CIA).
William J. Donovan was given the task of creating the agency, which was to follow similar lines as Britain's MI6 and Special Operations Executive (SOE). He wanted the ranks to be filled with creative, intelligent, and quick-thinking agents who could spy, infiltrate, conduct sabotage missions and even fight if needed.
The secretive agency crossed paths with many celebrities; here are a few of those who crossed paths with the OSS.d
Moe Berg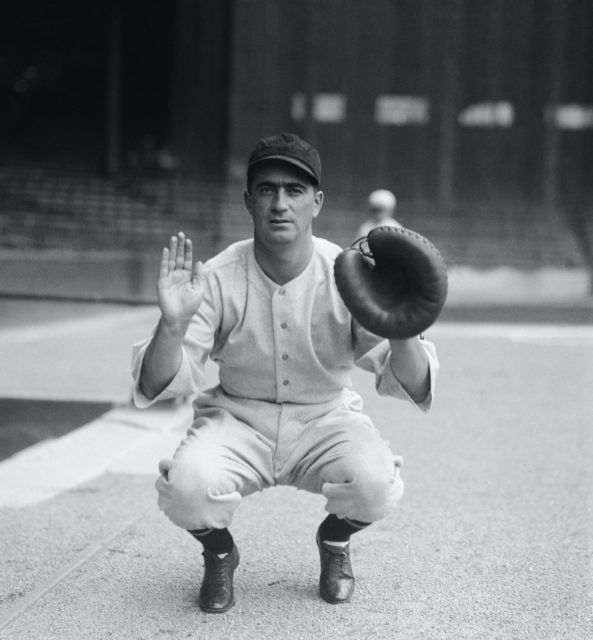 Moe Berg is a legendary American baseball player, although he was an unconventional participant in the sport. Known for being brainy, which allowed him to read up to ten newspapers a day and speak a number of languages, Berg made critical contributions during his service with the OSS.
He was sent to Yugoslavia to analyze resistance groups the US was considering aiding, and later helped slow the Nazi's nuclear program. On one mission in Switzerland, he attended a lecture by a key physicist in Germany's nuclear bomb program. Berg was to listen and deduce whether anything the physicist said indicated that Germany was close to producing a working bomb. If he believed they were, he was ordered to shoot the physicist.
Prior to this, Berg provided the US government with film he captured of Japanese military installations before the war. After WWII Berg carried out some work for the CIA.
John Steinbeck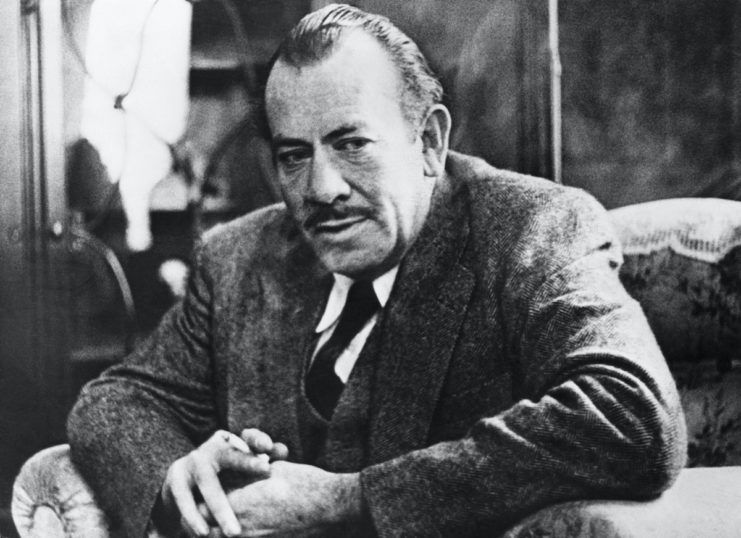 John Steinbeck is a favorite among English teachers for his work as an author, but lesser known is his participation in WWII.
Steinbeck was a war correspondent and member of the OSS. He joined a number of commando raids, even helping to capture Italian and German prisoners with a Thompson submachine gun. In 1942 the author wrote The Moon Is Down, a novel that focuses on a European town that has been occupied by an unnamed country (clearly implied to be Germany) at war with Russia and England.
The townspeople resent their occupiers and eventually push back against them. The novel was translated and distributed by resistance groups all over Europe, hoping to inspire further resistance.
Marlene Dietrich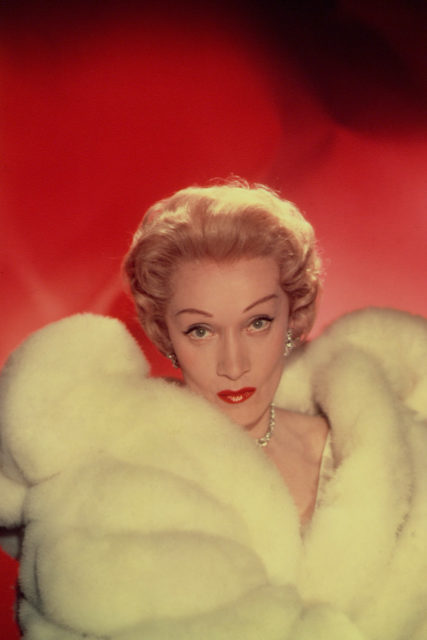 German-born actor Marlene Dietrich was already fighting the Fuhr and his troops before the US had even joined the war. She was offered lucrative deals by Germany's military but she declined them and instead used her own Hollywood salary to cover the costs of getting Jews and other refugees to safety. By the 1940s she had renounced her German citizenship and became an American citizen.
She performed many tours to sell war bonds and frequently made trips to war zones to entertain troops just a few miles from the enemy.
Dietrich worked with the OSS to record songs in German that were designed to demoralize the enemy. Afterward, Donovan wrote to her, saying "I am personally deeply grateful for your generosity in making these recordings for us."
Julia Child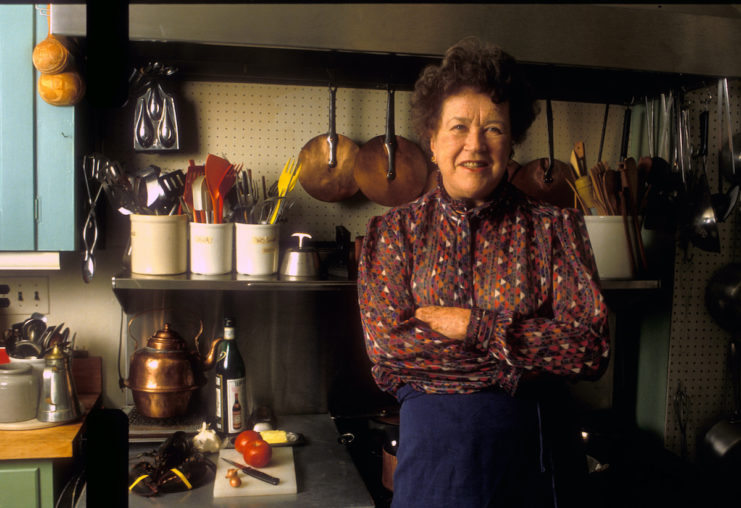 TV personality and cook Julia Child joined the OSS in 1942 as she was too tall to serve in the Women's Army Corps (WACs). At first, she worked for the OSS as a typist, but her experience and abilities led to her working directly for Donovan as a top-secret researcher. She then worked at the OSS Emergency Sea Rescue Equipment Section (ERES) and helped develop a shark repellent to stop sharks from triggering anti-submarine equipment.
Child's then worked for the OSS in Sri Lanka memorizing and cataloging a huge amount of secret communications. She developed her talent for cooking while with the OSS.
John Wayne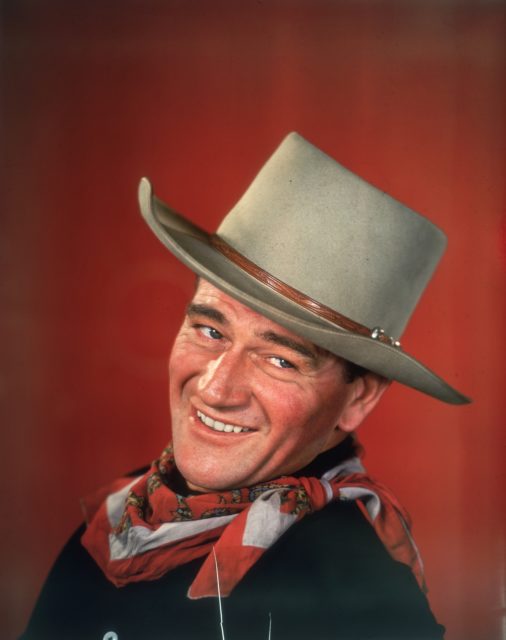 Legendary actor John Wayne did not serve in WWII, something that reportedly followed him for the rest of his life. Even his wife said that his extreme patriotism may have come from the guilt of not serving.
However, his time during the war may be a little more interesting than once thought. After his death, documentation from William Donovan was found thanking him for helping the agency during the war.
It is known that Wayne applied for the OSS and helped Donovan while on a trip entertaining American troops. However, what else Wayne got up to with the OSS, if anything, remains a mystery.