In countless books about unsolved mysteries, the so-called Bermuda Triangle, or the Devil's Triangle as it is sometimes known, usually features prominently.
The concept of the Bermuda Triangle – a triangular area of around 270,000 square miles of ocean between Puerto Rico, Bermuda, and Florida in which hundreds of ships and aircraft have allegedly vanished into thin air – was born after the mysterious disappearance of US Navy Flight 19.
The disappearance of Flight 19 occurred on December 5th, 1945. A total of 14 airmen in five US Navy Grumman TBM Avenger torpedo bombers set out from Naval Air Station Fort Lauderdale, Florida, for a combat and navigation training exercise.
The squadron (collectively called Flight 19) was led by Lieutenant Charles Taylor, who had logged over 2,500 flying hours and had seen action in the Pacific Theater of WWII. The other pilots, while nowhere near as experienced as Taylor, all nonetheless had around 300 hours of experience.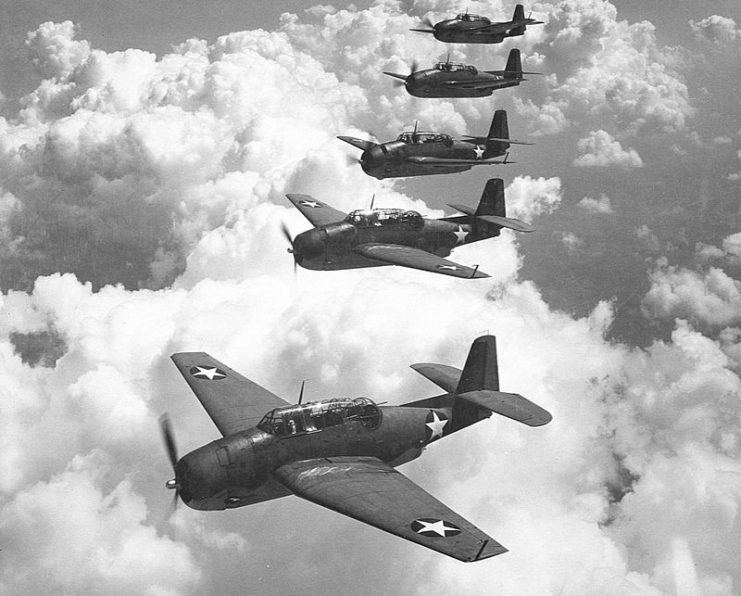 The initial phase of the training exercise went smoothly; the planes successfully dropped their dummy bombs onto two target areas. After this, however, the weather, formerly clear, began to change drastically, and from there things went horribly wrong.
The planes flew into heavy cloud cover, with lashing rain and gusting winds, and Taylor believed his compasses were malfunctioning. Alarming messages soon began to come in via the planes' radios: "I don't know where we are," said one pilot. "We must have got lost after that last turn," said another, sounding anxious.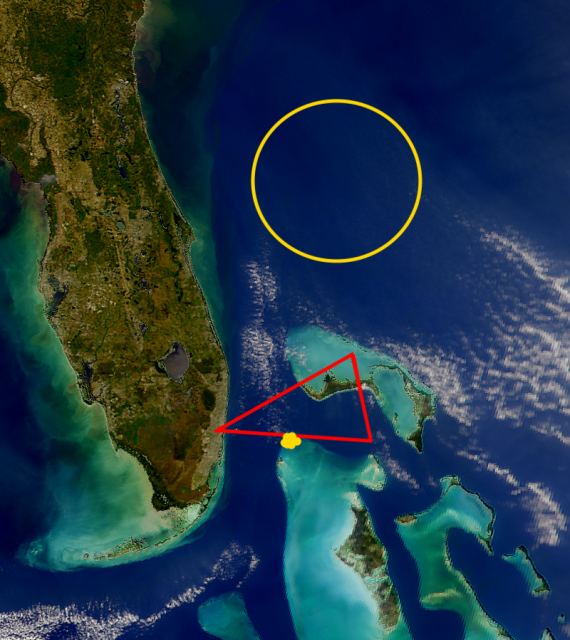 Taylor's voice became increasingly panicked. He reported that he was over land, but that it was broken, and that he thought it was the Florida Keys. Believing himself to be in the Gulf of Mexico, instead of following standard protocol for pilots lost over the Atlantic and heading west, toward the mainland, he instead directed the planes northeast.
As Taylor's planes headed further out into the Atlantic, the radio transmissions started to falter. The last thing anyone heard from Flight 19 was Taylor saying, "We'll have to ditch unless landfall…when the first plane drops below ten gallons, we all go down together," as the planes used up the last of their fuel.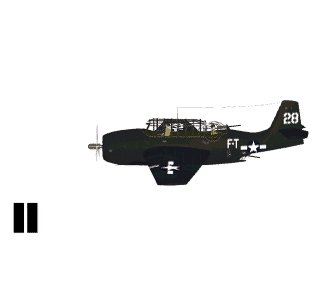 That was the last anyone heard from Flight 19. With the missing aircraft now regarded as lost at sea, the Navy organized a search and rescue mission, with two Martin PBM-5 Mariner flying boats taking off at around 7:27 PM to comb the ocean.
At 7:30 one of the PBM-Mariners sent in a standard radio transmission. It was the last anyone ever heard of it; in an ominous turn, yet another Navy aircraft vanished without a trace that day, along with all 13 crew members who had been on board.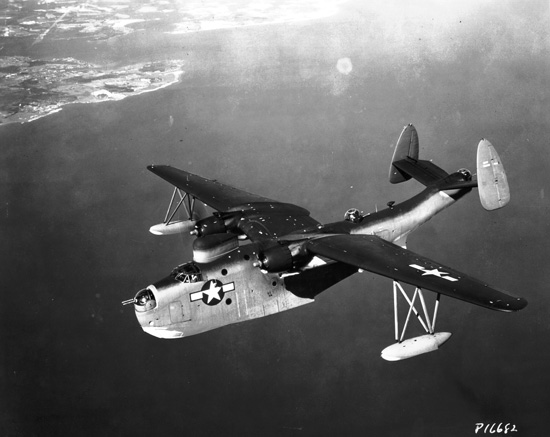 Despite extensive searching over the next few days, weeks and months, neither the wreckage of the five Avengers or the PBM-Mariner, nor the bodies of the 27 airmen were ever found.
The PBM-Mariner, however, was suspected to have exploded in mid-air shortly after takeoff; a nearby ship reported seeing a fireball in the distant sky around the time the PBM-Mariner sent its final transmission.
As for Flight 19, though, nothing was ever found. And while it was a near certainty that the planes simply ran out of fuel, crash landed at sea, and were swallowed by the ocean, that certainly didn't stop a number of conspiracy theories from springing up about the region in which Flight 19 had disappeared.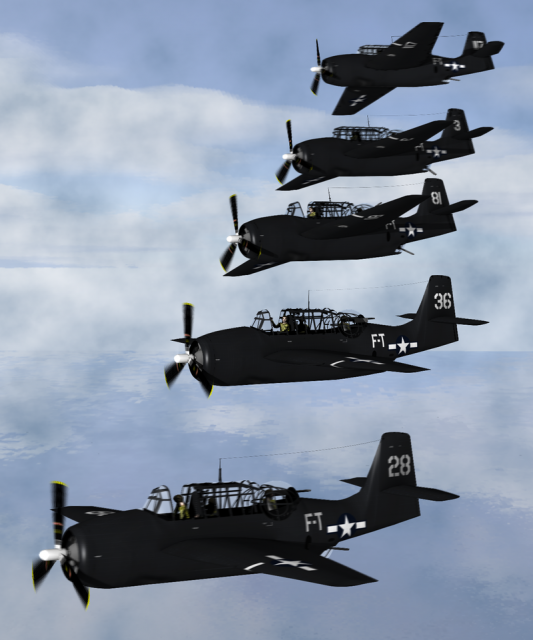 While Flight 19 and the PBM-Mariner weren't the first aircraft to vanish without trace in this area, they were some of the first to make headlines because of their disappearance. With this area now in the media spotlight, whenever other aircraft or seafaring vessels disappeared in this vicinity, they made headlines.
In 1963 a journalist named Vincent Gaddis published a sensationalist piece called "The Deadly Bermuda Triangle" in a pulp magazine – and the name "Bermuda Triangle" soon caught on.
All sorts of outlandish theories were soon doing the rounds, and the number of ships and aircraft that had disappeared without a trace in the Bermuda Triangle was grossly inflated, with many simply being made up.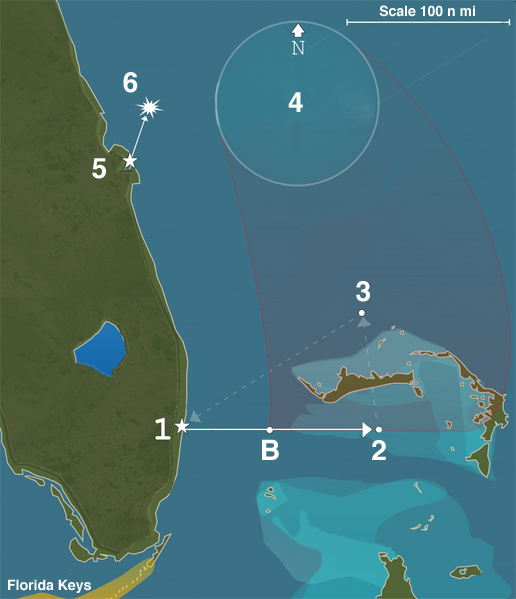 Photo above: 1. Leave NAS Fort Lauderdale 14:10 on heading 091°, drop bombs at Hen and Chickens shoals (B) until about 15:00 then continue on heading 091° for 73 nautical miles (140 km); 2. Turn left to heading 346° and fly 73 nautical miles (140 km); 3. Turn left to heading 241° for 120 nautical miles (220 km) to end exercise north of NAS Fort Lauderdale; 4. 17:50 radio triangulation establishes flight's position to within 50 nautical miles (93 km) of 29°N 79°W and their last reported course, 270°; 5. PBM Mariner leaves NAS Banana River 19:27; 6. 19:50 Mariner explodes near 28°N 80°W.
Soon books were being published on the topic, punting theories about the Bermuda Triangle in which anything from aliens and UFOs, to sea monsters, to ancient technology, and to the lost city of Atlantis, was being used to explain the alleged mass disappearances of ships and aircraft in the region.
Charles Berlitz published the most successful of these books; his 1974 book simply titled The Bermuda Triangle sold over 20 million copies. The disappearance of Flight 19 even made it into a Steven Spielberg movie – he filmed a scene in Close Encounters of the Third Kind which depicted the crew of Flight 19 being abducted by aliens.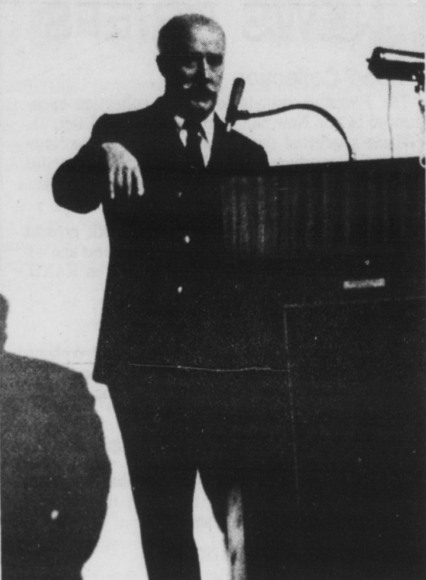 The truth of the matter, though, is far less exciting and disappointingly unremarkable. While it is true that Flight 19 and the PBM-Mariner disappeared without a trace in the Bermuda Triangle in 1945, recent investigations have shown that no more vessels or aircraft have disappeared in this area than in any other part of the ocean.
Read another story from us: Seventy Year Old Mystery Finally Solved
Most of the hype consists of made-up information and sensationalized stories which, during the decades of the Cold War in which paranoia about secret weapons was rife, spread like wildfire. While most of the claimed disappearances linked to the Bermuda Triangle have since been debunked, the fate of the US Navy's Flight 19 and the PBM-Mariner remain a mystery.