T.E. Lawrence, better known as Lawrence of Arabia, owned a 1929 Brough Superior SS-100 motorbike, nicknamed George VI. It was one of 10 motorbikes on display in Clouds Hill, Bovington to commemorate 100 years since Lawrence's involvement in the Arab Revolt of World War I.
It was customized to fit Lawrence's height, with the top of the fuel tank cut away to allow for the lower saddle. That motorbike is still locally owned and ridden.
Lawrence owned seven of the bikes manufactured by hand by George Brough of Nottingham. They were expensive machines, costing £100 to £185 – the equivalent of a year's wages or the price of a small house in the 1920s.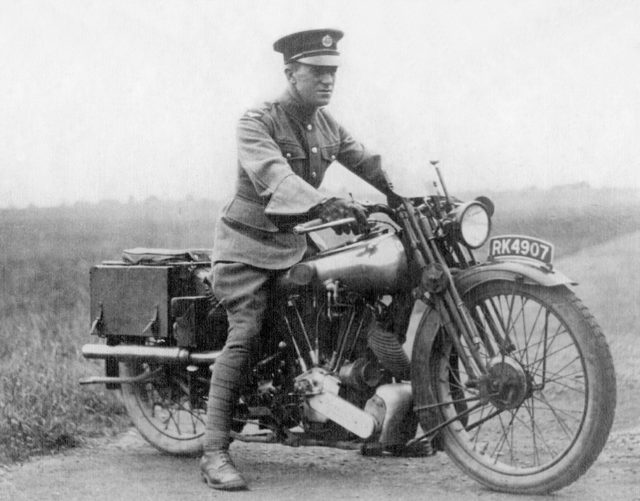 Lawrence came to Clouds Hill after enlisting in the Tank Corps in 1923. George VI was a gift from George Bernard Shaw and his wife Charlotte in 1929, after Lawrence returned from his duties in India. He was uncomfortable with such generosity, though, and insisted on paying for the bike himself.
One of Lawrence's first trips on George VI would have been to Clouds Hill; he often traveled between Plymouth and London as well. He could make the 235 mile trip in under 5 hours while traveling in excess of 90mph. Lady Nancy Astor was also seen riding pillion through Plymouth, where she was an MP. This was a source of bemusement to the locals.
While riding George VII, Lawrence was fatally wounded on May 13, 1935, just a few hundred yards from his Clouds Hill home.