War reenactments are not a new thing by any means. From Shakespeare recreating famous British battles in his historic plays, to put upon the stage, to Civil War reenactments occurring in the United States as soon as just a few years after the war's end, the public likes a good war story. The drama and ultimate victory is something to be celebrated, amid the realities of death and gore. Some scholars say we reenact these moments in modern times in order to understand them, but some say it's just how it's always been.
Regardless of the reasoning behind it, for war and military enthusiasts, and even just history buffs, war reenactments are not only an educational experience, they're also great entertainment. If you're looking for nothing but the best of the best, here are the top spots you'll want to visit, where the experience is just about as authentic as it possibly can be.
D-Day On American Soil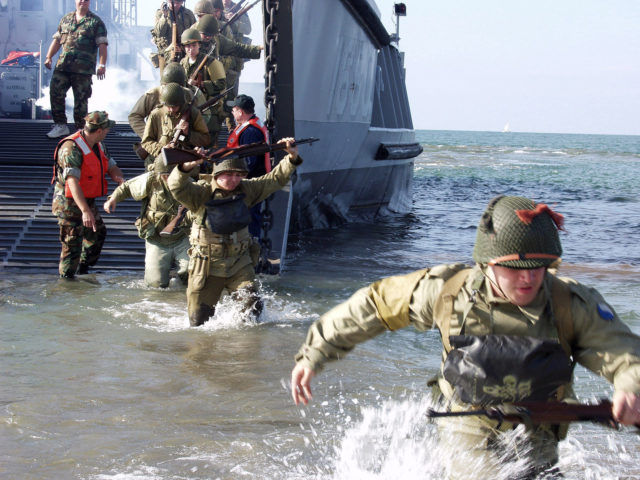 In Ohio, there's the annual D-Day Conneaut. Yes, it's a reenactment of the D-Day you're thinking of, but it takes places thousands of miles from the actual D-Day location. Each summer, more than 1000 actors from all over the United States and Canada come together to recreate with superb accuracy the events of D-Day on the shores of Conneaut, Ohio.
The reenactors assure spectators that the long beach and terrain are very similar to what you would find in Normandy. Last year, they attracted nearly 25,000 viewers, all impressed by the authentic vehicles, original equipment, and uniforms used.
World War 1 in Pennsylvania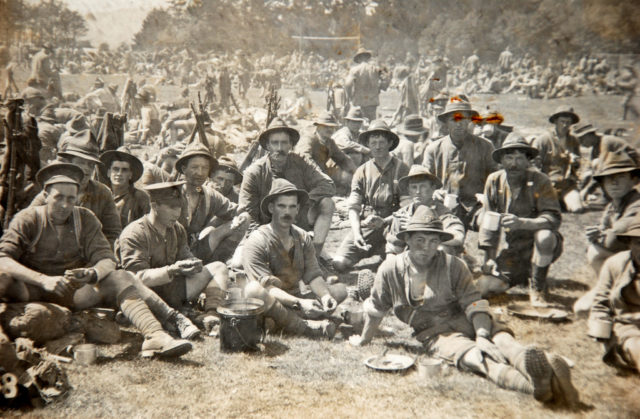 The Great War Association creates an entirely immersive experience for visitors, with a strikingly realistic battlefield on a 100-acre plot in Pennsylvania. With trenches, no-man's land, barbed wire, sandbags, bunkers and more, you'll think you've been dropped right into World War I.
The area represents the western front in 1917 and nearly every member country of the war is represented, not just Americans. You'll find actors portraying units from Great Britain, Germany, France, Russia, Australia, Canada, and the Austro-Hungarian Empire as well. The actors are completely immersed in the experience as well, from the time of their arrival, until they leave, never breaking character as they dress, eat, sleep and live just like soldiers on the front lines.
The American Civil War – Now In Europe, Too!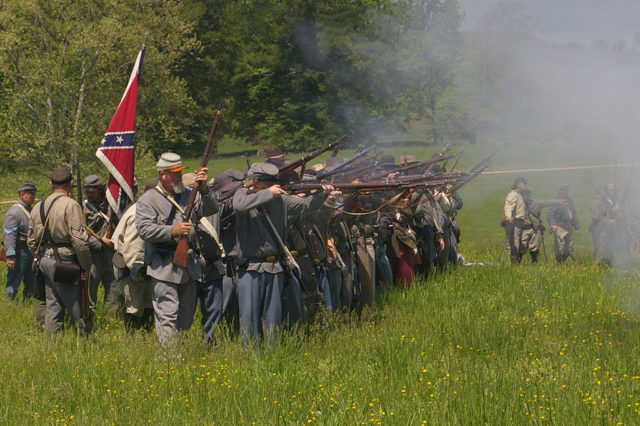 Of course, there's no war Americans like to reenact more than the Civil War. You'll find hundreds of reenactment groups all over the Eastern half of the United States, constantly putting on week-long shows during all weather, year-round. Especially in the South, where the Civil War is even more romanticized, you'll find entire celebrations regarding Civil War-era culture, with women in hoop skirts and all.
However, an interesting trend is popping up, as Civil War reenactments are going global. From Rome to Russia, you'll find them just about everywhere. It's especially true in Germany, where some residents feel a kinship with the American war, as a high number of German immigrants participated on the Union side. In fact, it's reported that Robert E. Lee even said that, if the Union didn't have the Germans, the South could easily win.
English Warfare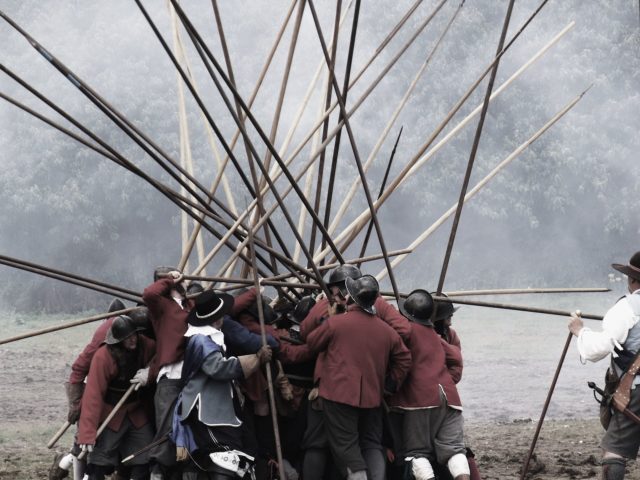 If you'd rather travel further back in time, Buckingham's Retinue Re-Enactment Group puts on events all through the summer months depicting medieval English battles, including the Wars of the Roses, and Tudor life. All of their events take place in the United Kingdom.
The largest Wars of the Roses re-enactment is performed by the award-winning Medieval Siege Society, with about 600 members. They work closely with the National Trust, an English heritage organization, and they assist in television and film productions.
Ancient Rome in Britain and Beyond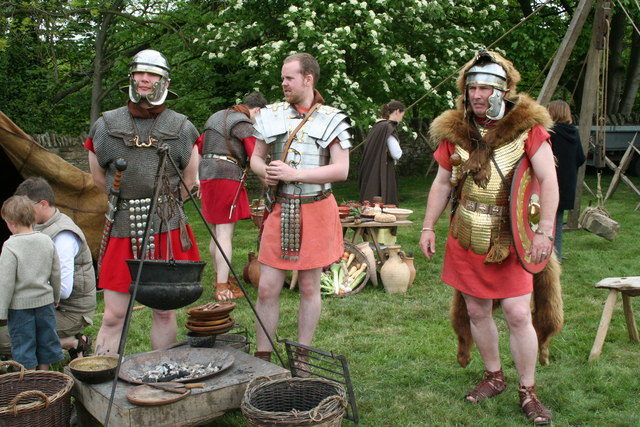 If you're interested in even earlier warfare, you're also in luck. The Ermine Street Guard reenacts Roman conflicts as early as 50 A.D. In addition to giving displays regarding the Roman entry into Great Britain, the group also travels around Europe, giving demonstrations at sites that are significant in Roman history.
All of the armor and weapons are made in the historically accurate way, as much as is possible. They even consult with archaeologists and other experts to ensure that their recreations are correct. One of their big achievements? The creation of the first reconstruction of a goat skin military grade tent made for eight men.
The Vikings

Based in Great Britain but not solely working there is The Vikings, a society which puts on reenactments of (you guessed it) Viking combat. This well-regarded group is known as the oldest and largest Dark Ages society in the country. They also don't limit themselves to merely Viking combat but also display various aspects of Saxon, Celtic, and other similar cultures.
The group has spread to include chapters outside Great Britain, with chapters in North America and continental Europe. They are additionally the organizer of an enormous Battle of Hastings reenactment.
Reenactments In Asia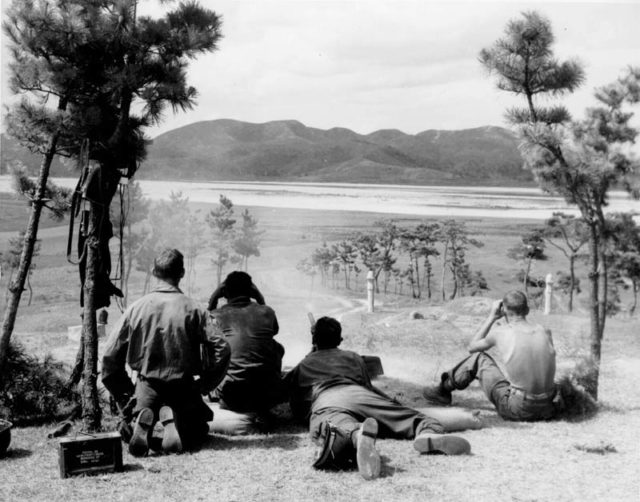 Most recently, on Sept. 22, South Korean and U.S. reenactors banded together to put on a very realistic reenactment in Waegwan, South Korea. The event coincides with the 66th anniversary of the Korean War, and portrayed the Naktong River conflicts. South Korean aircraft are even present at the event, as the Korean War was the first to use jet aircraft.
This year is not the first that the reenactment has taken place. In the past, it's attracted more than 20,000 spectators. As the war is still fresh for many of the veterans still alive today, the event was a solemn one, but still celebrated South Korea's current prosperity and freedom.
If your interest in war history extends beyond mere spectatorship, many of the reenactment societies listed above, as well as many others not covered, extend membership to just about anyone with an interest and the skills and knowledge to show they have what it takes to perform accurately.
Even those who prefer to work behind the scenes, building props or working to create a historically accurate "set" have their place.
Whatever your preferred time period, whatever your preferred war, you can easily find reenactments occurring all over the world, regardless of if you're actually in the country where that war took place.