The M4 Carbine is the primary infantry weapon of the United States Armed Forces. It replaces the M16 Assault Rifle, which is longer and heavier. The M4 is air-cooled and gas-operated. It was introduced into service in 1994 and is used by many armed forces in many countries.
The M4 is magazine-fed and fires a 5.56×45mm cartridge. It can fire three rounds in a semi-automatic burst, and a variant, the M41 can operate fully automatically as well. An M203 grenade launcher can be mounted on the M4.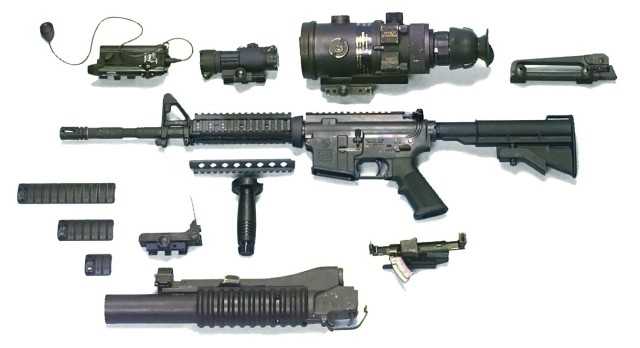 The M4 Carbine has several advantages over the M16. It is small, light, accurate and can be used in close combat. The disadvantages are that it is not completely reliable and requires a lot of maintenance. If it is not constantly maintained, it will malfunction. It does not cope well in sandy environments, such as Iraq and Afghanistan. Even so, 94 percent of soldiers rated the M4 highly.
https://www.youtube.com/watch?v=56l5_c-1czo