War History online proudly presents this Guest Piece from Jeremy P. Ämick, who is a military historian and writes on behalf of the Silver Star Families of America.
Clifford Holt has become something of a local celebrity in and around the community of New Bloomfield, Mo. He enjoys escorting the area children safely to school by serving as a crossing guard and, many years previous was the town's first black chief of police.
Now 91 years of age, the veteran of World War II displays no signs of slowing down and is often found in a local convenience store swapping stories about his days in the military over a cup of coffee with several of his close friends.
Born in 1925 in the near forgotten Callaway County town of Dixie, Mo., Holt recalls coming of age in a small black community and attending a local school held inside a building that he describes as little more than "an old house."
"When I graduated the eighth grade, I went to work on a farm, that is until I turned 18 and got my draft notice in the mail," he recalled.
The young man then traveled to St. Louis to take a physical and, while undergoing the military induction process, was asked whether he wanted to become a soldier or a sailor.
"I told them that I wanted to be in the Army so they put me in the Navy," he chuckled. "That's how they did things back then."
With his branch of service now identified, Holt was transferred to Norfolk, Va., to complete several weeks of basic training.
"When I was in Virginia, they were working on the boat that I was supposed to be assigned to," said Holt. "So while that was happening, they sent me to a Navy base in (Norman) Oklahoma until it was finished being built and it was time for me to report to the ship."
During his stay at the base in Oklahoma, the sailor attended a naval gunnery school and because of his ability to hit the targets, was appointed to serve as the rear gunner aboard his new ship.
According to naval records, the USS LSM-498 was completed by the Brown Shipbuilding Company and launched on April 7, 1945, followed by its commissioning a month later. The ship, Holt explained, was classified as a "Landing Ship Medium (LSM)" and designed to transport troops and cargo in support of the war effort in the Pacific.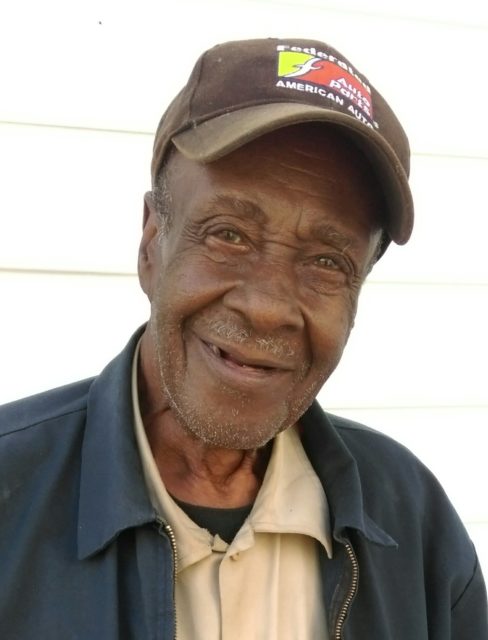 After commissioning, the ship was sent to support U.S forces in the Battle of Okinawa—an 82-day long campaign that became the largest amphibious assault of World War II. During this battle, Japan lost more than 77,000 soldiers with the Allies suffering the loss of more than 14,000 of their troops, according to Jonathan Mirsky's book "Okinawa: Why They Chose Death."
As Holt recalls, one of the greatest threats to the safety of the men aboard the LSMs were often the attacks that came from Japanese aircraft; however, he added, though he was prepared to defend the ship from an aerial attack with his 20mm gun mounted on the stern, it never became a necessity.
"We went over there to fight but most of the time the Japanese planes were so far off you could hardly see them," he said. "The biggest threat we encountered were those stormy seas—they seemed worse than a tornado. Those waves would push you way up in the air and then would drop out from under you and slam the ship down into the water. Let me tell you, that just about made everybody seasick."
At the close of their service in Okinawa in June 1945, Holt's ship and the "291 LSMs commissioned were preparing for the invasion of Japan," wrote William Craighead in his book "All Ahead Full: World War II Memoirs of an LSM-215 Veteran."
On August 9, 1945, Holt recalls their LSM operating along the southern coast of Japan when they witnessed a historic event that prevented the U.S. from having to invade the mainland of Japan, a military operation that would possibly have been the bloodiest engagement in modern history.
"We were close enough to see when they dropped the second atomic bomb (on Nagasaki)," said Holt. "That was really something to see," he added.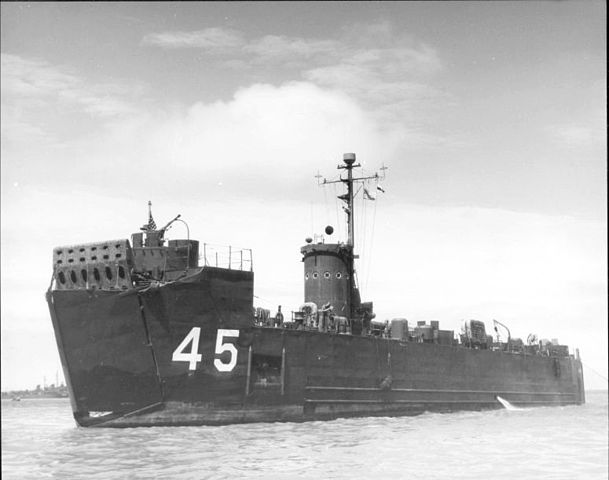 Days later, following the Japanese surrender, USS LSM-498 remained in the Pacific as part of the cleanup and occupation of Japan until April 1946, at which time they returned to San Diego where Holt was mustered out of the Navy. Returning to Mid-Missouri, he was married, raised two children and operated a truck until suffering a heart attack when in his mid-40s.
"I then went to work as a deputy for Callaway County for several years until I was hired as the chief of police for New Bloomfield, which I did for 28 years," he said. Since retiring nearly 30 years ago, he has remained actively engaged with the community by serving as a crossing guard for the New Bloomfield School.
With all the veteran was able to see and experience during his months of service that carried him across the Pacific during a time of war, he proudly exclaimed that the most memorable moment of his service was being able to demonstrate his marksmanship abilities while in his military training.
"Yes, the one thing the military taught me was that you'd better learn to respect others or they're going to give you a hard way to go," he grinned. "But mostly, what I'm proud of is that I showed them how I could shoot a gun."
He added, "I qualified by hitting the airplane target the first time around (in training) and that's why they made me a gunner. It was probably because of all of the rabbit hunting I did back when I was a kid that I was good at it—or at least I thought I was," he chuckled.
All photos provided by the author.