War History online proudly presents this Guest Piece from Jeremy P. Ämick, who is a military historian and writes on behalf of the Silver Star Families of America.
"The Grapes of Wrath" by John Steinbeck is a novel that paints a gloomy picture of a family leaving their Oklahoma roots during the Great Depression to seek work and the promise of opportunity in the state of California. As local veteran Al Davis notes, it was a book unnecessary to read since his family experienced it firsthand. It was circumstances, he added, that he was later able to escape through service in the military.
Born in Iowa, Davis was raised in Oklahoma until his family loaded their 1927 Dodge and followed thousands in a migrant caravan to California. For several years, his family toiled on farms harvesting "grapes, tomatoes, cherries—you name it," he said.
"I dropped out of school in the ninth grade to work and when the war came on in 1941, my family went to work in defense plants," said Davis. "I was itching to get in the war but was too young at the time, but I was able join the Merchant Marines in June 1945, when I was only 16 years old."
As Davis explained, there was no formal training program involved with his enlistment, instead, he simply went to his local union hall, applied for "seaman's papers," and then awaited assignment to a ship.
He soon began sailing on tankers out of the harbor in San Pedro, Calif., making trips to and from sites in Alaska to deliver fuel for Texaco. In December 1945, he recalled, the ship he was serving aboard "ran up on a tidal wave" and ended up stuck on rocks along the shoreline, requiring the Coast Guard to free the ship.
"I remember that we pulled into Seattle on January 13, 1946, the day I turned seventeen," said Davis. "I decided to enlist in the Army because I thought it would be better than freezing in the Merchant Marines," he grinned.
Assigned to the U.S. Army Air Forces (which many veterans of the era continued to refer to as the Army Air Corps), Davis completed his basic training in Texas and then traveled to Boca Raton, Fla., to complete 16 weeks of electronics training. From there, he was sent to Japan.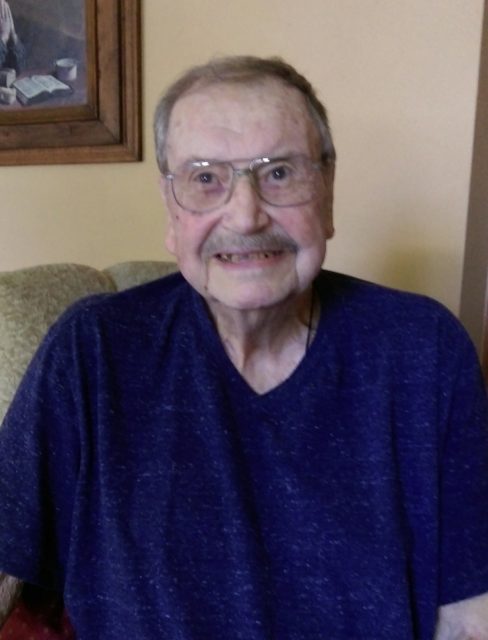 "I went through another 16 weeks of training in Japan and was assigned to the 7th Radio Maintenance Team," said the veteran. "I traveled to different places in the region to work on radar equipment."
On September 18, 1947, Davis clearly recalls, his Army service ended because this was date the U.S. Army Air Forces transitioned to the United States Air Force. After nearly two years in Japan, first as a member of the Army and later with the Air Force, Davis finished his enlistment and returned to California.
He briefly went to work in quality control for the Hughes Aircraft Company in Culver City, Calif., but when the Korean War erupted shortly thereafter, he made the decision to enlist in the Navy in November 1950 after friends and coworkers told him of the opportunities for advanced electronics training.
"Instead of going to Korea," said Davis, "they sent me to the Sand Point Naval Air Station in Seattle. We were a transport squadron with one airplane and 92 men and I spent two years there." He disappointedly added, "But I didn't get much training there, though."
His next duty assignment was with a patrol squadron in Hawaii, with whom he completed the remainder of his enlistment. Since he did not receive the electronics training he initially requested when joining the Navy, he agreed to reenlist under one condition—they provide him the training.
"They sent me to Memphis (Electronics Training Program actually located in the nearby community of Millington, Tenn.) for the 42-week school and it sure was tough," he grinned. "I sure didn't set the world on fire during that school."
With an in-depth education in electronics now under his belt, Davis was assigned to the USS Orca, a seaplane tender stationed in Hong Kong. This was followed by his assignment to the USS Boxer, an amphibious assault ship on which he served for two years.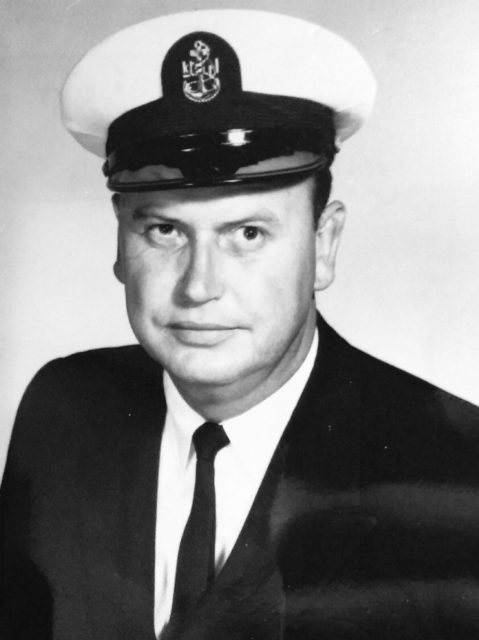 "In 1959, they sent me back to Memphis, this time as an electronics instructor," said Davis. "I guess they figured with all of the flunking I had done there before, I had learned enough to teach it," he chuckled.
After four years of teaching, he was sent to the Naval Air Mobile Technical Training Unit in San Diego, where he finished out his naval career teaching electronics on navigation systems for helicopters.
Years previous, while teaching electronics in Tennessee, Davis encountered a friend that taught electronics at the former Linn Technical College (now State Technical College of Missouri). During their conversation, his friend informed him that once he left the Navy, Davis could get a job teaching there.
"My first wife passed in 1967 (the same year he retired from the Navy) and I had a one-year-old son to raise," he said. "I figured that Mid-Missouri would be a good place to raise him so I got a job teaching there."
Following 21 years of teaching, he retired from Linn Technical College in 1988. In later years, he went on to serve a decade as president of the Jefferson City (Mo.) Veterans Council in addition to commander of the Veterans of Foreign Wars post in St. Martins, Mo.
Davis has since remarried and continues to enjoy retirement at his home in Jefferson City; however, the former sailor acknowledged that military became an instrument of his success in life, whereby he was able to reach academic heights that might have otherwise remained unattainable.
"I came from being a ninth grade dropout and got a terrific education," he declared. "All of my education came from the military and because of that, I later had the opportunity to teach college."
His wife, Katie, said, "I think his entire life has been exceptionally interesting—going from "The Grapes of Wrath" to the service providing him a wonderful education." She proudly added, "His story is just fascinating."