"I wish I had some family to show." – Ted told a group of marines gathered around him at RM Chivenor, after they had presented him with the latest set of gifts, to add to what was becoming an extensive collection from our journey so far.
That night, after enjoying a few of Ted's 'dits' over a few too many beers, Kristian and I came to a decision with no regard for reality or consequences. Perhaps it was the time we'd spent amongst the 'can-do' attitude exemplified by the marines while directing 'Royal', but we were determined that Ted would have people to show. He would have an audience for his recent adventures, and a sold out one at that.
It was an honour to put on something like this for a man we respect so much. Ted has become a friend to us over the course of making 'Royal', and it was more than moving to see so many friendly faces in the audience, all gathered to celebrate the life of a man, who in a lot of cases they didn't even know.
So who is Ted Owens? Ted left his home of Pembroke Dock in West Wales at the age of 18, to train in the hardest military school of all in Achnacarry, Scotland. There, he became a Royal Marine Commando. At the age of 19 Ted found himself on the front line of the D-Day landing crafts. Whilst taking cover on the beach, Ted found a useful vantage point in the tracks of a tank. From there he, "must have done quite a bit of damage." as the German's response was a shell to the turret of the very tank Ted was using for refuge.
When his body was found on the beach he was initially thought dead, until – "they flipped me over, and my eyes moved." They were the only things that could move as it turns out, and even after being patched up and sent back to his unit to see the rest of the war out, Ted still carries shrapnel from that tank and shell with him today.
There are other stories of war-wounds and heroism surrounding Ted of course; even a few tales of nihilism hang in the air if you dig deep enough. But Ted has little time to indulge either. He is deeply committed to what he calls, "the brighter side of life." – and is never more content than when recalling moments of wartime mischief. Sneaking out of hospital windows during recovery and mimicking the sound of a booby trap to avoid getting caught while exercising his light fingers, spring to mind as some of my favourites.
We organised this premiere event for the same reason we accepted the responsibility for producing 'Royal'; we wanted to spend more time with Ted. He is a leading man in every sense of the words, he is a star among a constellation that are fast burning out, and yes, he is our hero as corny as it sounds.
We hope to go on toasting our adventures with Ted as we did during the premiere, for many years to come, and we hope many more people get to know him through 'Royal', which will be released online very soon.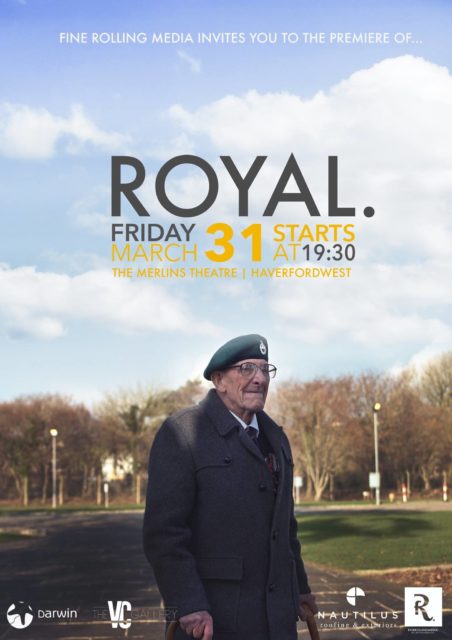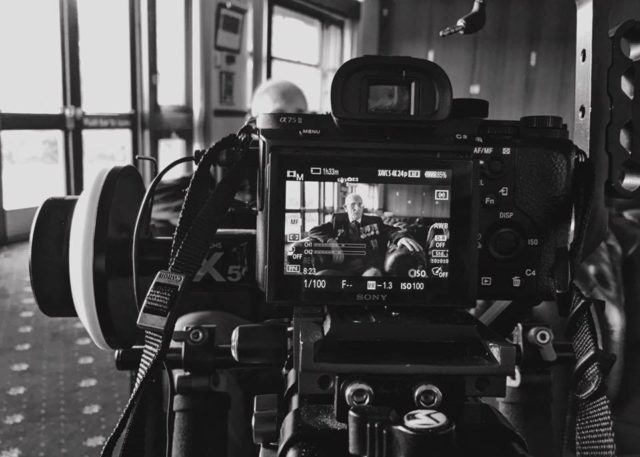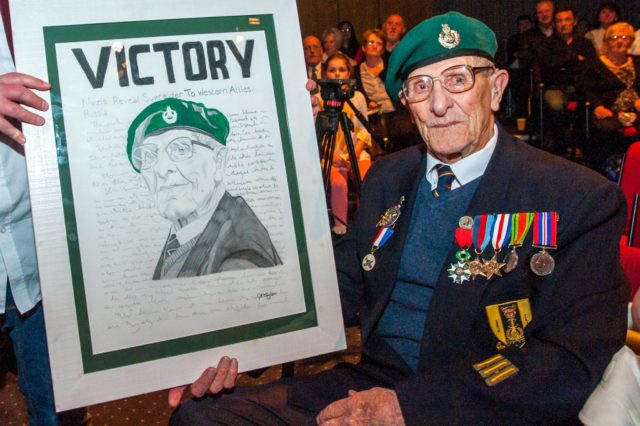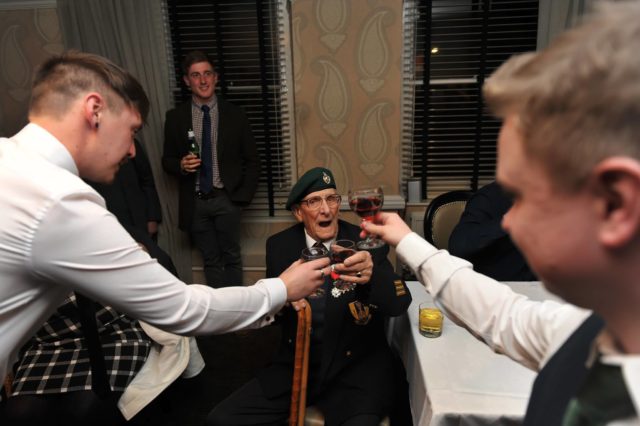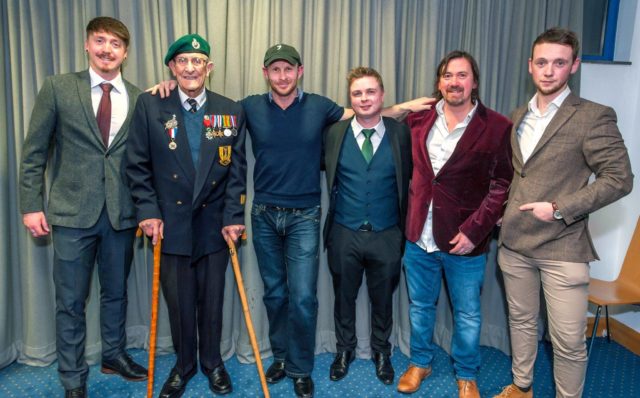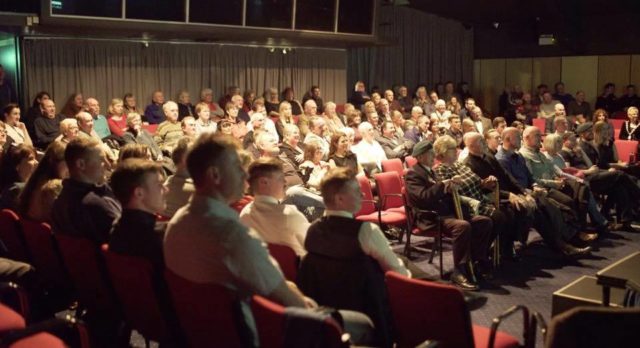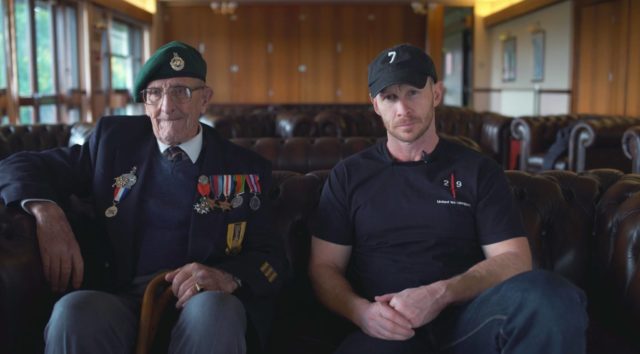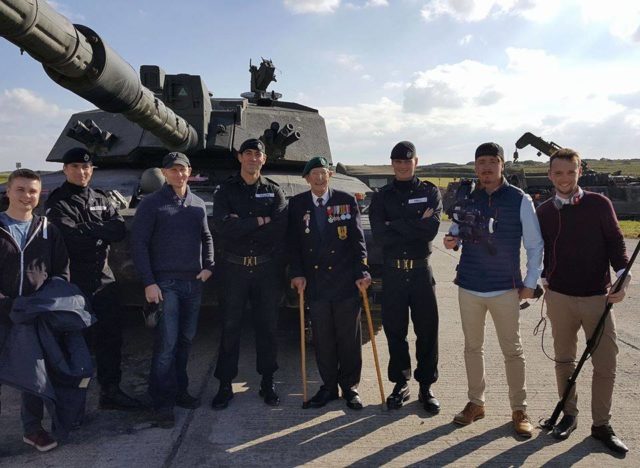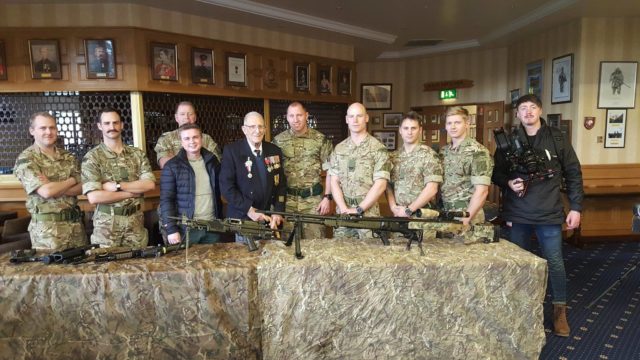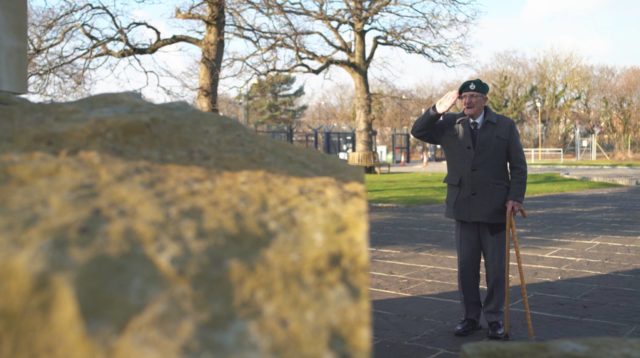 Credit for all photos: Fine Rolling Media and Pembs Photos.
'Royal'
A Documentary by Kristian Kane & Lewis Carter
Produced by Fine Rolling Media
Ninety-two year old Royal Marine Commando attends his own Film Premiere
Lewis Carter, 05/04/17