Krieg 1916 is an ongoing project run by Hendrik Jan Vermeulen about the impact of war. The project is called Krieg because it is a statement made in a language obviously connected with the phenomenon – as Krieg is the German word for War – and 1916 because that's the year an ancestor of Hendrik Jan met his fate in the 'Great War'.
The motivation for this project is my granduncle Bernhard Kronauer, an Unteroffizier (NCO) in the Imperial German army. He died in 1916 on the eastern front, after two years of hard fighting in France. For me, Bernhard Kronauer stands for the 'universal soldier' who fought for what he believed was right and made the supreme sacrifice in doing so. In addition, my father fought in the German army during the Second World War as a Dutch volunteer, following in his German ancestors' footsteps. He survived the war but the trauma he sustained was a dominant factor in our relationship, and has had a major impact in my life.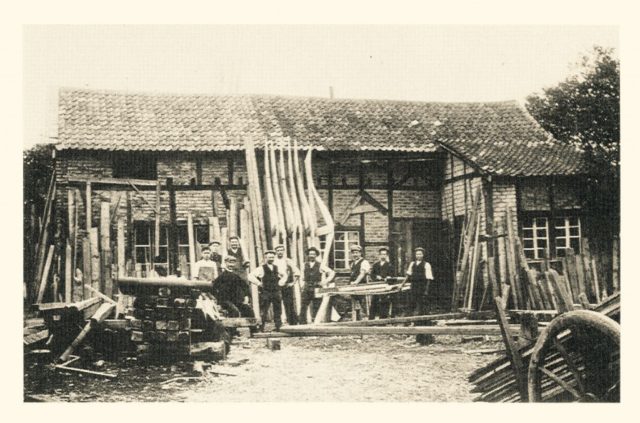 Being a descendent of these men who fought for Germany I feel a certain responsibility for what happened during the two World Wars. As a European and a world citizen I, therefore, want to do my part to keep alive the memory of the suffering war brings. By doing so we may remember what happens when we let nationalism and intolerance prevail.
With Krieg 1916 I want to stimulate the public debate about our common responsibility for peace. I aim to do this by creating a platform on the Krieg 1916 website for sharing thoughts and artistic/creative concepts about the impact of war. Besides being an archive of Bernhard Kronauer's (military) life, a blog about my endeavors during this project and a discussion forum, the site is also a web shop for project products.
On September 17, 2016 – exactly 100 years after my granduncle was killed in combat – the album 'Krieg' was released on vinyl and CD. For this album, I composed music to contemporary German WWI poetry that is performed by several singers and musicians from Germany, Holland, Belgium, England and by myself (on guitars).
Click here for sound samples of Krieg.
Hear all sound samples and buy the digital version of Krieg on Hearnow !
Here's the first clip from the album. 'Abschied' by Alfred Lichtenstein.