War History online proudly presents this Guest Piece from Jeremy P. Ämick, who is a military historian and writes on behalf of the Silver Star Families of America.
When Lohman area veteran Gus Fischer graduated from Russellville High School in late spring of 1956, he recalls a job market limited for young persons striking out on their own. During conversations he shared with older brothers who served in the military, Fischer decided an enlistment in the Navy might provide him not only an early footing in his post-high school career, but afford him the opportunity to see some of the world.
"The Navy had a program at that time called 'Kiddie Cruise,'" said Fischer. "It gave you the opportunity to sign up as soon as you turned 17 years old and serve a three-year enlistment instead of four, getting out of the service when you turned 21 years old."
Enlisting on July 9, 1956, the day after he turned 18, Fischer traveled to the former U.S. Naval Training Station at Bainbridge, Maryland, where he completed several weeks of basic training. From there, he was sent to Newport, Rhode Island, for storekeeper school.
"My older brother who had been in the Navy told me that if I joined, I should become a storekeeper," Fischer explained. "The training basically introduced me to the organization and operation of the Navy's procurement system, including how to acquire, store and transfer various supplies."
He completed his initial training in December 1956 and returned to Lohman for a brief period of leave. In January 1957, he traveled to San Francisco to report to his first duty assignment aboard the USS General A.E. Anderson—a troop transport ship that had seen service during both World War II and the Korean War.
"The ship carried not only a complement of sailors, but we hauled troops and their dependents to different duty assignments in the Pacific," said Fischer. "I remember the ship going to places like Japan, Taiwan and Korea."
While assigned to the ship, Fischer's duties as a storekeeper placed him in charge of the bulk store room and, when the ship was in a U.S. Navy port, he would acquire items such as candy, cigarettes and toiletries that were later distributed to smaller retail stores on the ship.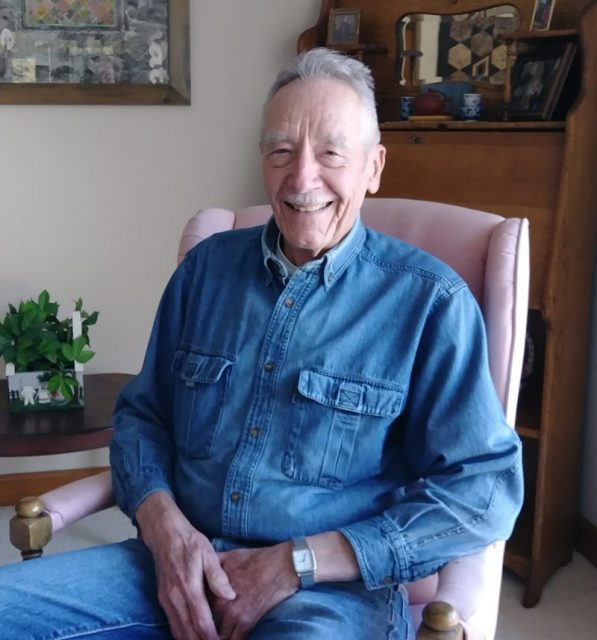 "Since we were traveling with women and children aboard the ship who were dependents of the troops traveling to various overseas duty assignments, we would also stock items that were suitable for them."
Finishing his one-year assignment aboard the USS General A.E. Anderson in January 1958, Fischer transferred to the U.S. Naval Air Base on the Kwajalein Atoll in the Marshall Islands in the west-central Pacific. It was here, he explained, that he spent the next year actively engaged in his continued duties as a storekeeper.
"The island was primarily a refueling stop for planes traveling across the Pacific," Fischer said. "My primary job was unloading ships coming into the harbor, placing the pallets in a warehouse and then later loading them aboard smaller landing craft."
As the veteran explained, he was often unaware as to the contents of the pallets he was unloading from the incoming vessels; however, he speculates it might have been materials used to support some historic testing that occured in the vicinity of the Marshall Islands.
Beginning in 1946, the United States conducted nuclear testing in the region under several operational titles and detonated atomic bombs to research the effects. While Fischer was assigned to the naval base at Kwajalein in 1958, a series of 35 nuclear tests were conducted under the title of "Operation Hardtack I."
Fischer said, "There was one time, I remember, being up at 5:00 a.m. and it was completely dark outside. This was during the time when the nuclear testing was going on and they detonated a bomb in the distance—the entire sky lit up for a little while as if it were day time."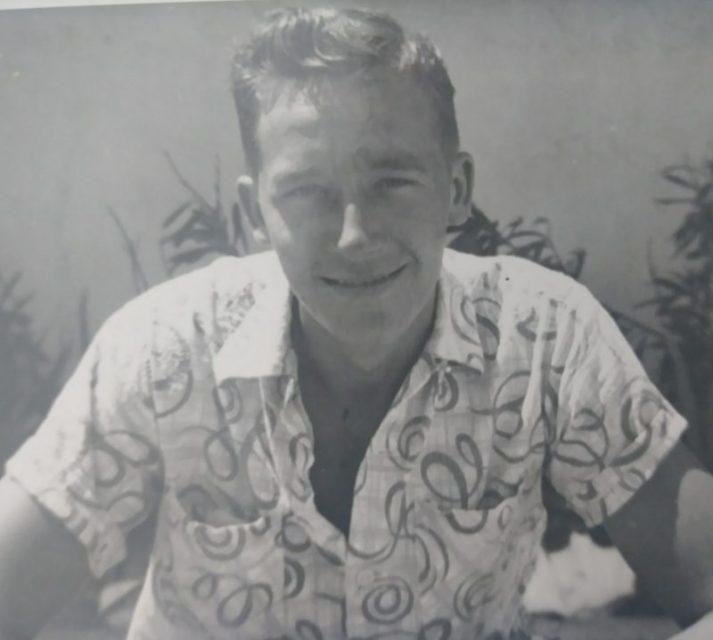 His duty on the island came to a close in January 1959, at which time he returned to the United States for this final assignment aboard another Word War II era troop transport—the USS General W.A. Mann.
"It was a sister ship to the previous transport I served aboard," said Fischer. "As was the case on the previous ship, I served as a storekeeper in the bulk store room and we delivered troops and their dependents to different overseas assignments; however, unlike my earlier assignment, we usually sailed out of Seattle rather than San Franscisco."
A few months later, on July 7, 1959, Fischer completed his three-year enlistment and was discharged from the United States Navy. He returned to Lohman and, the following year, married Jeannette Knernschield, with whom he has raised two children.
Despite the scarce employment opportunities characterizing the period prior to his enlistment, his post-Navy service included seven years as a state employee. Fischer then became a business partner with his brother when he bought into the Lohman Milling Corpration, which he managed until they sold the company in 1983. He concluded his career as a stock broker, retiring from AG Edwards in 2003.
Sitting at a table in the home that he built upon the same farm where he was raised decades ago, Fischer paused in reflection to consider the manner in which his service in the U.S. Navy during the late 1950s has remained an important feature in his collection of life experiences.
"It was certainly a way for me to see the world and kind of planted a seed with regard to traveling," he explained. "Since the service, my wife and I have traveled to different places overseas such as Germany, Croatia , Slovenia and Africa."
He added, "But I think most importantly, it was a way for me, as a young man, to get started in life. As I said before, I really didn't have a plan when I left high school and the Navy's 'Kiddie Cruise' program provided me the opportunity to experience the military for three years and prepare for my future."