War History online proudly presents this Guest Piece from Jeremy P. Ämick, who is a military historian and writes on behalf of the Silver Star Families of America.
When Larry Strobel graduated from Russellville (Mo.) High School in 1963, the focus of his pursuits was to attend college and become an engineer. These plans, he admits, essentially proceeded in an undeterred manner until the beckoning of the war in Vietnam dictated his service as a platoon leader and officer in the U.S. Army.
"I did 2-1/2 years at Lincoln University (Jefferson City, Mo.) and then went to college in Rolla," Strobel said. "I graduated with my engineering degree in 1968 and, after a couple of interview trips, I figured out that I didn't really want to do that kind of work."
The recent college graduate then made the decision to enroll at the University of Missouri-Columbia to begin work on his graduate degree.
"When I was at Lincoln, I participated in the ROTC program because it was mandatory at the time," he said. "I went ahead and finished the remainder of my ROTC commitment while at MU because I had friends who had been in the service and they told me not to come (into the military) unless I was an officer."
He added, "Also, at that time, I just knew that I would be drafted once I finished school."
Graduating in early 1970 with a master's degree in business administration, Strobel received his commission as a second lieutenant and traveled to Ft. Belvoir, Va., to complete the Engineer Officer Basic Course. The newly commissioned lieutenant spent the next several weeks acquiring both the technical and tactical knowledge to serve as a platoon leader in a military engineer company.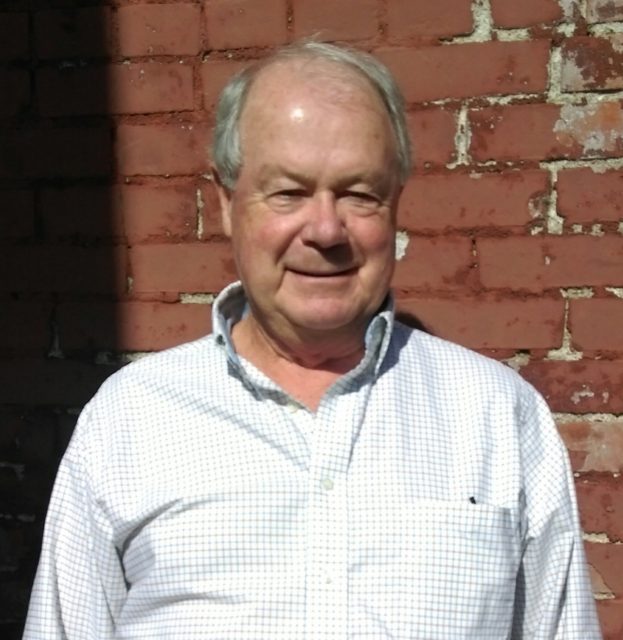 He then transferred to Ft. Benning, Ga., where, for the next few weeks, he was assigned as platoon leader for a float bridge company. However, he received little hands-on military experience since the untested officer soon received orders to report to Vietnam in late 1970.
Reflecting on his overseas orders, he noted, "Going to Vietnam wasn't any big surprise … we all knew it was coming. It just seemed as though all of my friends had been there so now it was my turn."
Departing from Travis Air Force Base in California, Strobel arrived at the air base in Biên Hòa, Vietnam in December 1970 and became a platoon leader with the 31st Engineer Battalion. His first assignment, the veteran explained, was in a remote location north of Biên Hòa known as Phước Vĩnh Base Camp.
"I flew in on a Chinook (helicopter), met my platoon sergeant and then got in my hooch (living quarters), which was pretty much a big culvert covered with sandbags. The next day," he continued, "our platoon went out and did a 5-mile mine sweep."
As Strobel recounted, he led a platoon whose duty it was to conduct mine sweeps to identify any deviations in the composition of the roadways that might indicate the presence of a buried mine. If a suspected mine was located, a C-4 (plastic explosive) charge was placed near the suspicious area and detonated, which neutralized the potential threat.
"When we first got there, we used metal detectors, but the VC (Viet Cong) got wise to that and began placing explosives in plastic. Soon after that, they sent us German Shepherds to smell for the explosive material. If one of those dogs stopped and sat down during a mission, you stopped and checked out the area."
In addition to their minesweeping missions, Strobel's platoon engaged in goodwill initiatives to assist the local populace by helping build large culverts along roadsides near their area of operations. These culverts, he stated, provided for better drainage and prevented erosion that made the roadways impassable during the rainy season.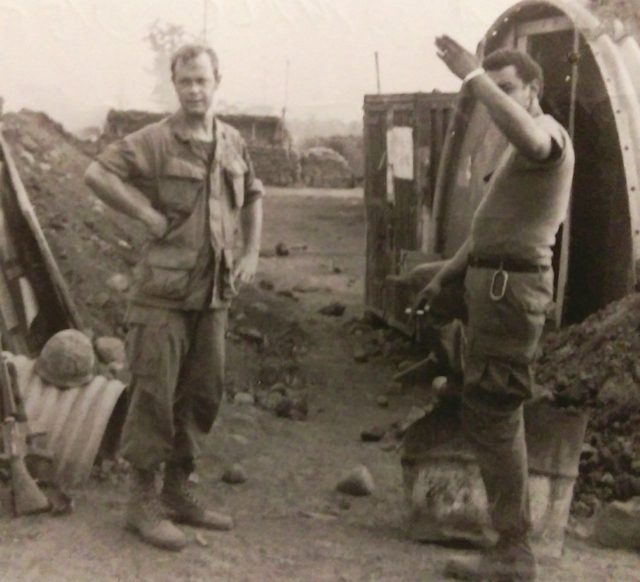 During the latter part of his one-year deployment, Strobel's platoon was sent to a small airstrip near An Lộc, where they repaired the pads that held 8-inch guns used in defense of the small military base.
"If you didn't have concrete pads during the rainy season, the tracks of the guns would sink into the ground and not allow for accurate targeting," Strobel explained. "While we were there, we also helped repair the airfield."
Upon arrival, recalled Strobel, he held the false impression that his new duty location would be a "nice assignment" and provide for "quiet" surroundings.
"The afternoon we first arrived, the artillery guys came out and started firing," he said. "You couldn't sleep through that because the concussion would just about knock you out of your cot. Later, you eventually got to where you could sleep through the artillery fire but would wake up when small arms fire went off."
In October 1971, Strobel returned briefly to the airbase at Biên Hòa before traveling to Travis Air Force Base and receiving his discharge from the Army. Awarded a Bronze Star for meritorious service, the combat veteran moved to Columbia following his discharge and began working for Mutual of Omaha.
As the years passed, Strobel married, raised three daughters and worked many years in Phoenix, Ariz. In 1995, he and his wife, Fran, returned to Russellville, where he continues to work in the insurance business.
Though decades now separate him from his service in Vietnam, Strobel maintains that despite the hardships he and others may have experienced while overseas, many Vietnam veterans have derived from their time in uniform a certain "resolve" that has proven beneficial later in their lives.
"Back in those days, you came from the middle of the jungle and 18 hours later you were back home—it's a lot to ask of your mind to make such a transition in such a short period," he said. "But those of us who came back and weren't wounded, it made us stronger; it gave us strength to face challenges and helped us put everything in perspective."
He added, "It's all relative, you discover, because regardless of how bad your experiences might have been, there's always someone that had it much worse than you. In the end, you just learn to play the hand that you're dealt."