War History online proudly presents this Guest Piece from Jeremy P. Ämick, who is a military historian and writes on behalf of the Silver Star Families of America.
Many idyllic images often come to mind when picturing Christmas as celebrated in France. The holiday, as celebrated in this European nation, might to some serve as the perfect backdrop for unspoiled festivity, but for Millbrook, Missouri, resident Melvin Loesch, it brought feelings of homesickness for a young man serving with the U.S. Army thousands of miles from home.
"It certainly wasn't home to me and it was the first time that I had been away from my family … and that's pretty much the kind of thoughts that go through your mind in such situations," said Loesch during a recent interview.
Growing up on a farm not far from Lohman, Loesch explained that his journey with the Army began shortly after his graduation from Russellville High School in 1961, when he realized the draft might soon draw him into the service.
"I remember that the Army recruiter came out to the farm and rode on the back of the tractor while I hauled corn out of the cornfield," grinned Loesch. "He guaranteed me that I could get training as a welder if I enlisted, which is what I wanted," he added.
Enlisting in October 1961, within weeks Loesch was undergoing his basic training at Ft. Leonard Wood. After his graduation, he traveled to Aberdeen Proving Grounds in Maryland, where he spent the next three months learning basic welding skills.
"I really went in the service for the welding training," said Loesch. "In Maryland, we learned to do some welding on armor plating and some aluminum wire welding, but we didn't do any of that kind of work when I got to my unit."
He added, "We got to go into (Washington) D.C., a couple of nights while I was stationed in Maryland and for an 18-year-old coming straight off of the farm, that was quite an experience."
In mid-May 1962, the newly trained soldier traveled to Ft. Dix, New Jersey, and was soon aboard the USNS General Maurice Rose—a transport ship built during World War II—to make the seven-day journey to the port at Bremerhaven, Germany.
Shortly after arriving overseas, Loesch was boarding a train and traveled to his first overseas duty assignment with Company B, 97th Engineer Battalion (Contruction).
"I was stationed in Toul, France, in what was at one time the Joan of Arc Hospital (Jeanne d' Arc Hospital)," said Loesch. "It had been a hospital during World War II, I believe, but when I was there in the 1960s it had been converted into a military compound with barracks and offices."
The soldier soon became a participant in a number of construction endeavors, one of which included the erection of a 40' x 100' storage Quonsets along an airfield. The buildings, Loesch recalled, were disassembled in the United States and shipped to France to be rebuilt for use in storing NATO supplies.
"What I did on that project was to weld the framework used to lower the doors onto the Quonsets," he said. "I did a lot of temporary duty supporting construction projects in other locations." He added, "On one occasion, I welded the window frames for an addition being built onto a building that was used to rebuild engines for military equipment."
A substantial construction project that Loesch recalls was for a hangar to be used in "Exercise Big Lift,"—a major NATO military exercise in 1963 that was intended to demonstrate the United States' ability for rapid deployment of troops and equipment to Central Europe. The hangar was disassembled at Ft. Belvoir, Virginia, stored and later sent to France to be reassembled.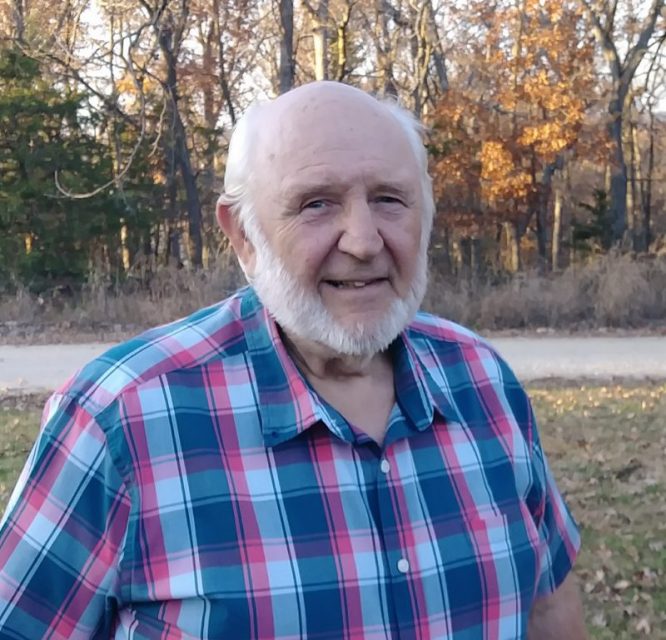 "We built this big hangar at the U.S. Army Field Maintenance and Avionics Center at the Brienne-le-Chateau Army Airfield (France)," said Loesch. "I ended up having to make a bunch of parts that were missing, such as drainage pieces for the sewers and other odds and ends."
The battalion later transferred to a depot at Nancy, France, where Loesch continued to use his welding skills to support a number of missions. Additionally he noted, the frenetic nature of his duties were not enough to keep his mind off of home, especially during the two Christmas holidays he spent overseas.
"We didn't do much during the holidays other than hang around the base and relax," Loesch said. "That first Christmas I did get a little homesick but I remember that we went to a local orphanage and fixed all of the children there a nice Christmas dinner." He added, "I had almost forgotten about this until looking through some old photos recently."
The soldier returned to Ft. Dix, New Jersey, in December 1964 and was discharged shortly thereafter. He married Marjorie Leithauser in 1966 and the couple raised two children. In the the years after the war, Loesch worked 40 years for the Jefferson City News Tribune, retiring as a foreman in the pressroom in 2006.
During the three years he spent in the Army, much of it in a foreign country far removed from the familiar surroundings of family and home, Loesch explains that it was a brief experience that provided him with opportunties he would have otherwise never encountered.
"It put a whole new perspective on life for me and gave me the chance to travel to several places in Europe and see and experience things I otherwise wouldn't have been able to as a boy coming off of the farm," he said.
He concluded, "Also, I had the opportunity to see and experience all of these things in a non-hostile way that would not have been possible many years earlier while World War II was taking place."