By Jeremy P. Amick
In 2009, Martin Reid began working for Lincoln University and now serves as the school's Auxiliary Services Coordinator. These last several years, he explained, have likely been the most stationary of his career since he spent many years traveling the globe and encountering new cultures as a member of the United States Air Force.
Raised in South Plainfield, N.J., Reid said that after graduating high school in 1980, he chose to pursue higher education by enrolling at Benedict College in South Carolina, from where he earned a bachelor's degree in business in 1984.
"At that point in my life," Reid said, "going into the service seemed like the thing to do because I always had a desire to travel and see the world … and I thought, 'Why not do it on Uncle Sam's dime?'" he laughed.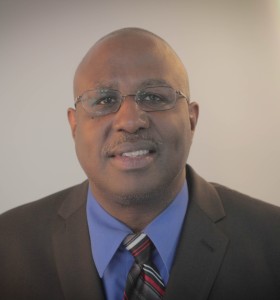 Shortly after his enlistment in August 1984, the young recruit reported to Lackland Air Force Base in Texas to complete his basic training. From there, he traveled to Denver, Colo., spending several weeks learning the details of the Air Force supply and requisitions system.
Almost immediately following completion of his initial training, Reid said, his desire to "see the world" entered its opening stages when he received orders to report to Clark Air Base—a former Air Force base located on Luzon Island in the Philippines.
"While I was (in the Philippines), I was assigned to a supply squadron," Reid explained. "For three years, I assisted with stock control, demand processing and, generally speaking, making sure we had the appropriate repair parts available for fighter aircraft on the base."
While overseas, Reid was also able to perform brief periods of duty in Australia and Guam. However, his three-year tour soon ended when he returned to the United States in 1987 for a one-year assignment to a supply squadron supporting the F-16 jet fighters at Homestead Air Force Base in Florida.
"I then received orders (in 1988) for the Pacific Logistics Support Center in Okinawa, Japan," Reid recalled. "The center was the central location for aircraft parts throughout much of the Pacific and I worked in the warehouse processing various parts that were shipped to other locations for repairs."
While in Okinawa, Reid added, he received the opportunity to serve briefly in Korea and spent a month in Hawaii on temporary duty, the latter of which he describes as "an outstanding experience" that he may never have received if not for his service in the Air Force.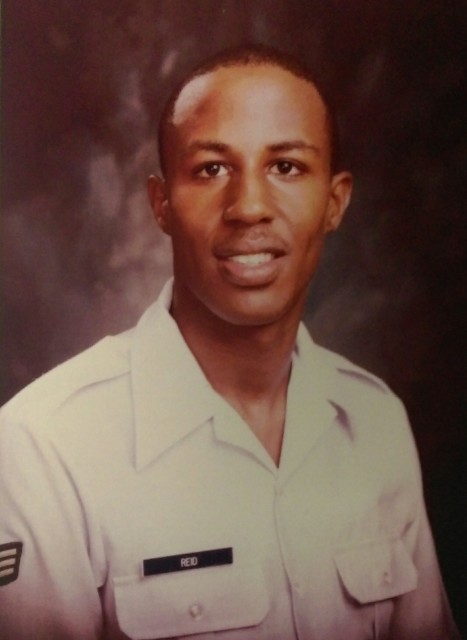 The airman traveled to the final duty assignment of his career in 1991 when reporting to Kelly Air Force Base in San Antonio, Texas, assigned to a warehouse issuing and tracking equipment and supplies issued to Air Force personnel preparing for overseas deployments.
"While I was at Kelly (Air Force Base), we would go out and participate in training exercises, setting up tents and living like we were in Army—not something I was interested in doing," he smiled. "So in 1992, the Air Force began offering early outs, so I decided to leave," he said.
Reid moved to Florida and spent more than a decade working in the hotel and timeshare industry; however, in 2004, the travel bug bit once again when he was employed as a contractor for the Navy on Andros Island in the Bahamas.
"It was another great experience," he beamed. "I lived on the base and I would process all of the IDs and badges that controlled access for all of the Navy personnel coming to the base."
When the contract for his position expired in 2007, rather than wait to see if it was going to be renewed, Reid returned to the United States after he was hired as the residence director at Knoxville College—a historically black Presbyterian college in Knoxville, Tenn.
In 2009, the Air Force veteran relocated to Jefferson City when he was hired as residence director at Lincoln University, earning his master's degree from Argosy University the same year. Since January 2014, he has served as Lincoln's auxiliary services coordinator, building upon the logistical experience and education he received in the Air Force.
The last few years may have been the least itinerant of his career, but Reid concedes that he remains appreciative for the opportunities he was afforded to visit many exotic locations and immerse himself in foreign cultures—all of which became a reality because of his decision to don a military uniform.
"It is truly important for others to be exposed to different cultures," he affirmed. "While I was in the service, I got to visit a lot of third-world countries and witnessed how meager they really live, and then I come back here and hear people complain about how bad they think we have it."
He sagely added, "But when you get to experience these cultures, you gain an appreciation for the real struggles that people in other nations face on a daily basis. This experience," he concluded, "would never have been possible without my time in the Air Force."
Jeremy P. Ämick writes on behalf of the Silver Star Families of America