The Super Huey or the Bell UH-1Y Venom is a twin-engine helicopter that has its origins in the famous Huey Choppers from the Vietnam War. The UH-1Y has been updated as part of the United States Marine Corps' H-1 upgrade program and is now the standard Marine Corps' utility helicopter.
It is currently in full-rate production to replace the USMC's aging fleet of UH-1N Twin Huey light utility helicopters which were first introduced in the early 1970s. The last of the UH-1N Hueys was retired in August 2014.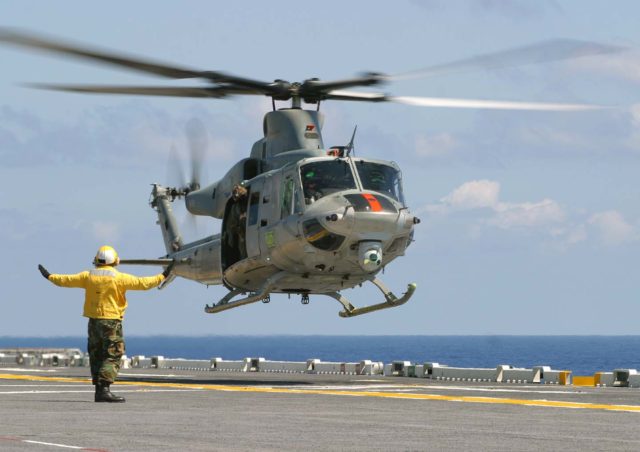 At first, the UH-1Y were remanufactured from UH-1Ns, but since 2005, they have been built as new choppers too.
The Marine Corps certified the UH-1Y as operationally capable in August 2008 and it was deployed for the first time in January 2009, being part of the 13th Marine Expeditionary Unit.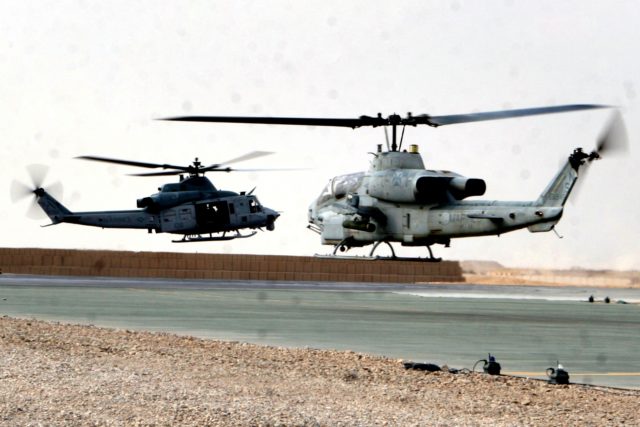 US Army video / Produced by Lance Cpl. Robert Bush.