After last year there was some doubt the WHO team would be invited back to the Tank Museum for Tankfest. Some people have short memories! Words and pictures by Mark Barnes.
When June comes around it is time to think about a jaunt out west to Dorset to have fun at the Tank Museum. I seem to be making a habit of it lately and I am quite okay with it. I've said before that I love being down in that part of the world and enjoying the odd glass of bubbly while tanks rumble by is fine by me.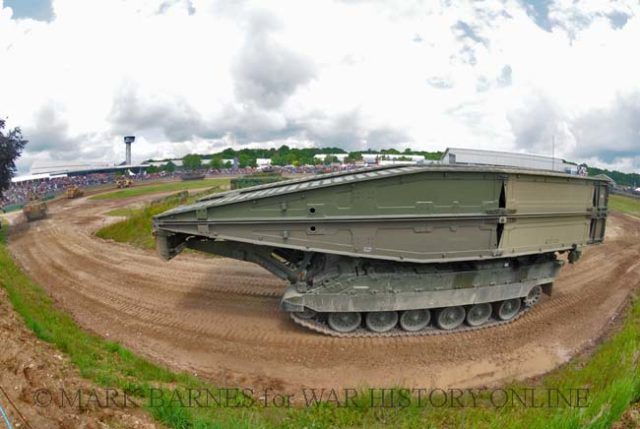 It might surprise some people that this year's event was only the second Tankfest I have attended. I have been on the circuit a long time and every summer I would sit having a cup of tea in some dustbowl or other with fellow pilgrims who would say it was a bad place for photography. The layout was wrong; the backgrounds were a disaster. The light was bad, too much dust or "too many public".  Some just said it was boring.  The Tank Museum is a 180 miles from my house.  Experience shows this can be a four to seven hour drive dependent on the traffic.  But, for me it is a trip well worth taking.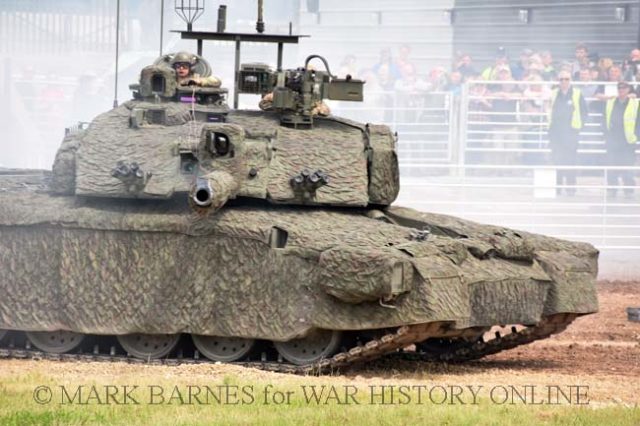 But the Tank Museum is not a one trick pony. The collection has some genuinely stunning bits of kit and seeing them charging about is wonderful. News that a new workshop facility is to be built suggests some long awaited restoration projects might be seen through and we could well see some very special vehicles running some years from now.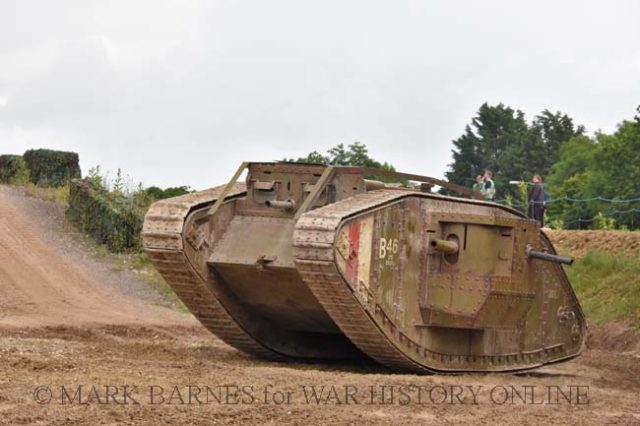 Conjecture is one thing, actuality is another. This year we saw the collection's much admired Valentine, Matilda I, "Fury" Sherman, M3 Stuart, several prototype Chieftains and their relations. One of the army's Challenger 2s and the Mk IV replica from "War Horse" book ended tank history perfectly well in this centenary year.  We saw an M60, T72 and a Norinco Type 59.  In addition to the Chally the army rolled out a Titan armoured bridge layer, the impressive CRAAV, a Jackal, Warrior, CVR(T) and a Terrier. It was all good stuff. Visitors included the Shermans of Chris Till and the Copeman family, an M5 Stuart looked fab and a brutal looking Leopard 2A4 came over from the Netherlands. The Tiger and Leopard appeared together to highlight their pedigree.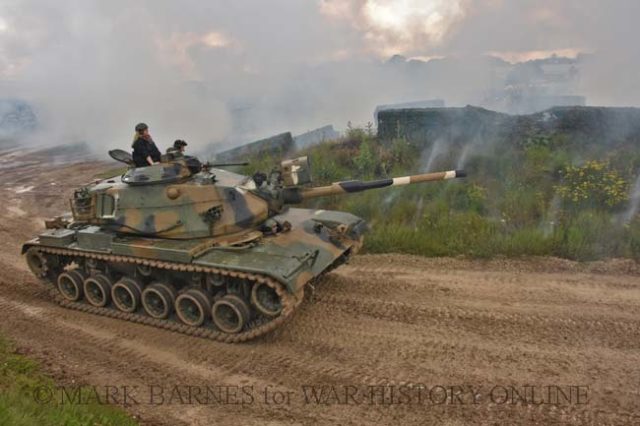 An unwelcome visitor was the rain. It fell heavily for a short time on the Saturday but the show went on.  The far from correct thing to do when you hear a rumble of thunder is to run straight under a big tree and shelter in the lea of a rusty old tank. It worked for me, but don't tell the health and safety department. While it rained the exotic Chieftains were strutting their stuff and I was sorry not to get decent snaps of them. But the rain stopped and things brightened up in time for the battle finale. A Curtiss P40 put in a wonderful display as we headed for the car park.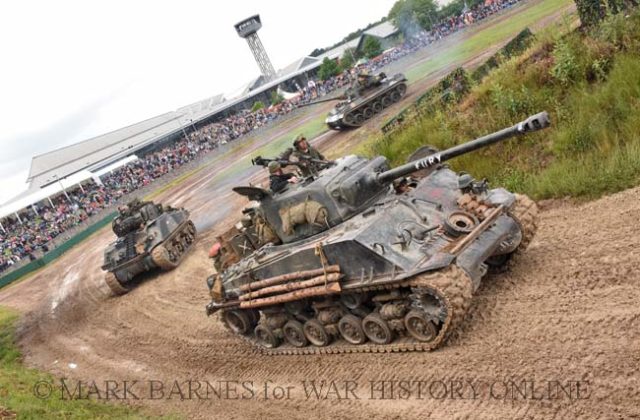 There's more. Sunday was a special day for the WHO team. My colleague Jack and I enjoyed a lively lunch and a few glasses of vino as guests of the museum. We sat with our friends from Axis Track Services and a visitor from the Australian Armour & Artillery Museum at Cairns. A Royal Tank Regiment colonel was good company and while we were on our best behaviour we intended to have fun. We raised our glasses (and bottles!) as the visiting Shermans went round. Our friends from the recent Armour & Embarkation returned greetings of their own.  Nuff said.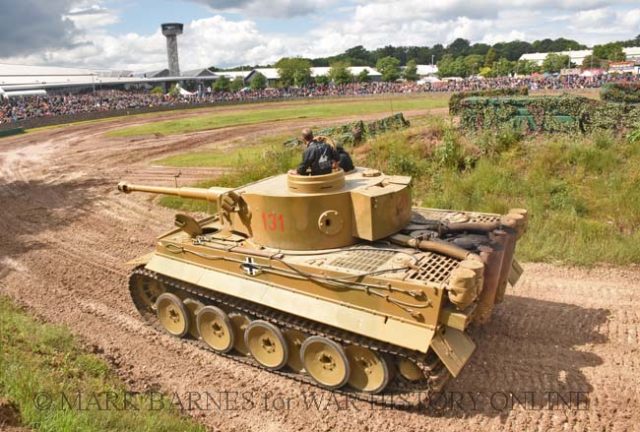 The show is a place to catch up with old friends and we had time to admire X-Wing pilot Phil Hodges' magnificent moustache before he went off to war in the finale wearing his best Afrika Korps shorts. He'll be back on duty with our reviews team sooner or later.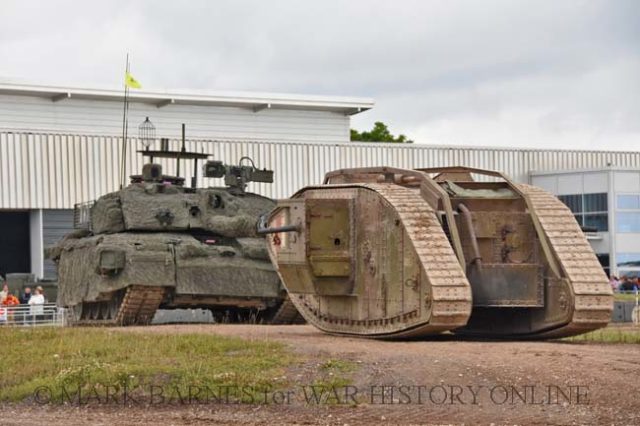 Make no bones about it; I really love Tankfest. It has a particular presentation style founded on the quiet confidence of the Tank Museum's staff and trustees backed up by the work of tireless volunteers. The collection is unmatched and the museum's future seems bright. Great museums in the UK don't have to be a stone's throw from London to be relevant. Tankfest is the museum's big jolly and it is a very enjoyable experience but the institution means much, much more. The place has depth and authority mere money cannot buy. The two day event is a celebration of all this and I am looking forward to the next one already.