Steve McQueen was one of the most popular actors of the 20th century. Known for portraying the tough guy in such films as The Great Escape (1963), The Getaway (1972) and The Sand Pebbles (1966), he was a mainstay of the big screen. In 1980, McQueen passed after a short battle with cancer, a diagnosis that likely relates back to his service with the US Marine Corps.
Steve McQueen's cancer diagnosis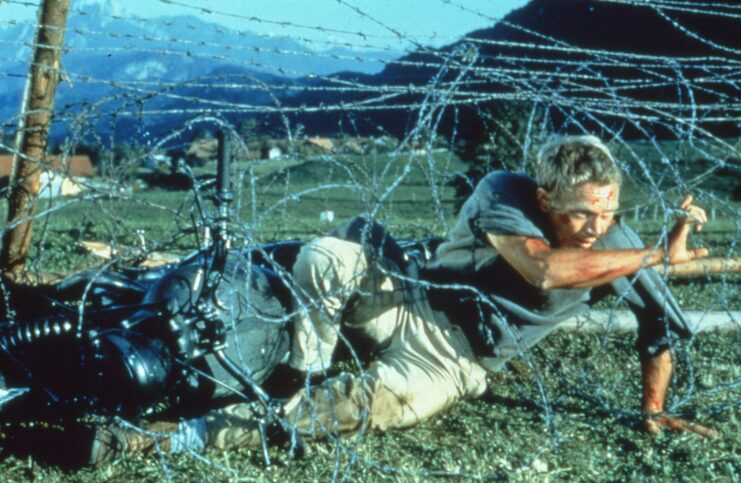 In 1979, a year after he developed a tenacious cough, Steve McQueen was diagnosed with pleural mesothelioma, a type of cancer associated with exposure to asbestos. The fiber is known to cause a variety of ailments, including asbestosis, lung cancer and, as aforementioned, mesothelioma. Prior to this being proven, it was frequently used as an insulator and fire retardant.
By early 1980, it was found that McQueen's cancer had metastasized, with him telling the National Enquirer that his diagnosis was "terminal." With traditional treatments no longer feasible, the actor sought out alternative medicine. This, however, failed to help, and his condition continued to worsen, with tumors developing in his abdomen, as well as his neck.
On November 7, 1980, McQueen suffered a fatal heart attack in his sleep. He was just 50 years old. The medical incident occurred just 12 hours after he'd undergone surgery to remove the cancerous tumors.
Service in the US Marine Corps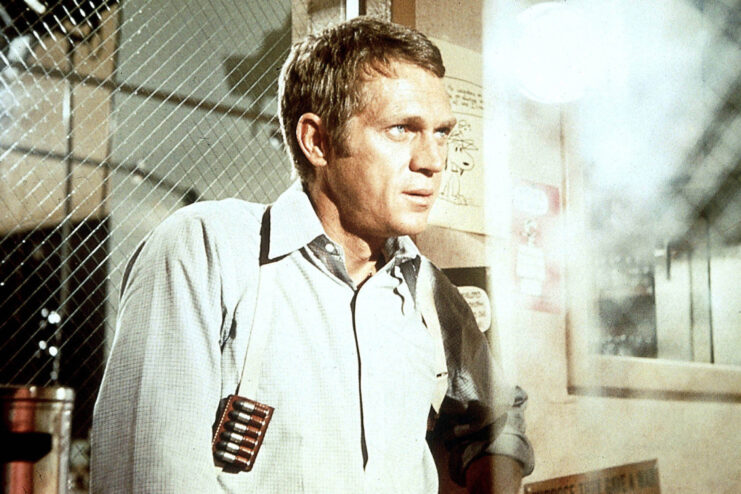 In 1947, a 17-year-old Steve McQueen received permission from his mother to enlist in the US Marine Corps. After attending boot camp at Marine Corps Recruit Depot, Parris Island, he earned the rank of private first class and was assigned to an armored unit.
Despite it being his choice to enlist, McQueen struggled to follow the strict rules that came with military service. He was demoted seven times, and was even once sentenced to 41 days in the brig after going AWOL to spend time with his girlfriend. This had an impact on the future actor, who changed his ways and went on to see great success while in the Marines.
Among the most notable incidents to occur while McQueen was with the Marine Corps was his rescue of five comrades during an exercise in the Arctic. He pulled the group to safety just before their tank fell through the ice. Following this, he was assigned to the honor guard that was responsible for guarding Harry S. Truman's presidential yacht.
McQueen was honorably discharged in 1950. Speaking about his service later in life, he said, "The Marines made a man out of me. I learned how to get along with others, and I had a platform to jump off of."
Did Steve McQueen's service cause him to develop cancer?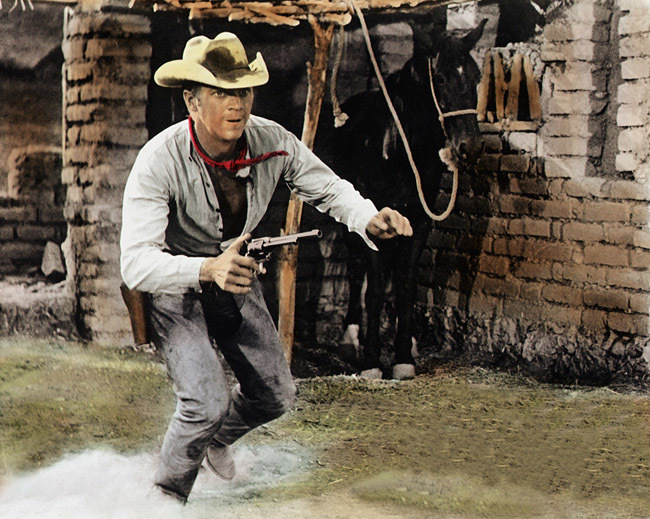 Steve McQueen initially believed his cancer was caused by exposure to asbestos on the sets of his movies – in particular, sound stage insulation and the protective suits he wore while performing stunts. While this definitely contributed to his diagnosis, it's more likely that the direct cause was his service in the US Marine Corps.
According to Mesothelioma.com, those who served in all branches of the military had contact with asbestos via engine and boiler rooms, sleeping quarters, navigational and storage rooms, galleys and mess halls. It was also used to produce gaskets, valves and cables. In McQueen's case, he was likely exposed to it while stationed aboard a troop ship, upon which he was tasked with moving insulation from pipes.
More from us: Famous Marines: 9 Celebrities Who Served In the US Marine Corps
The US military used asbestos until the 1980s in the construction of ships, barracks, tanks, various buildings, trucks and tanks. Marines, in particular, were exposed to the fiber through the vehicles, ships and aircraft that transported them to the battlefield.