The Hitler and Mannerheim Recording is a recording, made in secret, of a conversation between Adolf Hitler and Carl Gustaf Emil Mannerheim in 1942.
Thor Damen, a Finnish engineer from the broadcasting company, Yle, was on hand to record official birthday speeches and Mannerheim's responses.
Damen left the recorder running after the conversation became a private conversation. He succeeded in capturing 11 minutes of their private talk.
Since Hitler never allowed anyone to record him without being prepared, it is the only known recording of Hitler's normal speaking voice.
When the SS realized that Damen was recording, they demanded that he stop. They were furious, but Yle was allowed to keep the recording hidden without ever being opened again.
The tape was given to Kustaa Vilkuna, the head of the state censor's office. It was returned to Yle in 1957.
A few years later, it was made publicly available. It's one of the few recordings of Hitler giving a narrative without raising his voice.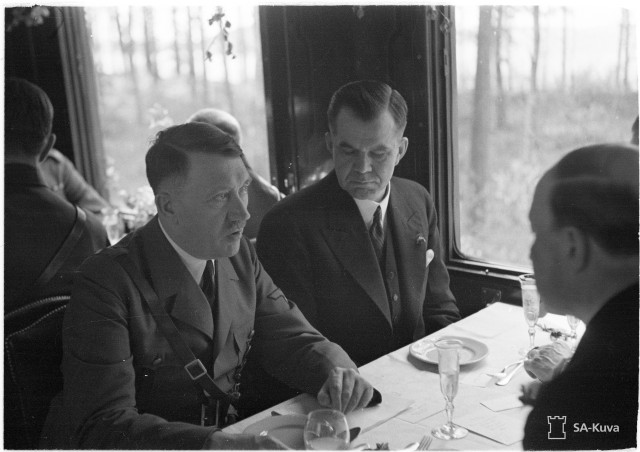 Although Germany's initial invasion of the Soviet Union was successful, the operation bogged down as they neared Moscow.
The Red Army repulsed the German invaders and stalled the advance of the Third Reich. Hitler was looking for his allies to occupy the attention of as much of the Soviet military as possible.
In 1942, he visited Finland, ostensibly to congratulate Mannerheim on his birthday.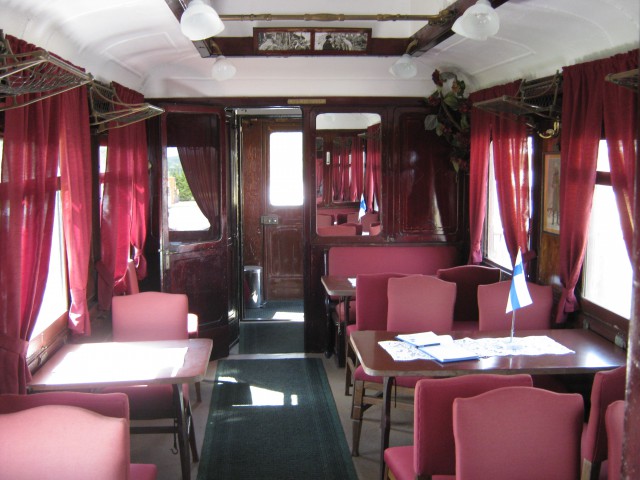 Mannerheim did not want to greet Hitler at his headquarters for fear of making it appear to be an official state visit. Instead, the two met at Imatra in southern Finland.
At the Immola Airfield, Hitler was greeted and accompanied by President Ryti along with other military and state leaders.
Hitler was brought by Mannerheim's private train. A birthday meal and negotiations were held on the train.
The recorded conversation covers the failure of Operation Barbarossa, the defeats of the Italians in North Africa, Yugoslavia, and Albania, armaments in the Soviet Union and Romanian oil wells.
https://www.youtube.com/watch?v=oET1WaG5sFk