Of the many brave chaplains to serve with military personnel throughout history, Reverend Raymond Roberts stands out. Born in Wales on April 14, 1931, he earned both a Bachelor and Master of Arts before beginning a lifelong career as an Anglican priest.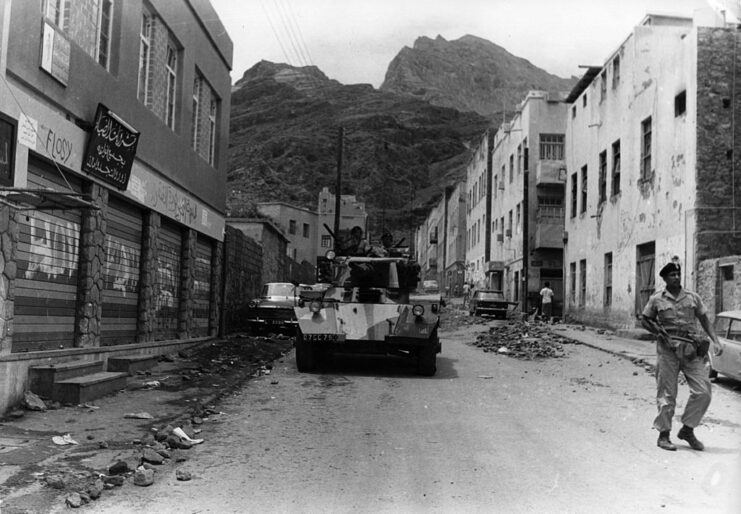 After being ordained as a priest in 1957, Raymond Roberts worked at St. Basil's Church, in south Wales, while maintaining a role as a part-time chaplain with the Royal Naval Reserve. In July 1959, he made the decision to transfer into active service and was commissioned as a chaplain. He was fondly remembered as someone who could adapt to whoever he was talking with, regardless of rank, as members of the Royal Navy Chaplaincy Services don't hold rank.
Roberts could converse just as easily with commanding officers, at least one of whom allowed him unrestricted access to his office, and sailors. Of the latter, he once said, "You can't call them miserable sinners, because no one sins so cheerfully." One of his most famous moments with them was when he visited three sailors serving prison time in Crete. He reported back that they were successfully running the jail with the cigarettes he'd brought them as currency.
The reverend served in many locations, including Singapore, at the Royal Naval Engineering College (RNEC), at the Britannia Royal Naval College (BRNC) and during the Aden Emergency.
The Featured Image of this article was taken on April 24, 1966 while Roberts was conducting a prayer service for a British Army patrol in Aden. Famous photographer Terry Fincher took it for the Daily Express. In an alternative shot captured by Geoffrey White, another soldier can be seen standing guard over those participating in the service.
Evidently dedicated to his work, it's no surprise Roberts was eventually promoted to Chaplain of the Fleet and Archdeacon of the Royal Navy, roles he held from 1980 until his retirement in '84. In 1980, he was also named an Honorary Chaplain to the Queen.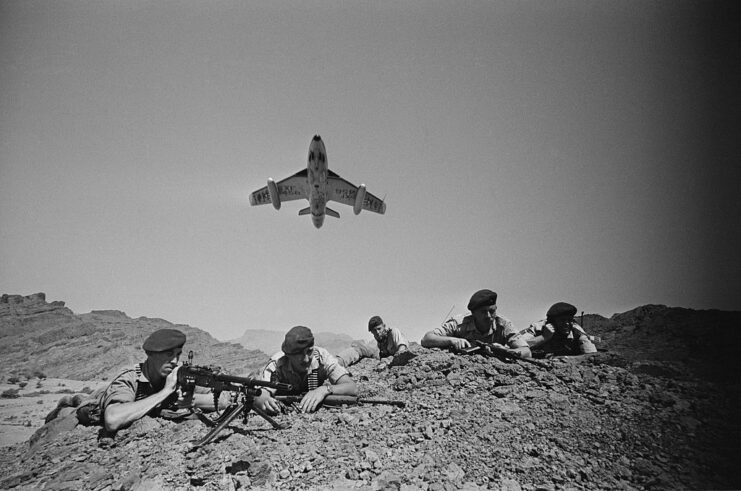 More from us: How An American GI Grieving During the Korean War Became Known Worldwide
When Raymond Roberts left the military, he was appointed as a Companion of the Order of the Bath. He returned to working as a parish minister in Wales until 1995, when he retired from everything but officiating weddings. He died on September 25, 2019, at the age of 88.