A Nazi time capsule that contained photographs, newspapers, coins and books from 1934 was discovered in Poland.
Archaeologists knew about the capsule decades ago but could not get to it to recover it. The copper cylinder was found in the town of Zlocieniec. During World War II, the town was part of Germany, it wasn't a part of Poland until 1945.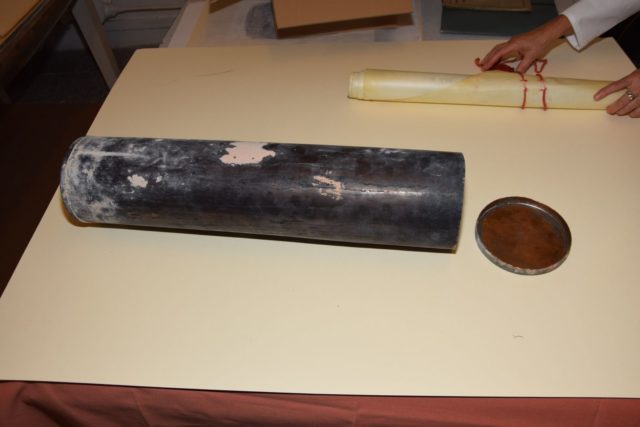 The capsule was buried around 80 years ago, researchers believe it was in April of 1934, while the Ordensburg Krossinsee building was being constructed. The building was used to train members of the Nazi party. The archaeologists had to work their way through thick concrete, avoid German explosives and wade through groundwater to get to the capsule, Independent reported.
On Twitter a video was posted that shows the content of the capsule:
Kapsuła czasu ze Złocieńca otwarta! @RMF24pl pic.twitter.com/c0Xhqi5stF

— Aneta Łuczkowska (@aneta_l) September 13, 2016
Inside, the researchers found pictures of Adolf Hitler, newspapers, two copies of Mein Kampf, coins in an envelope and promotional information about Falkenburg, the German name for Zlocieniec.
Dr. Marcin Peterleitner said that the items in the capsule were perfectly preserved.
The items will be translated and preserved by the National Museum in Szczecin before being made available to the public.