Being a female in the US military, which historically has been largely made up of males, continues to be a struggle for equal treatment and rights. Not only can women achieve the same level of success in all military pursuits, they can also offer their country unique perspectives that have saved countless lives – officials just need to take notice. This is how Female Engagement Teams are filling an essential role in America's Armed Forces.
Female Engagement Teams fill an essential role
Female Engagement Teams (FETs) were started by the US Marine Corps in 2003 under the Lioness Program, with the US Army following suit shortly after. These teams were (and still are) comprised of volunteer female service members "of appropriate rank, experience, and maturity" to build trusting relationships with the women they encountered on patrols. They were paired with infantry units and modeled after the Special Operations' cultural support teams.
FETs filled an essential role in America's military presence in Afghanistan, since Afghan culture dictates that Afghani women are forbidden to talk to male service members. These volunteer roles therefore provided Afghani women, who make up more than half of the country's population, with access to help and resources while also furthering relationships between the Afghani people and the United States.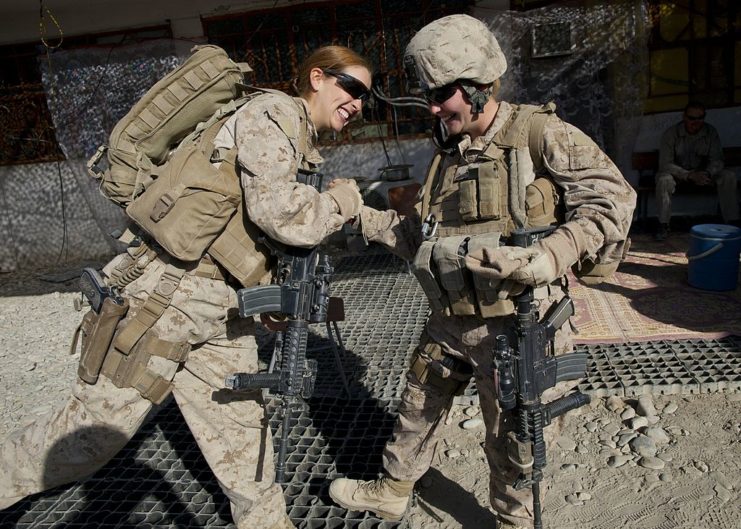 Speaking about her role in the war, Spc. Heather Ray of Battle Company, 5th Battalion, 20th Infantry Regiment, Task Force 1-14 Cavalry Regiment once said, "I volunteered because I heard about the culture and I wanted to make a difference in the women's lives."
Historically and today, women serving in FETs not only provide help to those who need it and develop trust-based relationships, but also gather intelligence, inform women on safety and life-saving hygiene practices, interact with children, and provide cultural and civil support. They undergo special training to ensure they're able to succeed in these roles.
However, this kind of service wasn't the only way women contributed to the wars in Iraq and Afghanistan.
Above and beyond the call of duty
Many female service members, including combat medic Pfc. Monica Lin Brown, were kept off patrols and "inside the wire" during their deployments. Brown, a member of the 4th Squadron, 73rd Cavalry Regiment, 4th Brigade Combat Team, 82nd Airborne Division stationed in Afghanistan's Paktika province, went above and beyond during her 2007 deployment when she was included in a patrol she "shouldn't have been on."
When a male medic was sick, Brown stepped up to take on the role. According to her platoon leader, "We weren't supposed to take her out [on missions] but we had to because there was no other medic." Brown "was one of the guys, mixing it up, clearing rooms, doing everything that anybody else was doing."
During the mission, Brown quickly responded to an improvised explosive device (IED), grabbing her medical bag through enemy fire and running to help her injured comrades. While providing aid, she also shielded their bodies from shrapnel, counting over a dozen mortar rounds. Her efforts saved the lives of two men, and she became the second woman since World War II to receive the Silver Star, the third-highest military decoration for valor in combat.
As seen in Brown's story, providing women with more opportunities to work alongside their male counterparts allows gender bias and stigma to begin to dissipate while at the same time building stronger foundations for greater collaboration between teammates.
An inspiration for women everywhere
The future of the Female Engagement Teams program is uncertain, but its previous success is promising. Not only does a greater female presence in the military provide exponential support, but exposing all-male partner nations to female service members could help determine future success on the battlefield.
The majority of the areas where the US military trains, including Asia and the Middle East, have predominately male units with little-to-no female enrolment. When these women encounter empowered female service members, it sends a powerful message of hope for those looking to succeed in traditionally masculine spaces.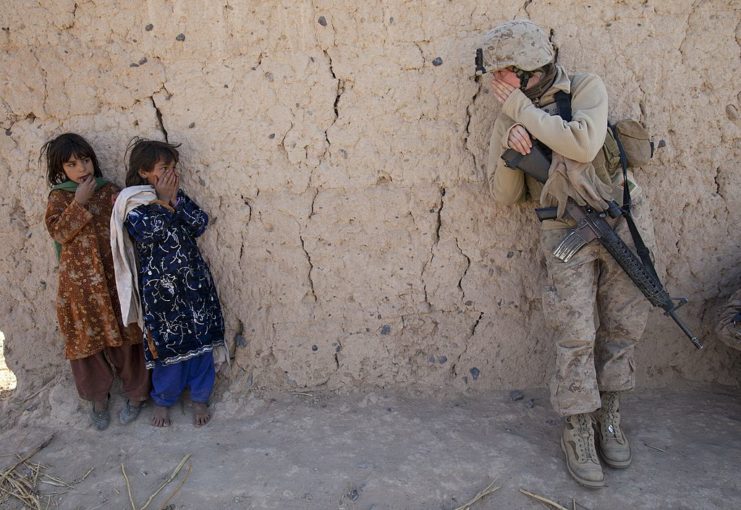 According to Task & Purpose, one FET Marine who trained with Indonesian infantry Marines shared her experience seeing women and girls while hiking through rural villages. "I remember a little girl ran up to me one day," she recalled. "I kneeled down to say hello and let her touch my short hair. I think she was surprised to see a woman doing a man's job." The Indonesian Marines didn't feature females, she noted.
Another team member, Spc. Heather Ray, shared why she joined the FETs, saying, "I volunteered because I heard about the culture and I wanted to make a difference in the women's lives."
Female Engagement Teams and the Marine Corps' recruitment crisis
While women in the Marine Corps are having to prove themselves time and time again to their male colleagues and "grunts," it's Marines like Heather Ray and Monica Lin Brown who hold the key to the service's survival. A strong female presence and better gender integration in the military is a critical part of the modern recruitment process.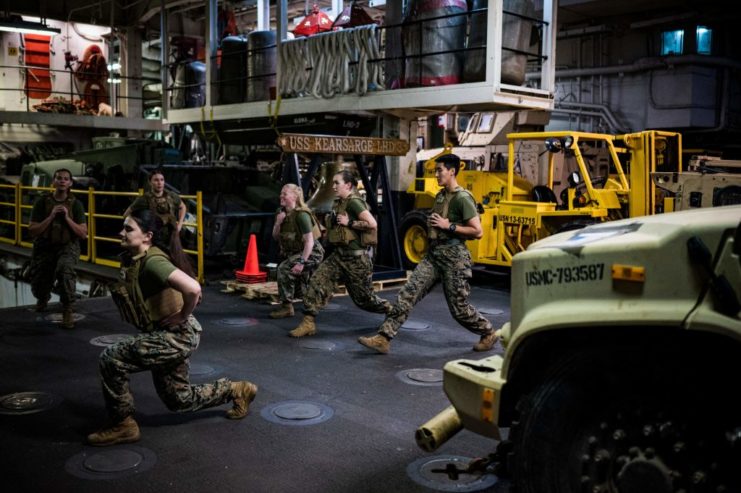 Speaking with Task & Purpose, Marine Corps University professor Bradford Wineman said, "Patriotism and republicanism alone aren't bringing people into the military like they used to […] Recruiters are working 70-hour weeks just to get people to the depot. That's not sustainable over the next few decades."
More from us: The M134 Minigun Was Designed for Helicopter Crews in the Vietnam War
Women will likely play an indispensable role in the next major conflict that arises, whether infantrymen like it or not. If there's one thing the FETs program has shown, it's that women are able to provide a number of skills that didn't previously exist in the male-dominated US military.