Old Glory is an enduring symbol of the American spirit. For many, it's a source of pride and the reason they do some of the most difficult jobs on earth, such as serving in the military or risking their lives on the streets as police officers, firefighters and EMTs. It also brings people to tears, especially if they've never seen it in full color. That's what happened to colorblind firefighter Spencer Caradine after he was able to see the American flag in this way.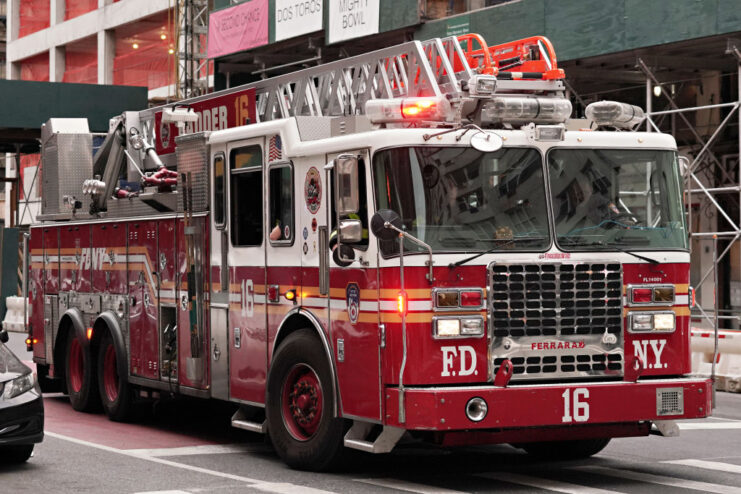 Spencer Caradine was born with a type of colorblindness that mixes up red tones with greens. According to the National Eye Institute, this type of colorblindness is known as protanomaly, and it "makes certain shades of red look more green and less bright." It's caused by a dysfunction with the eyes' long wavelength (L) cones.
The firefighter, who works at Douglas County, Georgia's Station Number 4, wasn't aware that he saw the world differently until he went hiking with his best friend and co-worker, Jordan Gardner. While discussing a red barn, Gardner realized his friend didn't know what he was talking about.
"I never thought it was a problem," Caradine told WSB-TV. "I guess my colors were just different than everyone else's."
This got Gardner thinking. As a Fourth of July surprise, he ordered a special pair of glasses that allow those with colorblindness to see the world as others do. He then recruited his fellow firefighters to find a large American flag, so Caradine could experience the country's symbol in its true vibrancy.
"When I realized he couldn't see what I saw, I wanted to be able to fix it," Gardner told CBS News.
When the glasses arrived, the firefighters at Station Number 4 took the American flag and hung it on one of their trucks. They then presented Caradine with the spectacles.
Upon turning to look at Old Glory, Caradine was practically speechless. "It blew my mind," he told the media. "I didn't know what to think or say. Like it threw something through my body and I couldn't control it." He added while speaking with FOX 5 Atlanta, "The American flag is one thing I've always stood by. It's what inspires me."
After taking in the sight, Caradine began looking around and took in the world in a way he hadn't before, including the fire trucks he drove daily and a holiday fireworks display. "I've lived my whole life and never knew that the world could look this beautiful," he told FOX 5. Gardener added, "It meant a lot to me, I can only imagine how much it meant to him."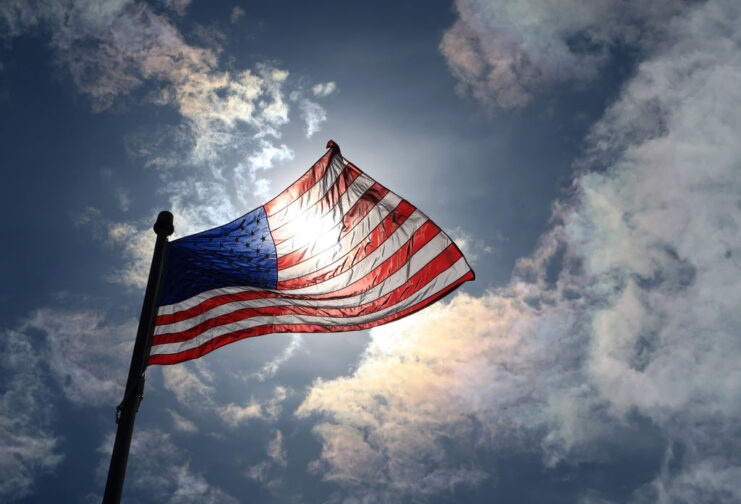 In a county statement, Caradine shared what this gift means to him, saying, "As one of the youngest members of this department, this act of love, kindness – and the overwhelming aftermath from it – was nothing I could have ever anticipated."
More from us: Ned Kelly: The Australian Outlaw Who Wore a Suit of Armor During His Last Shootout with Police
The firefighter added that the sight of the American flag's colors has made him better respect its meaning. "It has also made me appreciate, even more, the sacrifice of all those who commit their lives to serving others and those who have paid the ultimate price," he shared.