Edward "Ned" Kelly was an infamous Australian bushranger, outlaw, gang leader and convicted police murderer. He's best known for wearing a bulletproof suit of armor made from plow mouldboards in his final shootout against the authorities. Some regard him as Australia's Robin Hood, while others see him as no more than a murderous criminal. Either way, he's gained the status of a folk hero.
Seeds of rebellion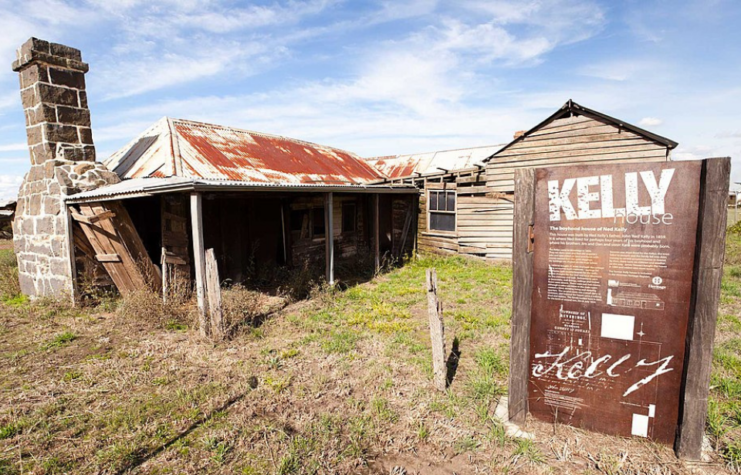 Ned Kelly's early life was marred by hardship and poverty. His father, John "Red" Kelly, was an Irish convict who was later sent to Australia after being found guilty of stealing two pigs. The elder Kelly and his wife struggled to make ends meet, and he continued to find himself in and out of trouble while raising his family. Ned, too, suffered from similar struggles from a young age.
The Kelly family moved from place to place in search of a better life, but adversity always seemed to follow. Ned met Harry Power, a convict who had turned to bushranging upon his escape from a prison in Melbourne. Not long after, the 14-year-old had his first brush with the law when he got into an altercation with a pig-and-fowl dealer. The charges for this incident were later dismissed.
About a year later, after a sentence of three months' hard labor for a different crime, Ned's life took a fateful turn when he was falsely accused of horse theft. He and another man, Alex Gunn, were sentenced to three years imprisonment, with Kelly receiving leniency for good behavior. The incident planted the seeds of rebellion in the young boy's mind. He grew resentful of the police, whom he perceived as corrupt and unjust, laying the groundwork for his future as an outlaw.
Stringybark Creek police murders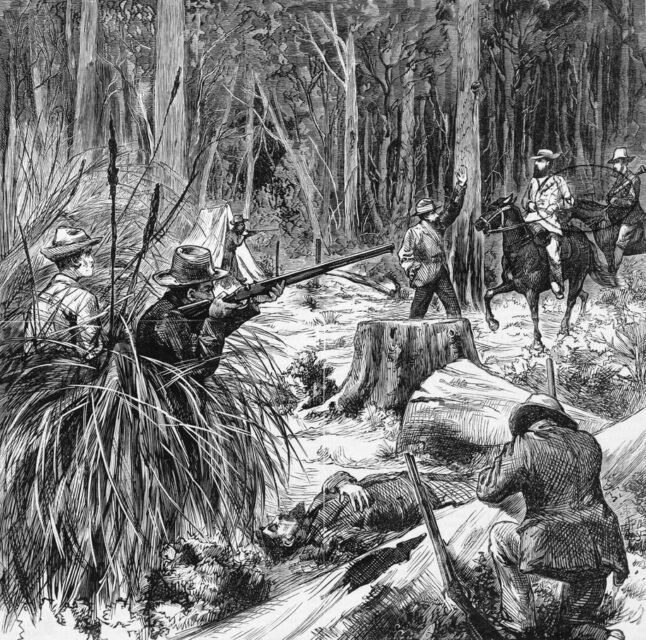 As Ned Kelly entered adulthood, he became increasingly embroiled in criminal activities, often alongside his brother, Dan, and their associates. They primarily focused on horse theft, which, more often than not, led to dangerous shootouts.
The turning point came in October 1878, when the Kelly Gang clashed with a group of police officers, led by Sergeant Michael Kennedy, at Stringybark Creek, in Victoria. During the violent encounter, Ned and the others killed three officers, including Kennedy. As retribution, the government of Victoria issued bounties for the Kelly Gang's arrests.
The incident, known as the Stringybark Creek police murders, marked a pivotal moment in the young man's life, propelling him into the ranks of the most wanted outlaws in the colony. The authorities intensified their pursuit, and the Kelly Gang's notoriety grew with each audacious heist and confrontation.
Kelly Gang's reign of outlawry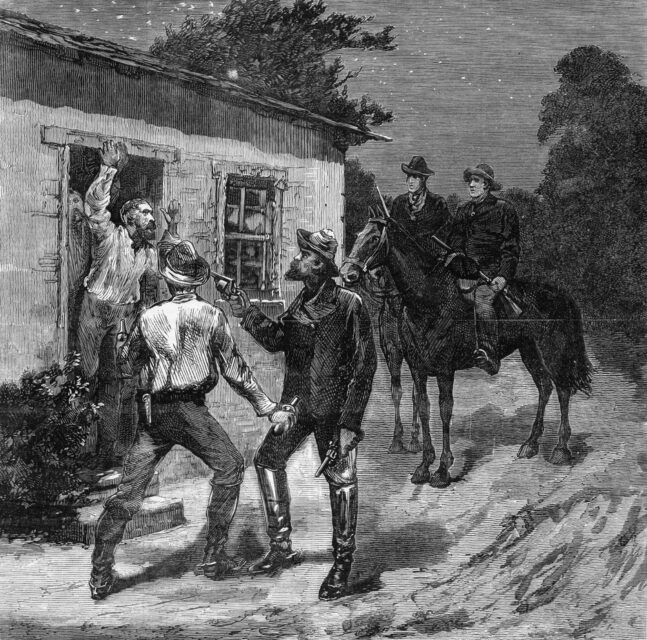 Following the Stringybark Creek police murders, the Kelly Gang declared open warfare on the colonial authorities. Robberies provided them with much-needed funds and further bolstered the gang's reputation as bushrangers.
Among the most notorious of these raids were the ones at Euroa in December 1878 and Jerilderie in February the following year. Following the Jerilderie raid, the government of New South Wales teamed up with local banks to issue a £4,000 bounty for the Kelly Gang's capture – dead or alive – which the Victorian government matched, bringing the total reward to £8,000. At the time, this was the largest-ever reward for the capture of bushrangers.
Ned Kelly's famous suit of armor
It was Kelly Gang's audacious armor-clad showdown at the Glenrowan Inn in 1880 that etched Ned Kelly's name into the annals of Australian history.
Ned, together with his brother and their two associates, Steve Hart and Joe Byrne, donned suits of homemade armor that they'd meticulously crafted from plow parts. These iconic suits took four-to-five months to fashion and were intended to protect them from police gunfire. Ned's armor weighed 97 pounds and covered vital areas, such as the head, chest and thighs. His was the only one to feature a back plate.
The gang believed these suits of armor would protect them, which they did. That being said, each bullet left significant bruising upon impact, cuts and, for hits to the head, concussions.
Glenrowan Affair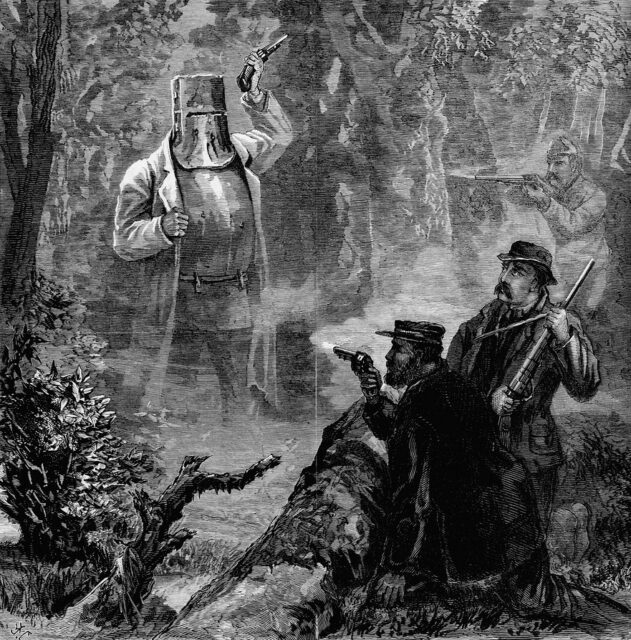 The events leading up to the Glenrowan Affair were set in motion when the Kelly Gang devised a plan to derail a police train and ambush officers as they arrived to investigate. However, the plan was compromised by an informant who forewarned the police.
A dramatic showdown unfolded as the authorities surrounded the Glenrowan Inn on the fateful night in June 1880. The day prior, the Kelly Gang had taken control of the inn and its occupants, preparing for the impending confrontation.
The siege commenced with the gang firing shots at the police, who, in response, relentlessly rained bullets upon the Glenrowan Inn. Dan Kelly, Steve Hart and Joe Byrne were killed, with Ned Kelly being the gang's sole survivor. A number of hostages were also fatally wounded in the firefight.
Clad in his suit of armor, Ned continued to fight, even after sustaining multiple gunshot wounds.
Capture and execution of Ned Kelly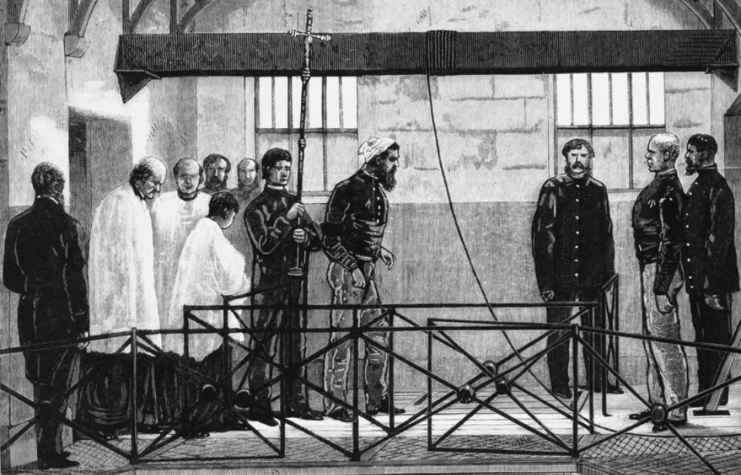 Despite his tenacious resistance, Ned Kelly's last stand eventually came to an end when he was severely wounded and captured by the police. His injuries, combined with the weight of his suit of armor, had made it difficult to move, let alone aim his handguns.
After being transported to Melbourne, he stood charged for the murders of constables Thomas Lonigan and Michael Scanlan, who'd been killed during the Stringybark Creek incident. Only the charges related to Lonigan's death went to trial. Ned's guilt served as a topic of debate. Some saw him as a dangerous criminal, while others viewed him as a rebel fighting oppression.
Nevertheless, he was found guilty and sentenced to death by hanging.
On November 11, 1880, a somber crowd witnessed Ned's execution at the Old Melbourne Gaol. Some newspapers recorded his final words as "such is life," while other publications reported that he said, "Ah, well, I suppose it has come to this."
Ned Kelly's legacy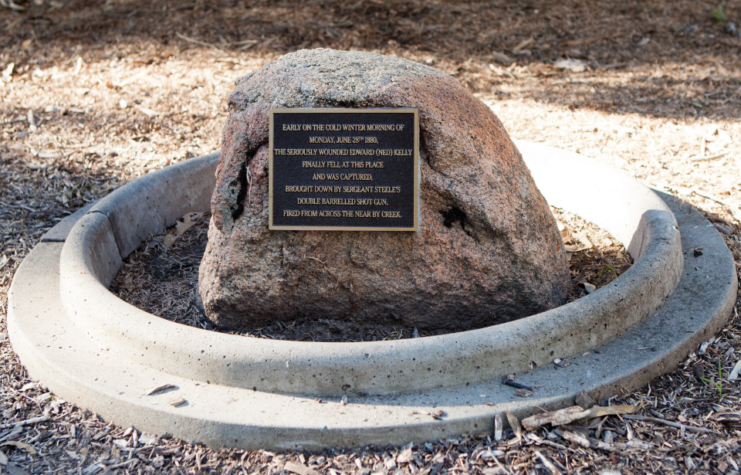 In the aftermath of his death, the legend of Ned Kelly continued to grow. Ballads, poems and stories romanticized his exploits, while his suit of armor became an enduring symbol of resistance and defiance. People from all walks of life weighed in on the debate surrounding his character, with some hailing him as a folk hero and others condemning him as a cold-blooded murderer.
In 2013, when Kelly was reburied alongside his parents, these two differing opinions again came to the surface.
More from us: Battle of Kamdesh: Vastly Outnumbered, US Army Troops Defeated Over 300 Taliban Insurgents
Ned Kelly's life, marked by rebellion, crime and a dramatic last stand, continues to capture the imagination of Australians and the world. Whether one sees him as a criminal or a folk hero, all can agree his story is captivating.