On December 21, 2013, a US Marine Corps veteran killed his stepfather in a rather hard-to-believe way. When an argument between the pair turned physical, the veteran thought he'd add insult to injury by picking him up by the waistband of his underwear and giving him what can only be described as an atomic wedgie. This act was far from funny and resulted in death.
December 21, 2013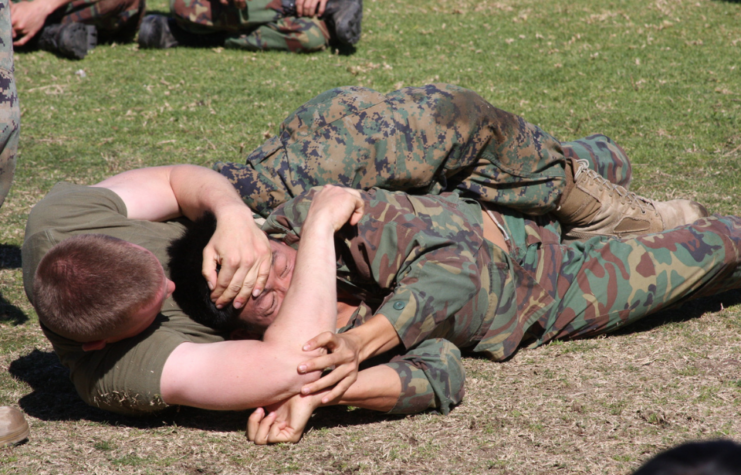 On the night of December 21, 2013, US Marine veteran Brad Lee Davis visited his 58-year-old stepfather, Denver Lee St. Clair, at his trailer in McLoud, Oklahoma. The two men had gotten together while Davis' mother was in the hospital recovering from hip surgery, and the plan was to visit her early the following day.
At some point in the evening, the two men argued. St. Clair made insulting comments about Davis' mother, with the veteran calling his stepfather a bully. The official police report states that things soon turned physical with the help of alcohol.
St. Clair attempted to punch Davis, who hit his stepfather to the ground. At this point, he decided to insult St. Clair by grabbing the waistband of his underwear and picking him up off the ground. He then proceeded to pull it up over his head. Davis then took a photo for good measure.
This was ultimately more than a harmless prank and resulted in St. Clair's death.
Death by atomic wedgie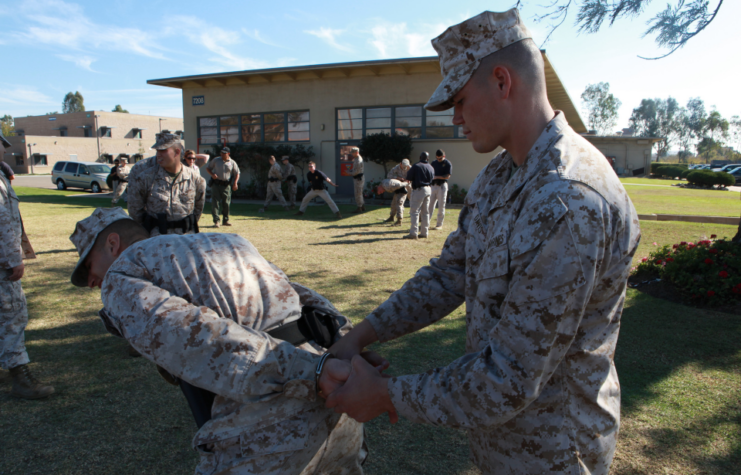 Following a police investigation, it was discovered that, when Brad Lee Davis pulled Denver Lee St. Clair's underwear band over his head, it applied pressure to his neck, ultimately strangling him to death. The autopsy also found that the injuries St. Clair had suffered during the physical altercation may have been enough to kill him, anyway.
The police charged Davis on suspicion of murder. With overwhelming evidence that he hadn't acted in self-defense, Davis pleaded guilty to manslaughter in the first degree. While this would typically have seen him handed a prison sentence of up to four years, the judge had something else in mind.
Believing Davis, labeled by the media as the "Atomic Wedgie Killer," bore a great deal of malice toward his stepfather, the judge decided that four years wasn't long enough; in 2015, Davis was sentenced to 30 years in prison, where he remains to this day.
More from us: How Did the Manhattan Project's Scientists React to the World's First Atomic Bomb Test?
Following the trial, Texas-based Baylor University Medical Center and the National Institutes of Health (NIH) published a study discussing the prank's possible negative effects. The case was included as evidence, which showed the worst possible result of an atomic wedgie: death.