Missiles were a vital part of the Cold War. Intercontinental ballistic missiles (ICBMs) threatened to hurl nuclear payloads from one side of the globe to the other, obliterating humanity – a real war to end all wars.
Further down the scale of destructiveness, tactical missiles were an important part of the Soviet arsenal. Following Joseph Stalin's death in 1952, Nikita Khrushchev came to power. A great believer in rocketry and nuclear weapons, he cut back on conventional forces while boosting the USSR's missile systems.
It led to a proliferation of vehicle-mounted ballistic missiles for use in tactical rather than global engagements.
FROG-1
The first tactical missiles added to the Soviet arsenal under Krushchev were the Free Rocket Over Ground (FROG) series.
FROG-1 entered service in 1955. An IS-2 tank chassis was modified to become the basis of the launch vehicle. On it was mounted a ten-meter-long rocket powered by a solid fuel engine. It could carry a conventional 1,200-kilogram high explosive fragmentation warhead. In keeping with Khrushchev's faith in nuclear solutions, it could also carry a tactical nuclear warhead.
The vehicle had a maximum road speed of 41 kilometers per hour, which went down to 30kph while carrying the 3,200-kilogram weight of the rocket.
The rocket had a range of nearly 26 kilometers. Half the rockets fired by FROG-1 landed within 700 meters of their target point.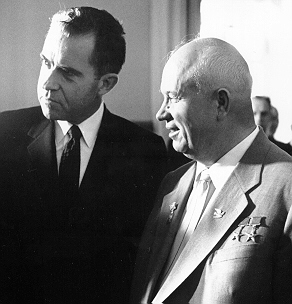 FROG-2
FROG-2 was produced at the same time as FROG-1.
The FROG-2 was built on a more modern frame than the one used for FROG-1. The IS-2 was a WWII battle tank, whereas the PT-76, a creation of the 1950s, was modified for the FROG-2.
The FROG-2 vehicle, however, was slower once loaded than the FROG-1. It did not even retain the amphibious capability of the tank it was modeled on.
The FROG-2 also had a less impressive missile. Another rocket powered by solid fuel, it had a range of 17.5 kilometers, nearly a third shorter than the FROG-1. It was less accurate, with 50% of missiles landing within 770 meters of their target. Also, it could not carry a nuclear payload, only a conventional one.
FROG-3/4/5
In 1960, the Soviet Army began to field an updated tactical ballistic missile. It was named the 2K6 Luna by the Soviets. NATO analysts, mistaking one vehicle with three different warheads for three different vehicles, labeled them as FROG-3, FROG-4, and FROG-5.
Based on FROG-2, the new vehicle proved to be superior to its predecessors. Its missiles though were slightly less accurate. Their circular error of probability (CEP) – the radius within which half of them landed – was 800 meters. It was a relatively small loss in accuracy compared with the improvement in range, which was now between 45 and 61 kilometers, depending upon the warhead.
Those missiles could carry high explosive, chemical, or nuclear warheads. They were accompanied by lorries carrying spare missiles and a crane to maneuver them into place.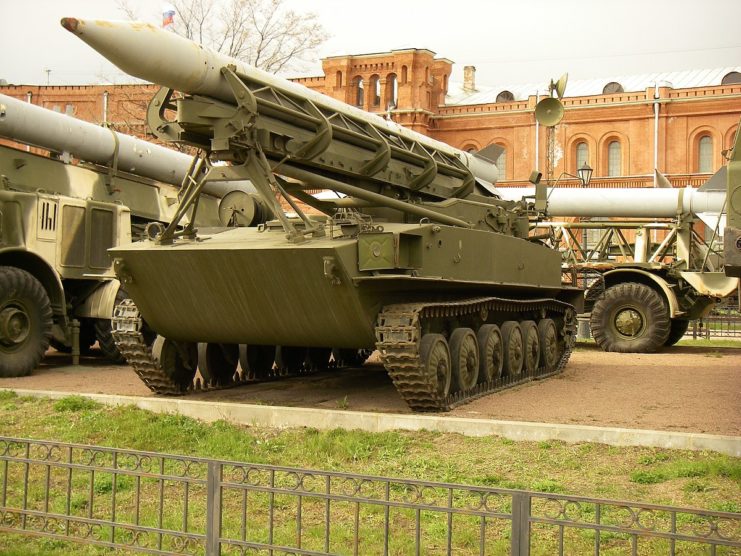 FROG-7
The FROG-7a entered service in 1964, followed in 1968 by the refined FROG-7b. The chassis had been improved, resulting in a better road speed of 65kph.
The FROG-7 missile had a range of 70km and a CEP of 400m – both superior to its predecessors. The 7A could carry high explosive, chemical, nuclear, and leaflet-dispensing warheads. The 7B added cluster munitions.
Preparing and firing the missile took between 15 and 30 minutes. Spare missiles carried on accompanying trucks could be reloaded in about 20 minutes.
SS-1 Scud
Alongside the FROGs, the Soviets worked on other styles of rockets. One of them was the SS-1 Scud, which entered service in 1957.
The Scud had an onboard guidance system which could be used to send commands during the first 80 seconds of its flight, while it was still burning fuel. The missile, however, was very inaccurate, with a CEP of three kilometers. That was brought under control with the Scud B in the 1960s, which reduced the CEP to 450 meters.
The Scuds had a much better range than the FROGs – 180km for the A model, 300km for the B. They could carry high explosive, chemical, or nuclear warheads. Prepping and firing took an hour.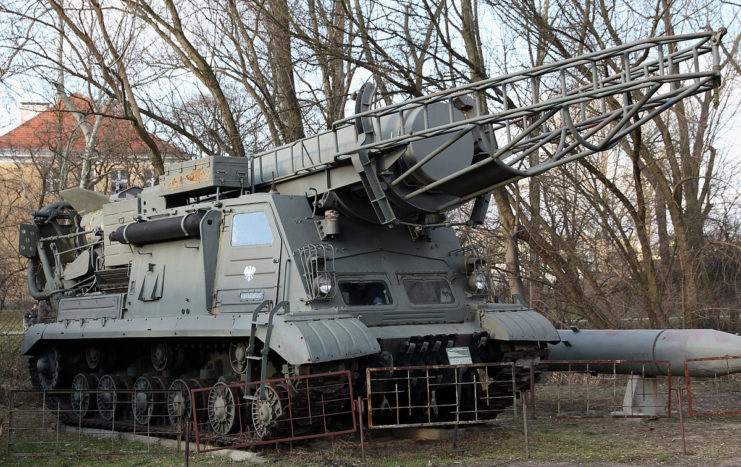 SS-12 Scaleboard
In 1969, the SS-12 Scaleboard was introduced. It had the longest range of any Soviet tactical ballistic missile. The original version had a range of 800km and a CEP of 750m. A decade later, an improved model took it to a 900km range and 370m CEP.
These weapons were removed from service under the terms of the Intermediate-Range Nuclear Forces Treaty of 1987, as the Cold War began to thaw. They were destroyed between August 1988 and July 1989.
SS-21 Scarab
Introduced in 1976, the SS-21 Scarab was designed to replace the FROG-7. It was a much more high-tech creation than its predecessor. Everything connected with the launch could be controlled from inside a cab that protected the crew from biological, chemical, and nuclear agents. The solid fuel rocket could be remotely controlled throughout its flight.
As with previous vehicles, it could carry high explosive, chemical, and nuclear warheads. Additional missiles were carried by a support vehicle. It had a range of 70km and a CEP of 160m. An improved version was introduced in 1989 providing a range of 120km and a CEP of 95m.
It was in every way a step up in military rocketry.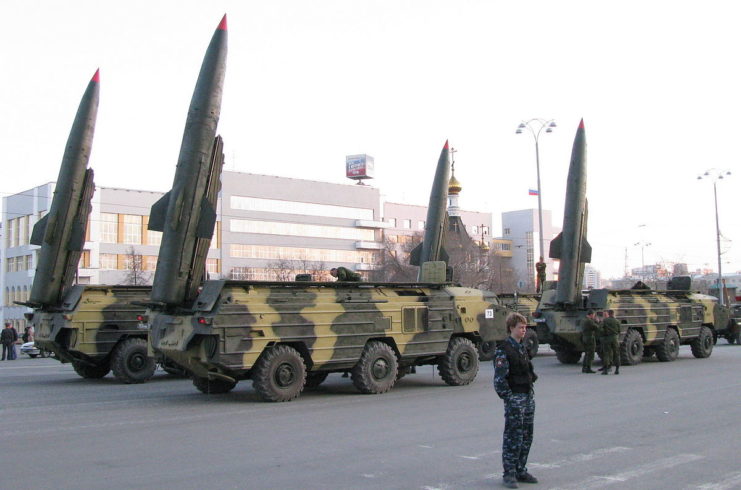 SS-23 Spider
The SS-23 Spider was a replacement for the Scud B. It arrived in 1980.
As with the Scarab, the Spider could be controlled from inside the cab. Preparing and launching a missile only took five to ten minutes.
Radar and Inertial guidance made the Spider very accurate, with a CEP of 30-150m. With that level of accuracy, it could be reliably used against tough targets that needed a direct strike. It could fire high explosive, chemical, nuclear, and submunition warheads.
The terms of the INF treaty called for the scrapping of missiles with a range of 500km or more. The Soviets claimed the Spider's range was 480km but scrapped it as a gesture of goodwill.
Source:
Ian V. Hogg and John Weeks (1980), The Illustrated Encyclopedia of Military Vehicles
Russell Phillips (2017), Tanks and Combat Vehicles of the Warsaw Pact